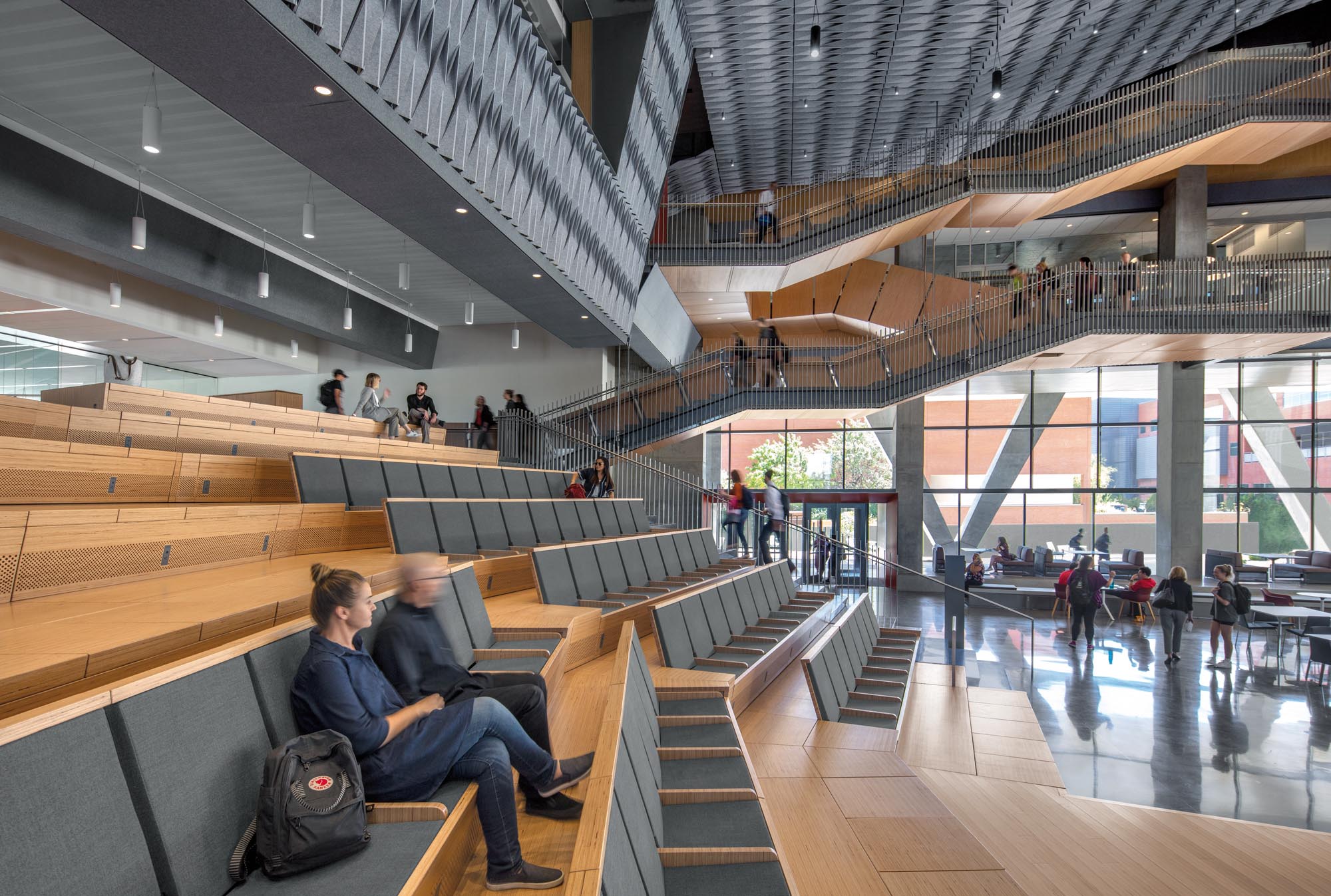 The new Health Sciences Innovation Building (HSIB) is an interprofessional, multidisciplinary medical and health education training, research and simulated practice facility.
Supporting the Colleges of Medicine, Nursing, Pharmacy, and Public Health, as well as clinical skills and the Arizona Simulation Technology and Education Center (ASTEC), HSIB enables integrated education among teams of health professionals, students and faculty. The wide variety of program spaces distributed throughout the building vary in scale and are linked by stairs to promote health, activity and interaction.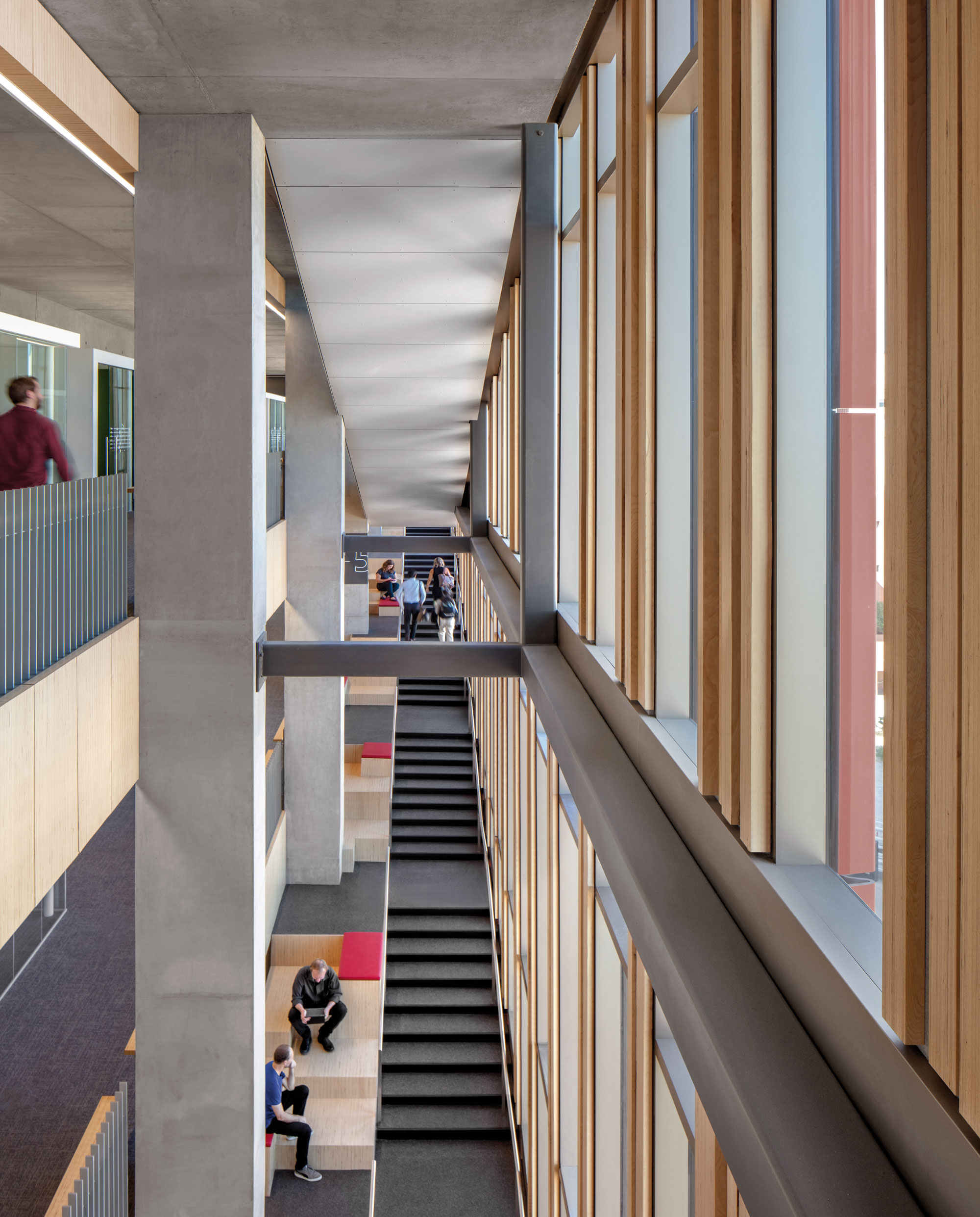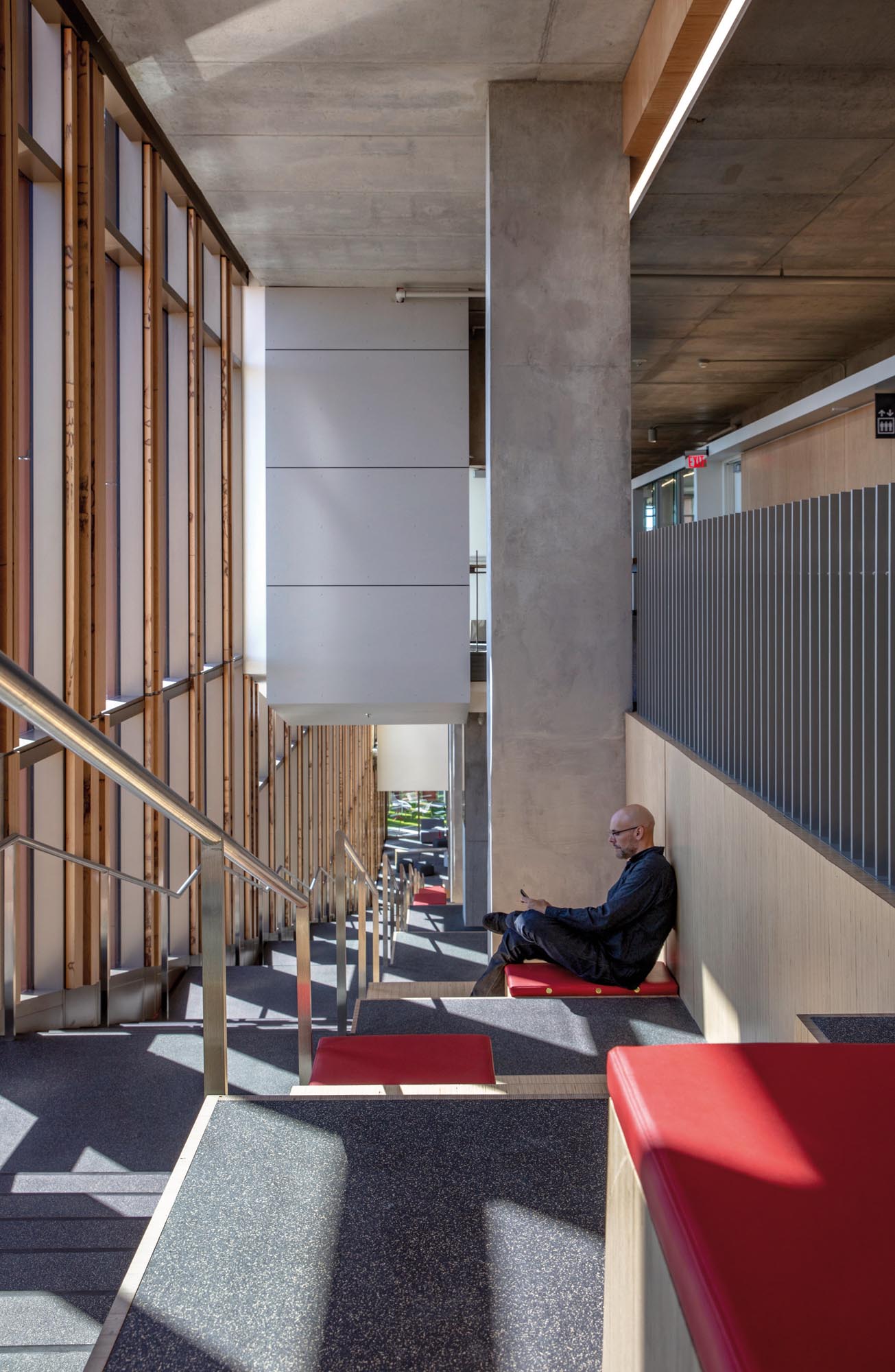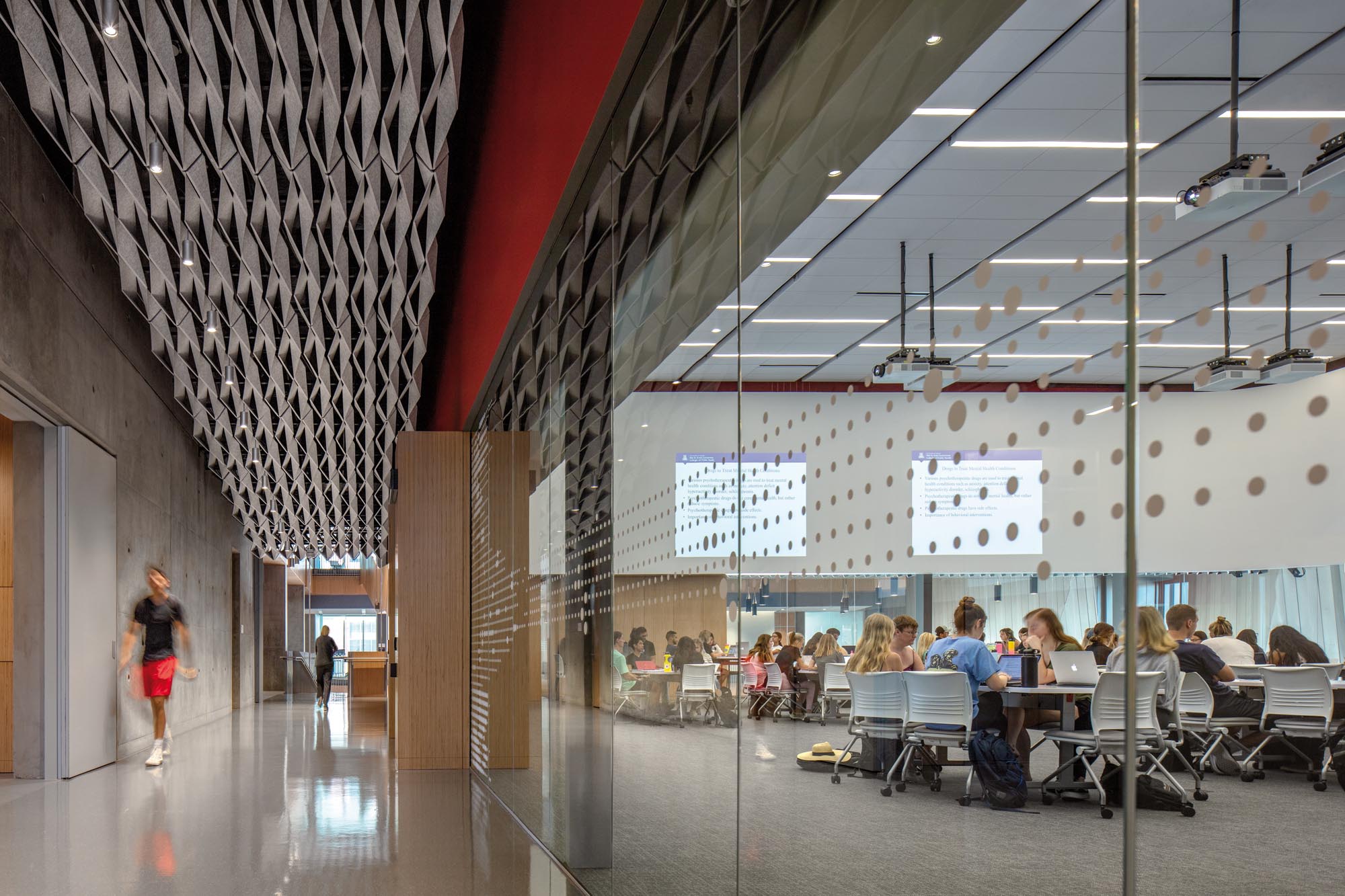 The program includes a clinical skills and simulation center, classrooms and flexible team learning areas, research labs, and social and collaboration spaces. It is LEED Gold certified. CO Architects: Executive & Design Architect; Swaim Associates: Associate Architect.
"We're reimaging medical education, merging new technology, innovative curriculum and leading-edge design to provide our students with the most comprehensive training, knowledge and resources they need to be successful, team-oriented health professionals."

Leigh A. Neumayer, M.D., M.S., FACS, Former Interim Senior Vice President for Health Sciences, University of Arizona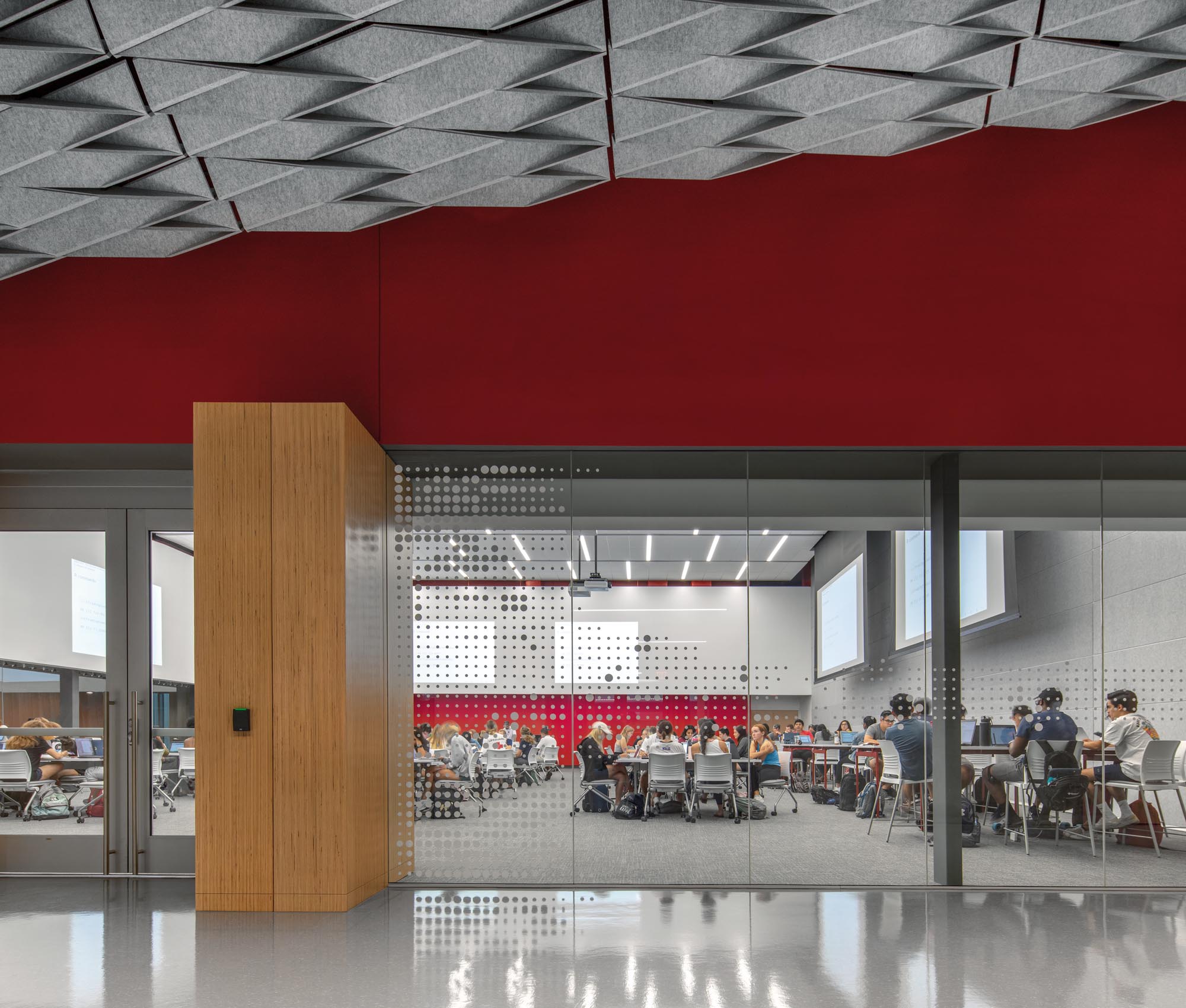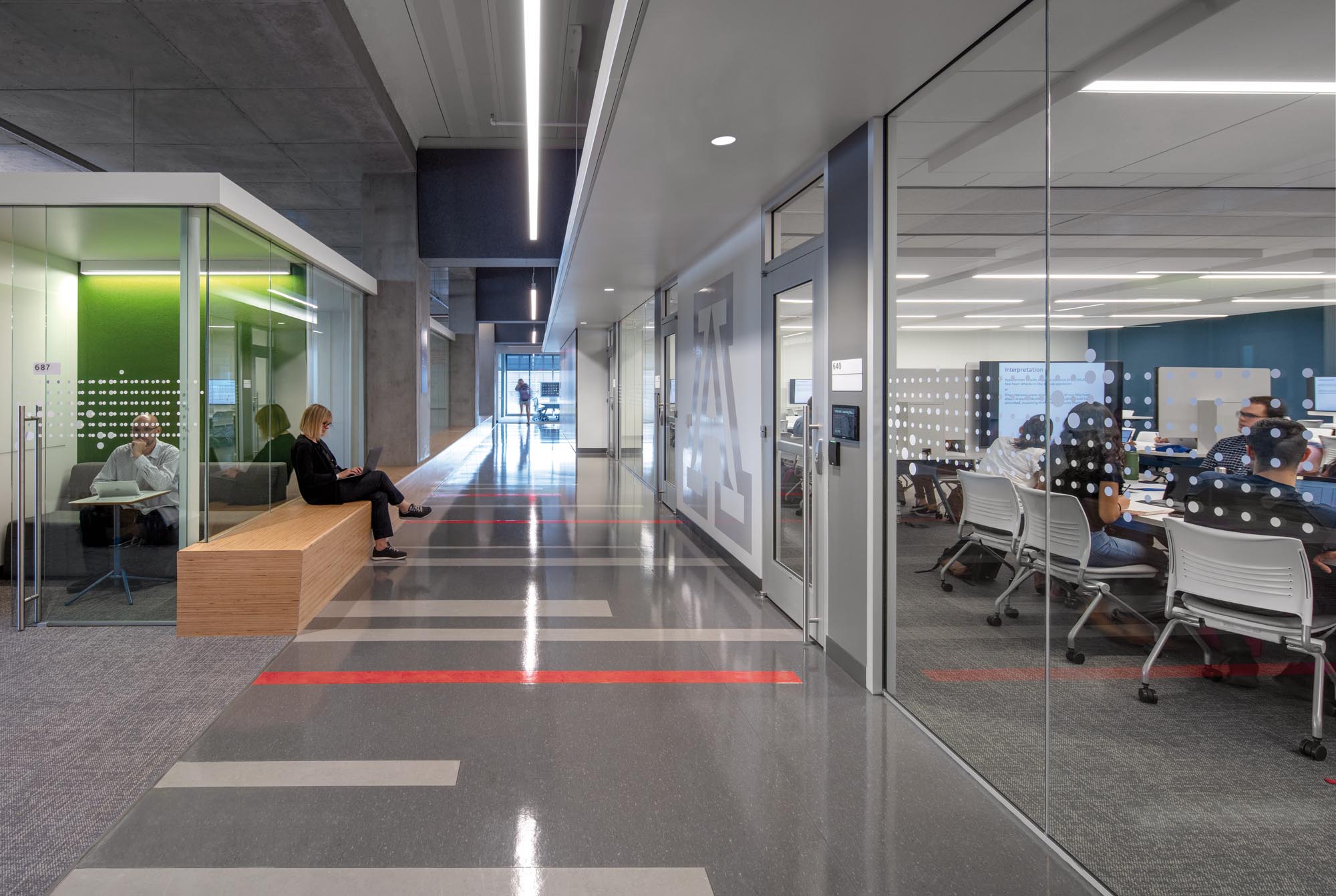 Project Name
Health Sciences Innovation Building
Client
University of Arizona
Services
Programming
Simulation Planning
Architecture
Interior Design
Awards
Interior Design, 2020 'Best of Year' Honoree
Rethinking the Future Awards, 2023 Third Award for Institutional (Built)
AIA Education Facility Awards, 2023 Merit Award
Architizer, 2022 A+ People's Choice Award – Higher Education & Research
AIA California, 2021 Honor Award
AIA|LA, 2021 Merit Award
World Architecture News, 2021 WAN Awards Shortlist
The Chicago Athenaeum: Museum of Architecture & Design, 2020 American Architecture Award
Architecture Masterprize, 2020 Honorable Mention 
AIA Arizona, 2020 Distinguished Architecture Award