A New Era of Medical Education for UNLV: The Kirk Kerkorian School of Medicine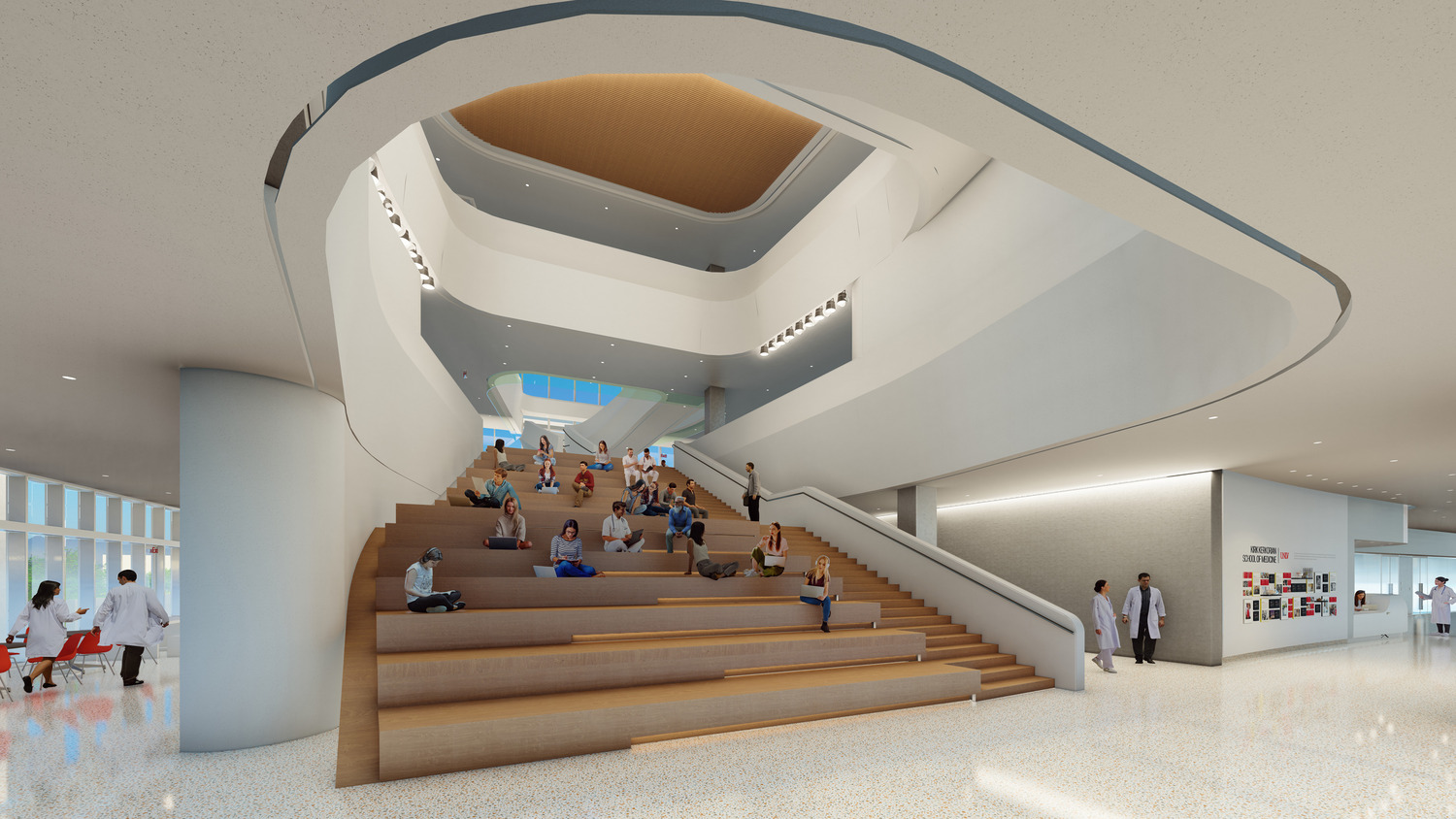 The Forum extends from the main entry up to the fourth floor with adjacent student amenities and city views.
As the first building on the new University of Nevada, Las Vegas Health Sciences Campus, the Kirk Kerkorian School of Medicine (SoM) is the flagship facility for the newly founded School of Medicine and anchor for future expansion within the city's burgeoning medical district. Part of a city-wide effort to expand and modernize the medical district, the SoM will double its charter class size to 120 students and is positioned to vastly improve healthcare in Nevada. CO Architects is the planning and interior architecture firm in collaboration with local executive architecture firm TSK.
The 135,000-SF medical education building is positioned on the northwest corner of a 9-acre site near two major hospitals: University Medical Center, the only Level 1 trauma center in Nevada; and Valley Hospital located across the street. The Kirk Kerkorian School of Medicine will serve as a beacon for the community as well as a model of sustainable desert architecture. Future phases will add up to three buildings to the site to complete the campus.
Over the course of several programming, validation and design studies, the team worked with UNLV and its stakeholders to establish space needs, adjacencies and distribution strategies that promote collaboration, community engagement, and accommodate a larger class size.
UNLV saw great promise in a five-story option with a partial below-grade 'superfloor' that collocates clinical skills, simulation and anatomy training programs on a single, contiguous level.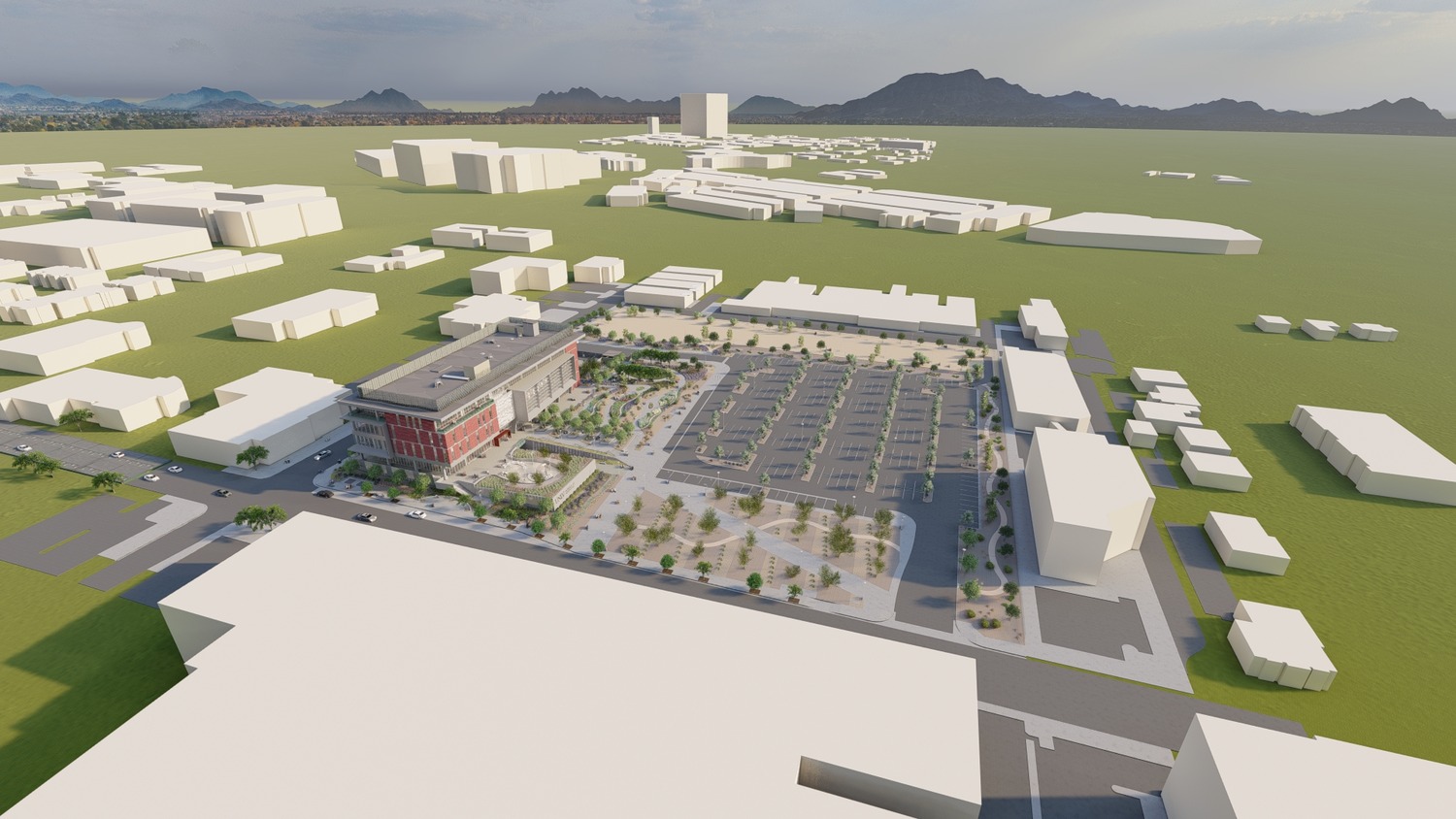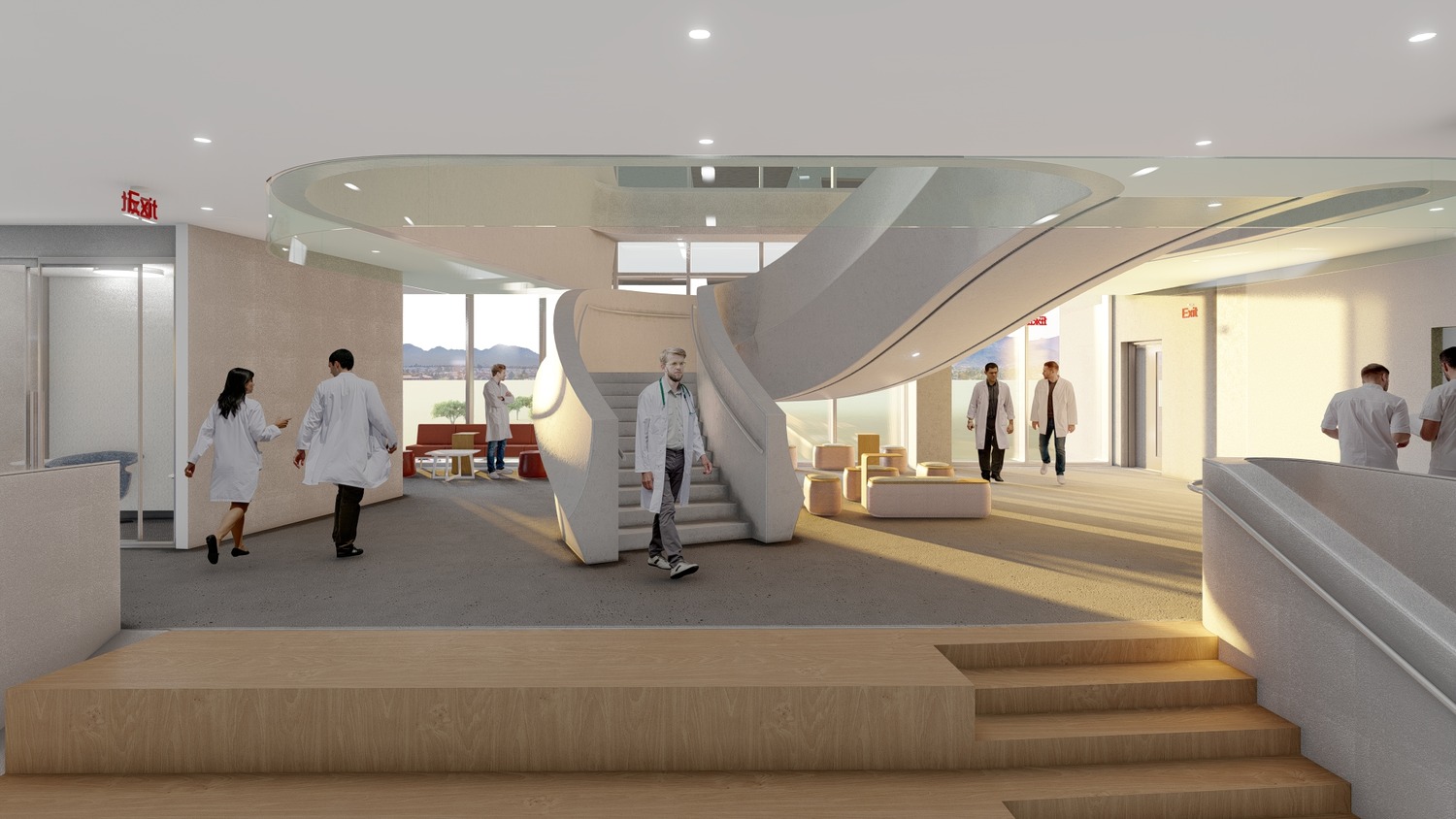 The diverse program supports collaboration at many scales, including a central, triple-height forum that energizes the building and connects to an elevated outdoor plaza. The Forum provides opportunities for students to interact and study, and for the SoM to host special events throughout the year.
Perched at the top of the Forum on the fourth floor are student amenities, including a student services center, two-story library, lounge, and fitness center. Classrooms and learning studios are distributed throughout, and an administrative suite is located on the fifth floor.
The collocation of simulation, clinical skills and anatomy was an early planning priority to deliver a synergistic training environment with maximum crossover and collaboration. This occurs at the podium level and serves as the superfloor from which the education building arises, signifying its presence within the medical district.