Designing a Collaborative Environment for a New Satellite Design & Prototyping Lab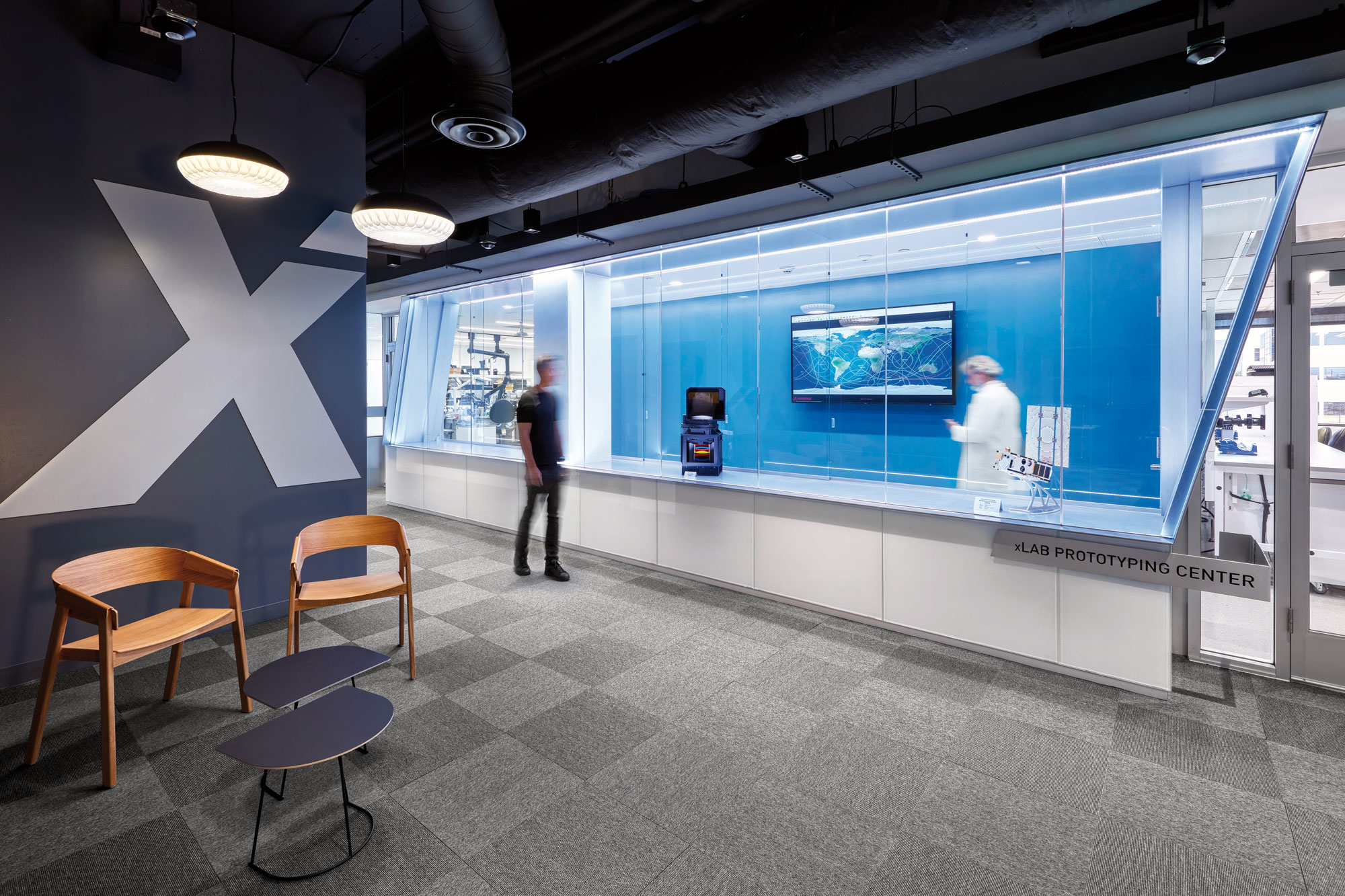 CO Architects worked closely with this client to transform their space into a functional, integrative and collaborative office environment with work showcased on a "tour route" for the public and their future clients.
CO Architects used participatory workshops to lead this client through a cultural transition from enclosed, cloistered offices to a collaborative open plan environment in the newly designed Satellite Design & Prototyping Laboratory.
Laboratories are organized into a collaborative open plan environment that integrates two previously separated teams responsible for the design and production of small satellites (cubesats) and custom payloads (prototypes). Shared electrical and mechanical engineering laboratory spaces eliminate duplication and promote collaboration between the two design groups, and are arranged to support an efficient linear workflow including machine shop, component fabrication, inspection, electronics assembly and testing, and a Class 10,000 integration cleanroom. 
The entire facility serves to showcase design and production activities to visitors, with large windows into the labs and curated displays organized along a "tour route" culminating in a prototype design center, where live feeds of satellite imagery are projected from its mission operations center.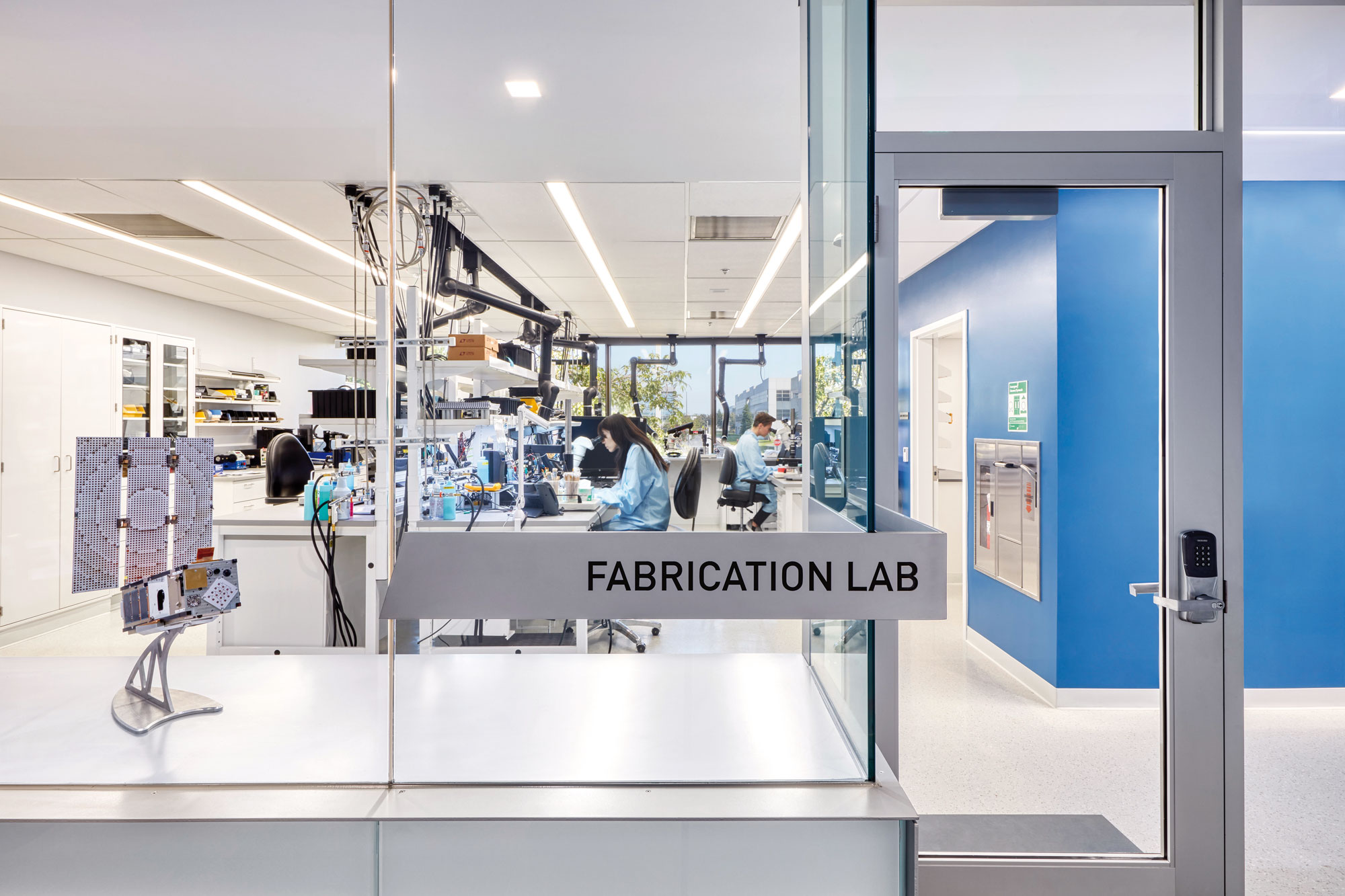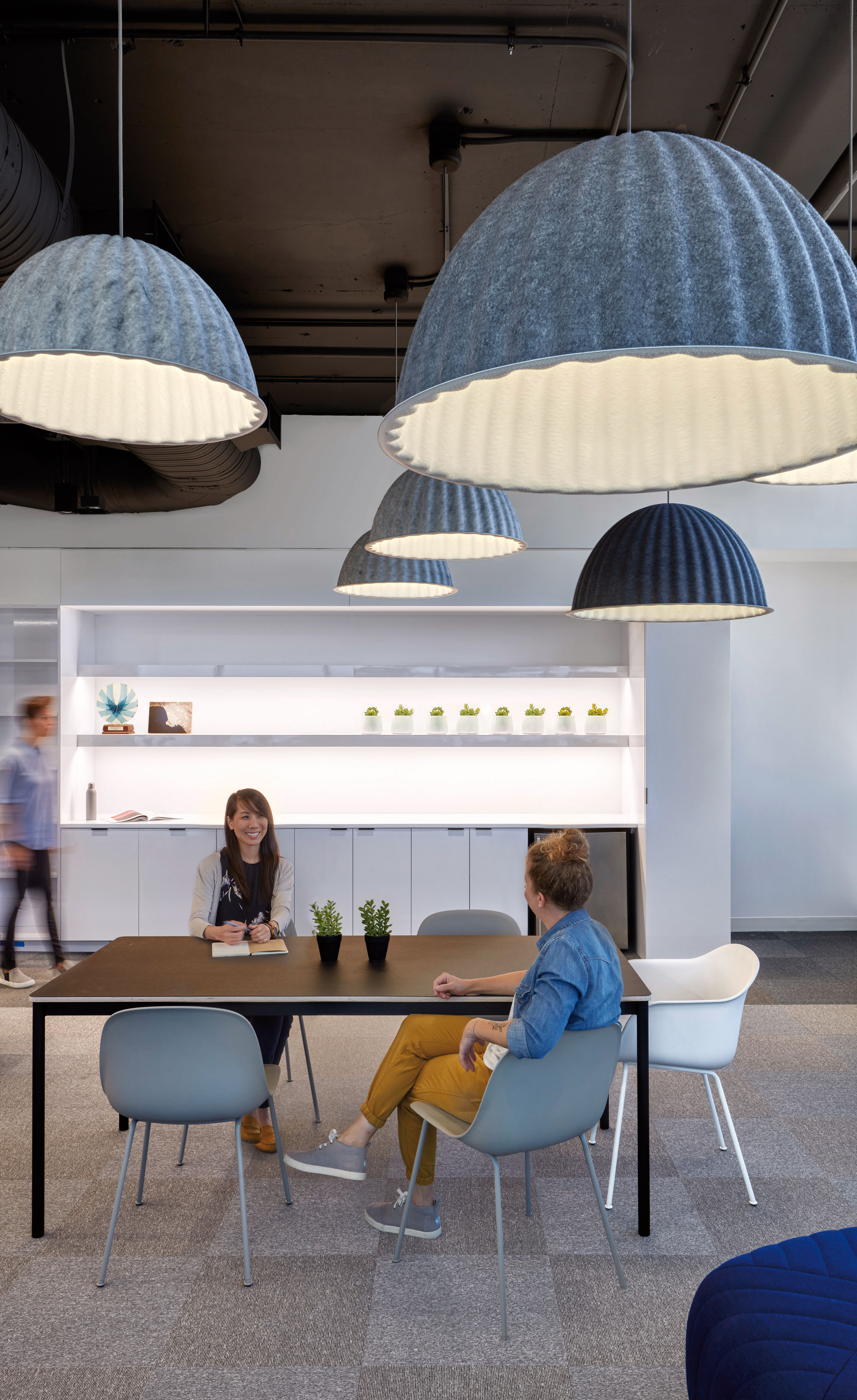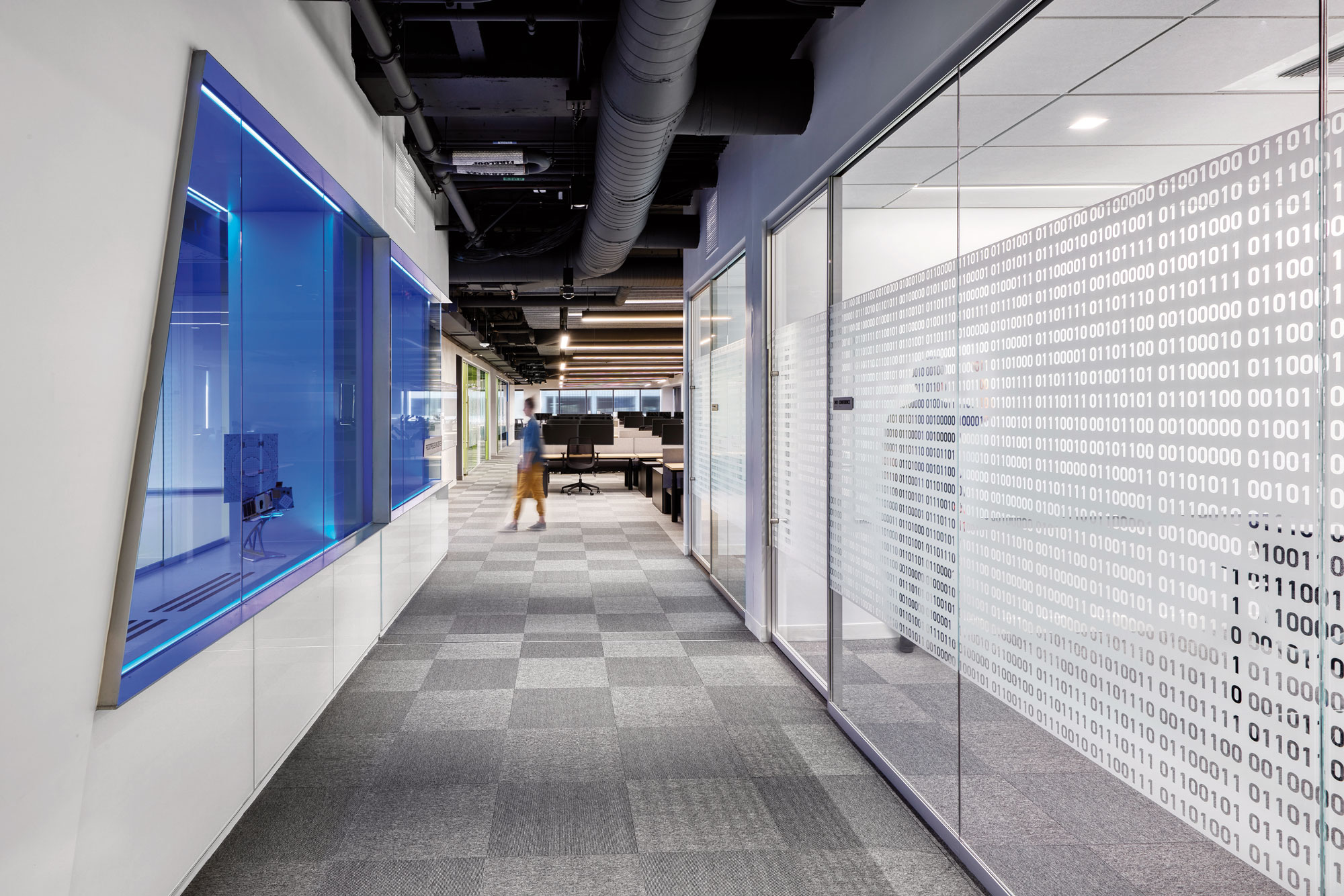 In order to enhance the project experience, the interior design focused on creating three zones – the laboratory, the "tour route", and open workspaces – as an approach to the overall materiality. While the colors, textures and finishes were distinct per each zone, they complemented each other to create a unified design. Graphic elements throughout the project served as wayfinding and privacy screening elements, while making both subtle and direct references to the client's culture and work product.
The laboratory space required high-functioning dust cleanliness, so the interior design expressed brightness and clarity with crisp white lighting, light gray finishes and a single accent of color to draw one's attention. The "tour route" utilized a darker, sophisticated corridor that showcased bright views into the lab and the color-changing LED-lit aluminum and glass display case. CO worked closely with the client to curate the artifacts, graphic displays and text, integrating narrative content with the display design along the length of the "tour route".
The palette in the open work areas portray warm neutrals contrasted with a gradient of bold colors – a reference to the earth and atmosphere as seen from space – to demarcate team-scaled work areas and shared meeting spaces. Furniture systems facilitate impromptu exchange and collaboration in open areas, focused teamwork in huddle rooms, and casual social gathering in the break area.
These zones worked together with lighting, finishes, textures and colors to create an expressive and cohesive design. 
CO finished the project in the summer of 2020 and has already received positive feedback from the client and users on this newly designed space.