Designing the New Health Sciences Innovation Building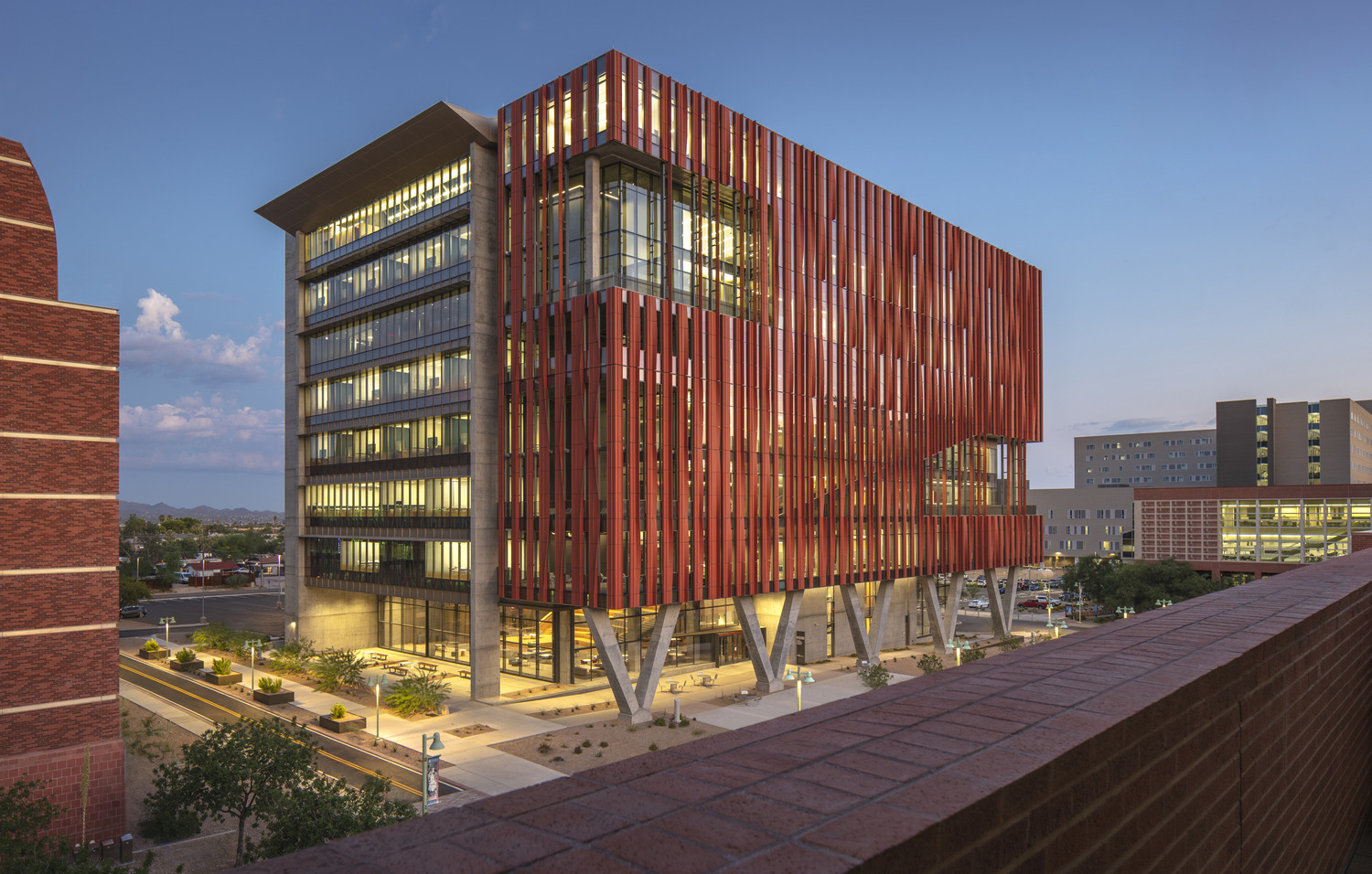 By Alex Korter
The ground-breaking Health Sciences Innovation Building (HSIB) at the University of Arizona transcends established norms in health sciences education and creates a holistic health science community. A 247,000-SF, state-of-the-art interprofessional education facility, HSIB reimagines curriculum and pedagogy to reflect healthcare's trend towards multidisciplinary and transprofessional care teams and creates a new home for the colleges of medicine, nursing, pharmacy, and public health. HSIB also encourages collaborations between the public and private sectors, uniting the health professions, engineering, information systems and other disciplines in research and development endeavors to improve healthcare outcomes in Arizona and beyond.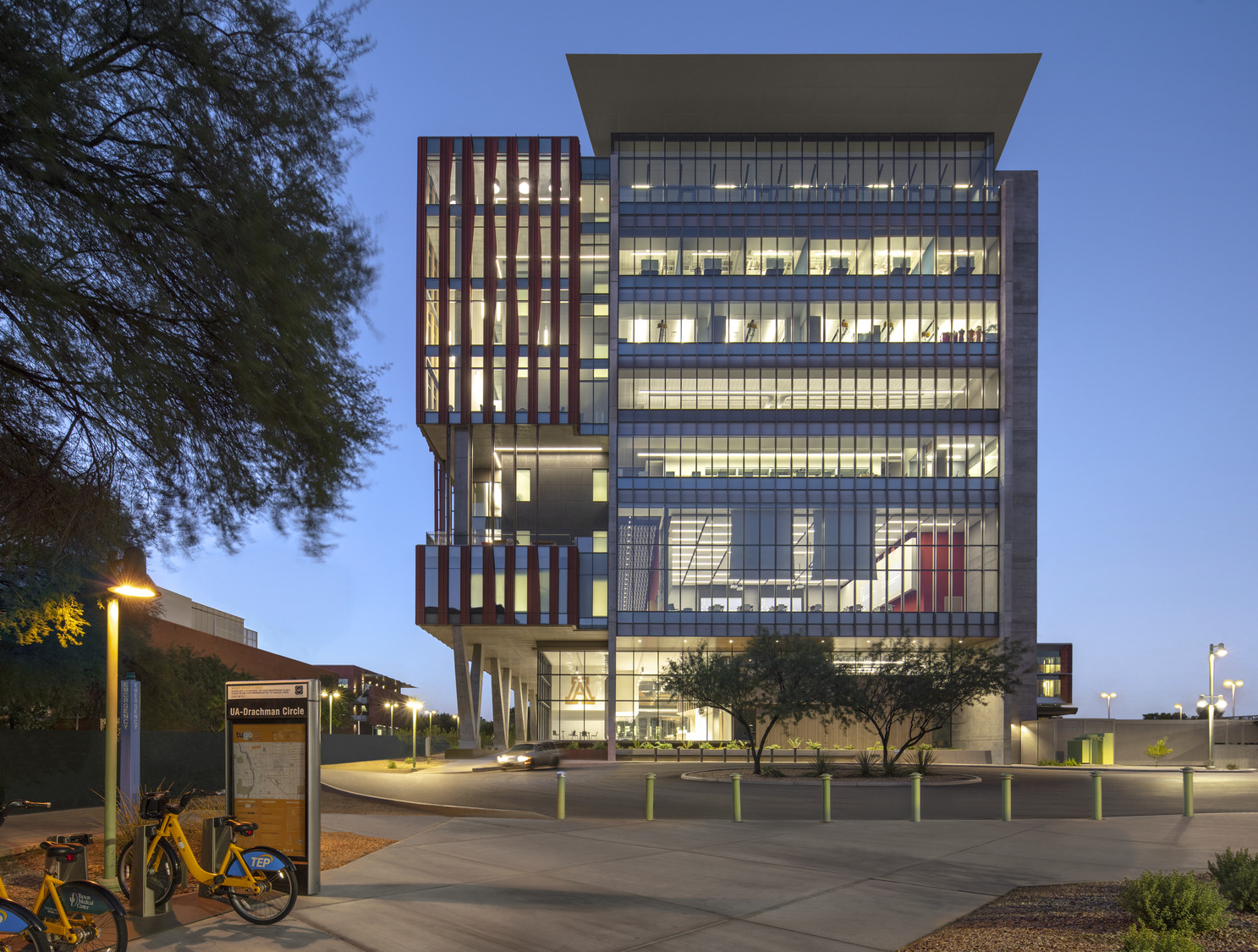 Design Concept
Conceived as a series of two clearly defined zones, the 'Loft' and the 'Porch', HSIB is inherently flexible and designed for collaboration. The Loft serves as HSIB's academic engine, housing all of the structured learning and research spaces, as well as the first floor Forum. With 9 floors of column-free space, the Loft can be easily adapted to accommodate future curricular changes. Augmenting the Loft is the Porch, a vertical community-centered space that is the physical manifestation of social, inter and transdisciplinary learning.
The Loft is named for its defining feature, a long-span space that creates an unobstructed volume on all 9 above-grade floors. It is carved vertically to create a series of large, bespoke environments including the Forum. Effectively a living room, the Forum is a multi-functional and flexible space that accommodates intimate lectures, cultural events, large ceremonies and community events. Volumetrically it is flexible, revealing educational programs that allow both active and passive participation and it extends outdoors by way of operable glass hangar doors that invite in passersby and further connects HSIB to the campus.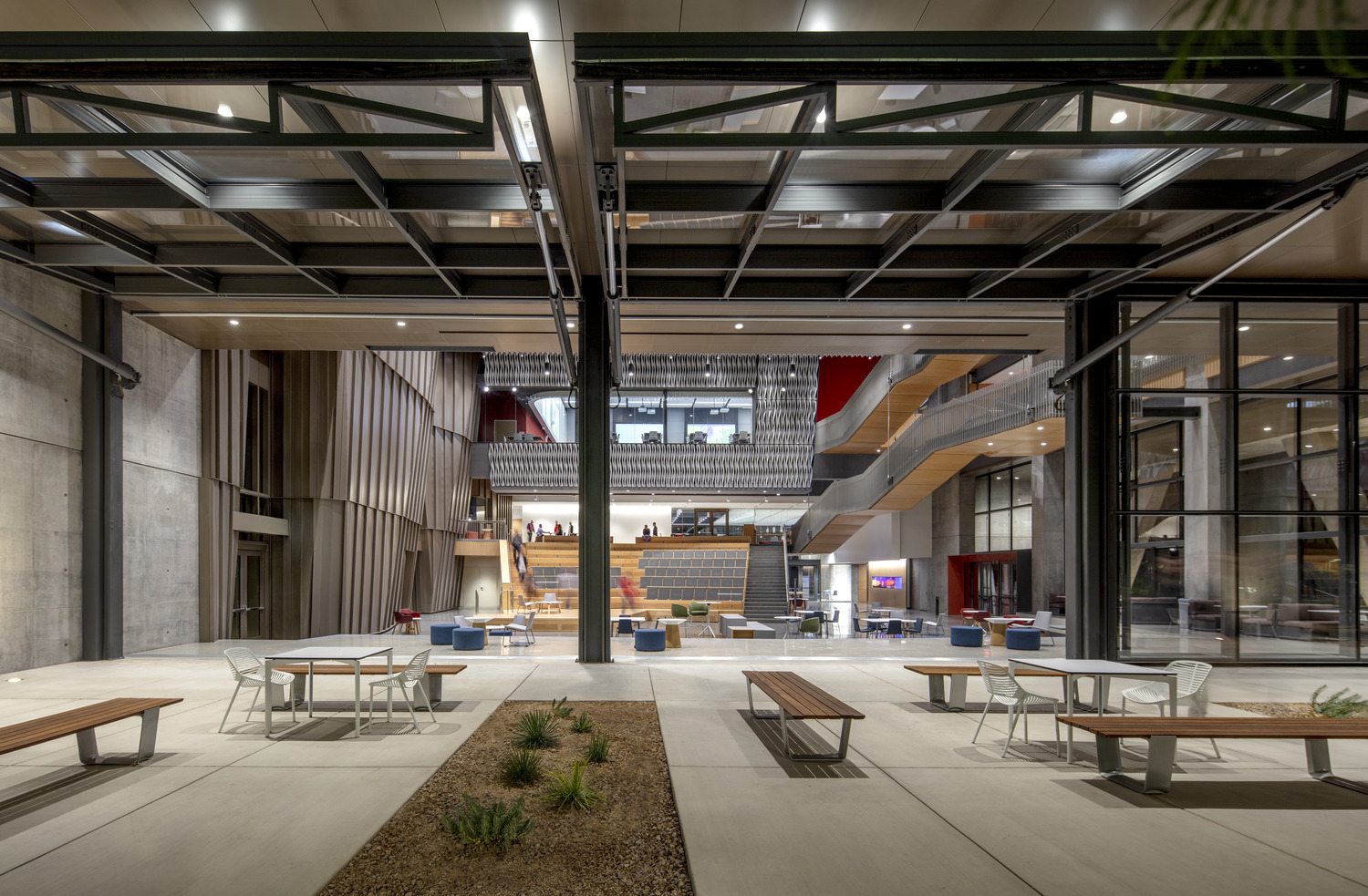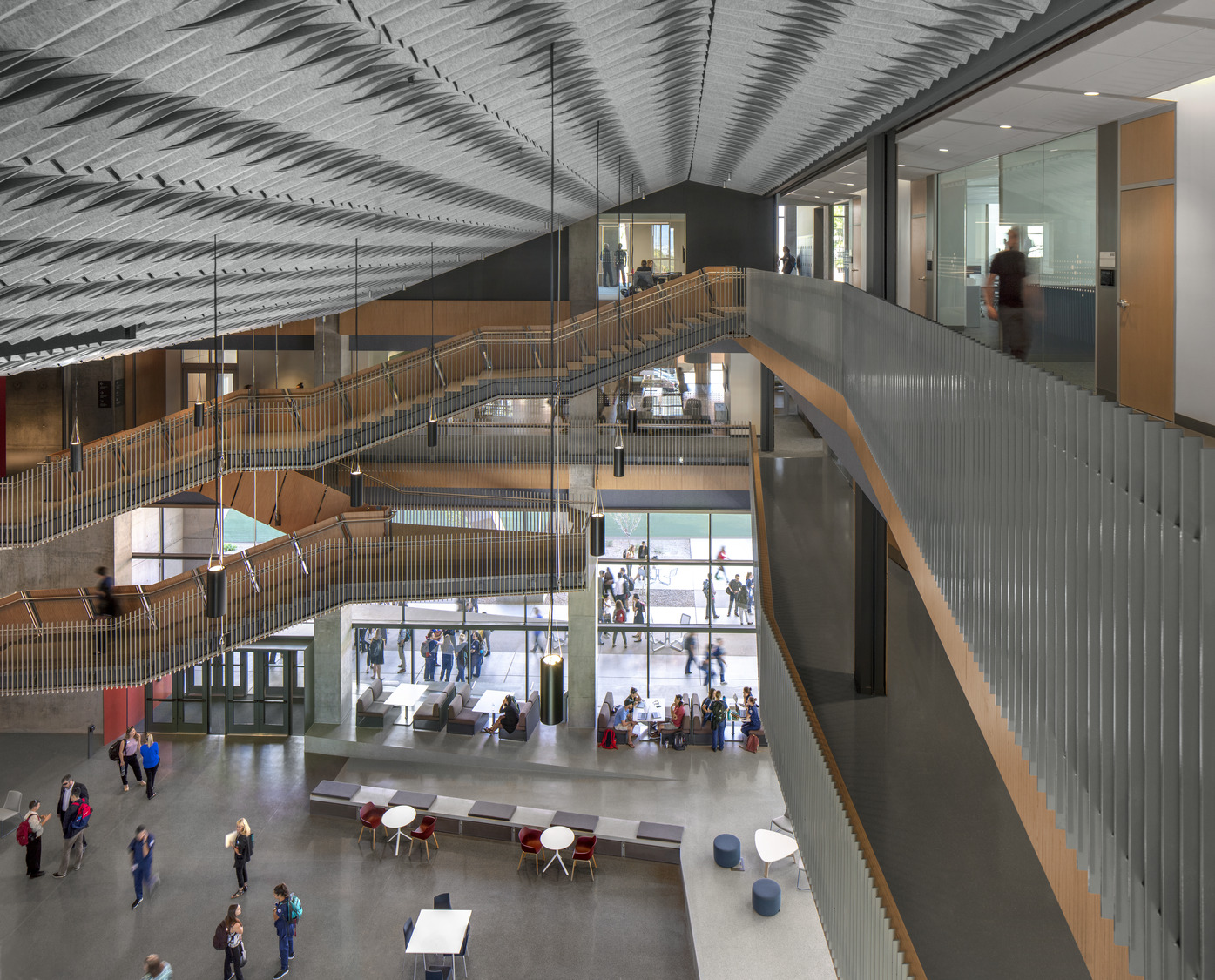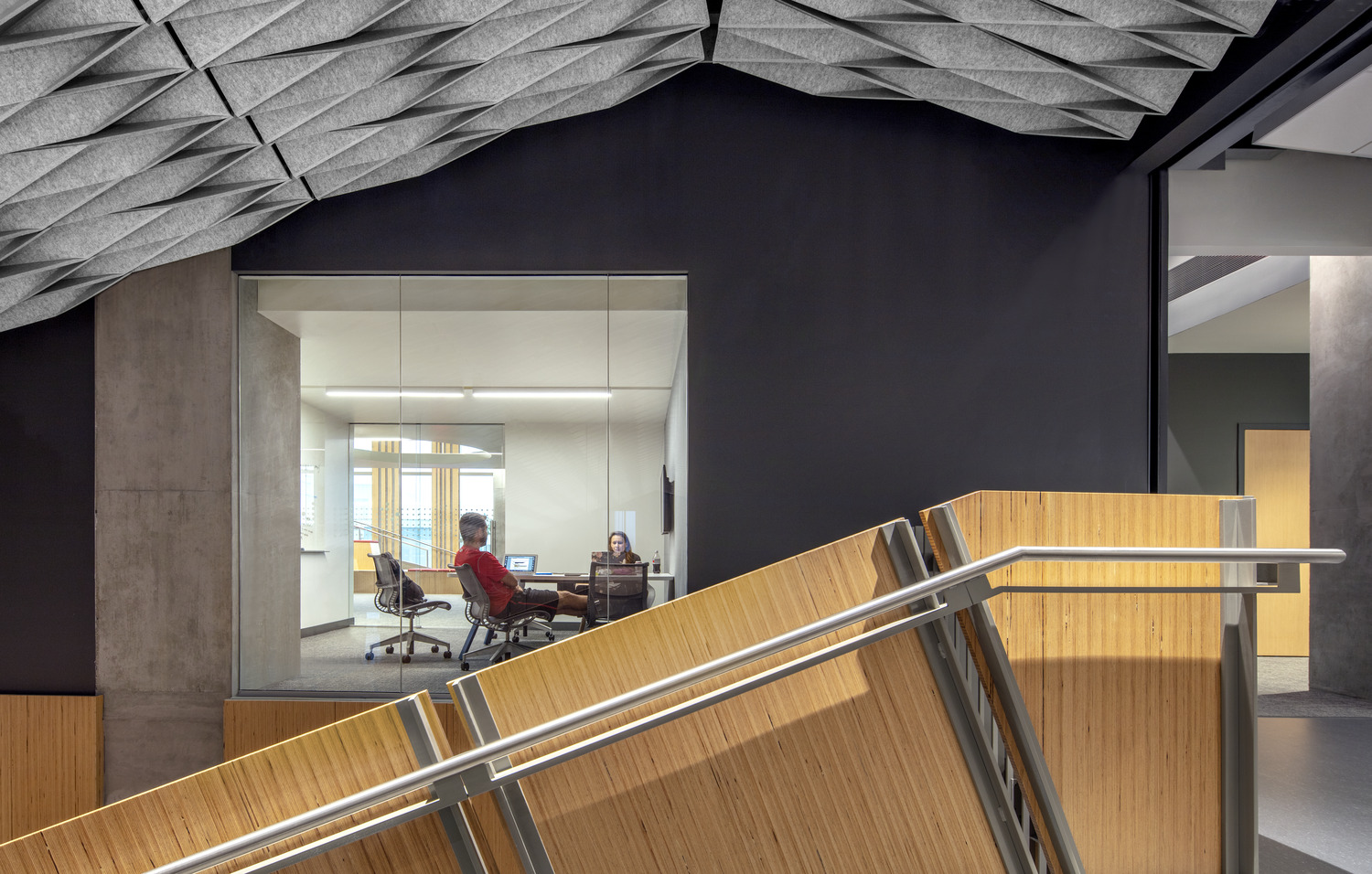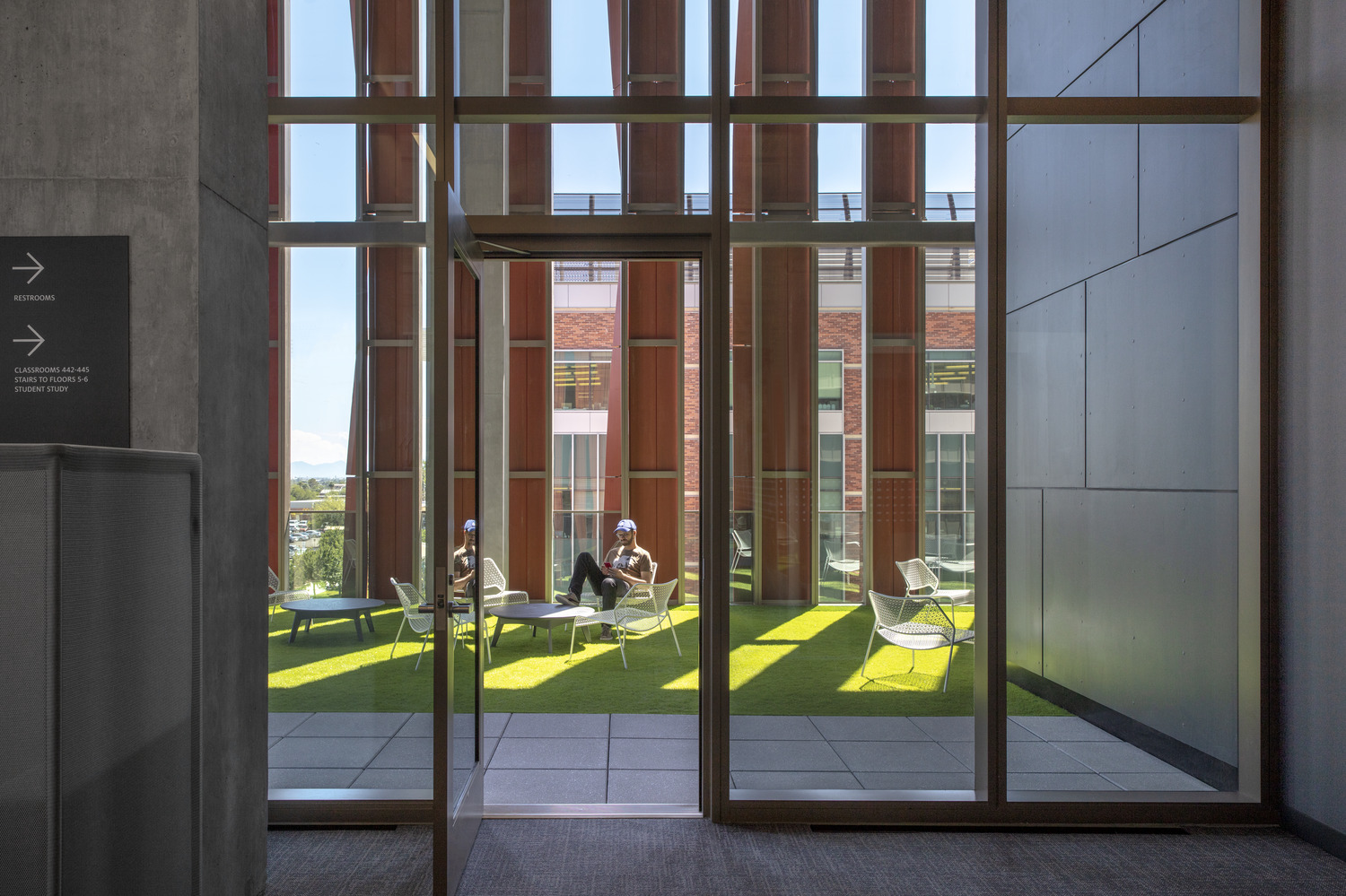 The Porch is the social hub of HSIB and features a variety of social and student-centric spaces dispersed throughout. To encourage movement throughout the building, the project's functions are arranged vertically, connected by a communicating stair and are paired with continuous access to daylight and views. The diverse spaces offer opportunities for a coffee break in the lounge, a moment of respite on a terrace, or meeting up with a team member in a group study room.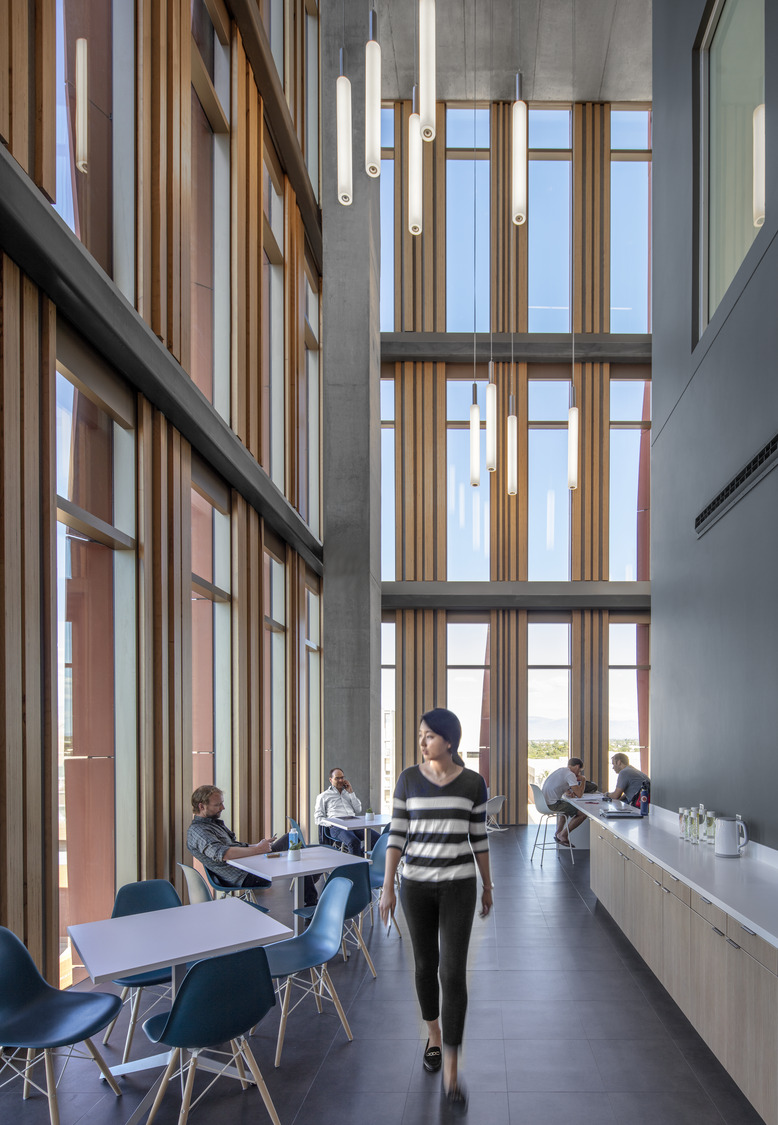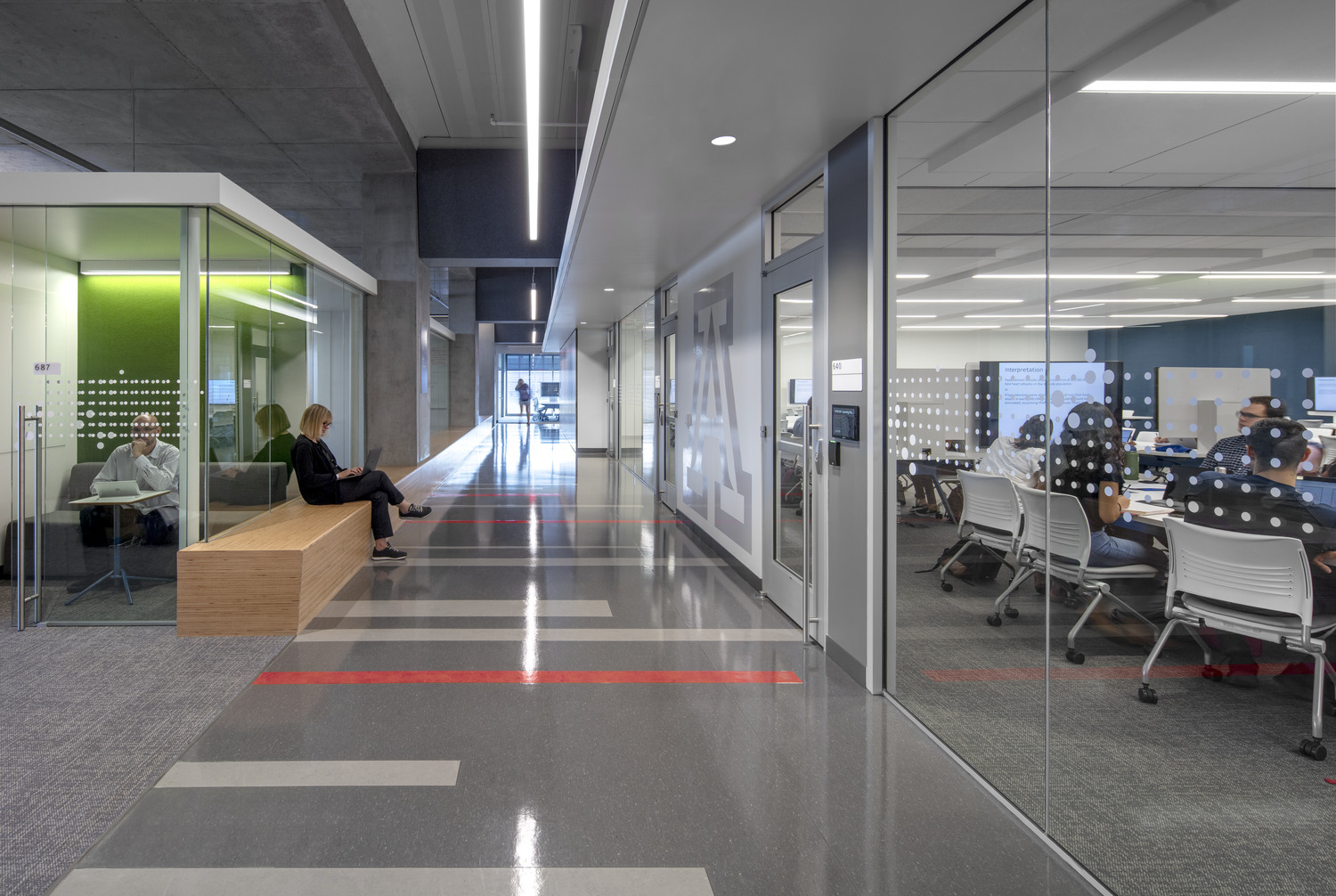 Teaching and Research Spaces for Innovation
The wide variety of program spaces are designed to encourage interdisciplinary collaboration and are linked by stairs to promote health, activity, and interaction. Program spaces include a clinical skills and simulation center for instruction, innovation and applications; classrooms and flexible team learning areas; wet and dry research labs; large- and small-scale social and collaboration spaces; and secure collaborative spaces to support industry partnerships.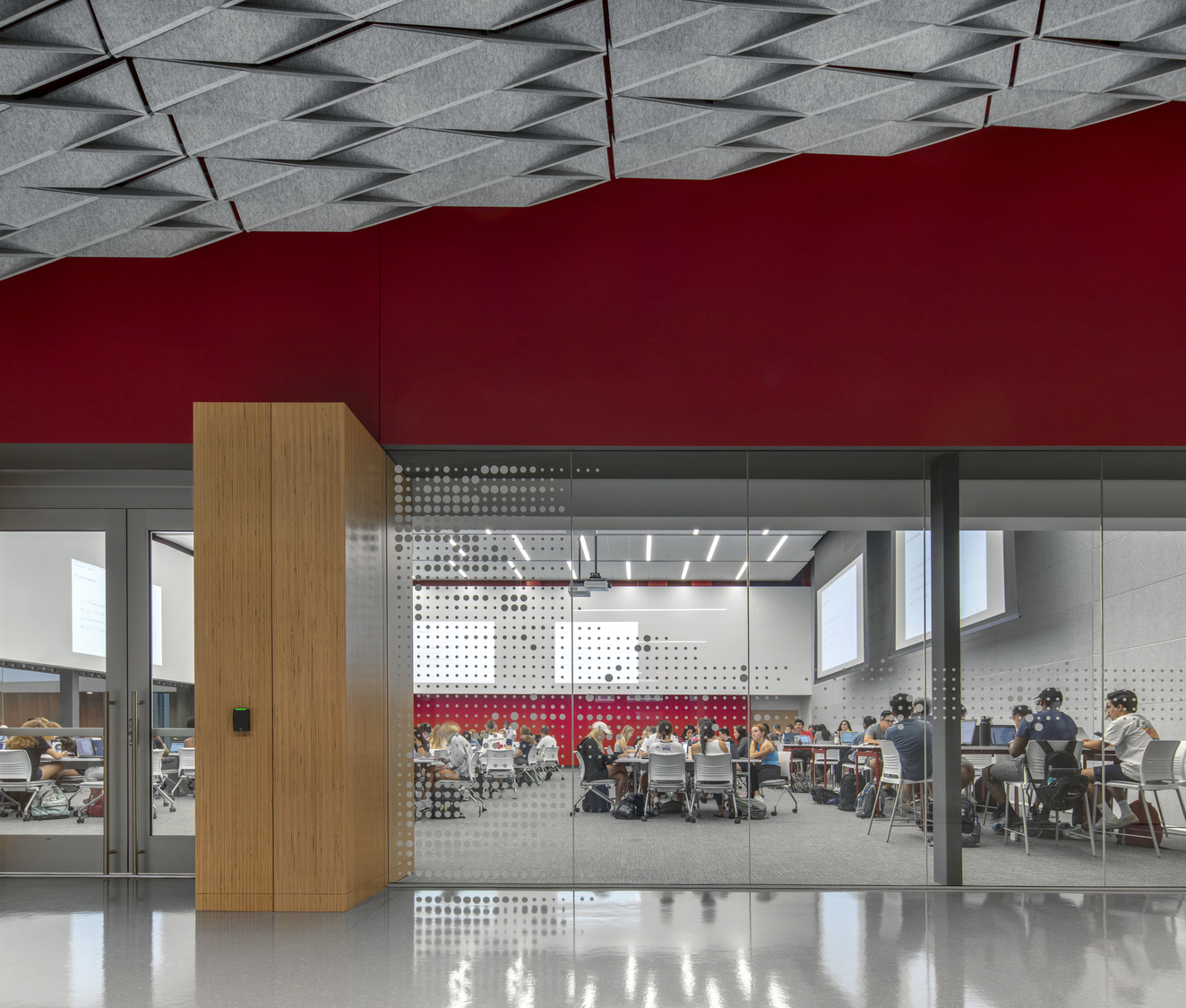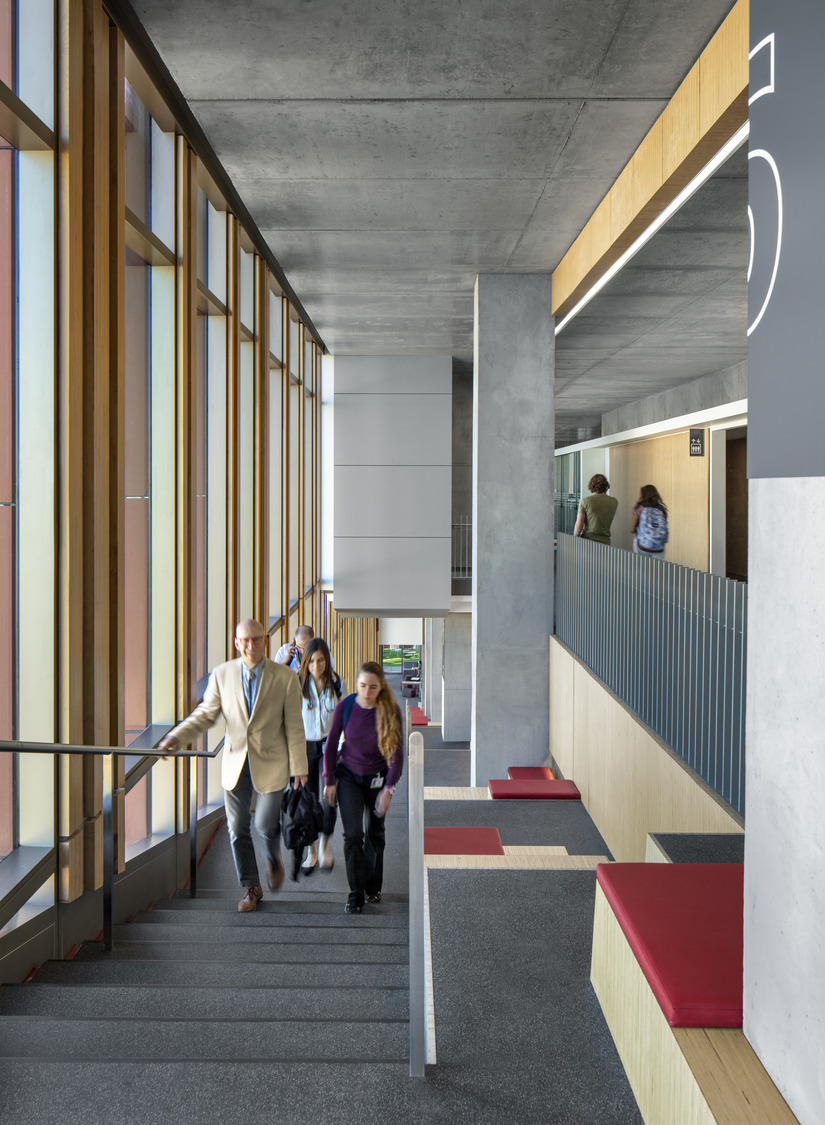 Inspired by Hollywood sound stages, the "Simulation Deck" is an immersive healthcare and augmented reality training space that mimics realistic, multi-sensory experiences. It is a tall, flexible space that is transformable to accommodate both small, staged environments and large mass-casualty training environments. An upper-level public viewing gallery allows students, staff, faculty, and visitors to observe the training.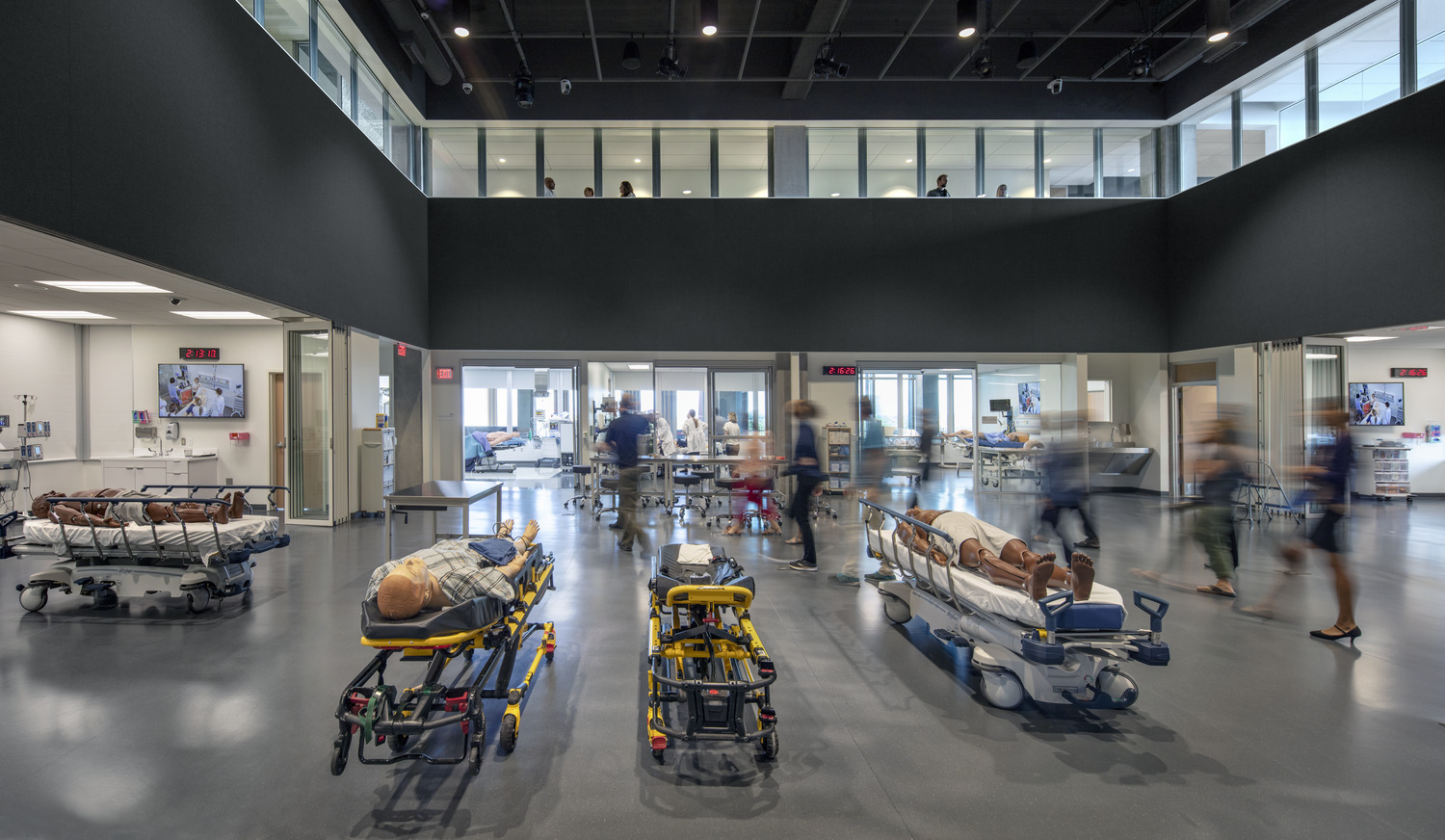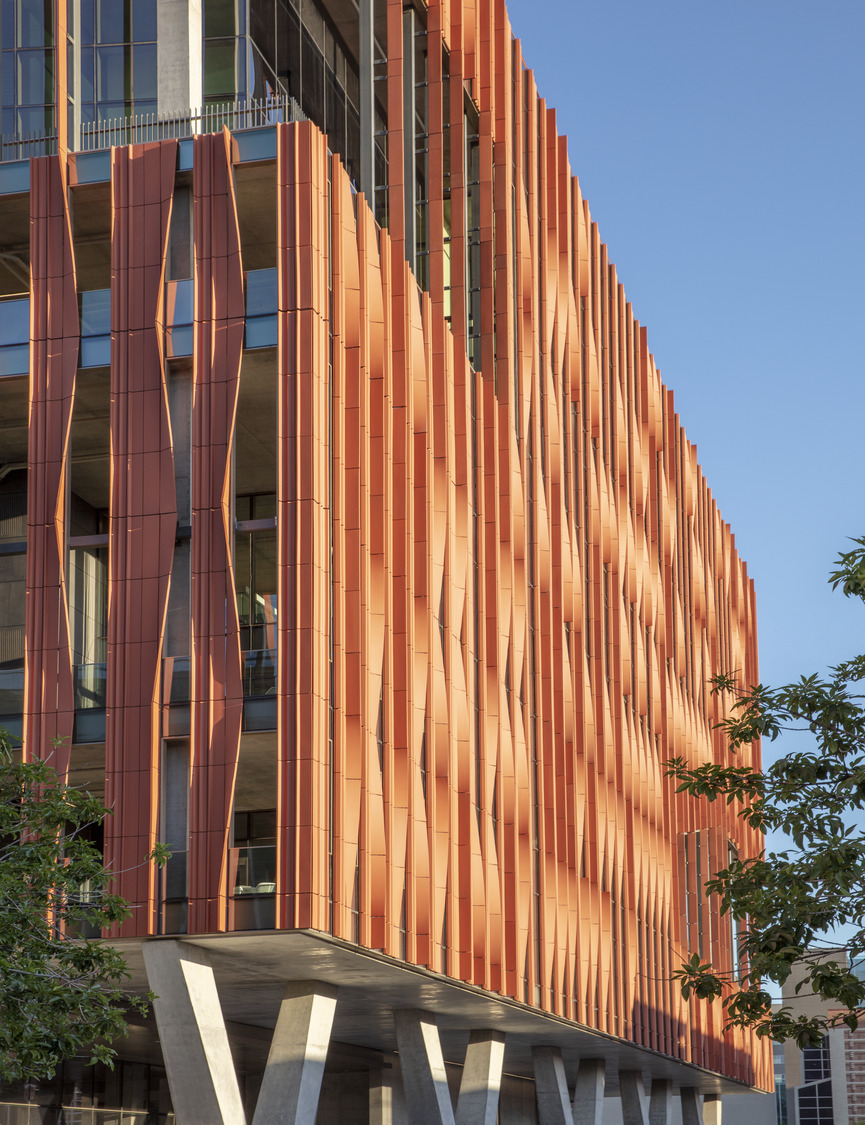 Materiality and Place
The design team drew its inspiration from the region's Sonoran Desert, identified by the majestic saguaro cactus, and the history of its Native American population. The signature exterior design feature is the terracotta facade. Twisting vertical flutes derived from, and inspired by, the saguaro cactus create passive shading for the Porch. The terracotta represents both a modern interpretation of the craft found in Native American cultures and an innovative material connection to the campus' predominant use of traditional brick. The twisting forms create a dynamic facade of ever-changing light and shadow. While visually appealing, this characteristic aids in the building's energy performance, minimizing heat gain while maximizing occupant comfort.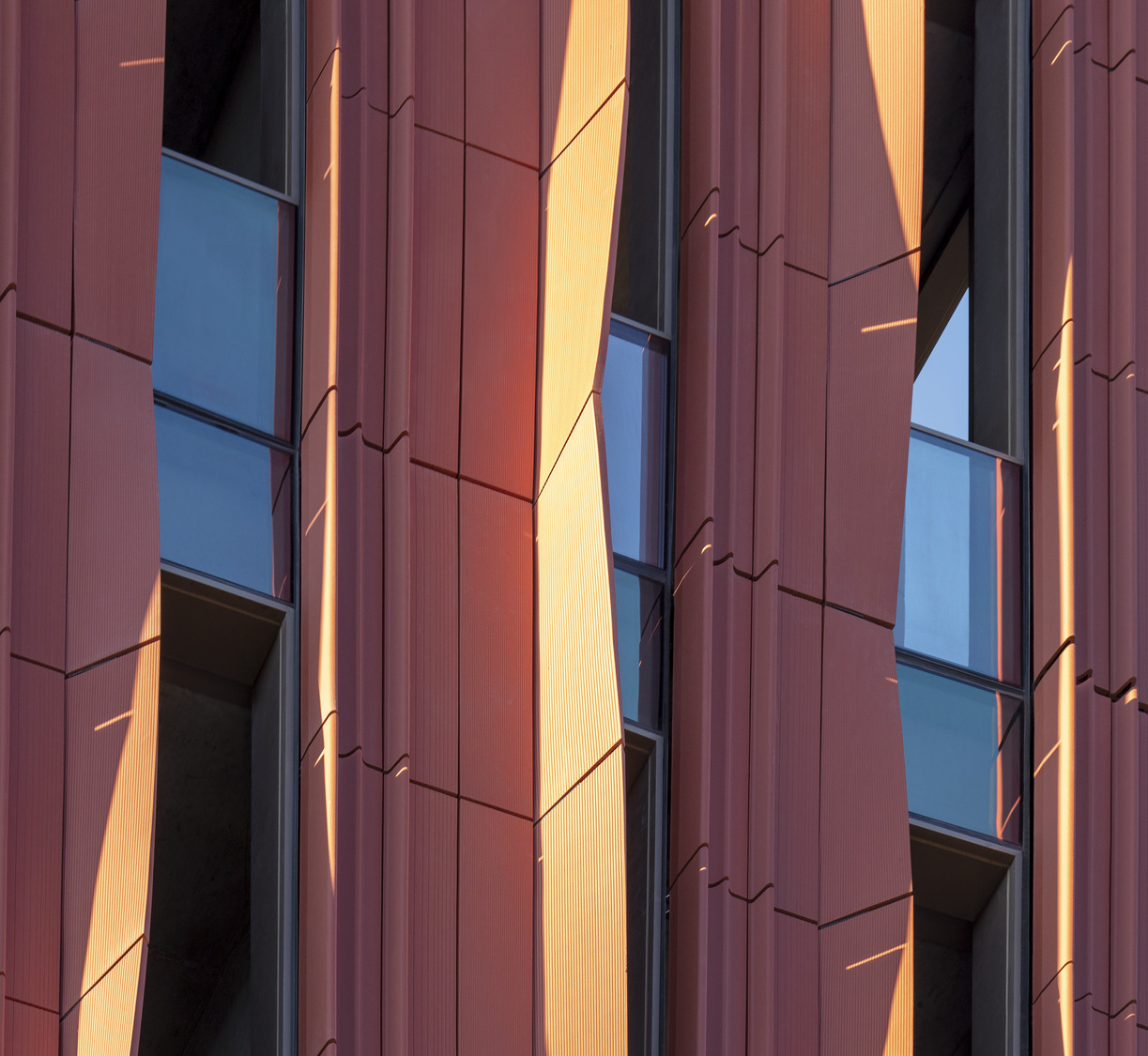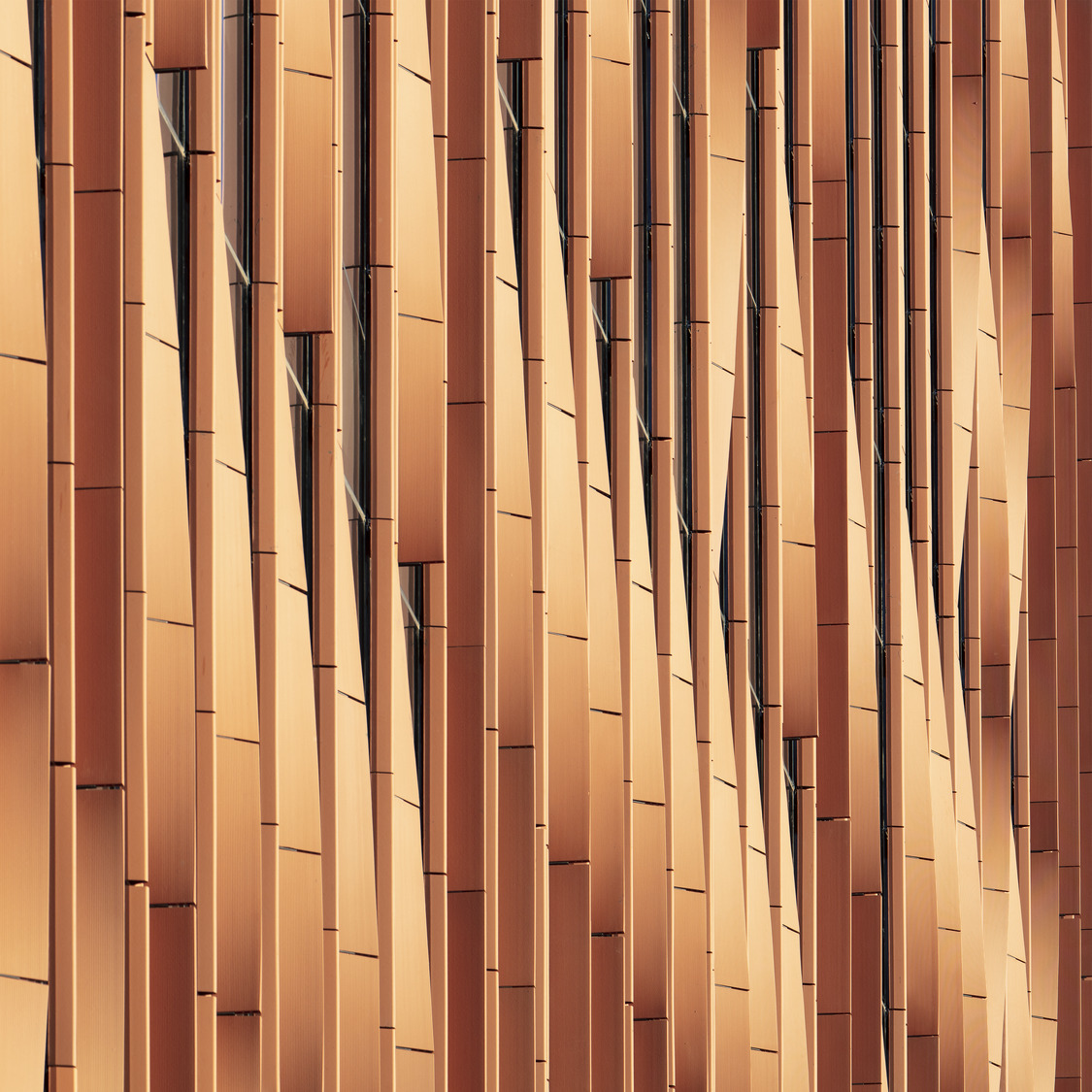 The project is located at a strategic intersection of two pedestrian malls in the heart of the university's health sciences campus. In response to its strategic location and the hot desert climate, the Porch is elevated and defined by "V" columns to create a portico along the mall that provides respite from the heat. The Forum, the external corner stone of the building, serves as a community outreach component and destination for student activity, anchoring this critical corner.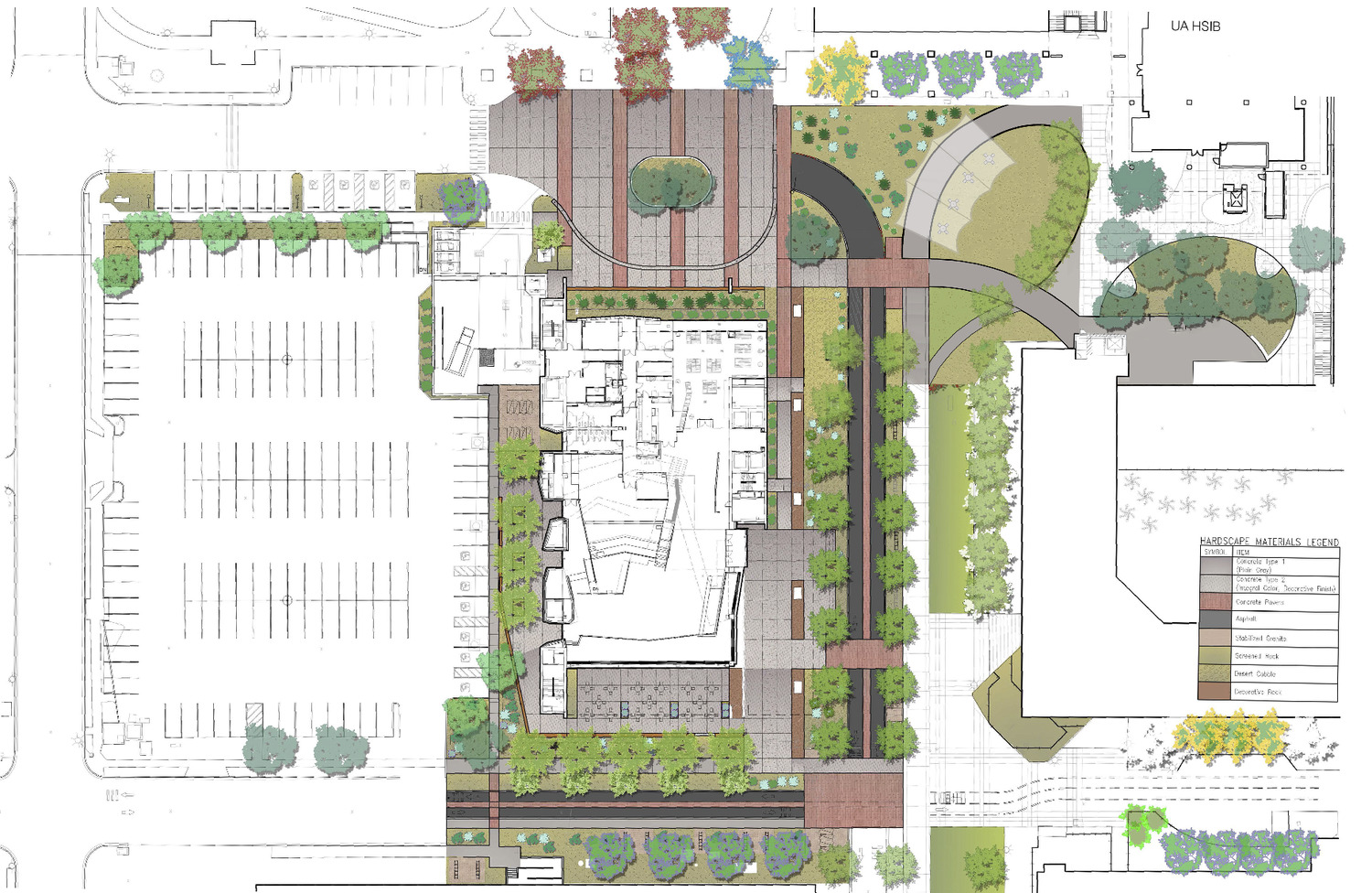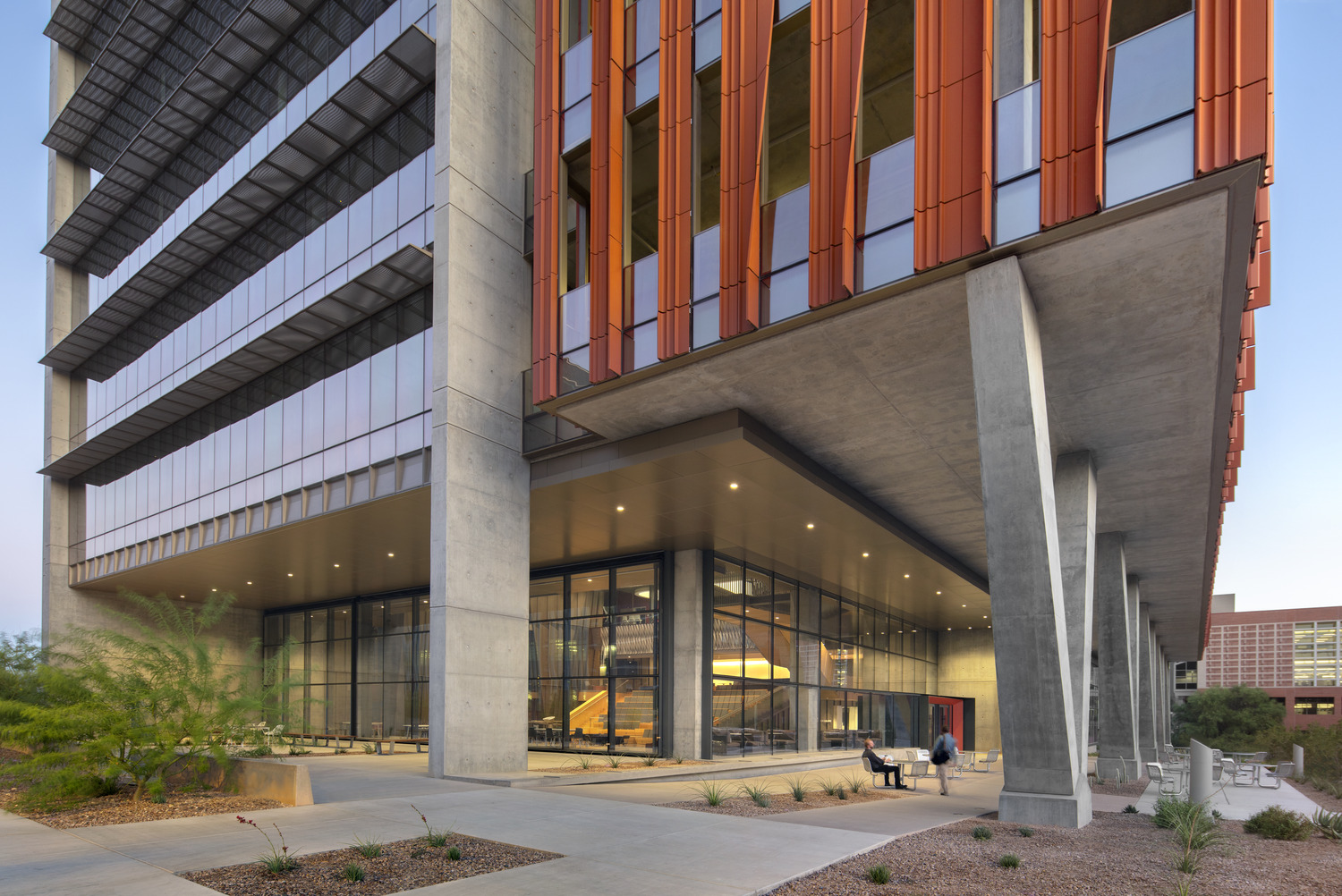 Interested in seeing more of HSIB? Check out the video below to experience a virtual walk-through with the client and CO principals Arnold Swanborn and Jonathan Kanda.