Hensel Phelps | HMC Architects | CO Architects Design-Build Team to Deliver Upgrade of Harbor-UCLA Medical Center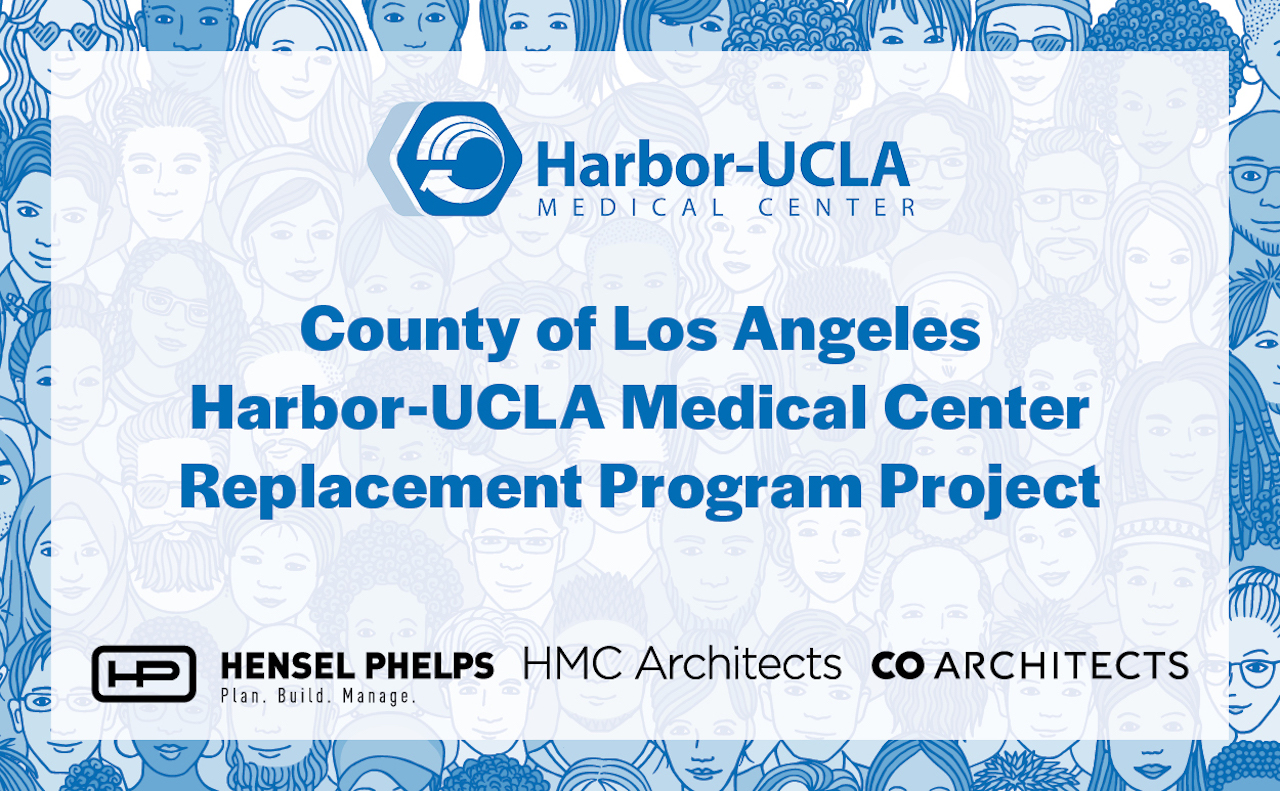 An investment centered on humanity, sustainability, and exceptional care with an eye toward the future
The design-build team of Hensel Phelps | HMC Architects | CO Architects has been selected to lead the design and construction of a new Harbor-UCLA Medical Center Replacement Program. The program will consolidate medical services into new facilities on the 72-acre campus and ensure Harbor-UCLA Medical Center complies with Senate Bill 1953, which takes effect in 2030 and requires all California hospitals to be structurally resilient in the event of a major earthquake. On Feb. 8, the Los Angeles County Board of Supervisors unanimously approved the $1.695 billion capital project for the medical center in West Carson, Calif.
Hensel Phelps Program Manager Sandra Ichiho, RA, LEED AP
The project consists of new construction of a 468,000-SF acute care inpatient tower with 346 beds, a helicopter landing pad, and an 11,000-SF warehouse; a 403,000-SF outpatient treatment and support building and 381,000-SF above-grade parking structure; a 23,000-SF facilities and IT support building, and a new 24,000-SF central plant. Consolidating inpatient and outpatient services into new buildings that optimize operational effectiveness, the medical center project reduces operation and maintenance costs, provides outpatient facilities that accommodate planned patient visits, implements the county's Leadership in Energy and Environmental Development (LEED) requirements by incorporating sustainable design features, and creates a campus designed for the well-being of patients and staff. Targeting LEED Gold certification, the medical center upgrade will develop a modern campus that serves the community's healthcare needs while also aiming to protect the environment in which it's built.
CO Architects' Principal Gina Chang, AIA, EDAC