Jenna Knudsen Promoted to Managing Principal of CO Architects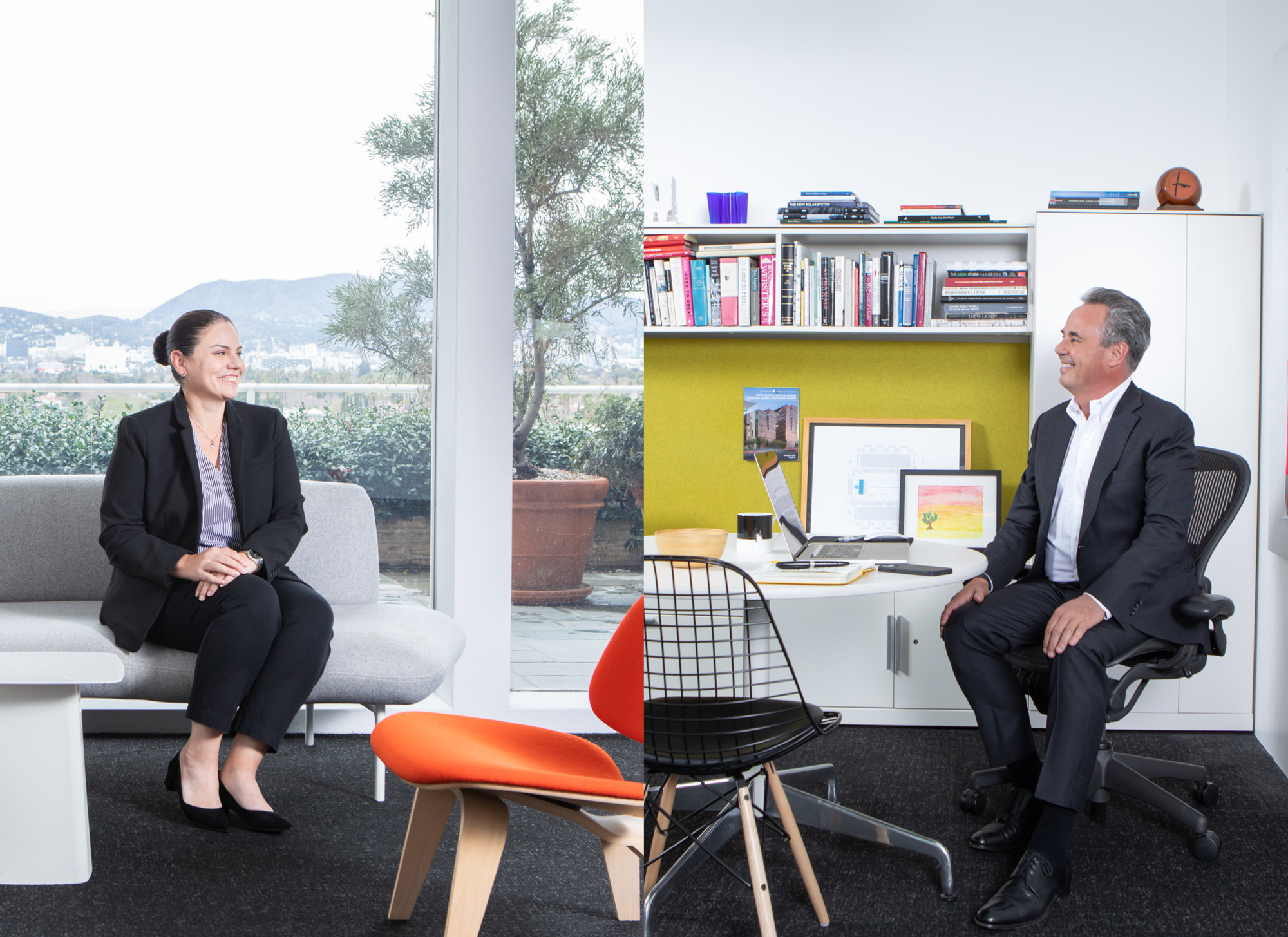 CO Architects is thrilled to announce the promotion of Jenna Knudsen to Managing Principal — the youngest architect and first woman to hold the position in the firm's 35-year history. Jenna, who started at CO Architects in 1998 as a project designer, has led the firm's hiring and growth during the past five years and has been instrumental in the early adoption of BIM technology and collaborative project delivery models. Within both the practice and the profession, Jenna has been an advocate for equal representation, spearheading initiatives to support and encourage women in architecture.

"CO Architects' succession plan calls for changing leadership to ensure the firm's longevity and diversity," says Jenna, who has spent her professional career at CO, save for two years after graduate school in New York City. "My goals are to continue and enlarge on our core principles of distinguished design, wide-ranging opportunity, and creative collaboration."
Jenna follows Scott Kelsey, who served as Managing Principal for 15 years and steered the CO's prescribed succession. "Strategically changing leadership is a healthy sign of a progressive and collaborative practice," says Scott. "CO Architects is at its zenith in terms of size and scale and is positioned to reach new heights under Jenna's leadership." A nationally recognized health sciences expert, Scott will focus on leading design teams, collaborating with clients, and mentoring young talent within the firm and in the broader community.
Within the practice, Jenna was one of the founders and continues to co-lead the Women of CO (WoCO) initiative, which champions the professional development and leadership of the firm's female employees. The group has focused on promoting more women to senior positions, expanding staffing roles, mentoring, and supporting work-life integration and employee well-being. Jenna's additional efforts to elevate female architects include serving as a past Chairperson of the AIA | LA Women in Architecture committee.
Jenna has championed CO's design tech implementation for nearly two decades, embracing advanced technology to create complex buildings that have earned the firm multiple AIA Technology in Architectural Practice BIM Excellence Awards. Her other honors include the AIA National Young Architect Award (2011) and ENR California's "Top 20 Under 40" (2012). Outside of CO, she serves on the Executive Committee for the University of Southern California's Architectural Guild. She is also a frequent speaker and presenter on BIM-facilitated integrated project delivery, sharing her knowledge and experience at professional conferences, as well as at universities, schools, and corporations nationwide.
"Architecture can have profound and important effects on our society, which is a great responsibility that we take seriously at CO Architects, striving to better our surroundings through design," stresses Jenna.  "I've never thought about any other profession since I drew my first floorplan when I was 10 years old." As CO embarks on this next chapter, we remain committed to the singular goal of creating lasting impact through design for both the communities our buildings transform and the people who use them every day to provide critical services and expand the frontiers of knowledge.