Modernizing a K-12 Campus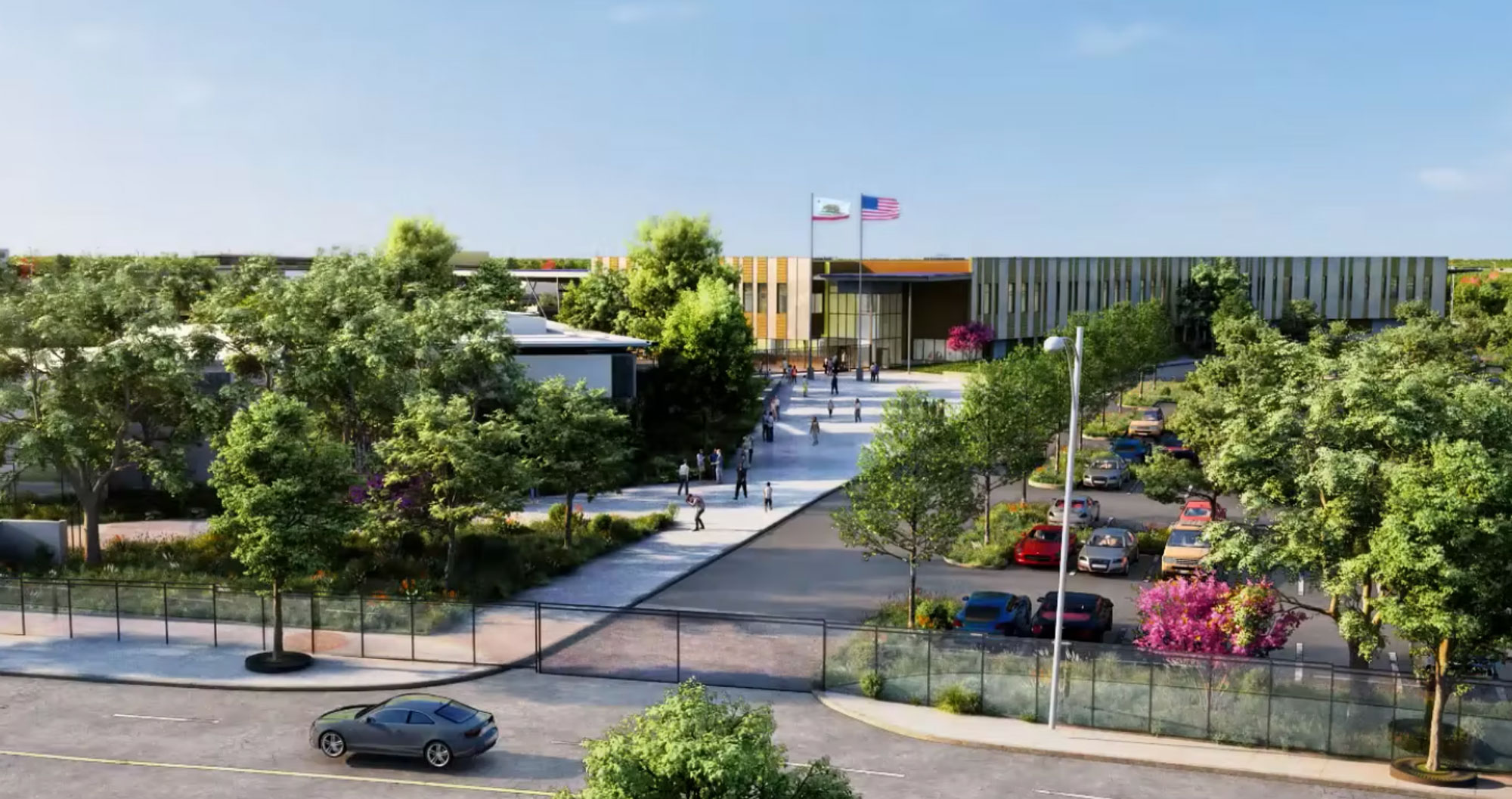 By Alex Garcia & Wynord Thomas Jr.
Learn about how CO's modernization of LAUSD's Polytechnic High School will create a beautiful, 21st century-ready high school campus with seven new buildings and ample functional outdoor spaces.
The multi-phased modernization of LAUSD's John H. Francis Polytechnic Senior High School will serve a large campus of 3,000 students. This modernization brings seven new buildings to the site and creates a cohesive campus context. The project also includes an additional 20% of landscaped spaces, new finishes and re-roofing of the existing classroom blocks.
Phase 1 work includes a new administration building – the campus gateway – and a new cafeteria / library building and gymnasium. Construction of these three main buildings kicked off in 2021, with estimated completion in 2023.
Phase 2 construction will kick-off once Phase 1 is complete. Phase 2 work encompasses a new satellite administration building, additional classrooms and an auditorium.
The design knits together a group of disparate and indistinguishable buildings into a cohesive, collegiate campus of the 21st century. Each building enhances the relationship between indoor and outdoor, allowing educational programs and assembly functions to spill outside to newly landscaped and programmed areas. The auditorium and cafeteria flank two sides of a quad, called the Polygon, which serves as the "heart and spirit" of the campus. CO's modernization connects the whole campus to the quad, energizing the plaza as a place for connection, socialization and respite.
The auditorium lobby serves as a pre-function space for indoor performances and outdoor events, such as career day and a community farmer's market. The auditorium is sited so that the indoor lobby faces an outdoor canopy within the quad, allowing the two spaces to function as a unified zone of activity. The cafeteria achieves this more directly through the use of large, glazed overhead doors that also open up to an outdoor canopy within the quad. As a result, the buildings become an extension of the plaza, allowing these large multi-purpose spaces to foster activity between the interior and exterior environments.
The multi-phased modernization of Poly High School fosters interior and exterior activity by providing programmed space for outdoor teaching, performances and lectures while maintaining a cohesive campus with modernized buildings.