CO Architects + Sail to Shelter – The Lahaina Project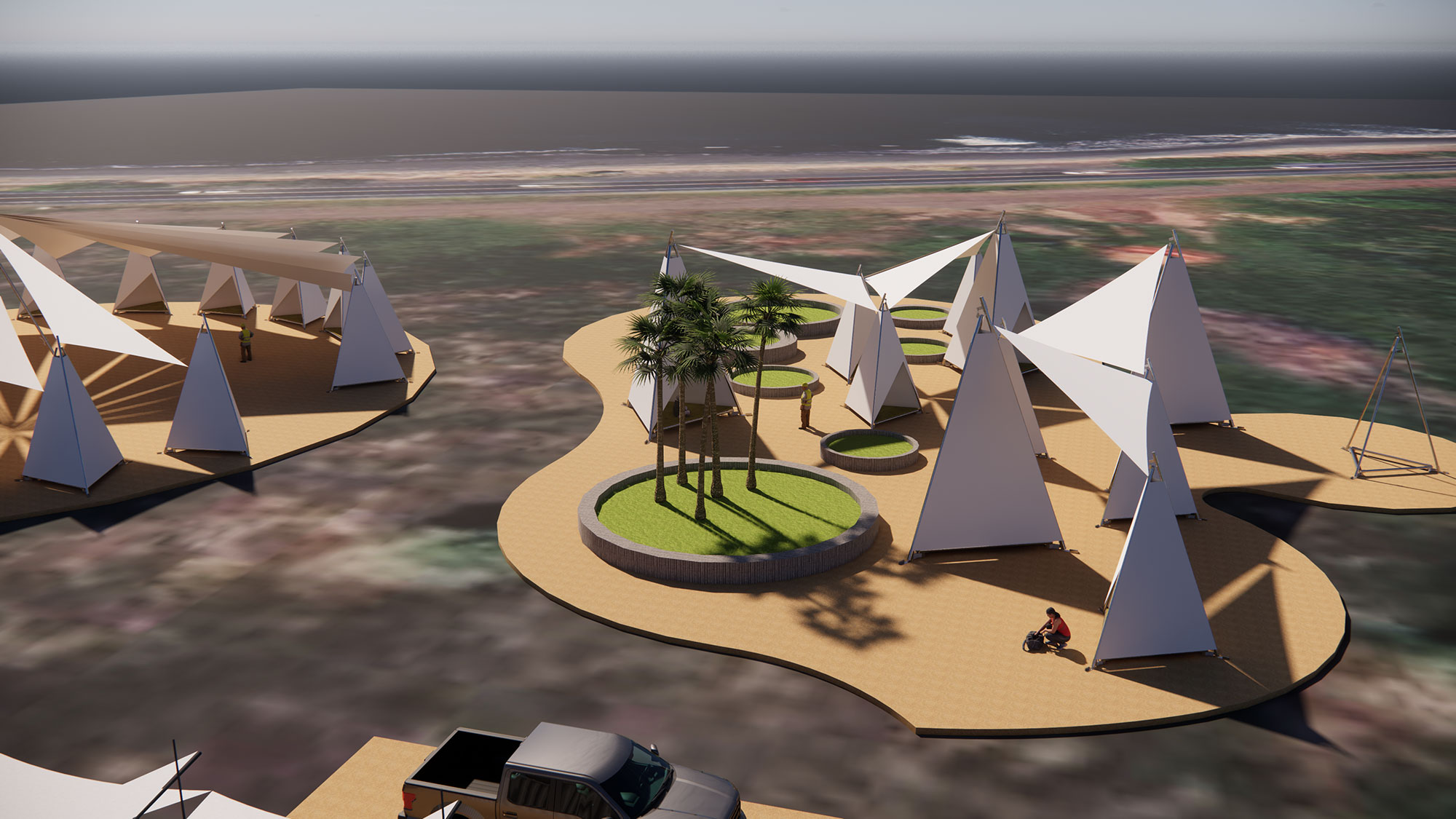 Since 2020, CO Architects has been working pro-bono with Sail to Shelter, a non-profit with the mission to provide humanitarian aid around the world through temporary shelter and shade structures. Sail to Shelter upcycles sails from decommissioned racing sailboats for each project and sources local labor and materials. In the wake of the devastating Maui wildfires, Sail to Shelter immediately sprung into action to help the people of Lahaina. Sail to Shelter secured retired superyacht sails and transport to Maui through generous donations. They are aiming to fundraise $50,000 this month to launch operations in Maui and begin the building process.
After learning of their mission to help those displaced by the fire, CO joined forces with Sail to Shelter to design new shelter prototypes. Led by Principal Fabian Kremkus, a group of COworkers designed, tested and fine-tuned concepts that will provide optimal shade, comfort and shelter from the elements. See CO's designs in 3D with the panorama view links below.
Panorama Views
Donate to the Lahaina Project
Help Sail to Shelter reach their fundraising goal of $50,000 by donating on their website here: https://sailtoshelter.org/support-maui/