SoCal NOMA Summer Camp Goes Virtual!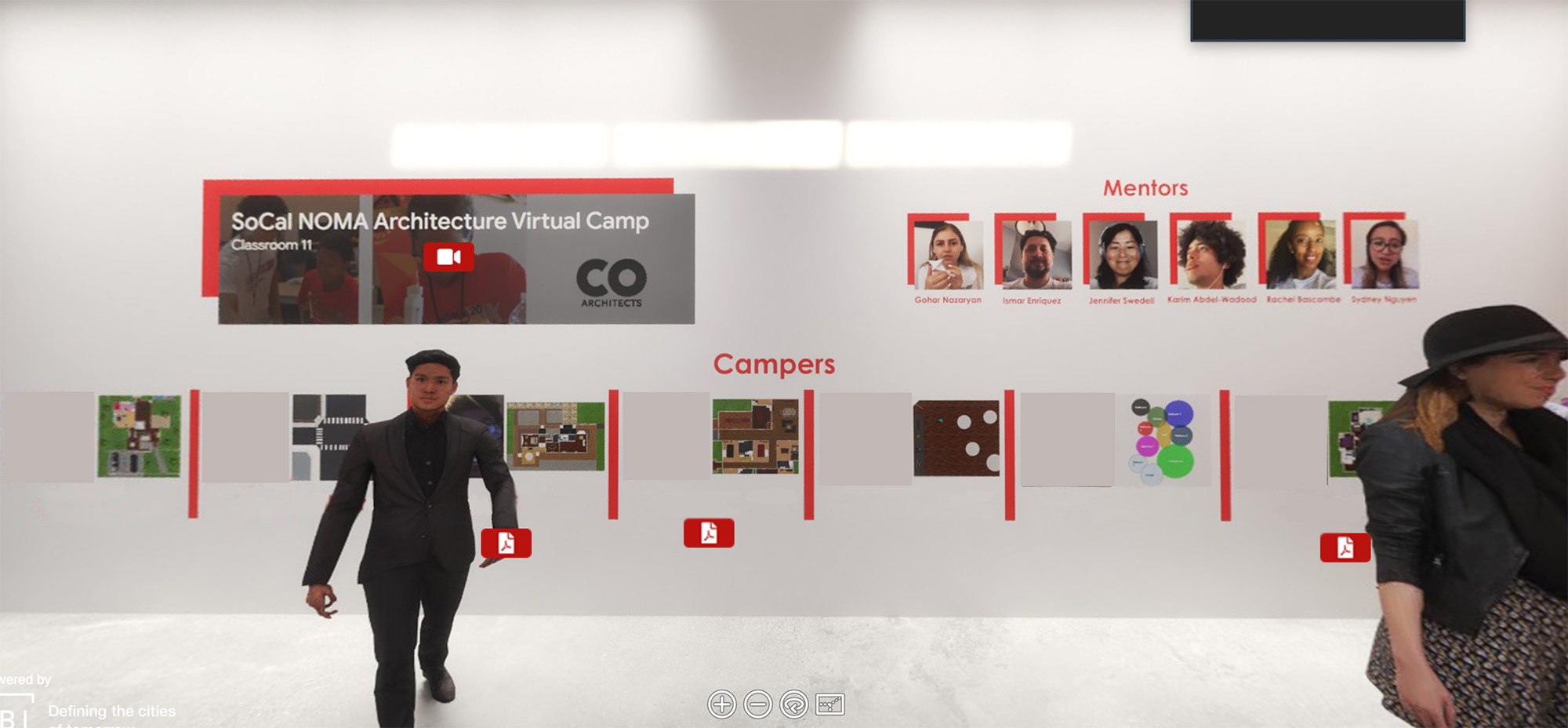 For three consecutive Saturdays this past summer, participants of the Southern California Chapter of the National Organization of Minority Architects (SoCalNOMA) Summer Camp experienced a virtual introduction to architecture. Students ranging from elementary to high school age dove into design iteration and problem solving within twelve virtual classrooms. Each day was curated to introduce different aspects of the architectural profession, including analyzing programmatic spaces, understanding scale and applying applications to innovative designs. The camp's challenge was for each student to re-image and renovate their own homes for living, learning and working while considering precautions for COVID-19.
Each day began with an opening assembly via Twitch Live Stream, which united the classes in warm-up exercises together. Following the five steps of design thinking, the camp's lessons were divided into workshops, charrettes and collaborative design sessions. Students used the program RoomSketcher to translate written programming spaces into diagrammatic bubbles. Refining these bubbles resulted in detailed drawings by the end of the camp. Among Day 1's series of exercises was a focus on precedent design study and design processes. Students were introduced to an array of precedent design projects to recreate using Legos. Projects such as the Empire State Building, El Castillo, the Tower Bridge, the Eiffel Tower, the Centre Pompidou and Gojunoto were studied and recreated.
Workshops during days 2 and 3 presented concepts that helped further advance participants' designs. Through the art of origami, students learned how paper folding can transform simple lines into a complex three-dimensional form. Mentors virtually collaborated with students during the workshops. Constructs generated during the origami workshop were employed in the final site plan model at the city scale.
Students explored design options that enabled simultaneous space utilization and illustrated them in floor plans, elevations and site plans. These drawings were put on a template board for their final presentation. Using RoomSketcher, students produced renders that revealed detail, materiality and creativity. The students used their own communities to make the city scale site plan model, encouraging them to analyze their building's relationship to its community. Skills learned through precedent, scale and origami workshops were applied to the fabrication of physical site plans. Students created a house at the city scale and a community of buildings using origami and other models from previous lessons throughout the three-day camp.
Communicating and submitting assignments through Google Classrooms created an interactive experience for both students and counselors. In lieu of a final presentation, a virtual exhibit – Digital XXPO – was devised to display all the campers' work a week after the final class through Zoom. Participants, their families, mentors and friends were able to virtually navigate through an arrangement of spaces that displayed the progress photos and the final presentation boards.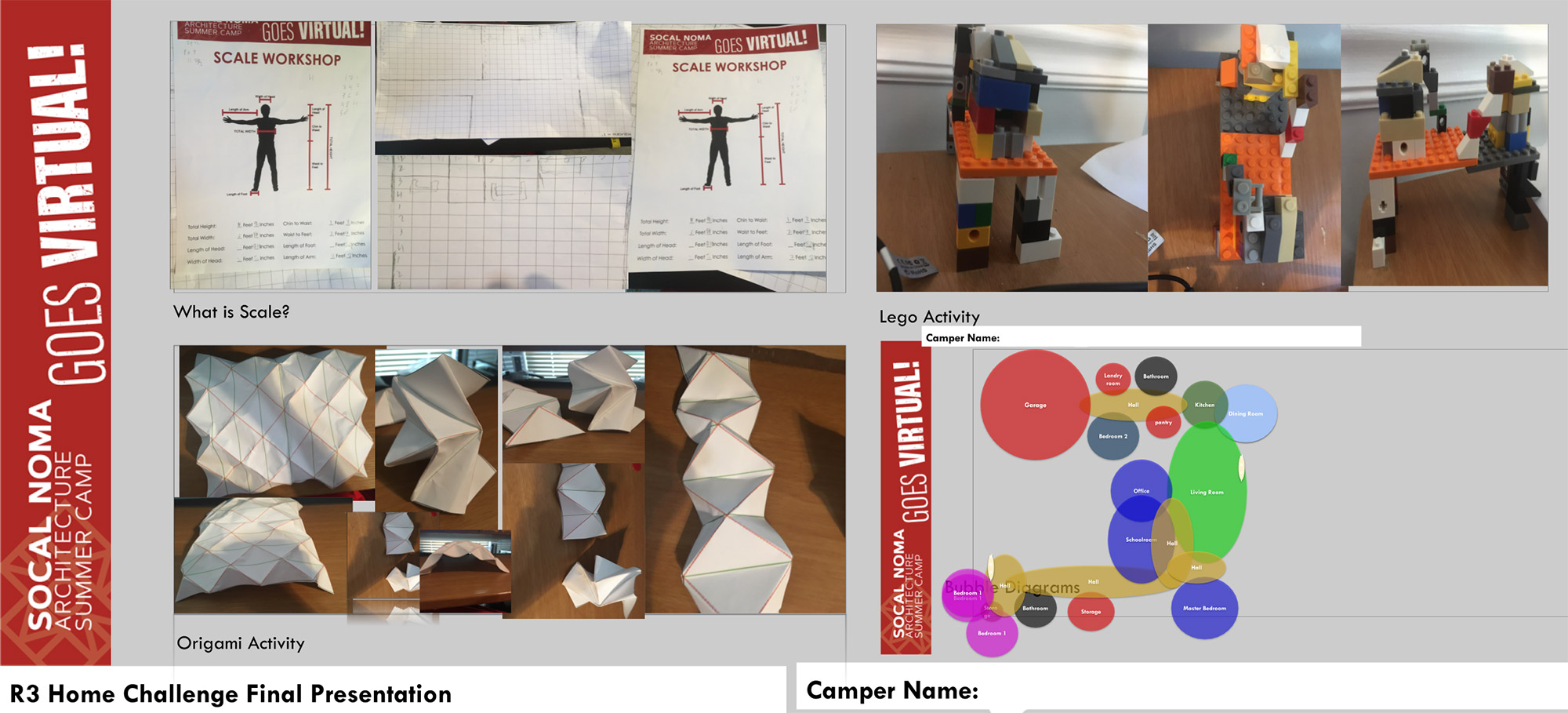 The virtual camp classroom was a space for both fun and creative growth, and a place of imaginative freedom. Students were encouraged to express their ideas in architecture as well as outside interests, fostering an amalgamation of designs. This atmosphere stimulated spontaneous musical recommendations and dance-offs. Students absorbed a fast-paced introduction to architecture while also having fun.