Sustainability Thoughts for Earth Day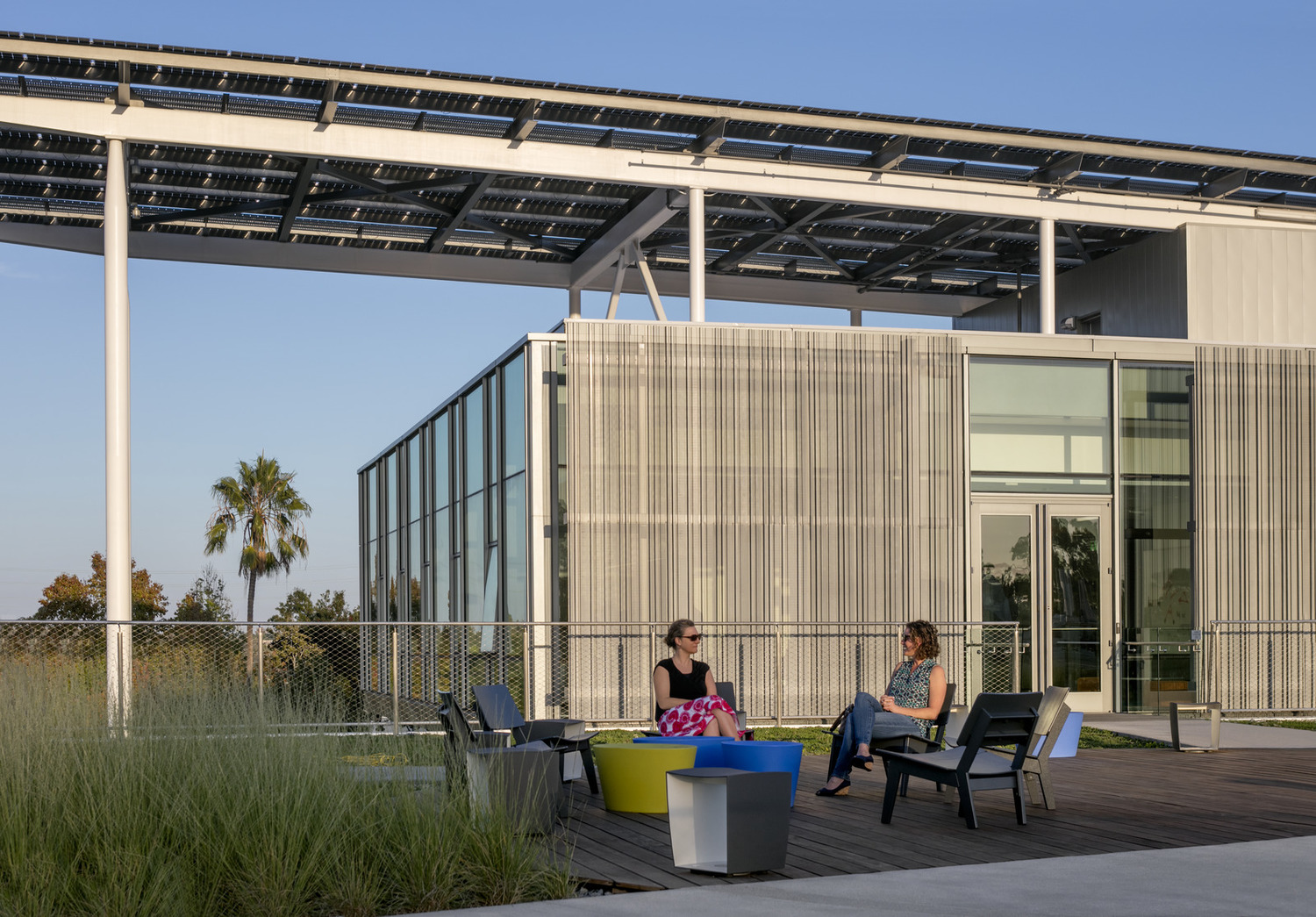 By Tighe Lanning
CO Architects has a long history of design leadership in California and across the country. To remain at the forefront, we need to continue to implement sustainable design strategies in our projects that push the boundaries in energy efficiency and move towards carbon neutrality. 
The Issue at Hand
The International Panel on Climate Change publishes a comprehensive biennial Assessment Report (AR), chronicling the impacts and risks of climate change, along with guidelines for policymakers summarizing key findings. AR6, published in 2022, like all reports before, indicates that we are still not on track to meet the global warming target of 1.5°C set during the Paris Agreement. The result of not meeting this target can be read about here.
The snapshot below from the report shows the recently observed impacts of climate change in North America.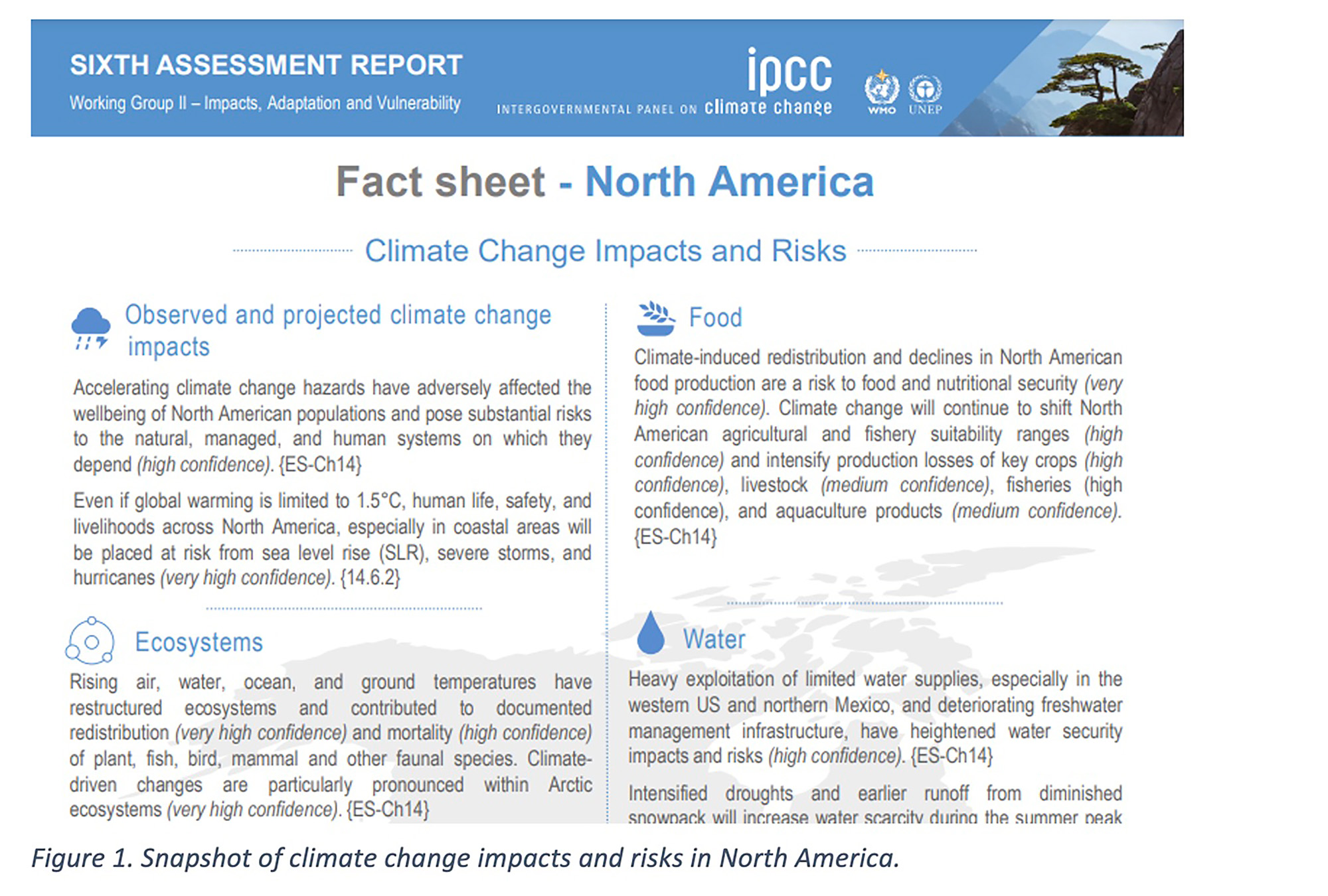 The enormous scale and complexity of the issue of climate change can be desensitizing, making it easy to ignore. Where does one begin tackling an issue that touches equity, social justice, wildlife habitation, human suffering, economics, agriculture, weather, etc.? It is polarizing both politically and socially, and can feel like a third rail issue best left solved by others. Yet architects play a big role in determining a building's energy consumption, and buildings play a big role in GHG emissions. CO designs big buildings that last a very long time, providing an opportunity and responsibility for us to enact change. As architects and designers, we can use our position to help push the envelope in terms of building resource efficiency.
California Dreamin'
California's increasingly ambitious energy codes have helped clean up operational energy consumption while Senate Bill 100, which passed in 2018, requires all electricity sold in CA to be from renewable sources by 2045. CO designs buildings that will be operating for many decades, some upward of 100 years. These buildings will consume vast amounts of resources over their lifespan – electricity from the grid and PV arrays, water for industrial, medical, and in house usage, natural gas from the grid, medical gasses from bottles, and diesel and fuel oil for the generators. However, if the intended fuel is electricity rather than natural gas, the potential to shift to renewable resources by default via SB100 is very real. This applies to buildings specifically in California, but the same is generally true elsewhere in the country where electricity is more expensive but cleaner than natural gas.
CO Architects and the AIA 2030 Commitment
The AIA's 2030 Commitment (originally called the 2030 Challenge when it was issued by Architecture 2030 back in 2006) laid out an ambitious set of energy reduction targets for new buildings, with the goal of getting all new buildings to be net zero by 2030. The AIA publishes annual progress reports – the 2020 report can be accessed here. The current goal is an 80% reduction in energy usage as compared to a baseline building. This is doable for many project types but very few hospitals, laboratories, or other similarly complex project types will meet this goal.
CO became a signatory in 2014 and began reporting data the following year. Our project types are inherently demanding from an energy and carbon consumption perspective. Hospitals, medical facilities, laboratories and medical education buildings are particularly resource-intensive, with strict MEP and programmatic requirements that drive consumption. While we're not yet tracking an 80% reduction across projects, our portfolio is steadily moving toward this goal. Below is a graph of the average EUI reduction for CO's project portfolio from 2015 to 2021. 2021 saw a dip in EUI reduction due to several high-performing projects closing out the previous year, but the trend remains incredibly positive.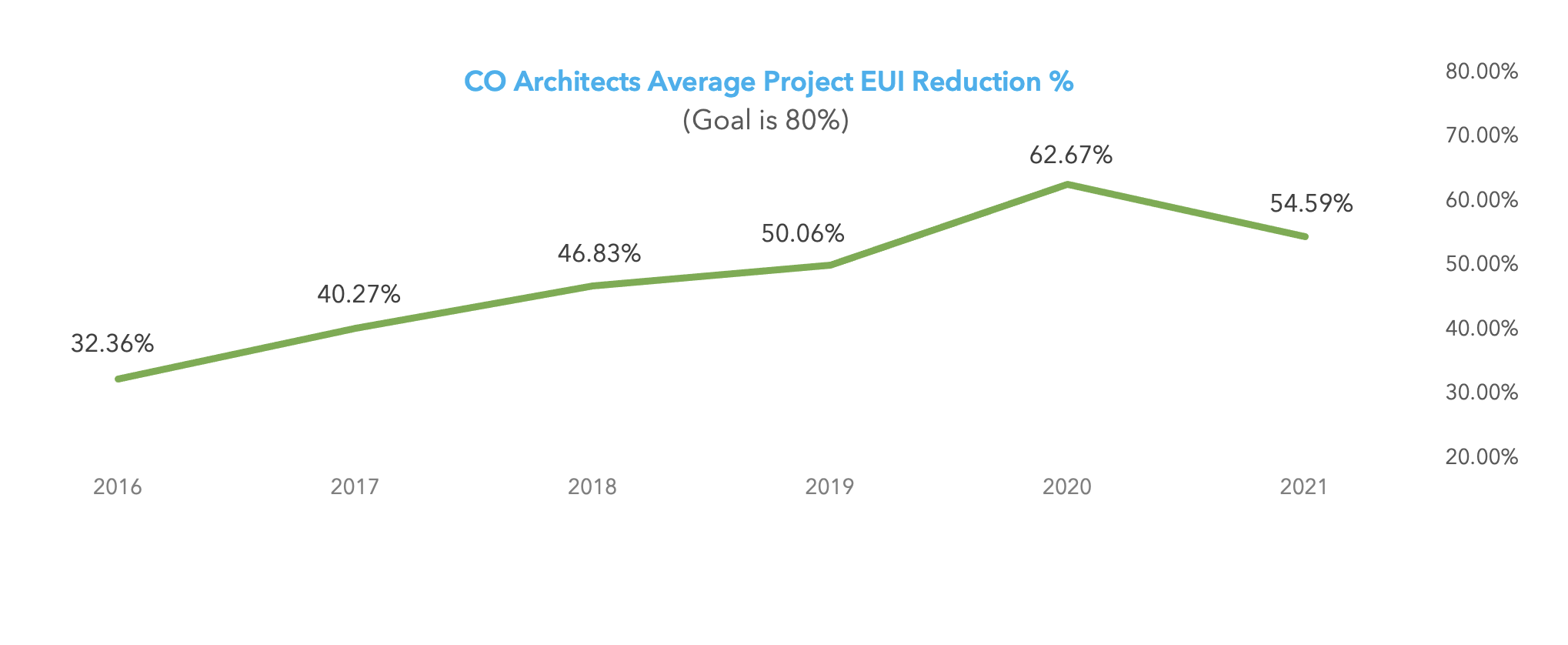 Moving the Needle
When beginning a new project, CO's design teams consider the steps outlined below. These steps are derived from Architecture 2030's "Meeting the 2030 Challenge" website.
Set a Target
Passive Design
MEP Systems Design
Renewables
Energy Modeling
Clients turn to CO Architects for our creativity, leadership, experience and expertise. These qualities extend to our efforts to mitigate the impacts of climate change. We are recognized sustainable leaders in the design and construction community, and our goal is to create buildings that have a restorative, positive impact on inhabitants and a regenerative impact on the environment.