Transforming Healthcare in Nevada – The UNLV Kirk Kerkorian School of Medicine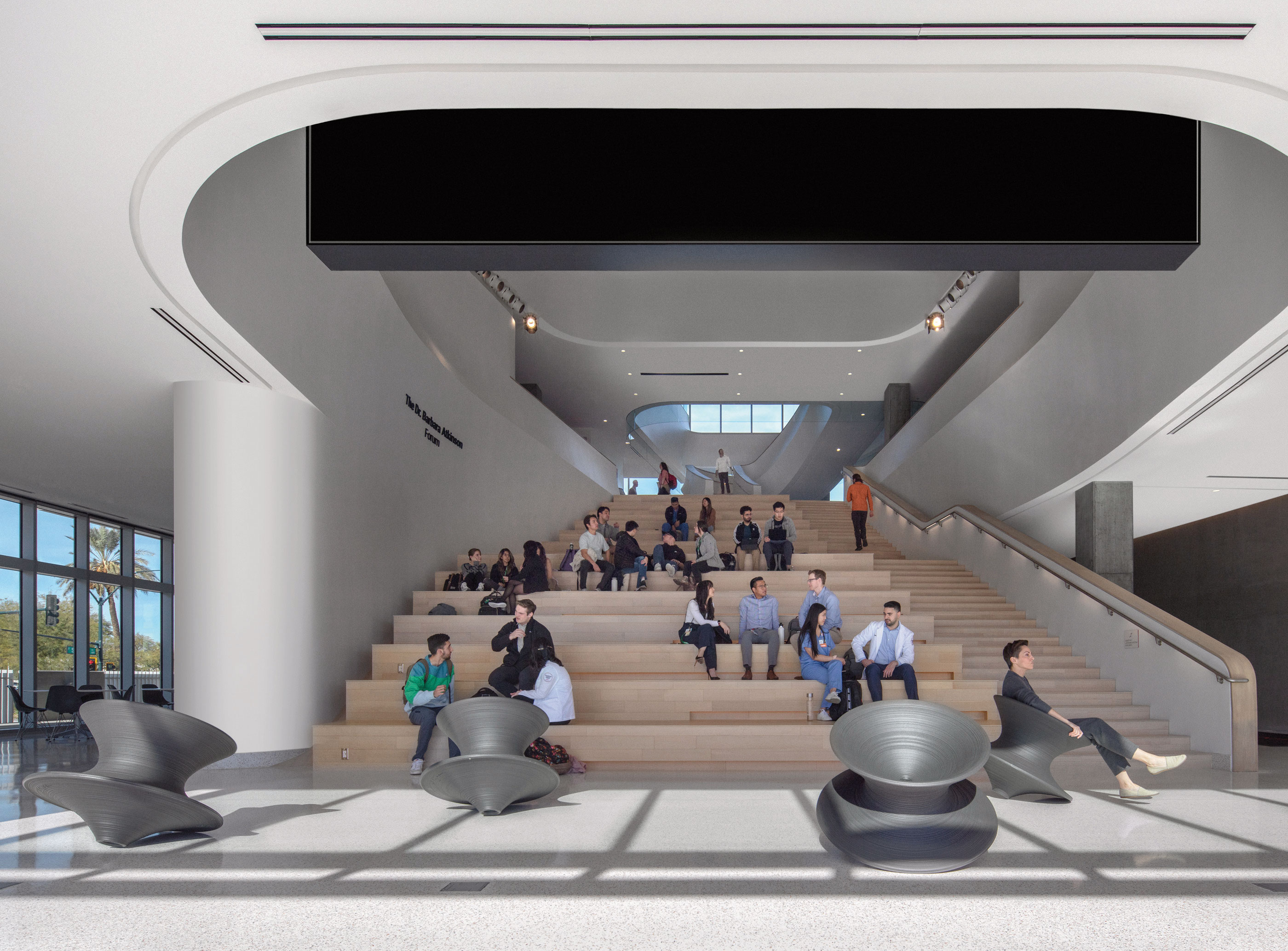 By Phillip White
As the first building on the new University of Nevada, Las Vegas Health Sciences Campus, the Kirk Kerkorian School of Medicine (SoM) is the flagship facility for the newly founded school and anchor for future expansion within the city's burgeoning medical district. Part of a city-wide effort to expand and modernize the medical district, the SoM will double its charter class size to 120 students and is positioned to vastly improve healthcare in Nevada.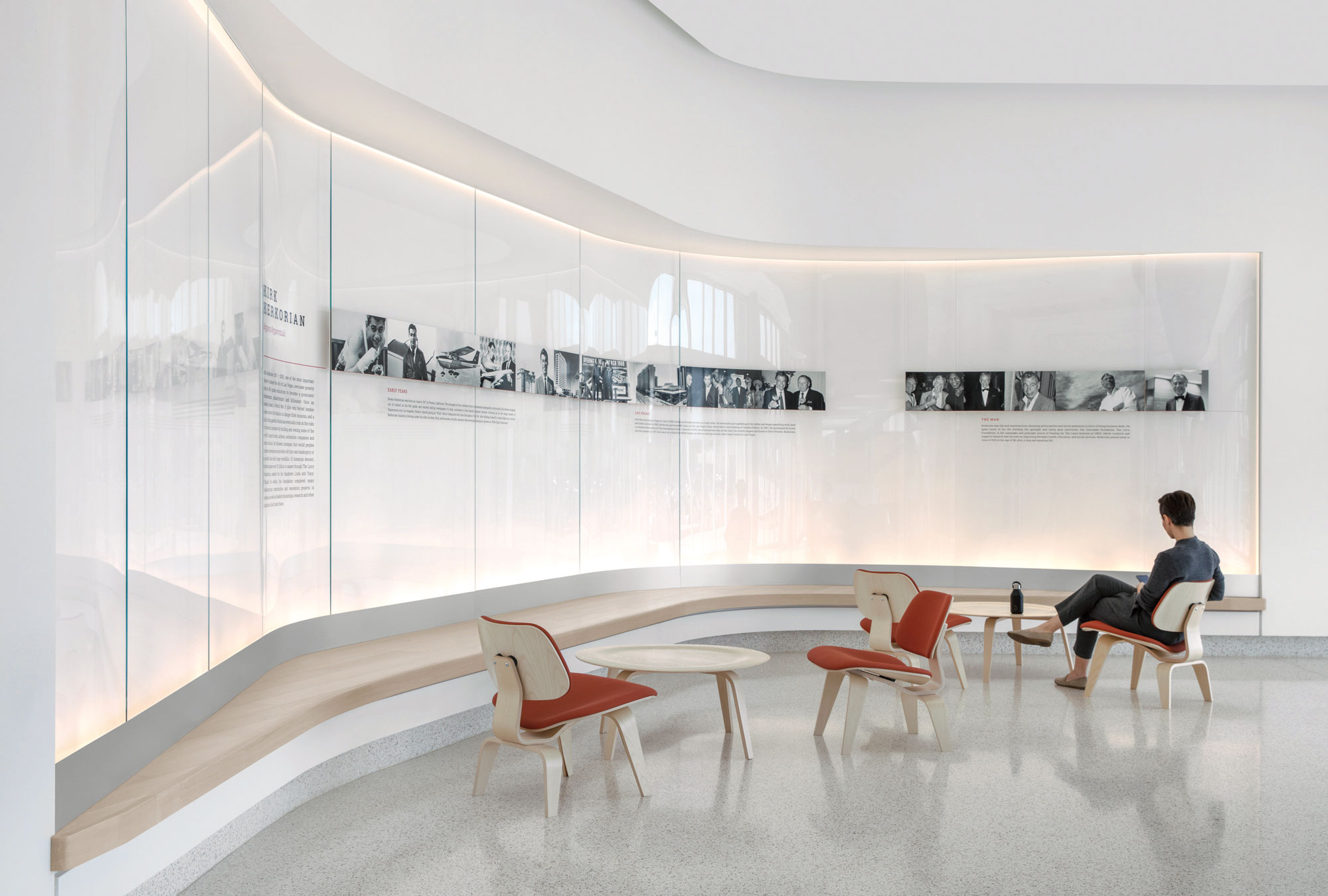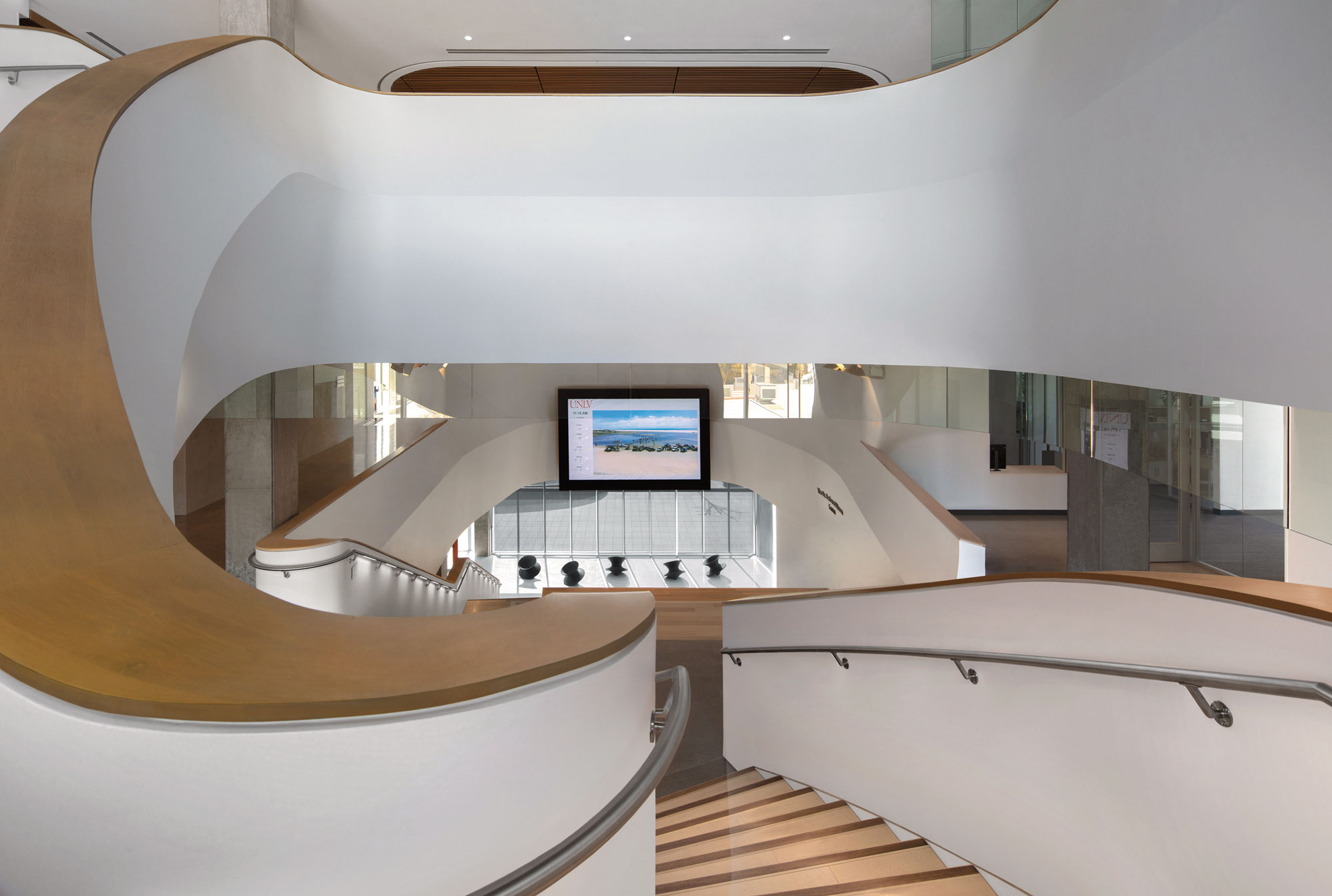 An integral part of the design is the Forum – a triple-height central gathering space for the daily activities of studying and interaction, and the epicenter of student life. This multi-functional space is also used to host ceremonies, events and community gatherings. A sculptural stair perched at the top of the stadium seating leads to the fourth floor community life spaces and the learning resource center.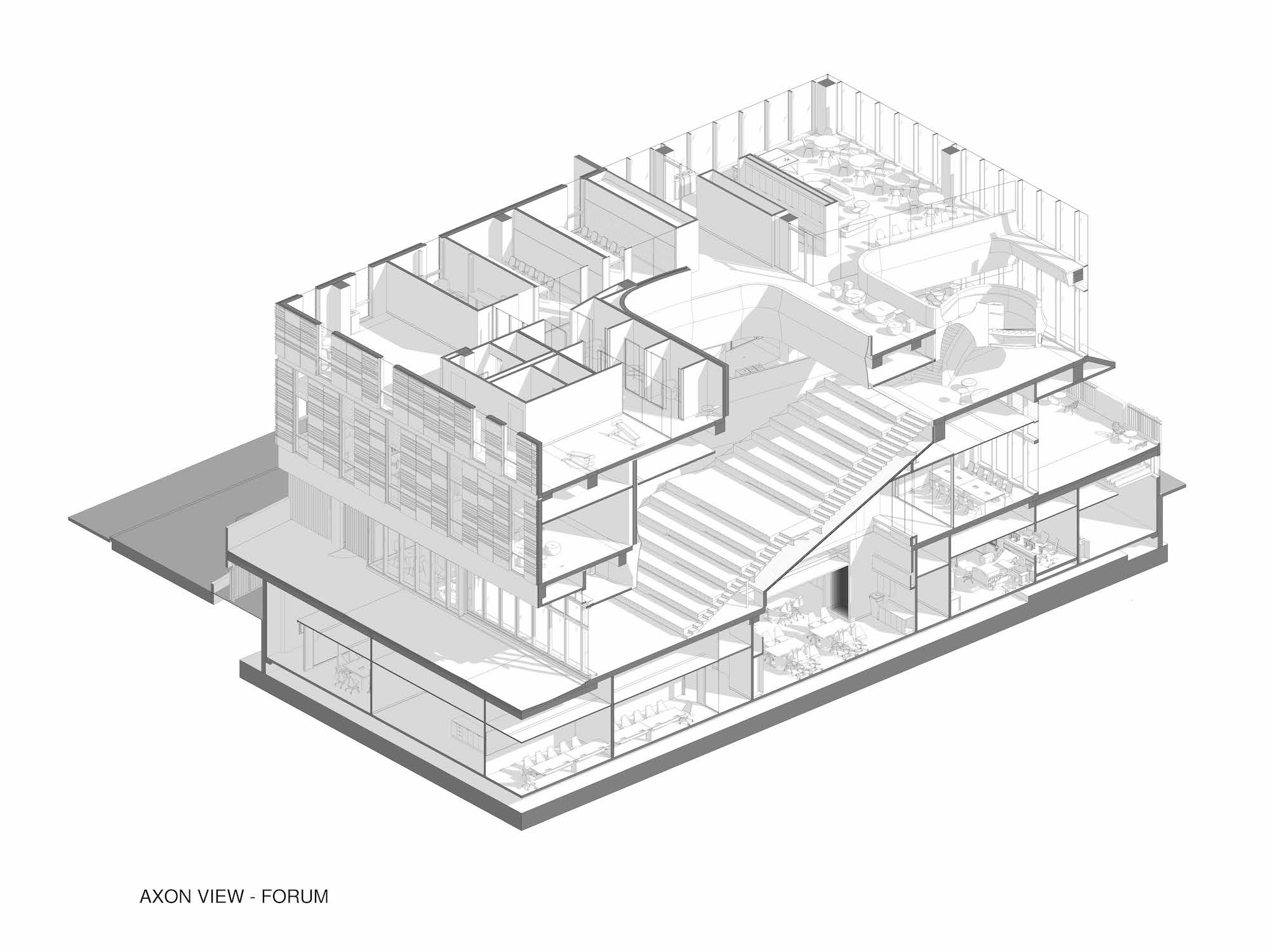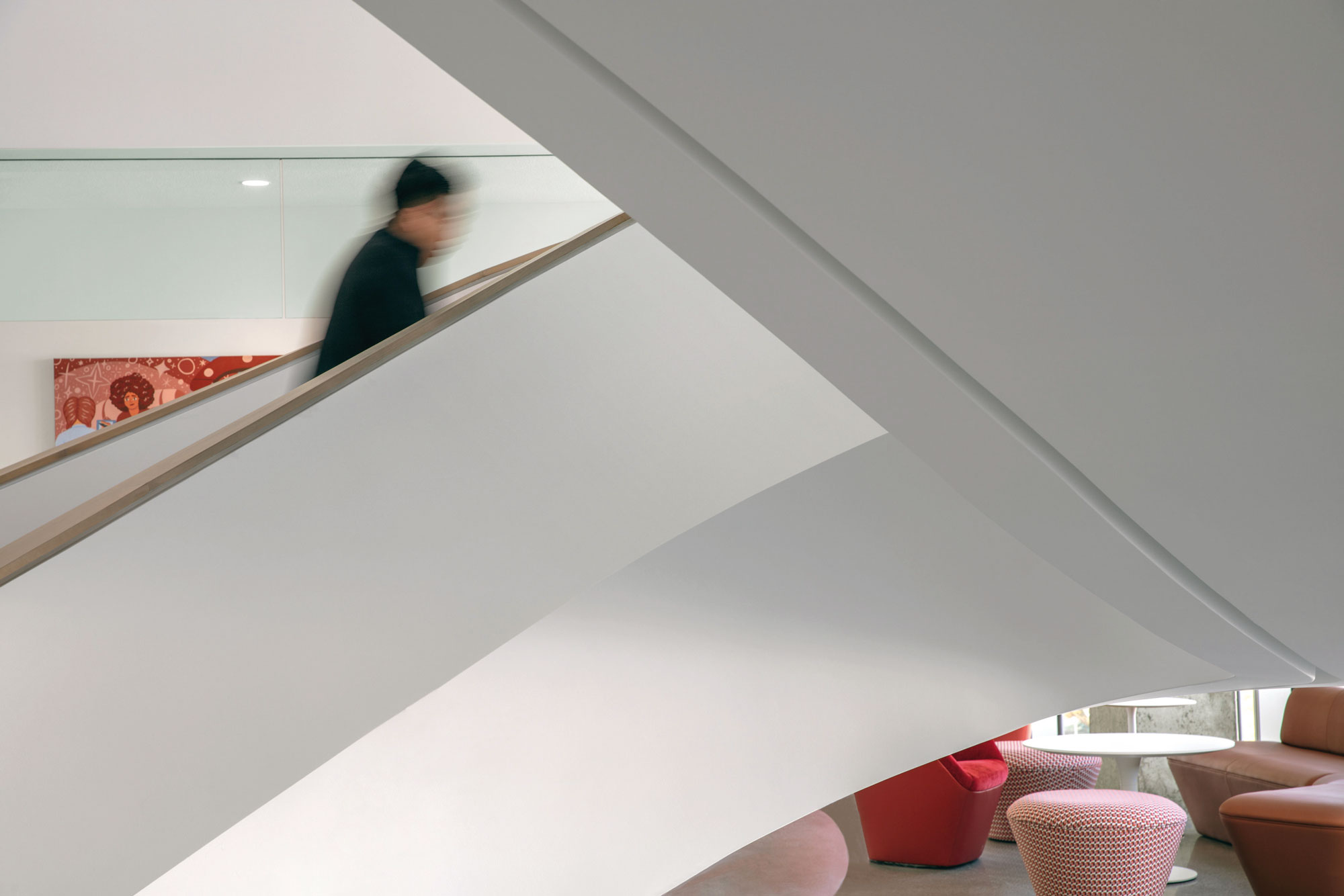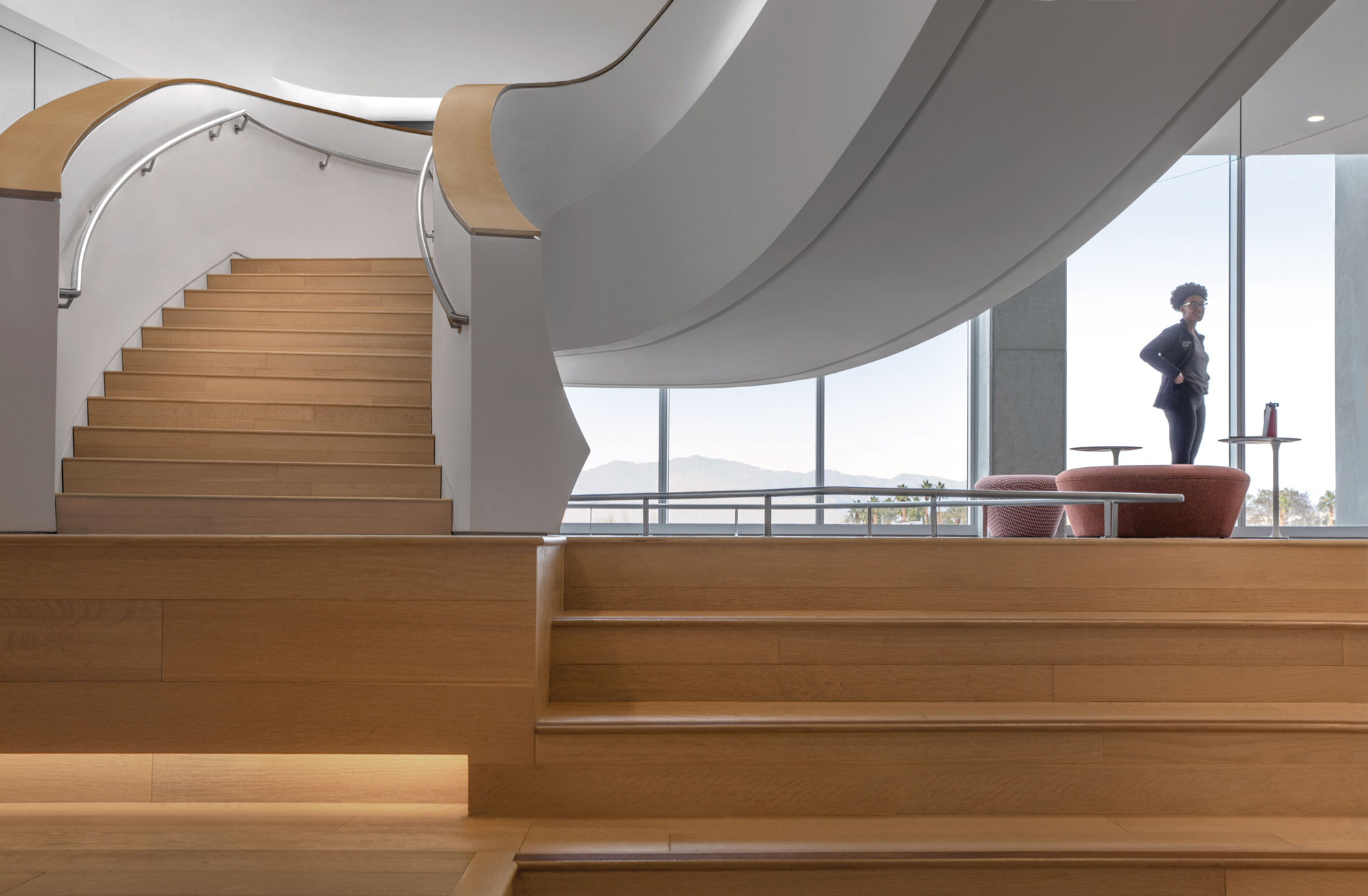 The diverse program supports collaboration at many scales. Classrooms and learning studios are distributed throughout and an administrative suite is located on the fifth floor. The collocation of simulation, clinical skills and anatomy was an early planning priority to deliver a synergistic training environment. This occurs at the podium level and serves as the "superfloor" from which the education building arises, signifying its presence within the medical district.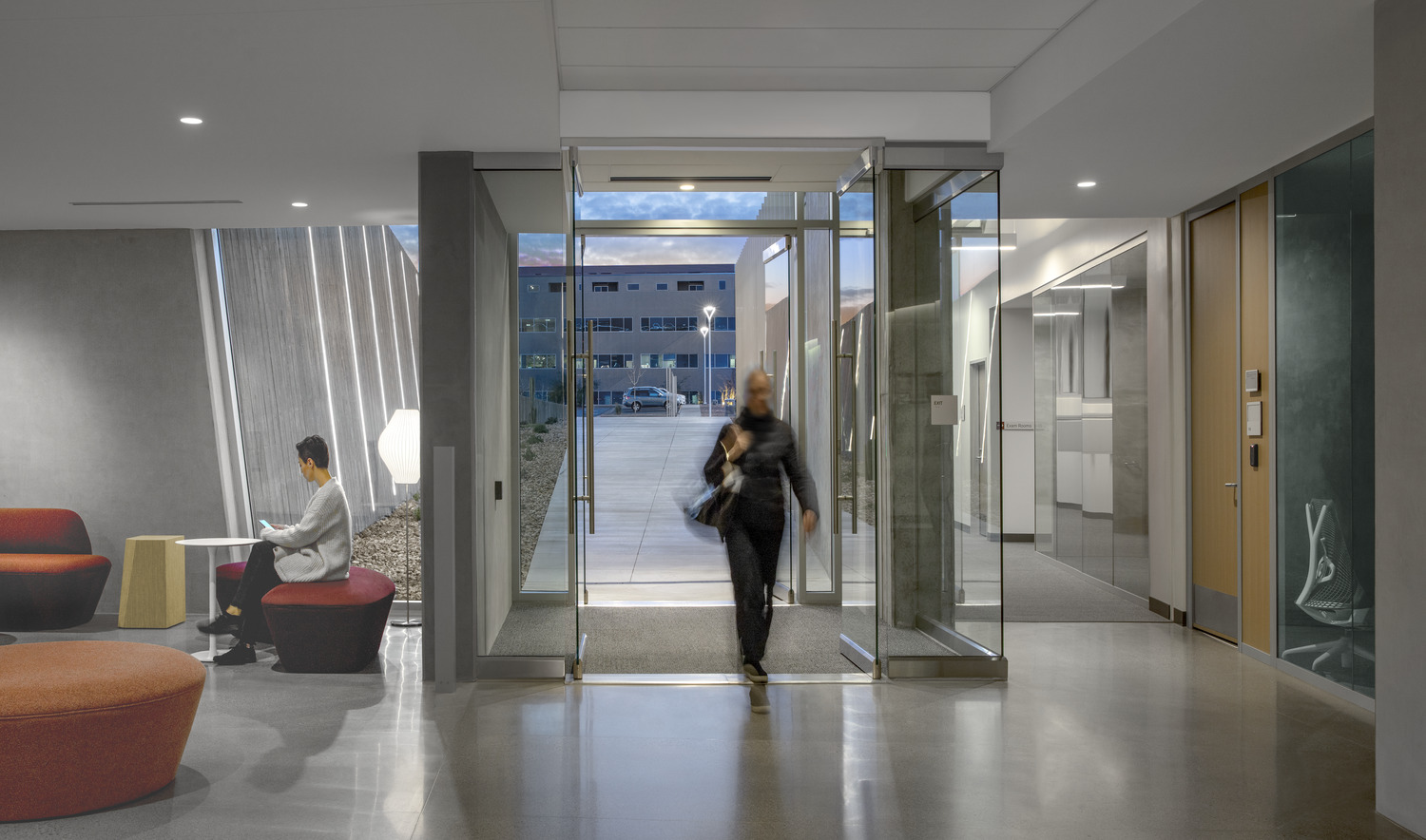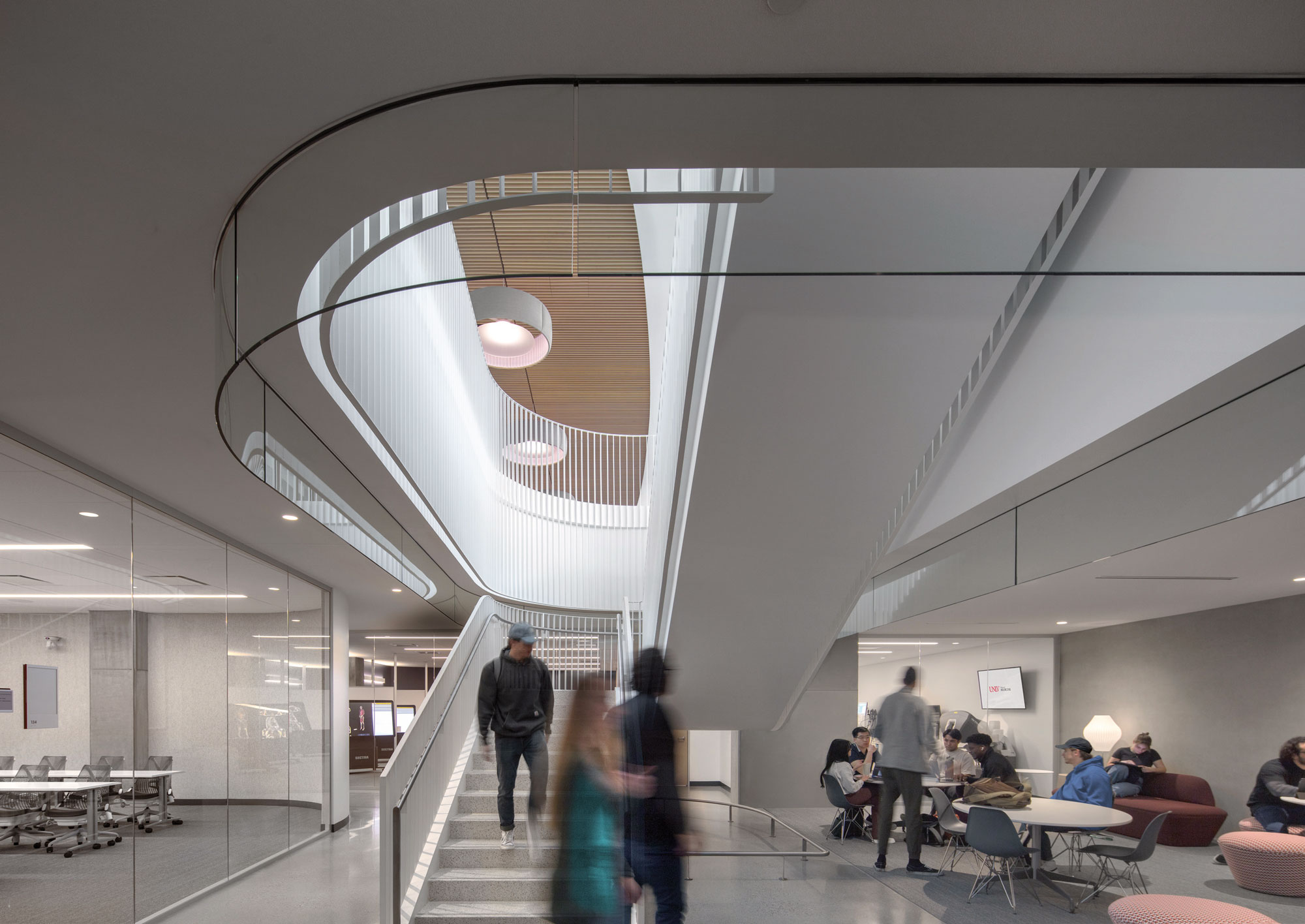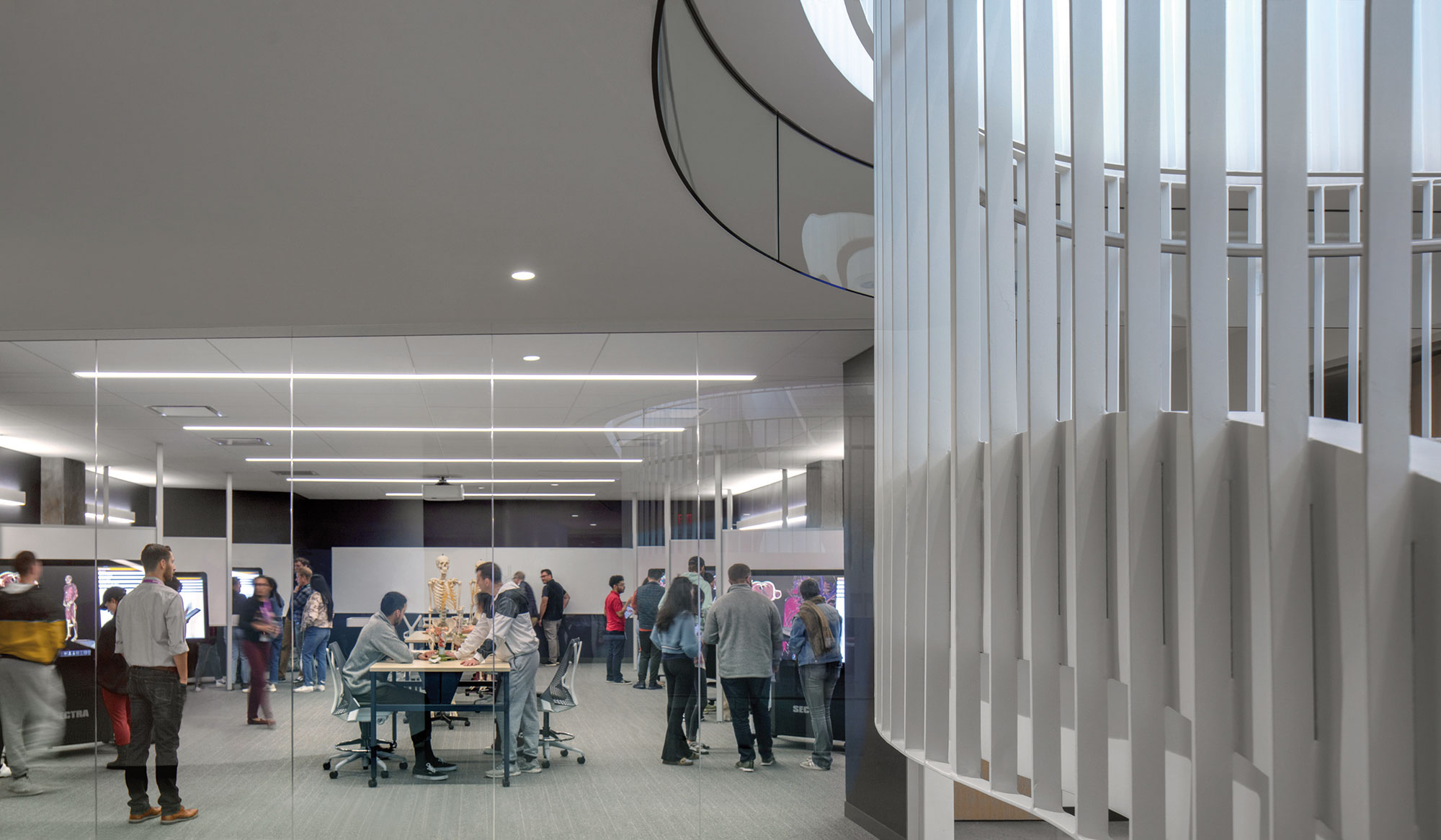 The superfloor includes traditional anatomy along with two virtual anatomy labs where students learn about the human body through 3D visualization and dissection tools. This new technology supplements traditional anatomy classes with an interactive experience that allows students to explore down to the microscopic level.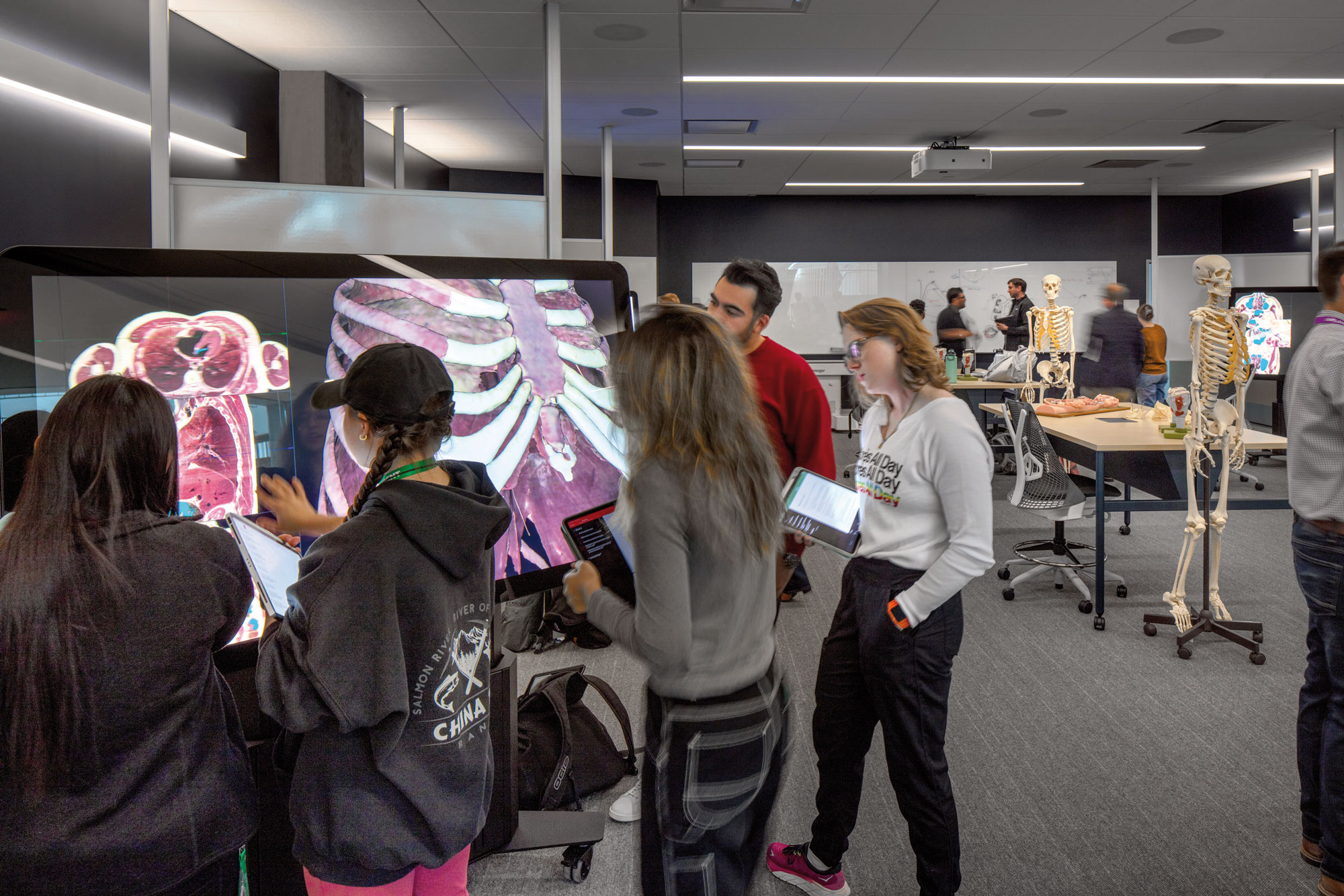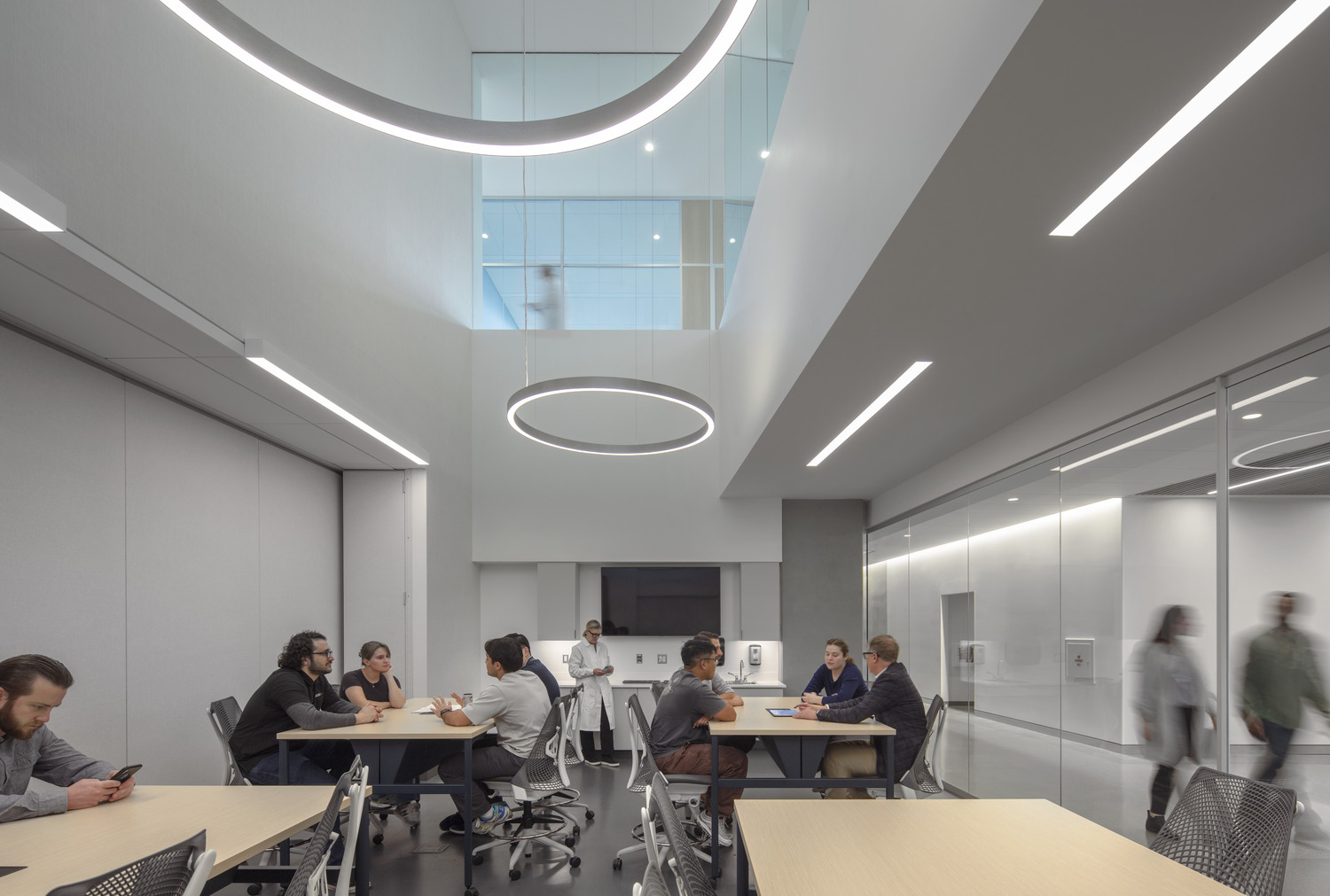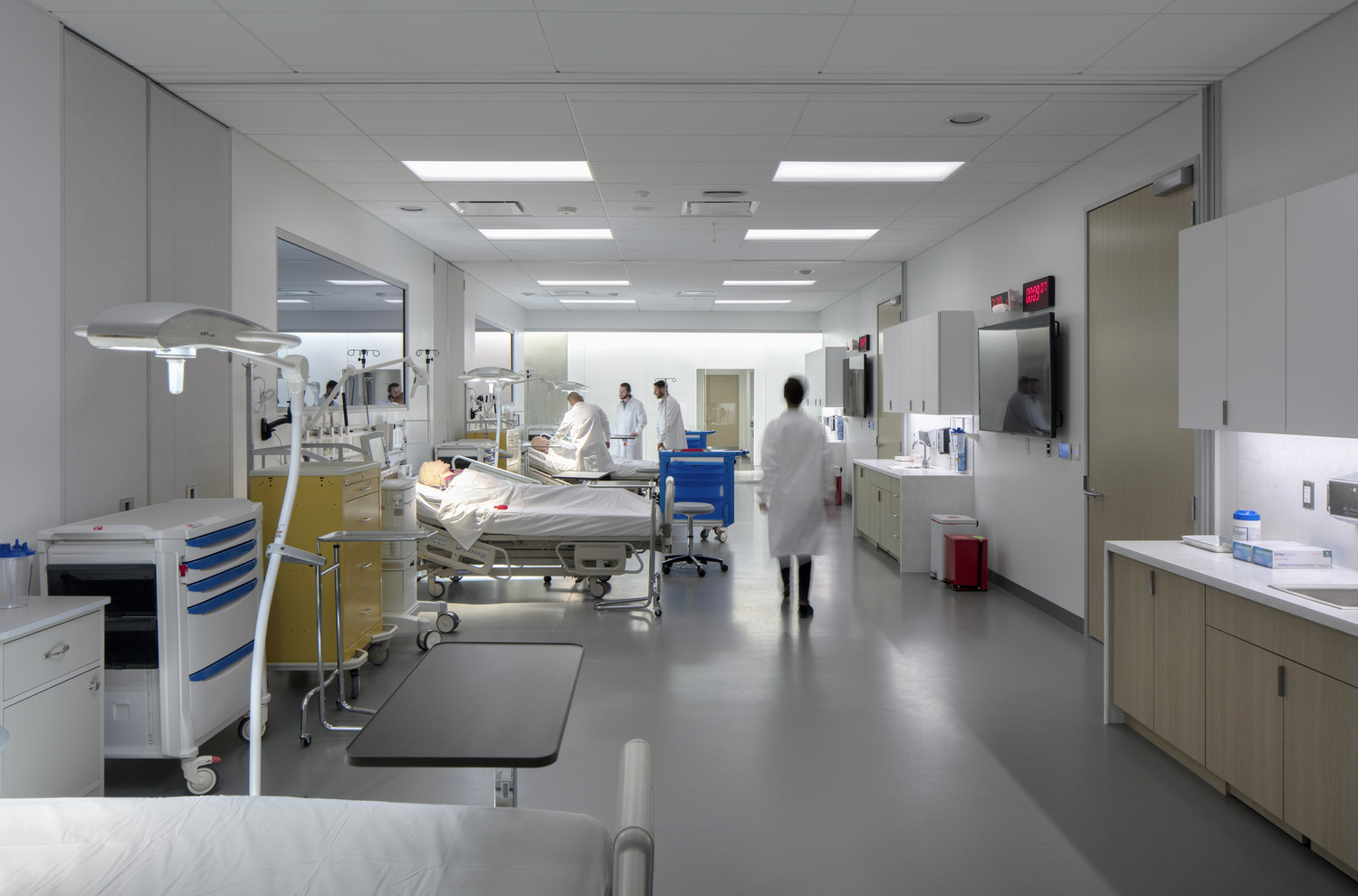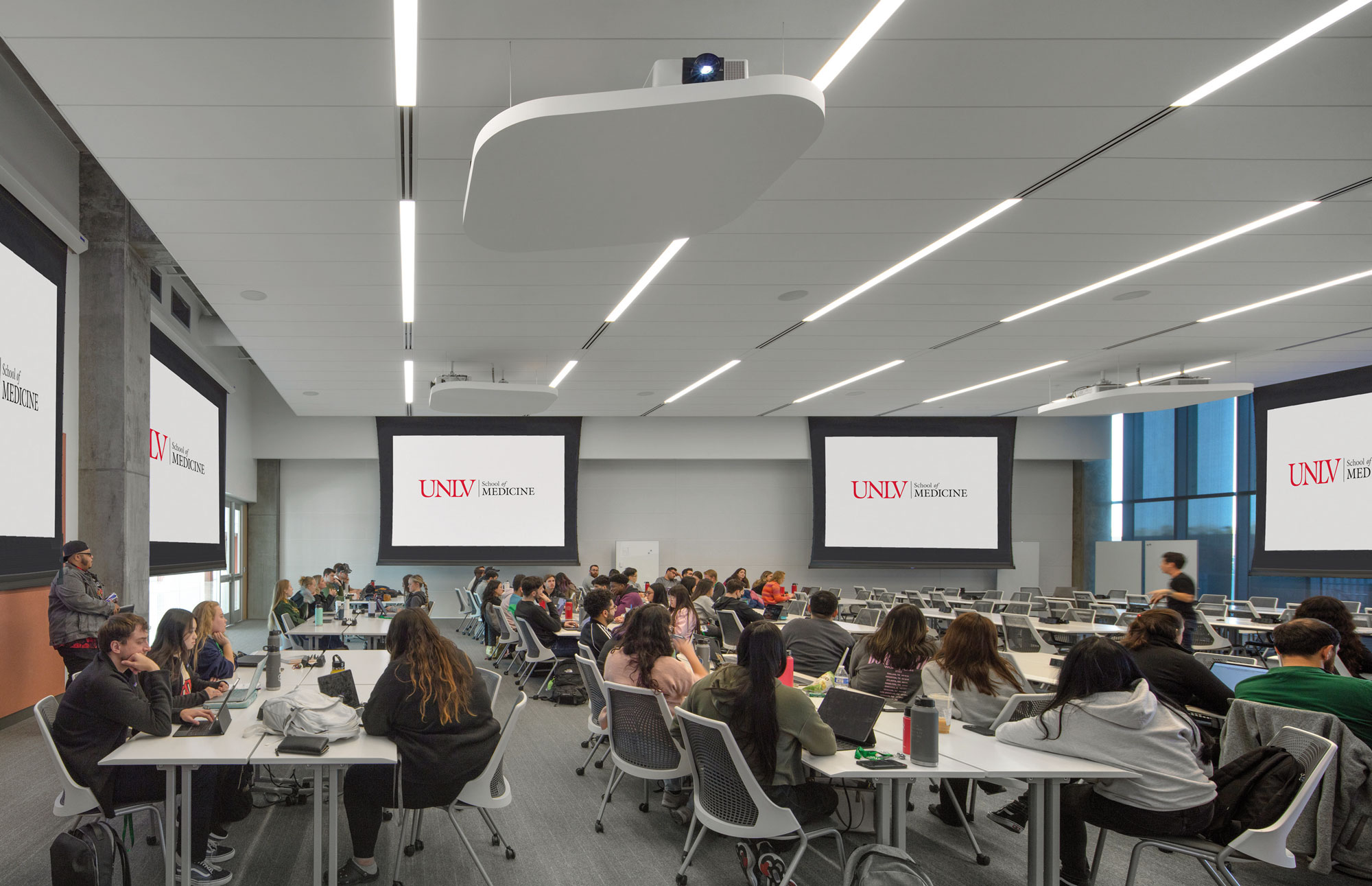 The fifth floor houses the Dean's Suite, administrative offices, meeting rooms, informal collaboration space and classrooms.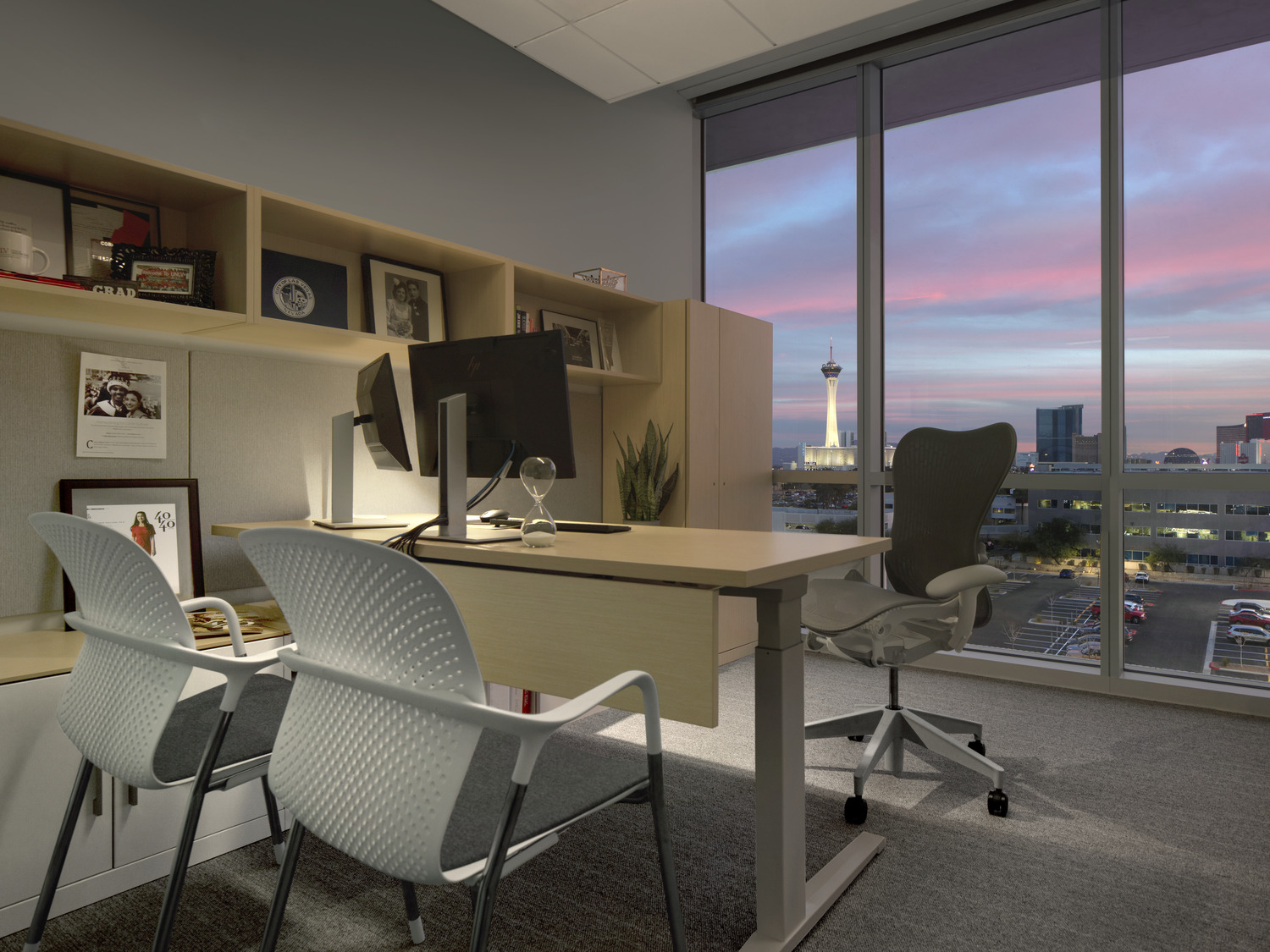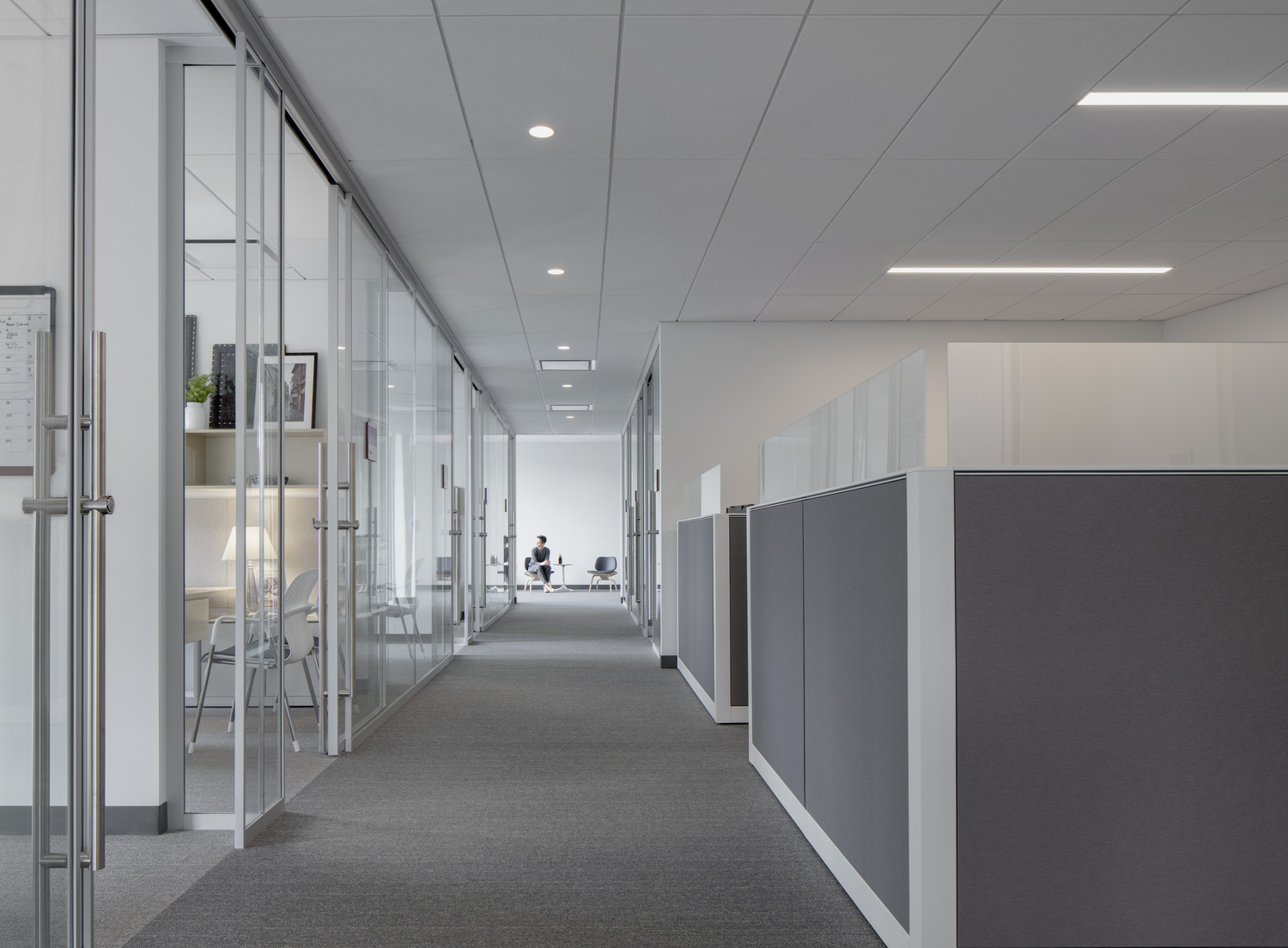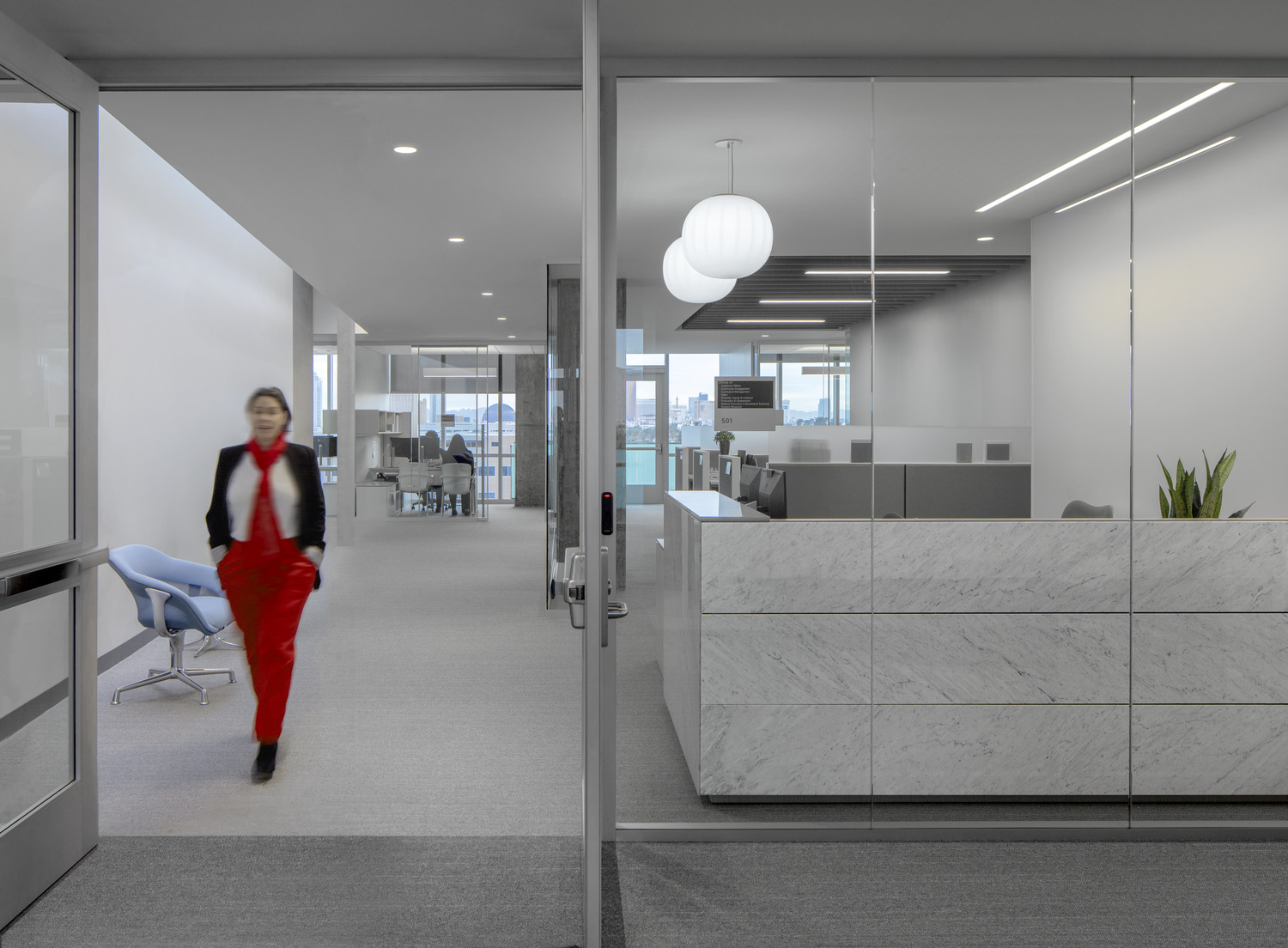 "You know, it's really spectacular. I look at the building and I see the future of health care in Las Vegas."

Dr. Marc Kahn, Dean, UNLV Kirk Kerkorian School of Medicine