CO Architects' competition entry for the 3rd Street parking structure facade addresses the convergence of ecology and civilization in Mission Bay. Inspired by the San Francisco Bay, the facade represents the dynamic characteristics of water and the effect of sun and wind on the surface creating an ever-changing texture.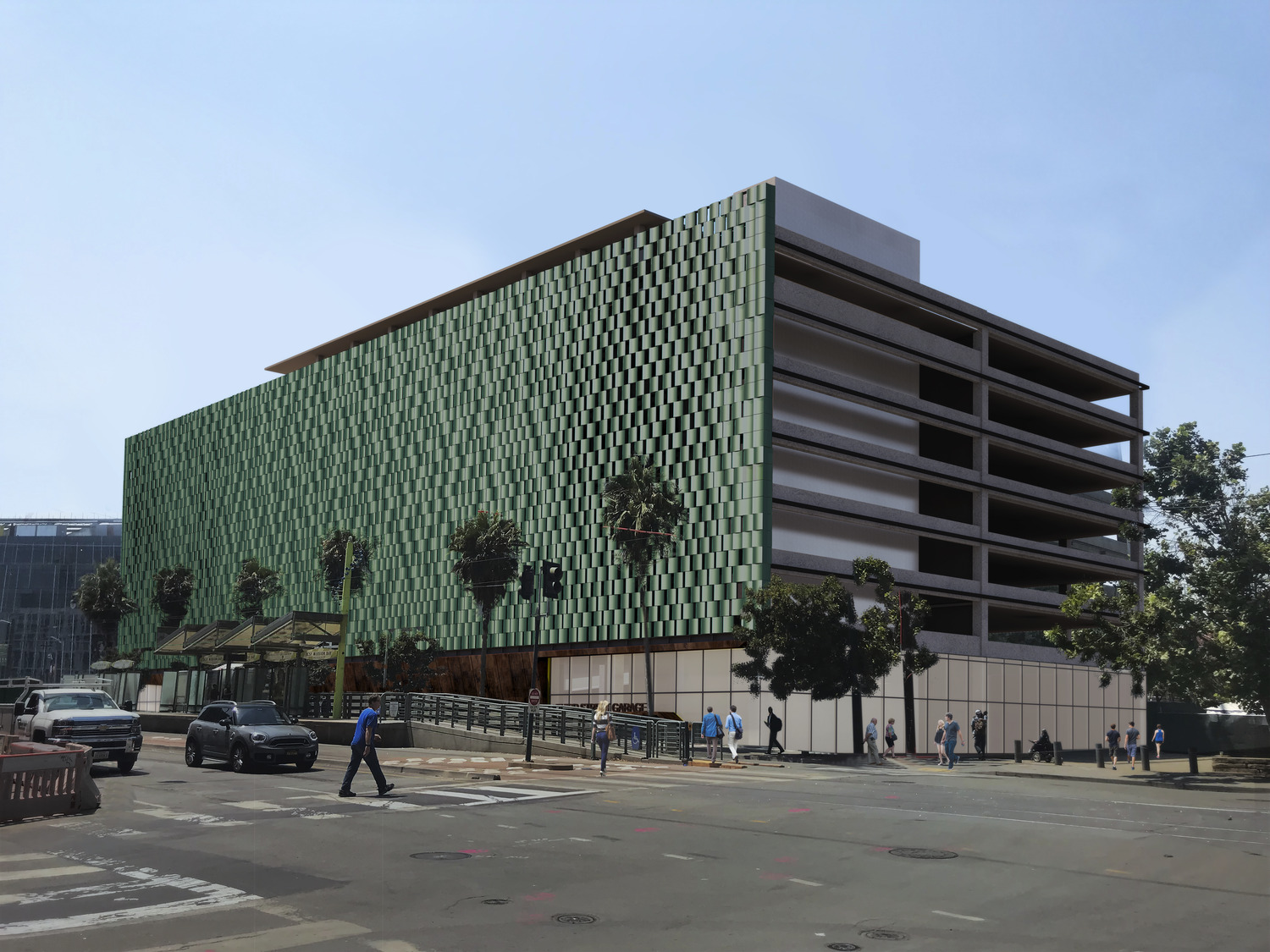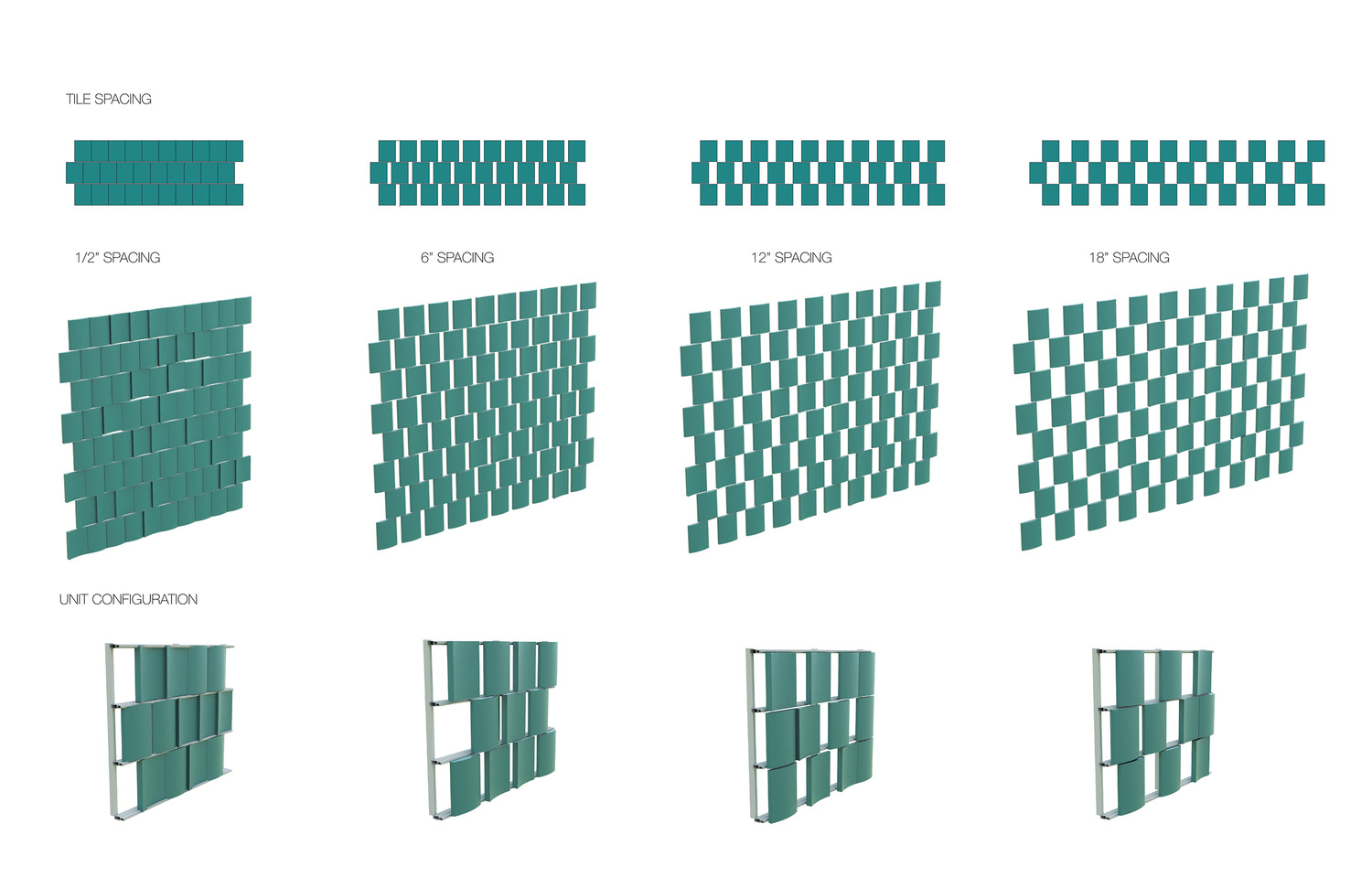 The upper portion of the facade features terra cotta tiles, glazed in rich blue / green hues to subtly reveal surface and color variations with shade, sparkle and reflect. The tile spacing varies in response to functional and contextual influences providing further depth to the façade, while maintaining natural ventilation requirements.
The base references the shoreline, with weathering steel paneling that represents individual ribs forming a ship's "hull."  Inscribed and revealed through backlighting is a pattern of delicate reeds found in the estuaries, the convergence of man and nature.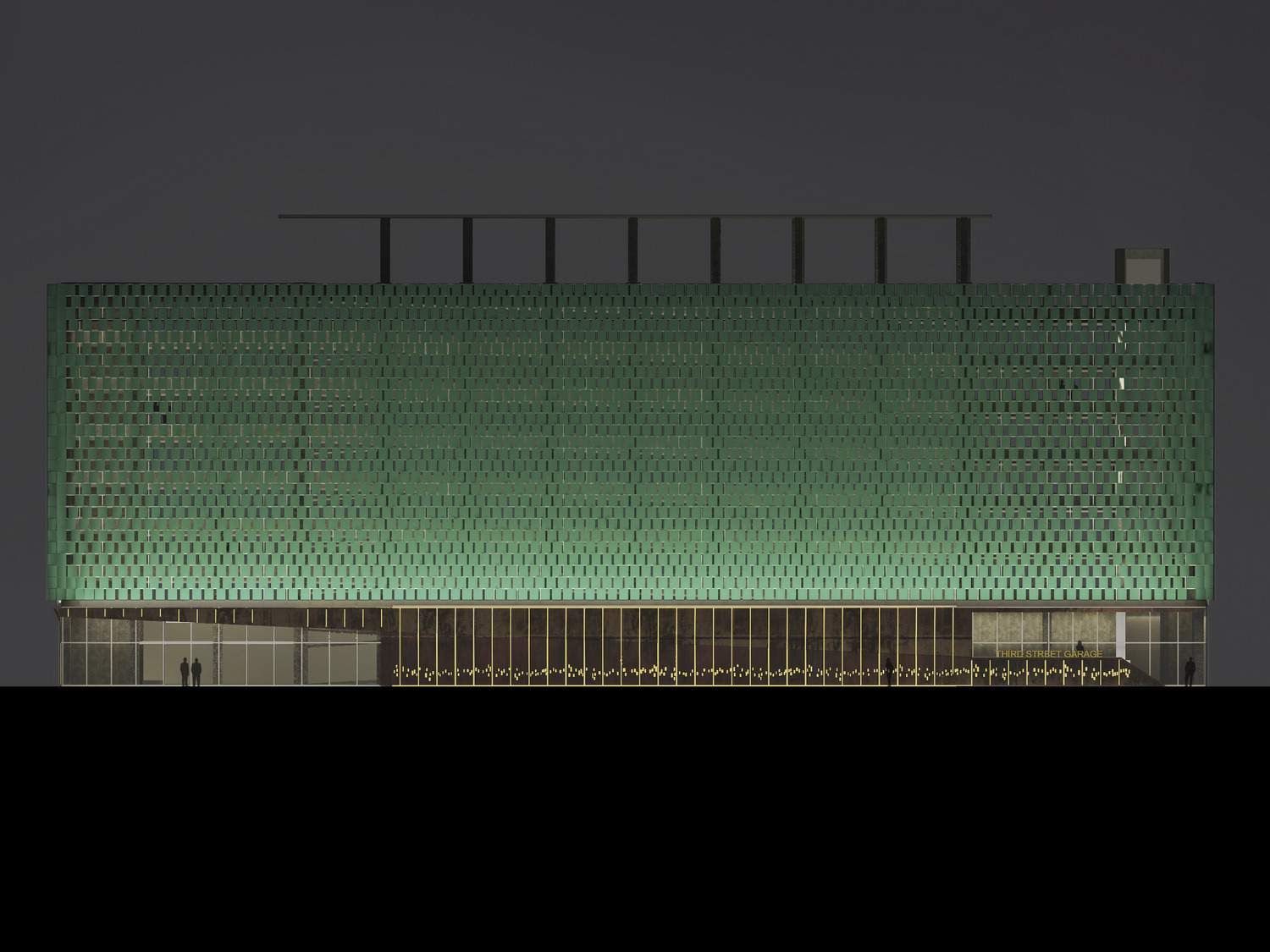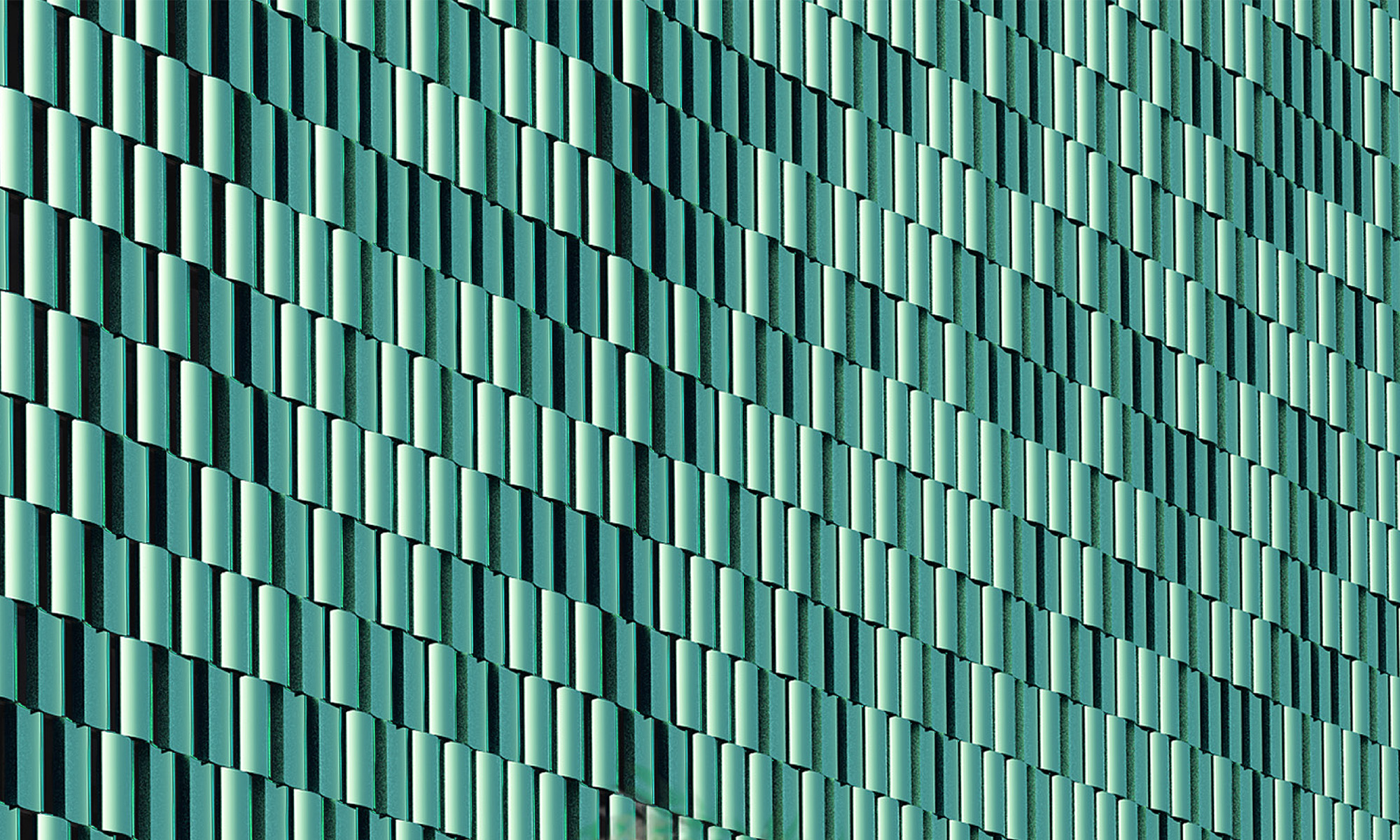 Project Name
Mission Bay 3rd St Garage
Completion Date
Design Competition
Client
University of California, San Francisco
Location
San Francisco, CA