Uniting medical, health, dental, pharmaceutical, and pre-professional health science programs in a two-building complex, this iconic building establishes an identity for a new collaborative among three universities and serves as a gateway and beacon to an emerging life-sciences campus.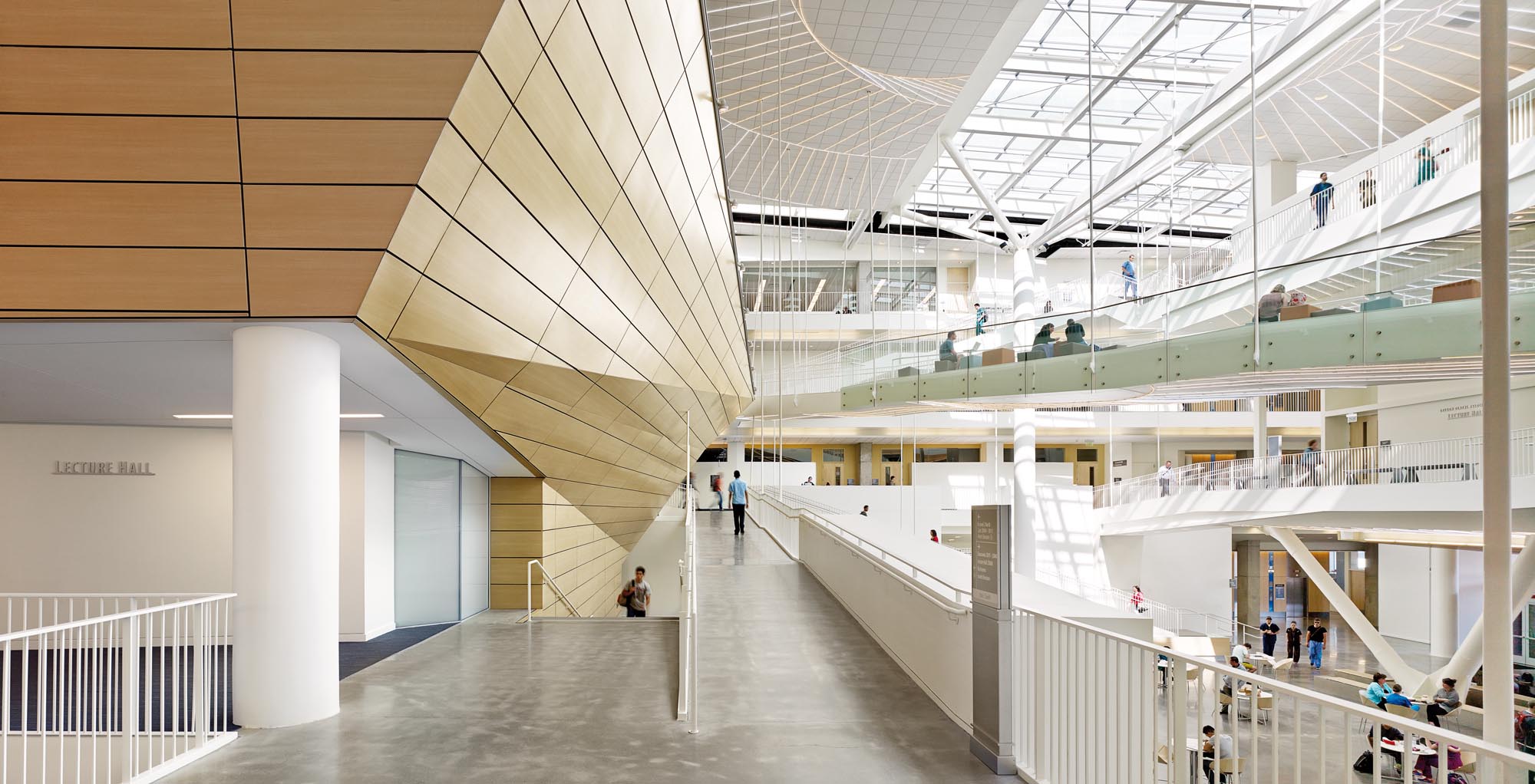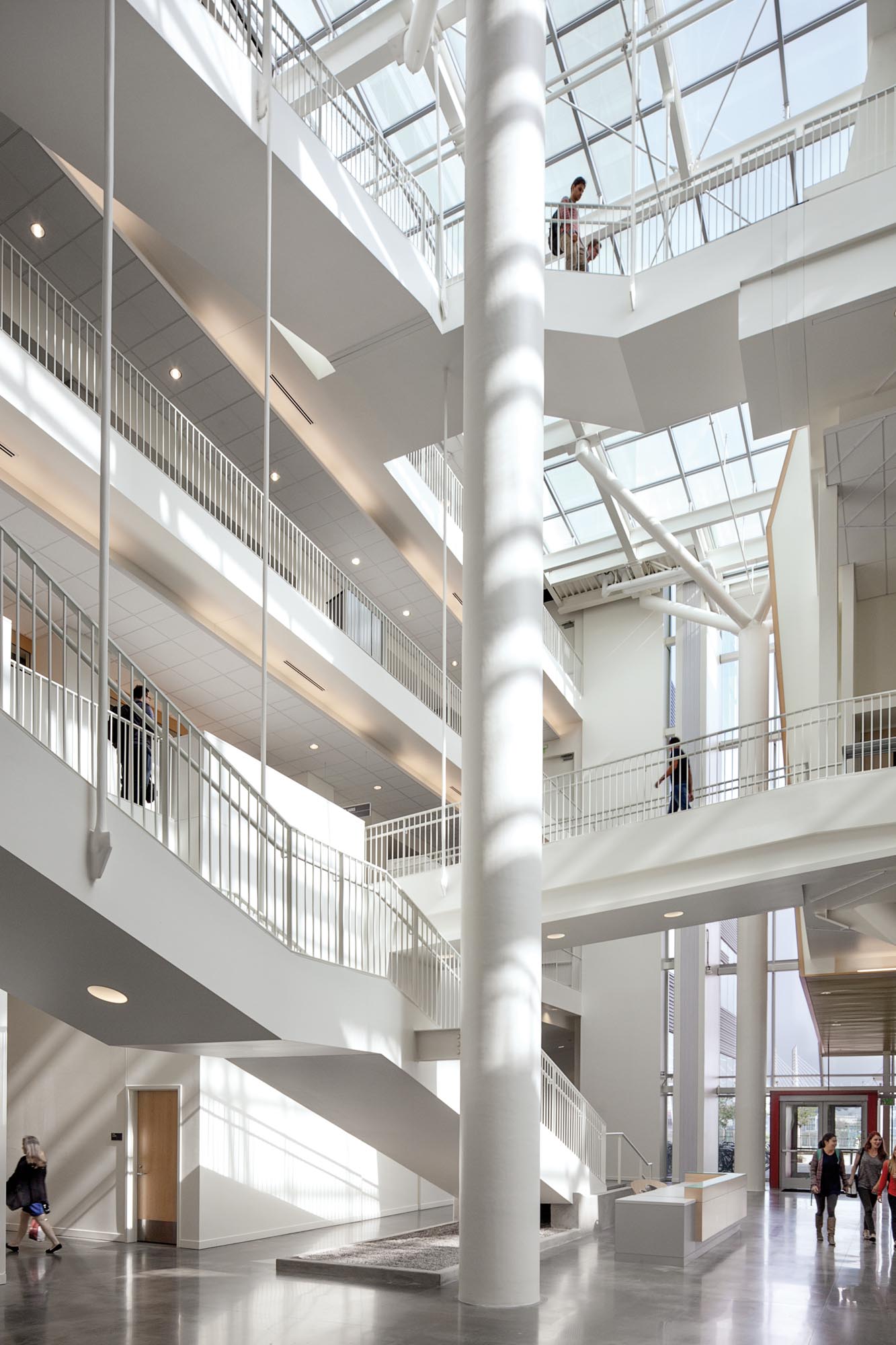 Spanning a city block, the 650,000-sf, two-building complex is linked by a communal atrium space that provides dynamic connections between program elements. This atrium contains major building components, including lecture rooms of different scales, learning studios, a learning resource center, student lounges and cafes.
A gently sloping, three-dimensional ramp connects the lower floors and transverses the atrium, touching all of the major components floating in the atrium and offering numerous seating opportunities to encourage interaction, collaboration and discovery. CO Architects: Programming & Design Architect; SERA Architects: Executive Architect.
"Knit into the urban fabric, it creates a "place", and heart of campus, vibrant, active and open to the community … the LEED Platinum building is a steward of the environment, reviving a once-active contaminated brownfield into a beacon of modern healthcare education." 

Brian Newman. Senior Associate Vice Chancellor, UCSF Real Estate & Vice President, UCSF Health 
Former Vice President, Campus Development, Oregon Health & Science University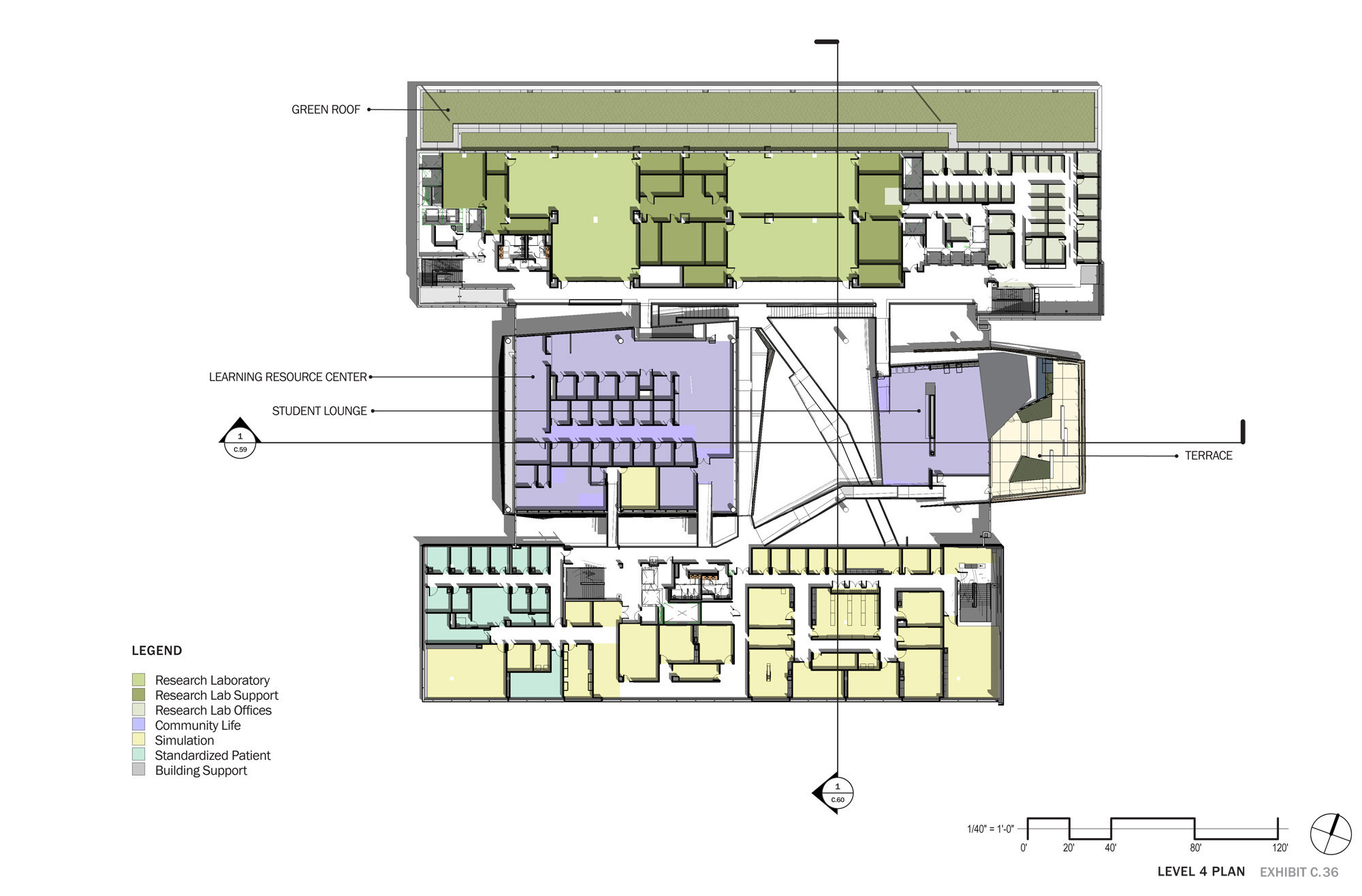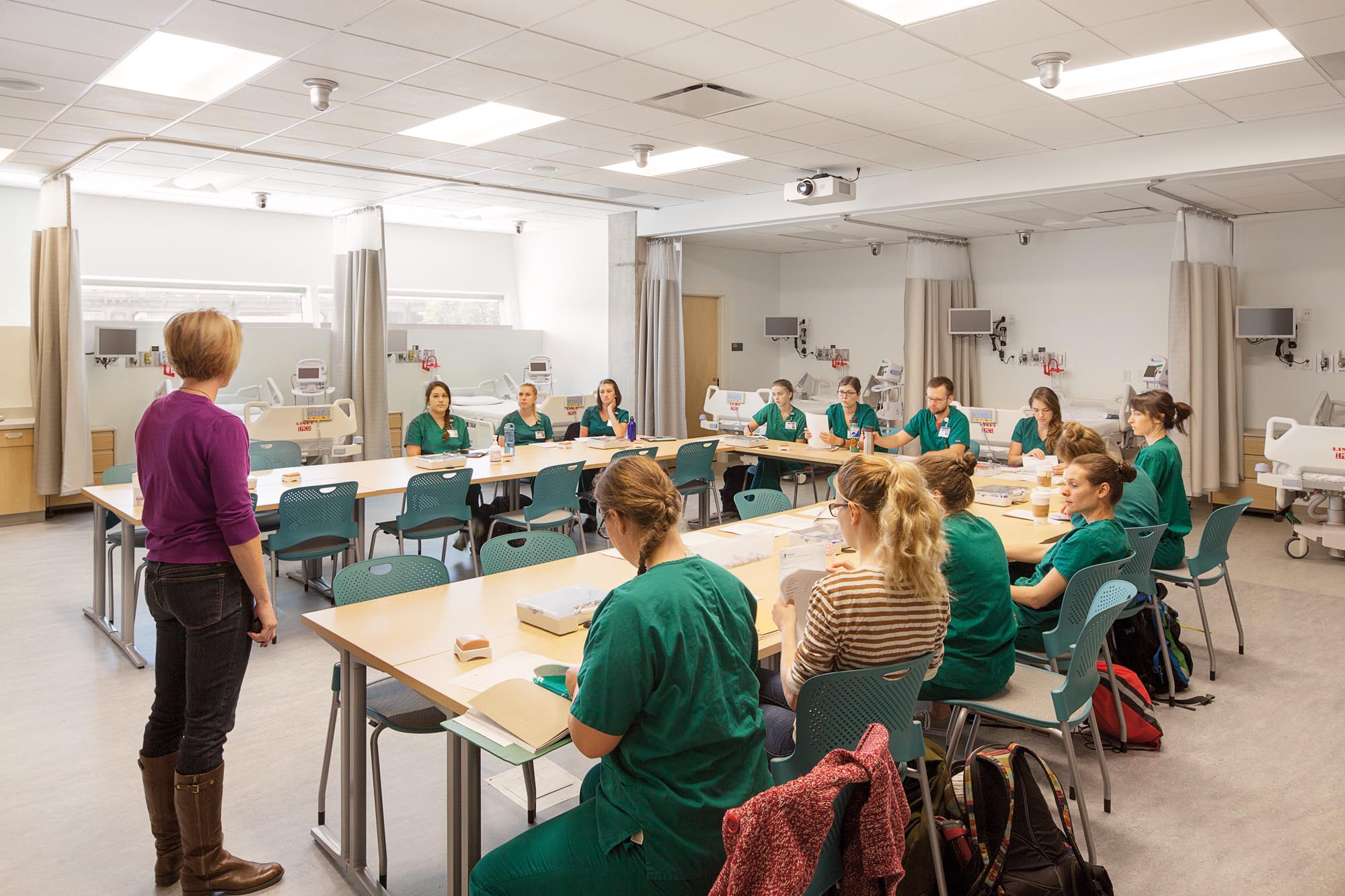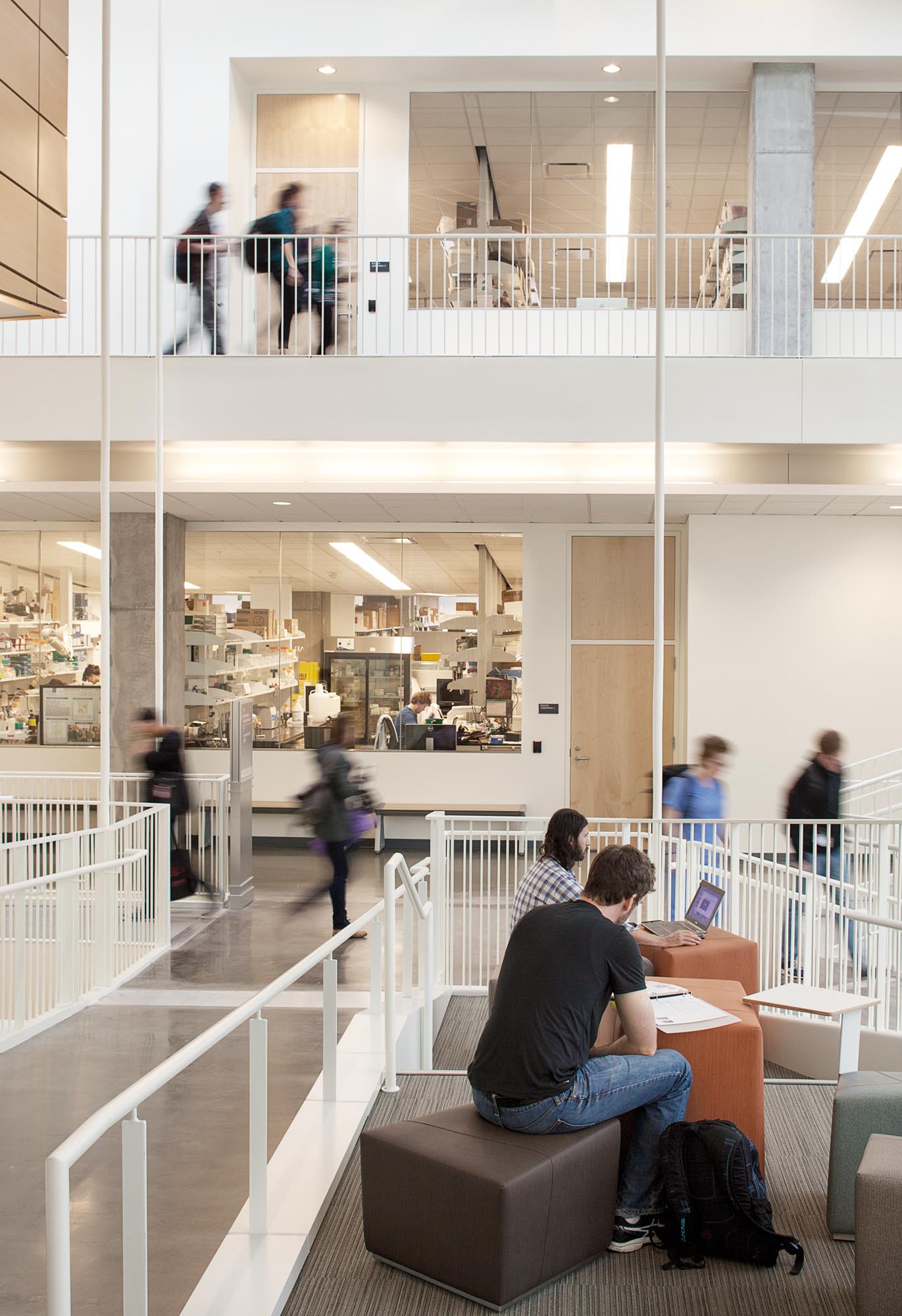 Project Name
Oregon Health & Science University Medical Education Building
Client
Oregon University System
Oregon Health & Science University
Portland State University
Services
Programming
Design
Interior Design
Awards
ENR Northwest, 2015 Best Project of the Year
The Chicago Athenaeum: Museum of Architecture & Design, 2015 American Architecture Award
AIA COTE (Committee on the Environment), 2015 Top 10 Award,
SCUP/AIA-CAE (Committee on Architecture for Education), 2015 Merit Award, Excellence in Architecture