The design of the Koman Family Outpatient Pavilion at UC San Diego maximizes flexibility of space, improves efficiency and clinical collaboration, and enhances the quality of the patient and caregiver experience. The pavilion houses complex program of six specialty clinical centers with related services. Located at the core of the clinic modules, light-filled collaborative work zones created by three-story atria / light wells bisecting the building wings.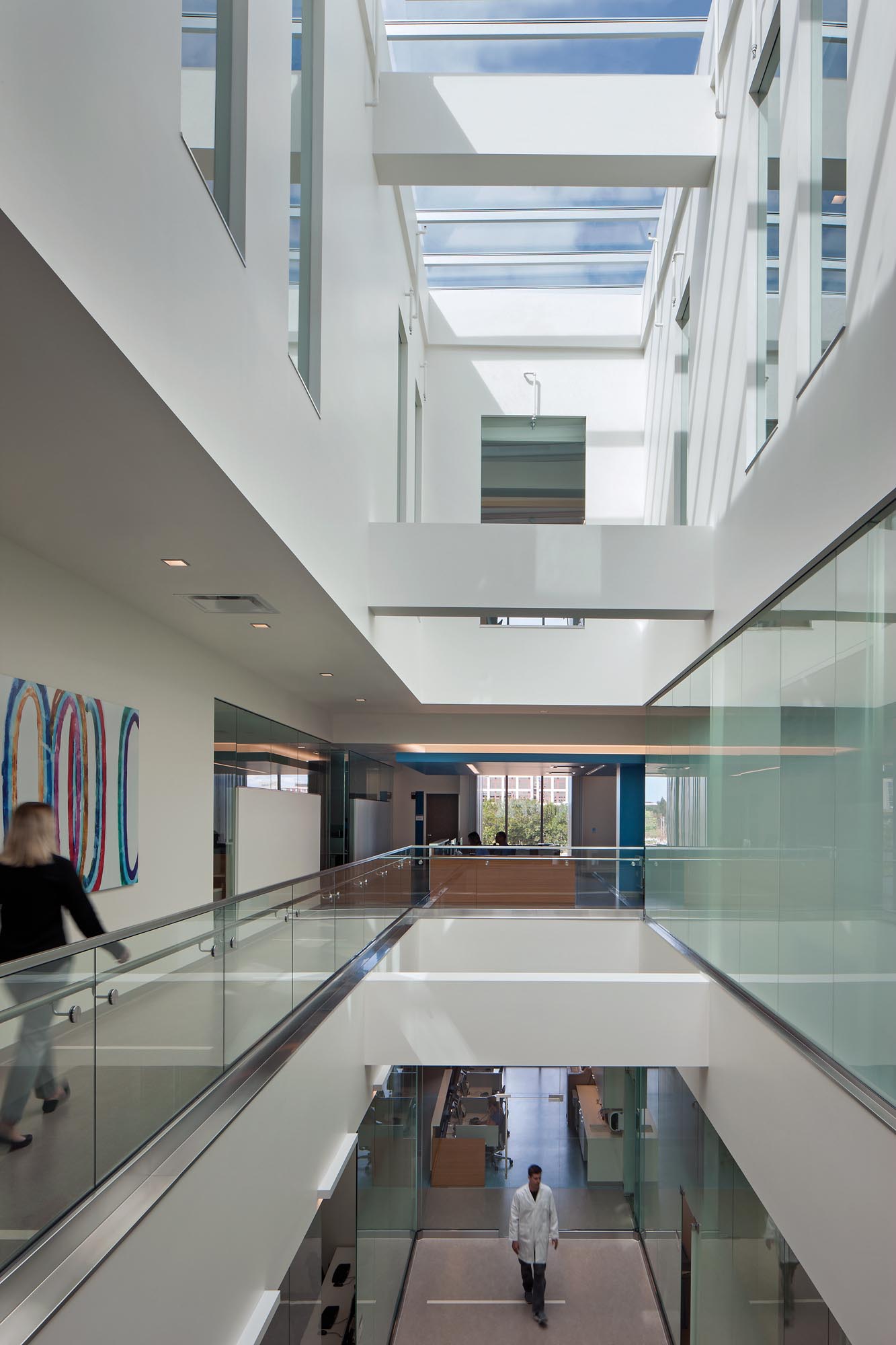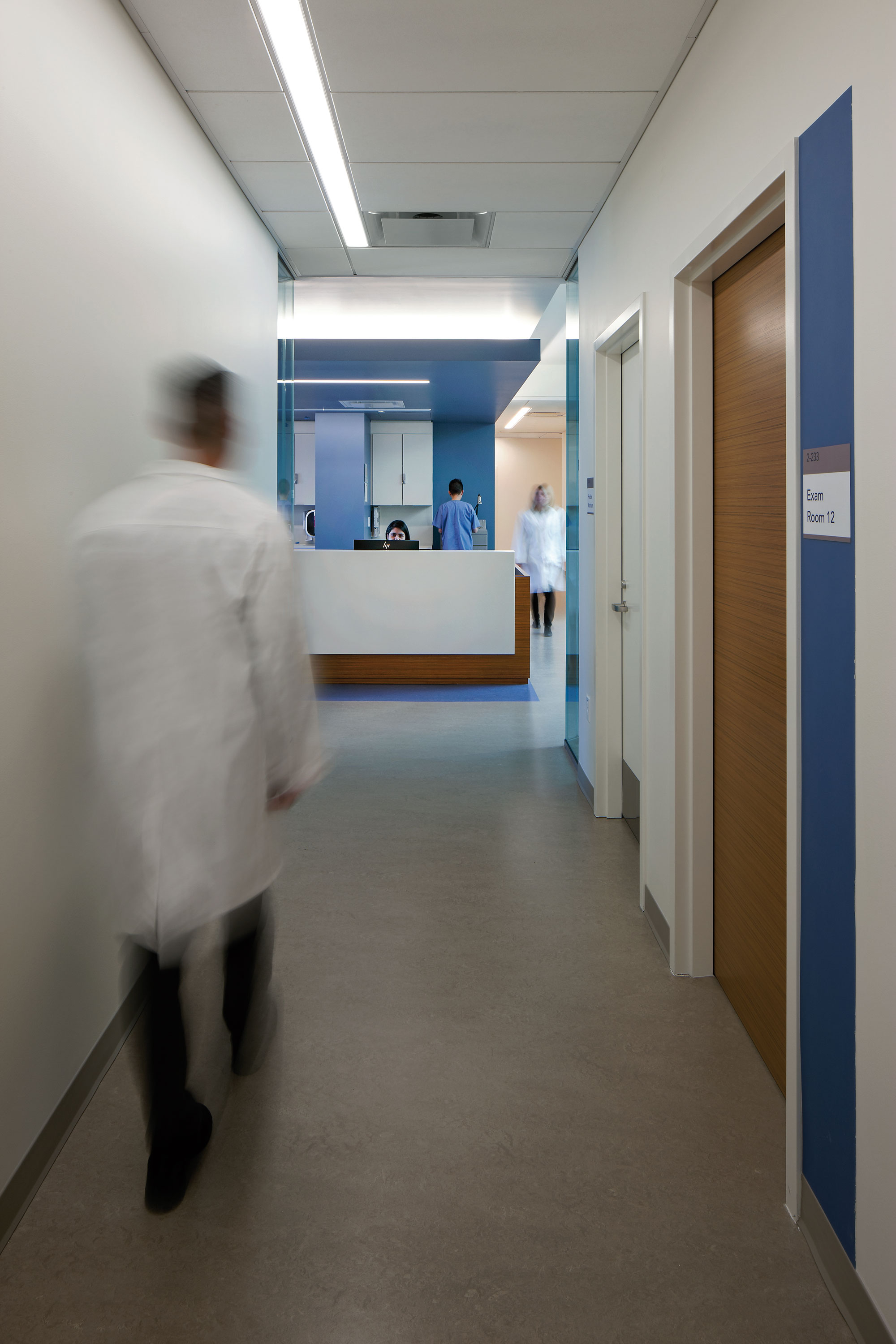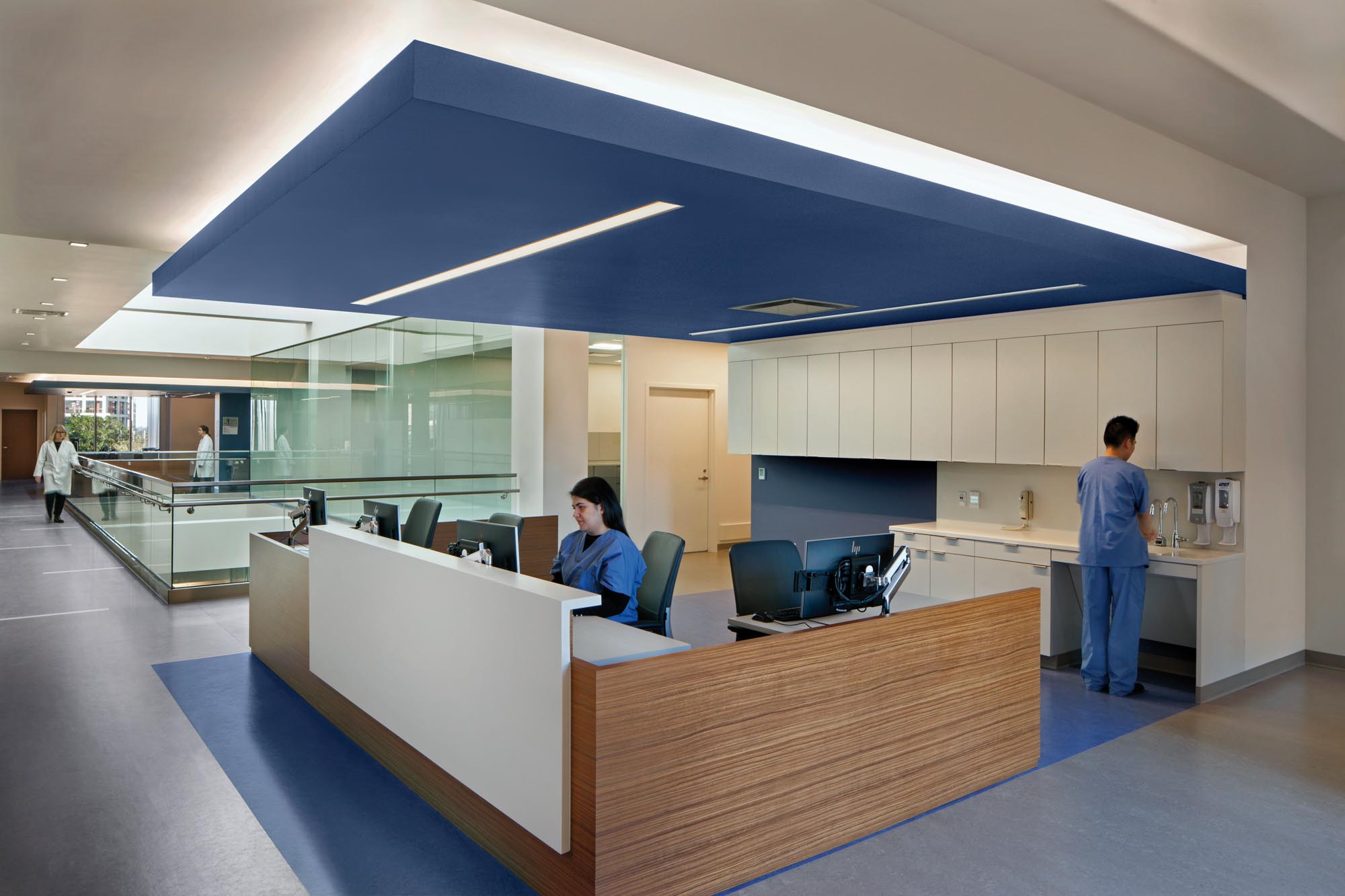 Interior colors and finishes evoke the coastal surroundings and create a calming environment, while providing distinction amongst the clinics and aiding in wayfinding. Vibrant colors indicative of a sunrise identify the specialty centers, with greens and blues on the lower floors transitioning to vibrant warm tones on the upper levels.
Glass facades provide daylight and views of the active courtyard to the north and the serene natural canyon preserve to the south. It is LEED Gold certified.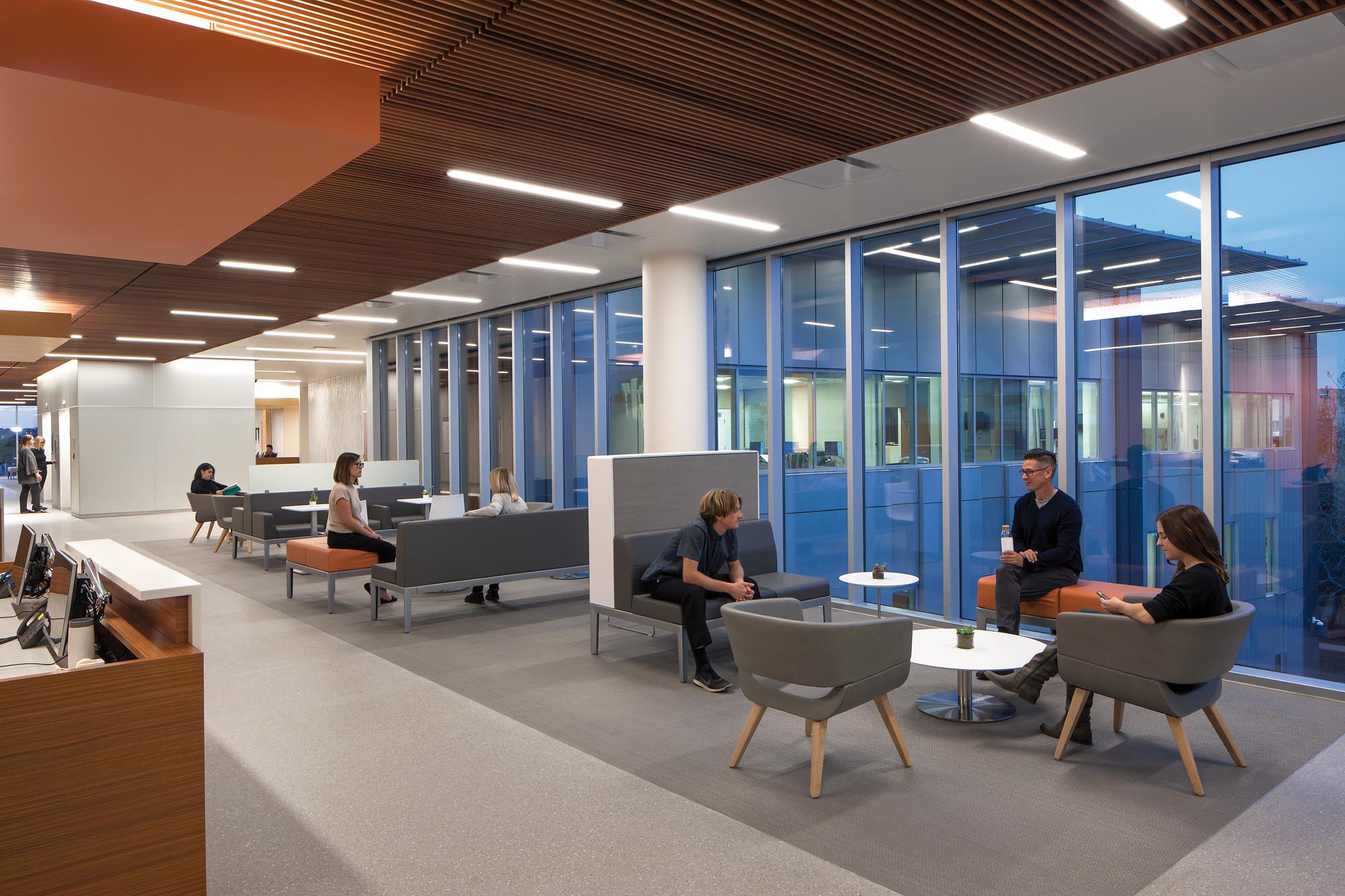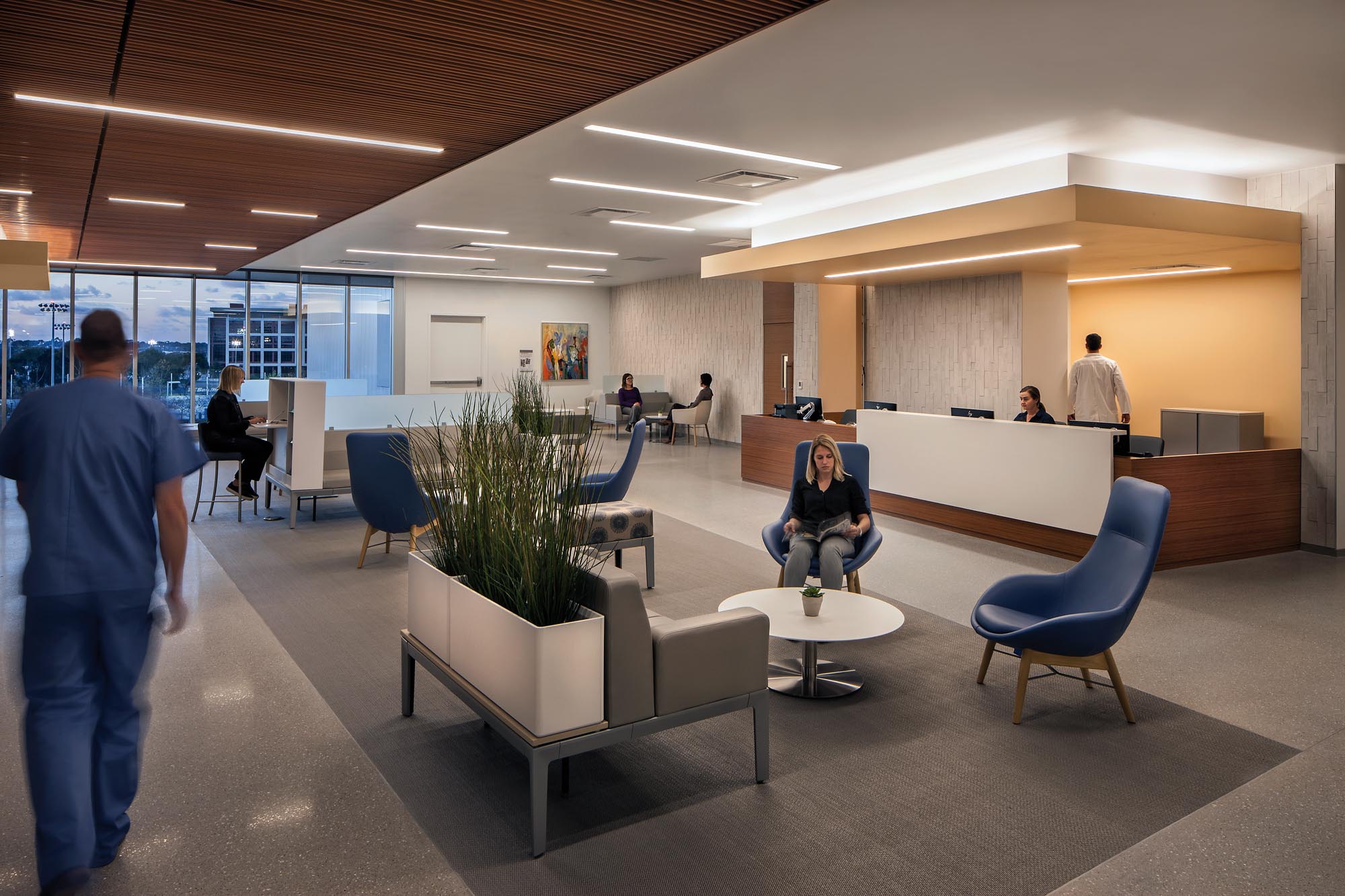 Project Name
Koman Family Outpatient Pavilion
Client
UC San Diego Health
Services
Master Planning
Programming
Medical Planning
Architecture
Interior Design
"The Koman Family Outpatient Pavilion allows us to offer a comfortable and convenient experience for patients who need same-day care. The pavilion also allows us to welcome more patients from across the region into UC San Diego Health, patients who require the unique care and capabilities of academic specialists."

Patty Maysent, CEO, UC San Diego Health