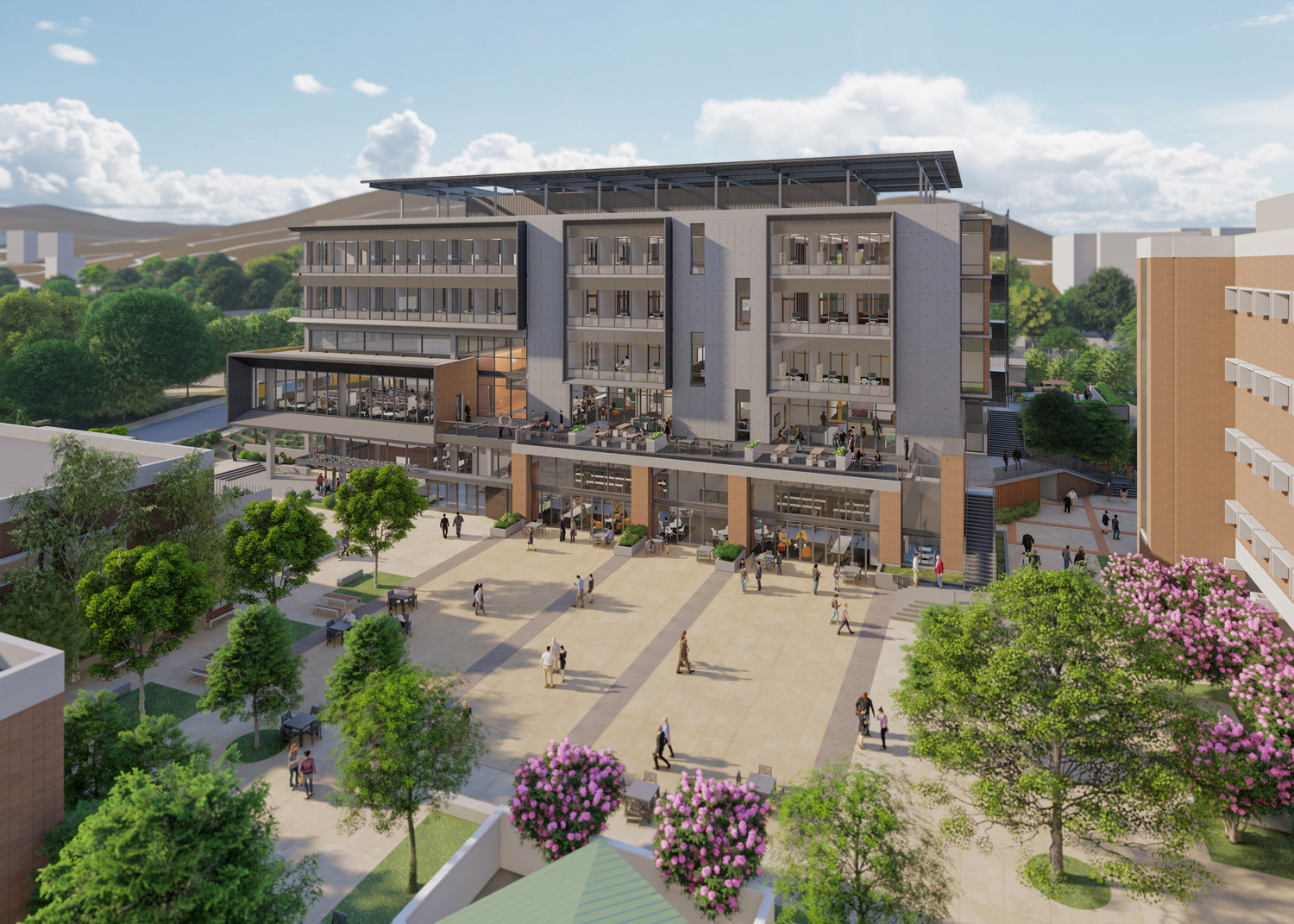 The School of Medicine Education Building II (SOM EDII) creates a new home for UC Riverside's School of Medicine by incorporating a wide range of learning environments, departmental offices for faculty and staff, and student support and social spaces. To maximize SOM EDII's lifespan, CO designed a flexible and adaptable five-story building that will be responsive to future growth.
The program spaces are arranged by activity level, with the classroom and student-centric spaces on the lower two floors and the administrative spaces situated on the upper levels. Designed to draw in students, faculty and the broader local community, the building welcomes in users and visitors alike, and places medical education on display.
Outdoor seating, terraces, and landscaping blur the boundaries between the indoors and outdoors, encouraging both respite and collaboration. The siting of the building creates a new School of Medicine Precinct that knits together adjacent buildings to form a large plaza for events.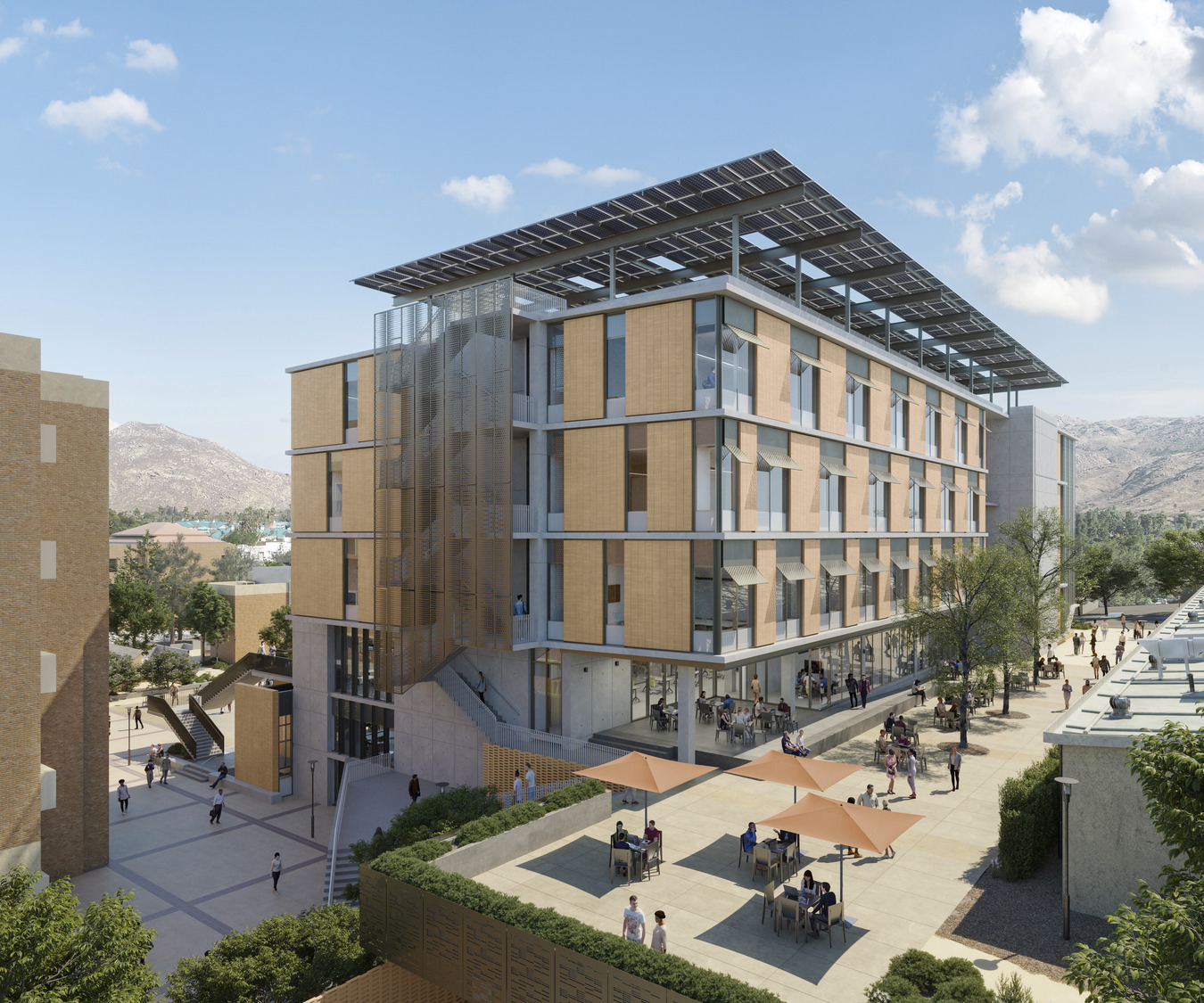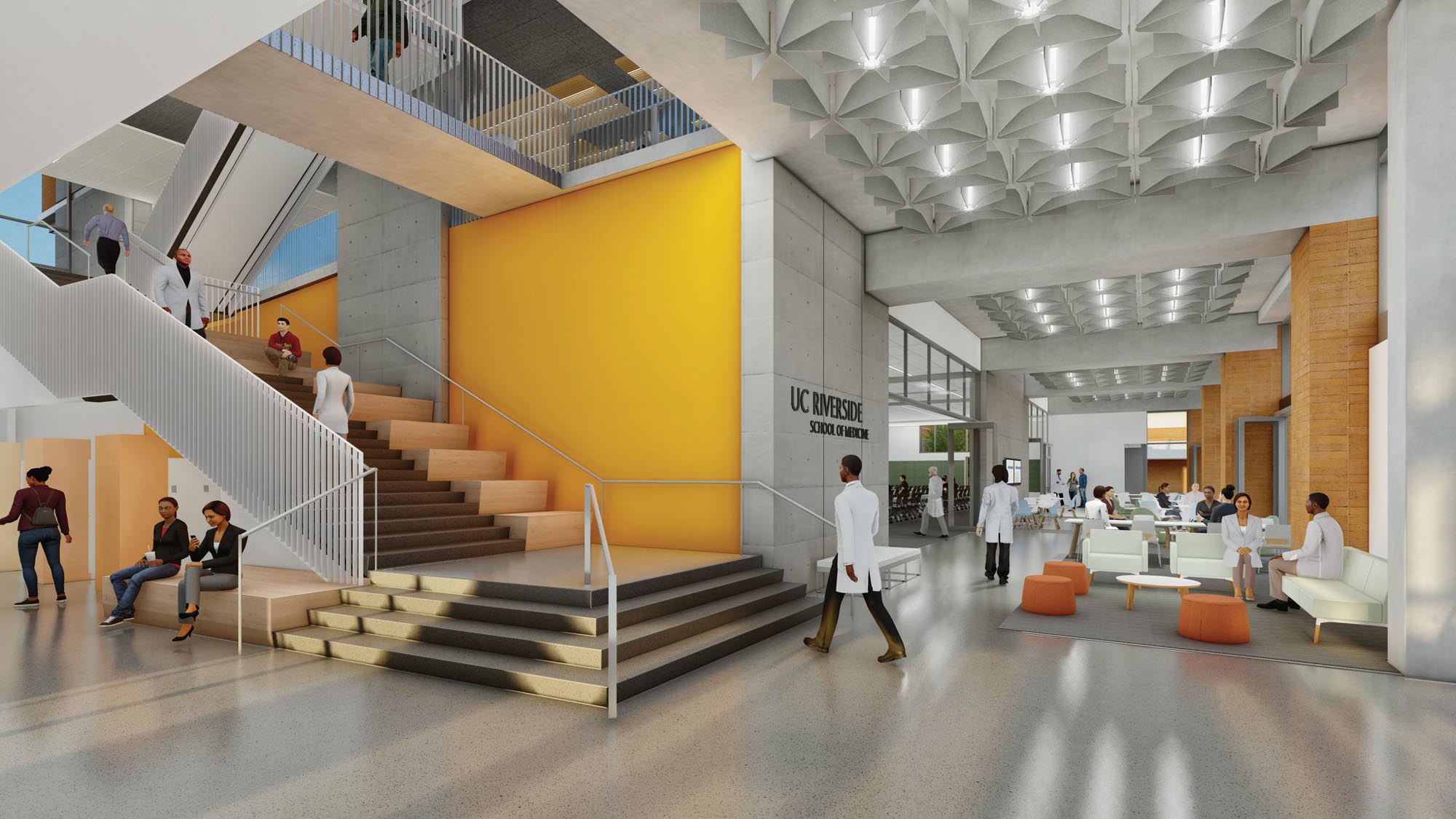 Project Name
School of Medicine Education Building II
Services
Architecture
Interior Design