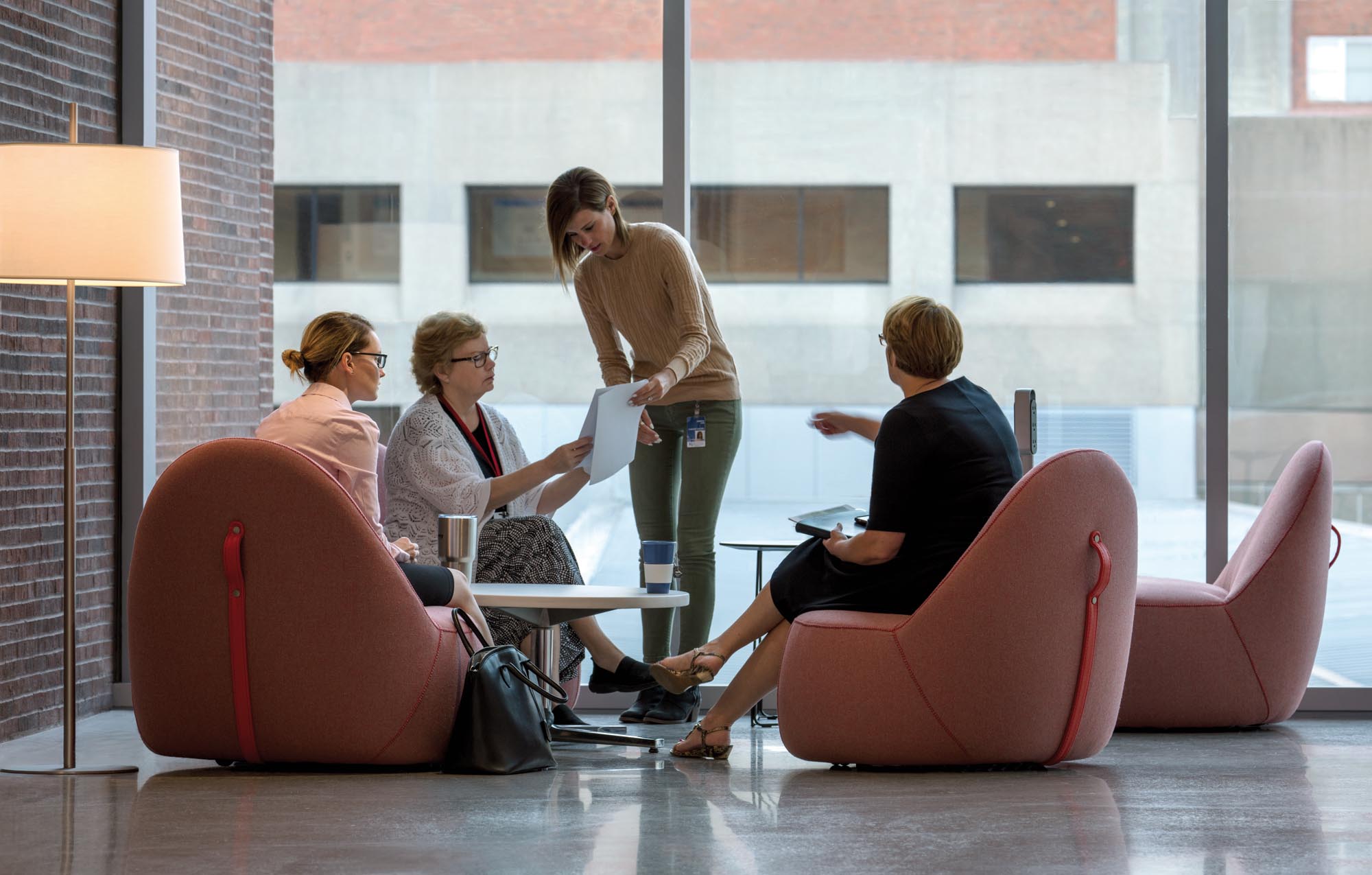 Serving the students and faculty of three distinct professional schools, the Health Education Building delivers innovative solutions for a contemporary interprofessional facility addressing an evolving curricula and growing enrollment.
The HEB provides exciting new space types that give students the opportunity to learn, train and practice together in settings resembling real-world environments.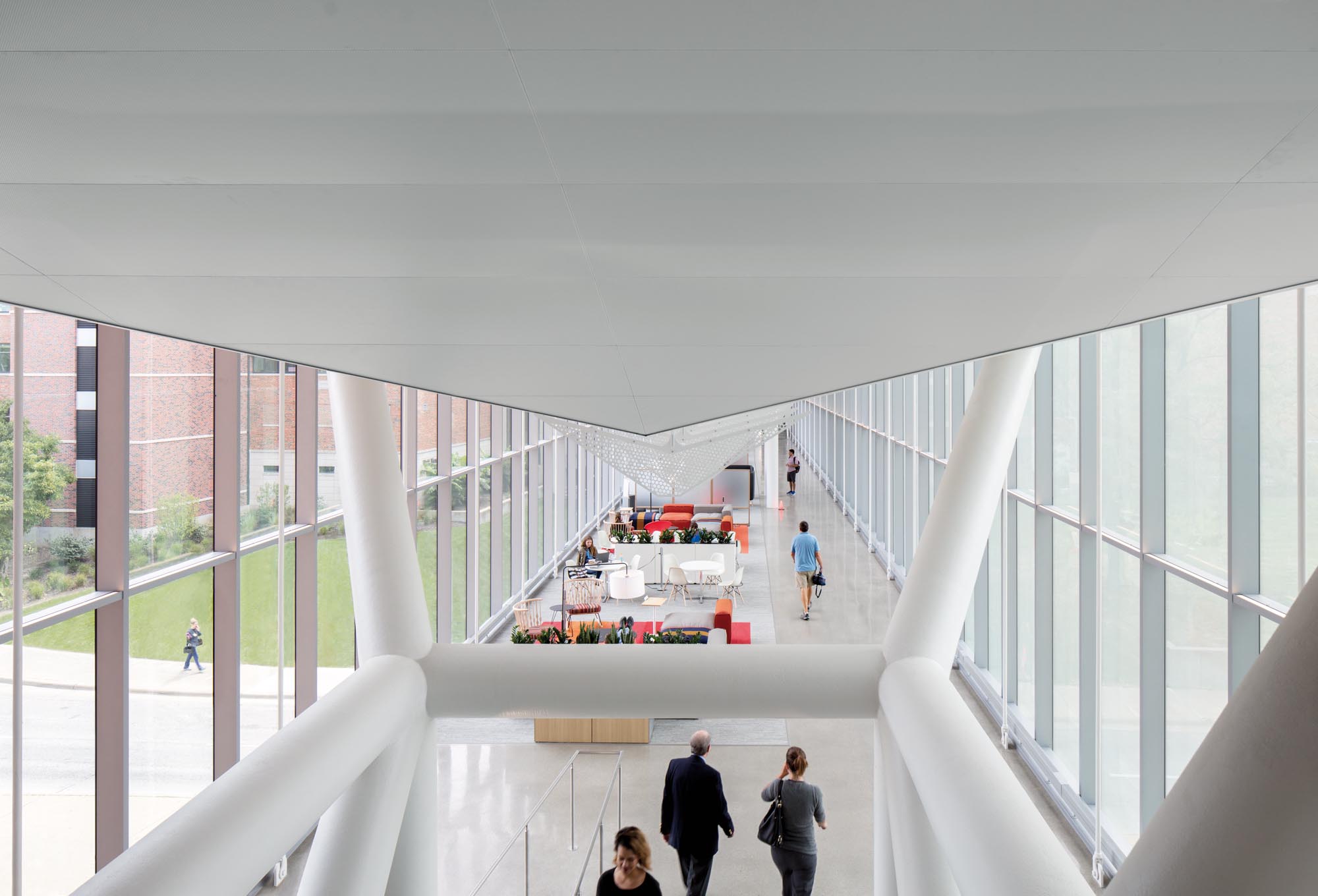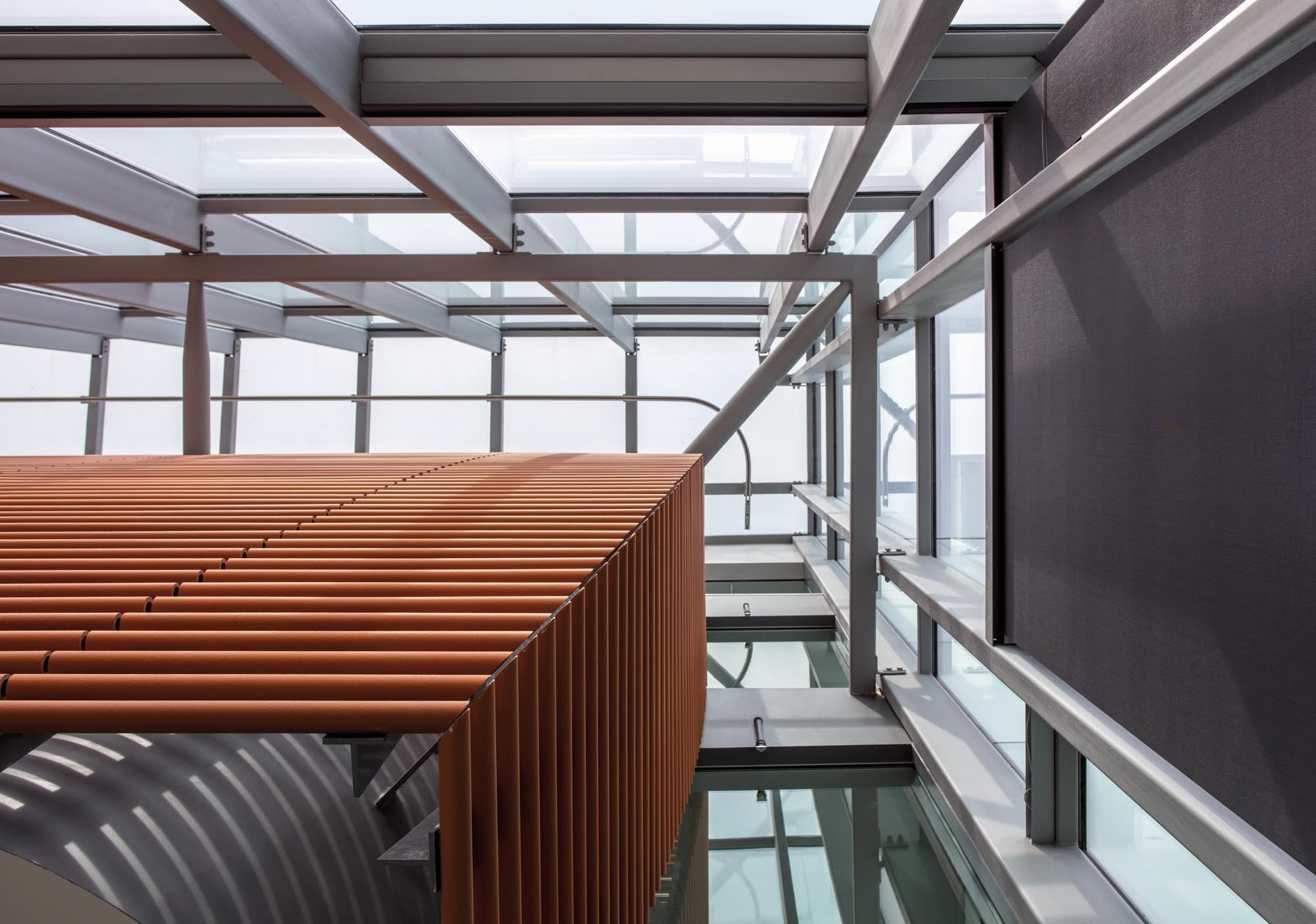 The space program consists of learning studios, clinical skills and simulation suites, part-task laboratories, flexible classrooms, student lounges, and study rooms. A variety of study environments and community life spaces support learning opportunities outside of the classroom.
The HEB links to neighboring precinct buildings via a 250-foot-long enclosed pedestrian bridge containing an additional 6,000 square feet of student life space. HEB further engages its community with event space and street-front retail that invite people to meet in, and move through, this vibrant civic community. CO Architects: Design Architect; Helix: Executive Architect.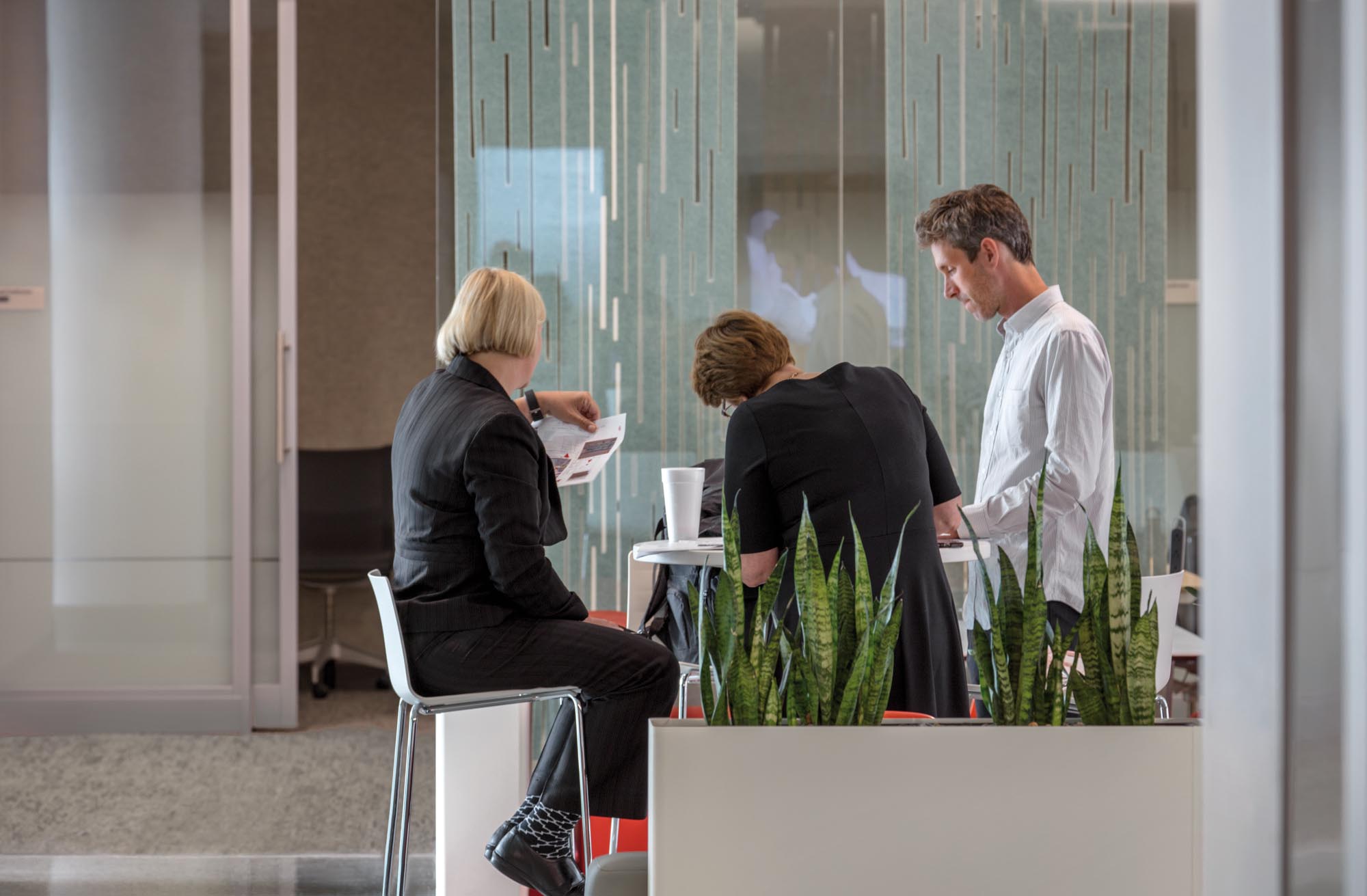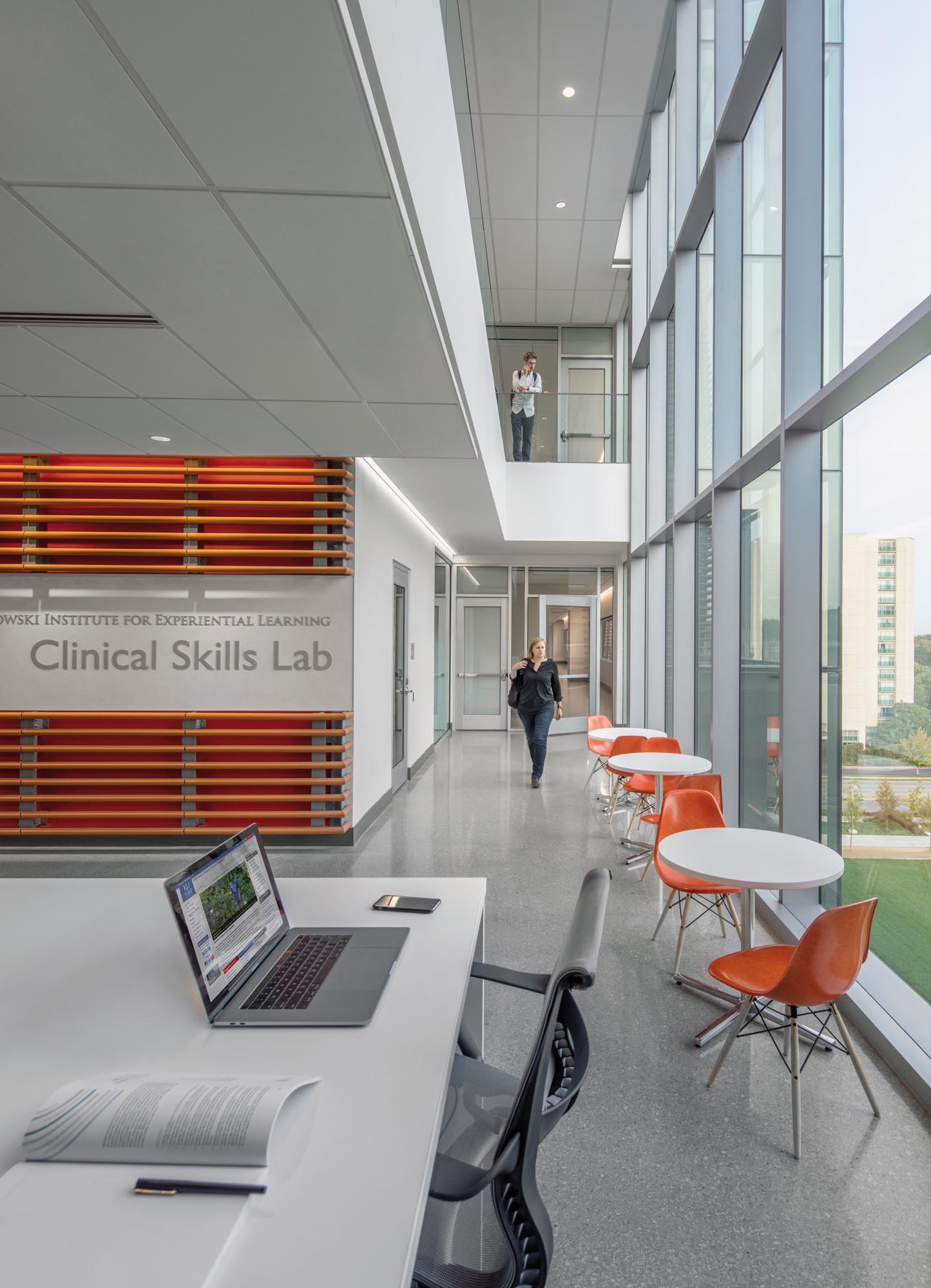 Project Name
Health Education Building
Client
University of Kansas Medical Center
Services
Programming
Simulation Planning
Architecture
Interior Design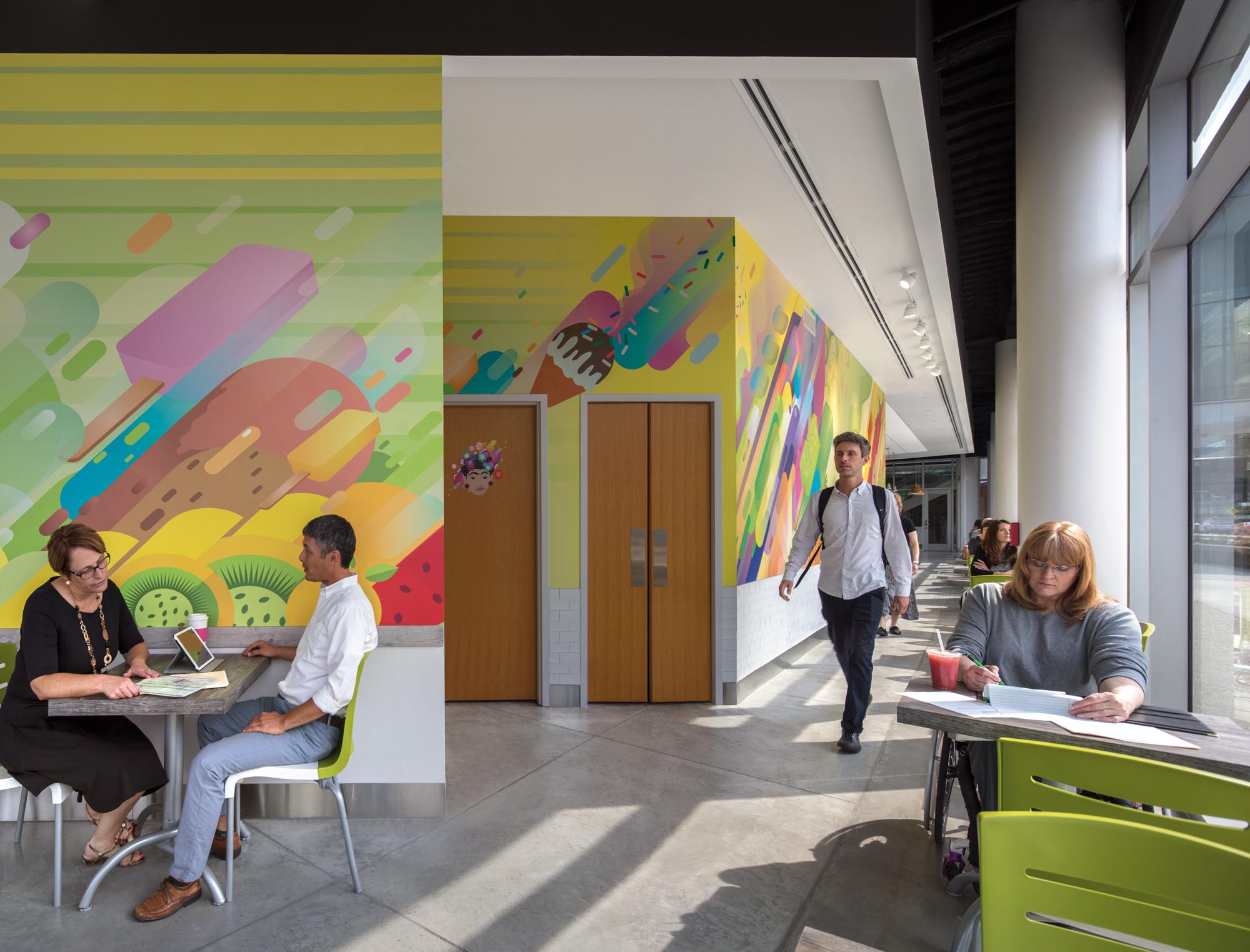 " … the poster child for the future of health-care education."

Architectural Record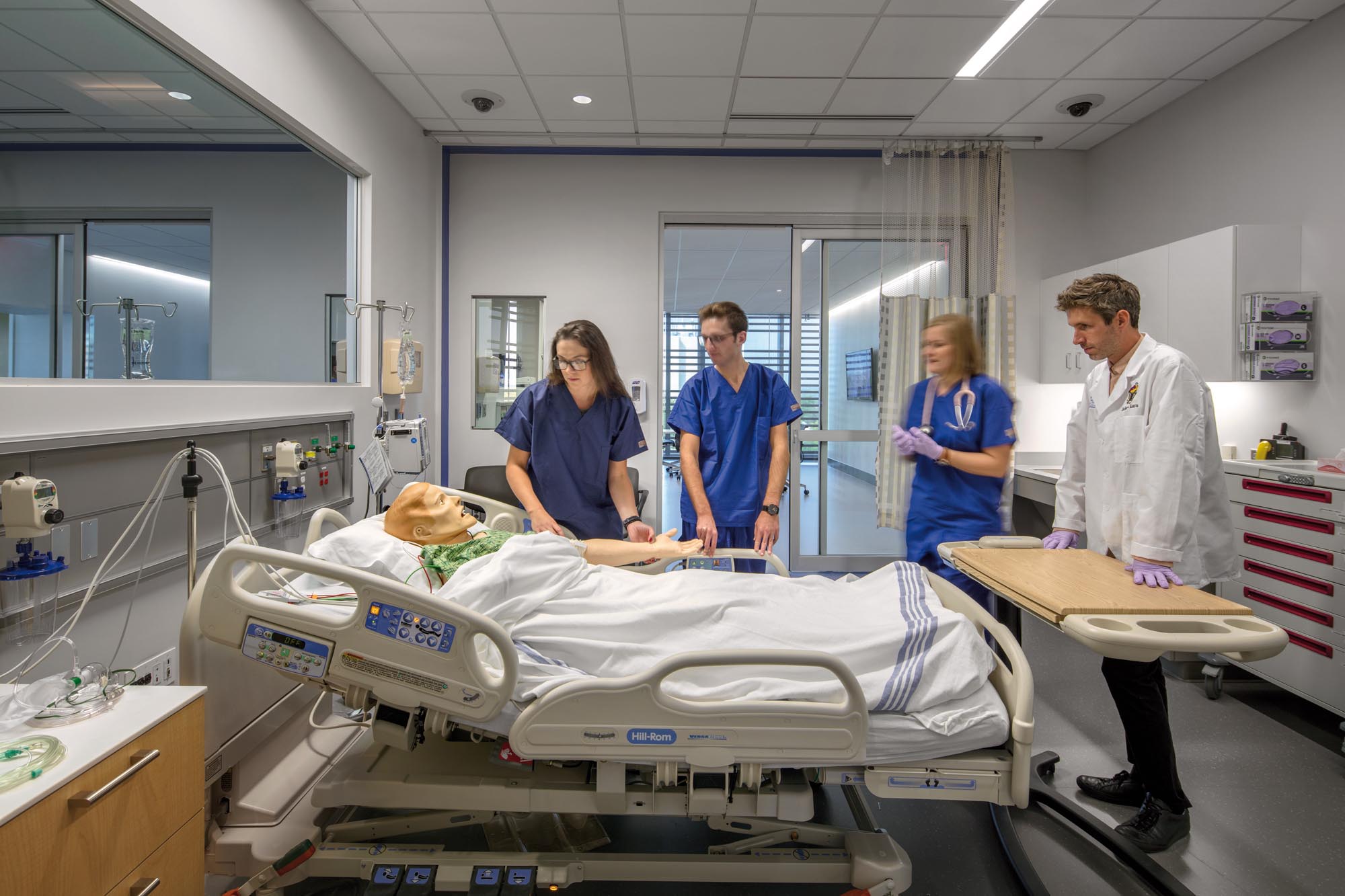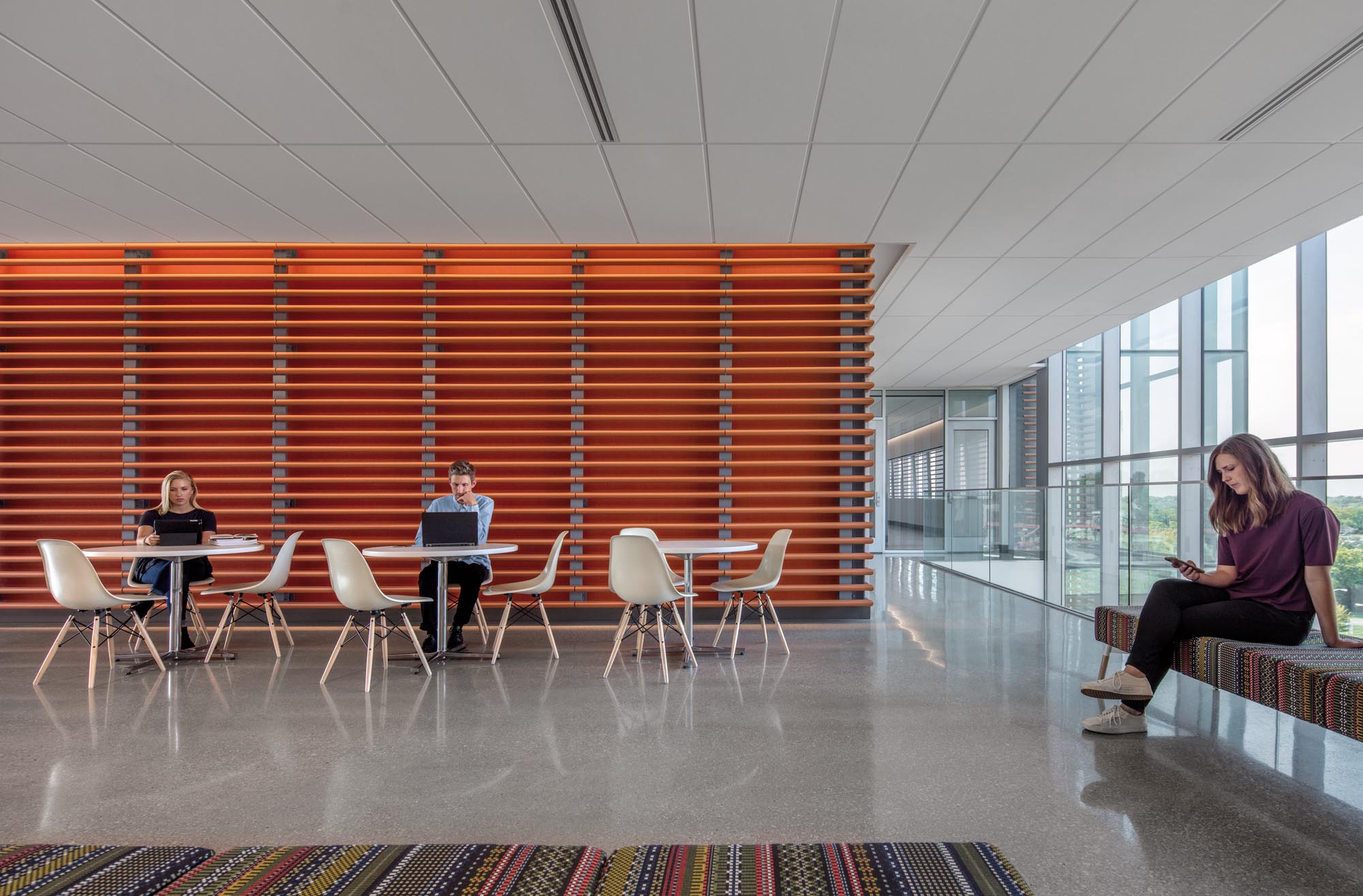 Awards
Society for College and University Planning, 2020 Honorable Mention – Design Excellence Award
The Chicago Athenaeum: Museum of Architecture & Design, 2019 American Architecture Award
Architecture MasterPrize, 2018 Honorable Mention