A New Space for A New Approach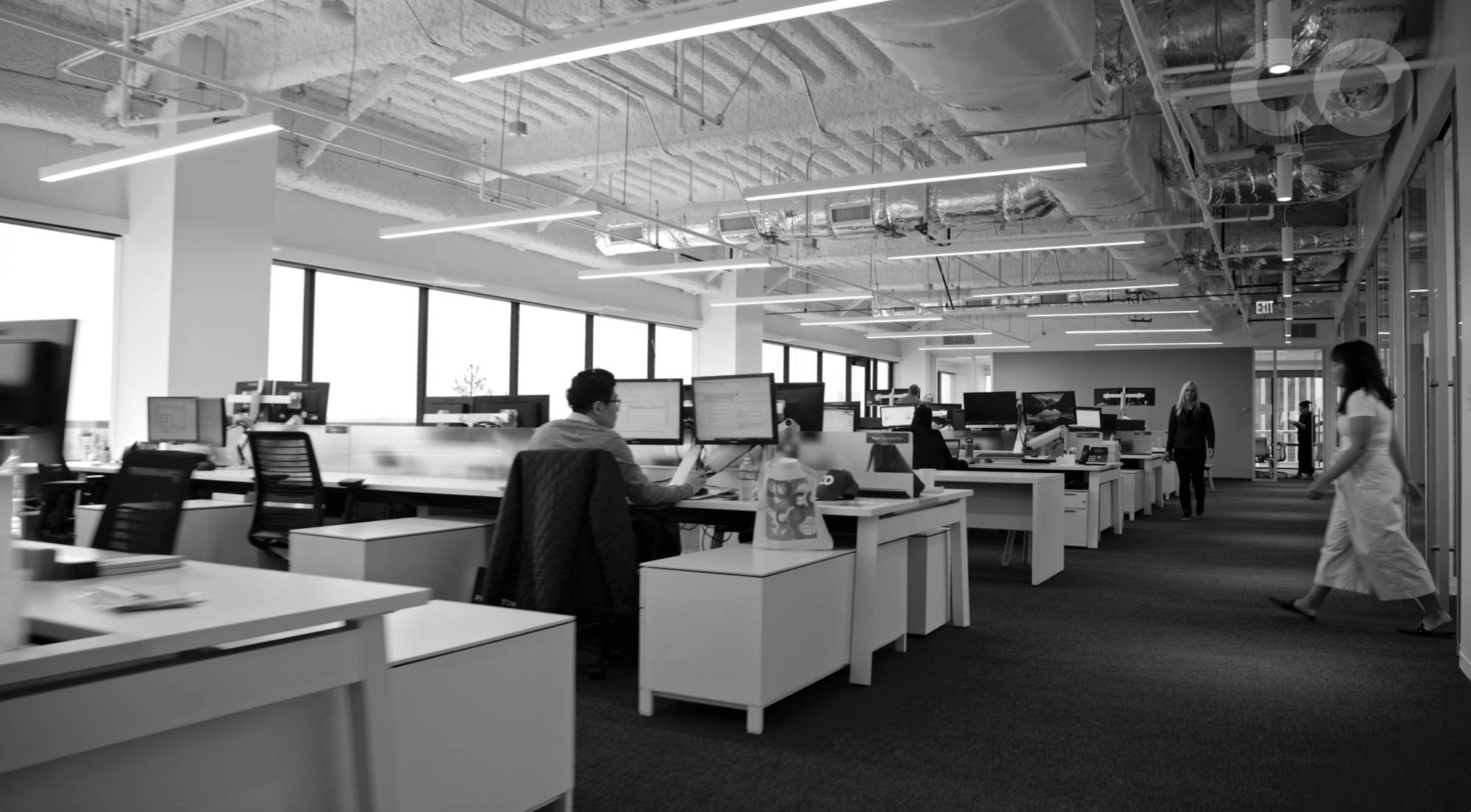 Inviting in a new era of collaboration and creation, CO Architects has moved into a new building in Mid-Wilshire, Los Angeles. While the structure is new to us, the neighborhood is not - with only a few blocks difference from our old headquarters, our new office space offers a refreshed sense of opportunity and connectedness in a familiar setting.
CO occupies contiguous space on one floor of the west Wilshire Courtyard building - with personal offices, communal work tables and recreational areas sprawling out from the pathways like sidestreets in a small town. A high elevation and floor-to-ceiling windows provide ample California sunshine - which can also be enjoyed on one of many balconies that line our floor during our weekly Balcony Happy Hour and yoga sessions.
In the bright and inviting foyer and throughout the office, visitors are greeted by a collection of models and ongoing projects that show the expanse of CO's work over time. This is not only interactive for our guests, but allows for different teams and departments to gain insight into each other's work. "Recently, we set up a virtual reality (VR) demo in the office to walk through a client for one of our healthcare projects. Others passing by started asking questions and bringing in their own projects to experience for the first time in VR" recalled Chikara Inamura, Director of Digital Technology, "Seeing is believing, and what started as a temporary demo booth has now turned into a daily collaboration hub for everyone in the office." This is one of many moments in-office which have brought our community together over a shared passion for design and innovation. 
Chikara Inamura, Director of Digital Technology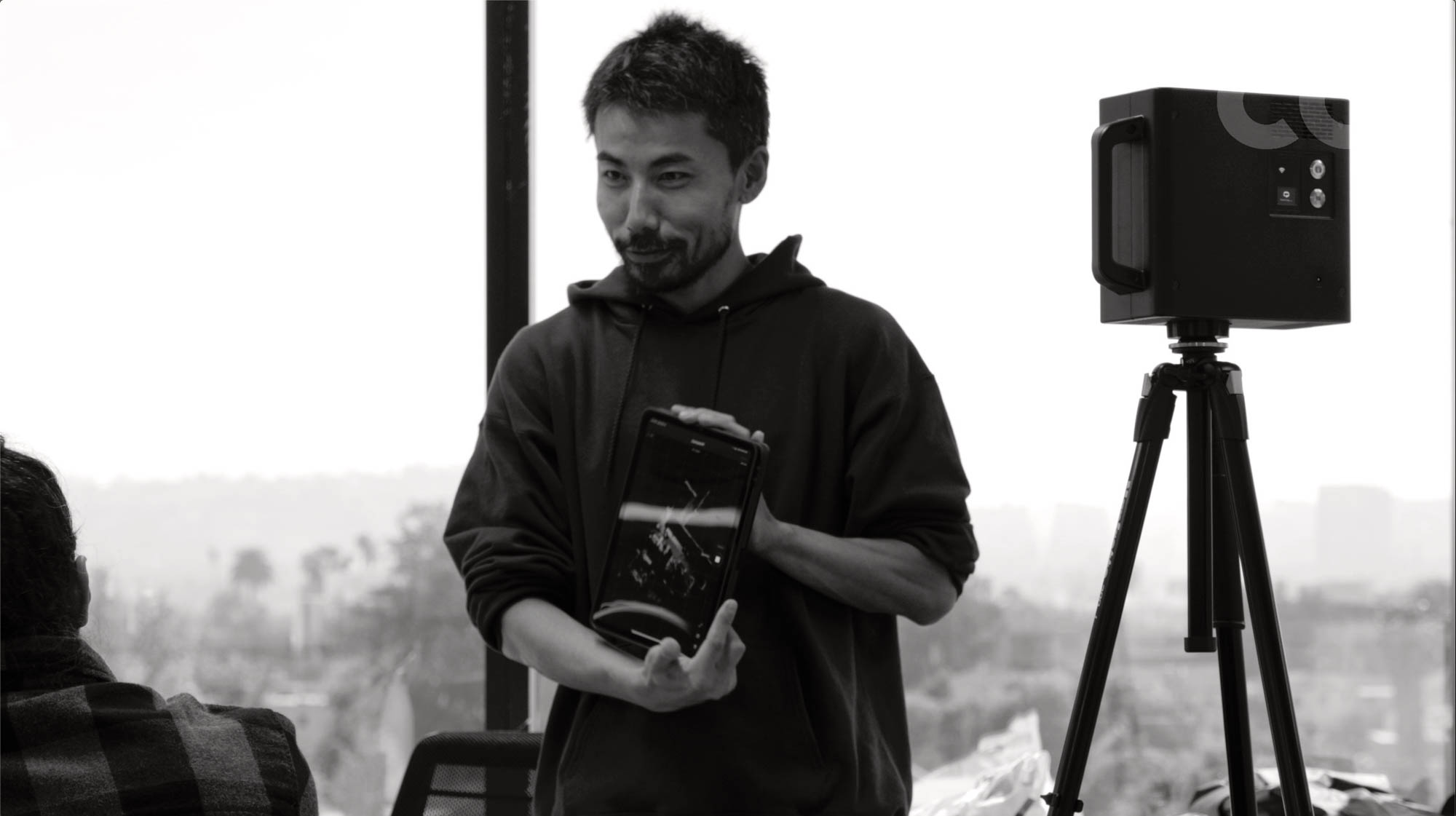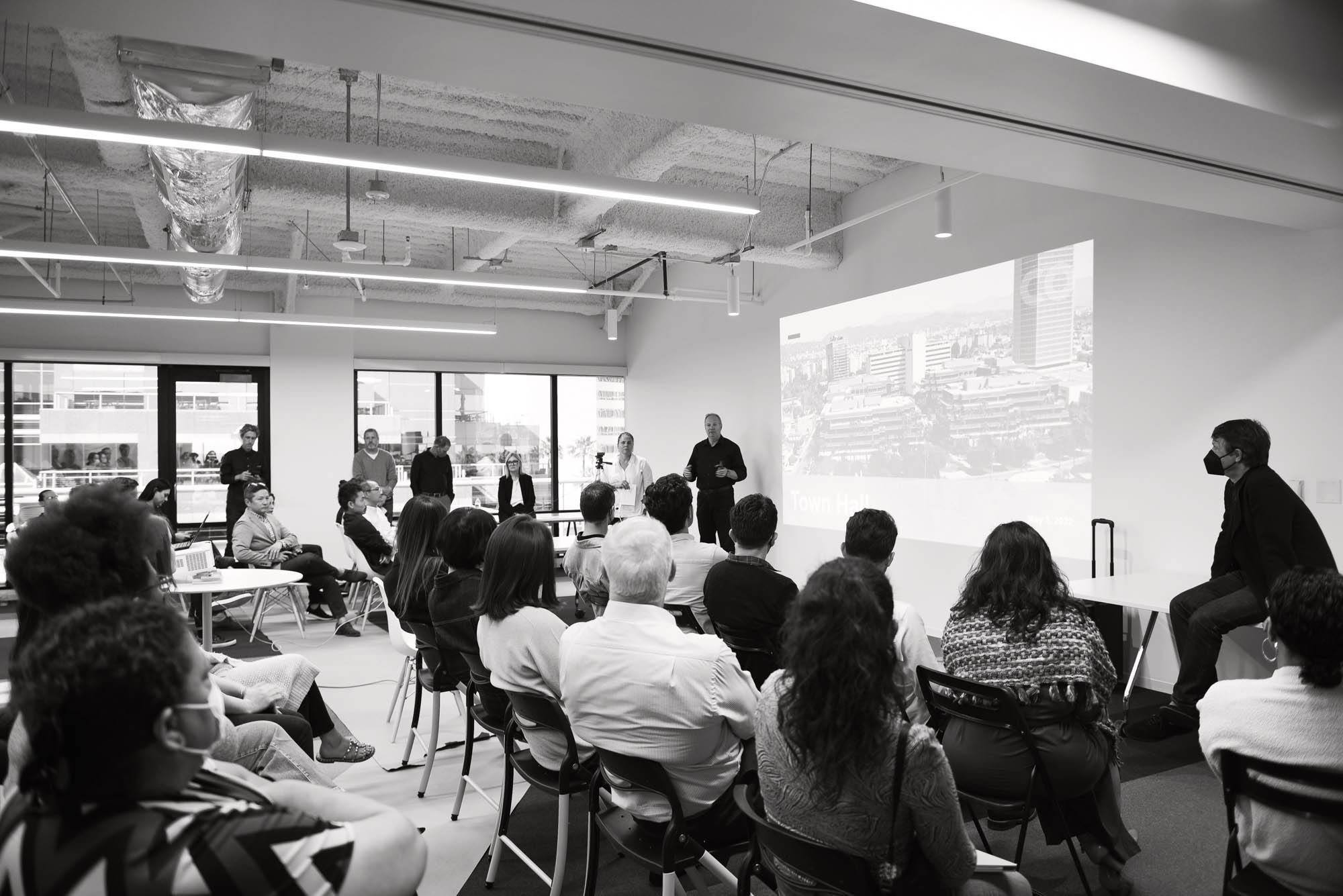 Bringing people together in the post-pandemic landscape was uncertain at first. We found that adopting the hybrid model allows for flexibility and continued safety while encouraging inter-team communication and partnership. "We had outgrown our previous office space and could no longer fit on one floor," noted Managing Principal Jenna Knudsen, "as we prepared to move and build out a new space during the pandemic, we felt fortunate that our return to office was not going backwards but moving forward into a new space."
When we are in the workplace, we celebrate our re-kindled closeness with group lunches, presentations, and events like happy hours or Town Halls. Being located near Museum Mile - home to the Los Angeles County Museum of Art, The Academy of Motion Picture Sciences Museum, the Petersen Automotive Museum, and more - gives our team prime access to local arts and culture, which of course includes our usual roster of lunch spots. From LACMA's \ Ray's + Stark Bar,\ to our favorite taco truck - we are steps away from both the usual favorites we cultivated while at our previous location - and a set of new culinary discoveries.
As our team continues to grow and our breadth of work expands, our new office provides a fresh space for us to reign in new ideas through collaborative thought. Connecting with teammates, suppliers, and clients in this nurturing environment has enabled us to grow creatively and set us up for an exciting new chapter in our firm's history.