CO Architects at the 2023 Lab Design Conference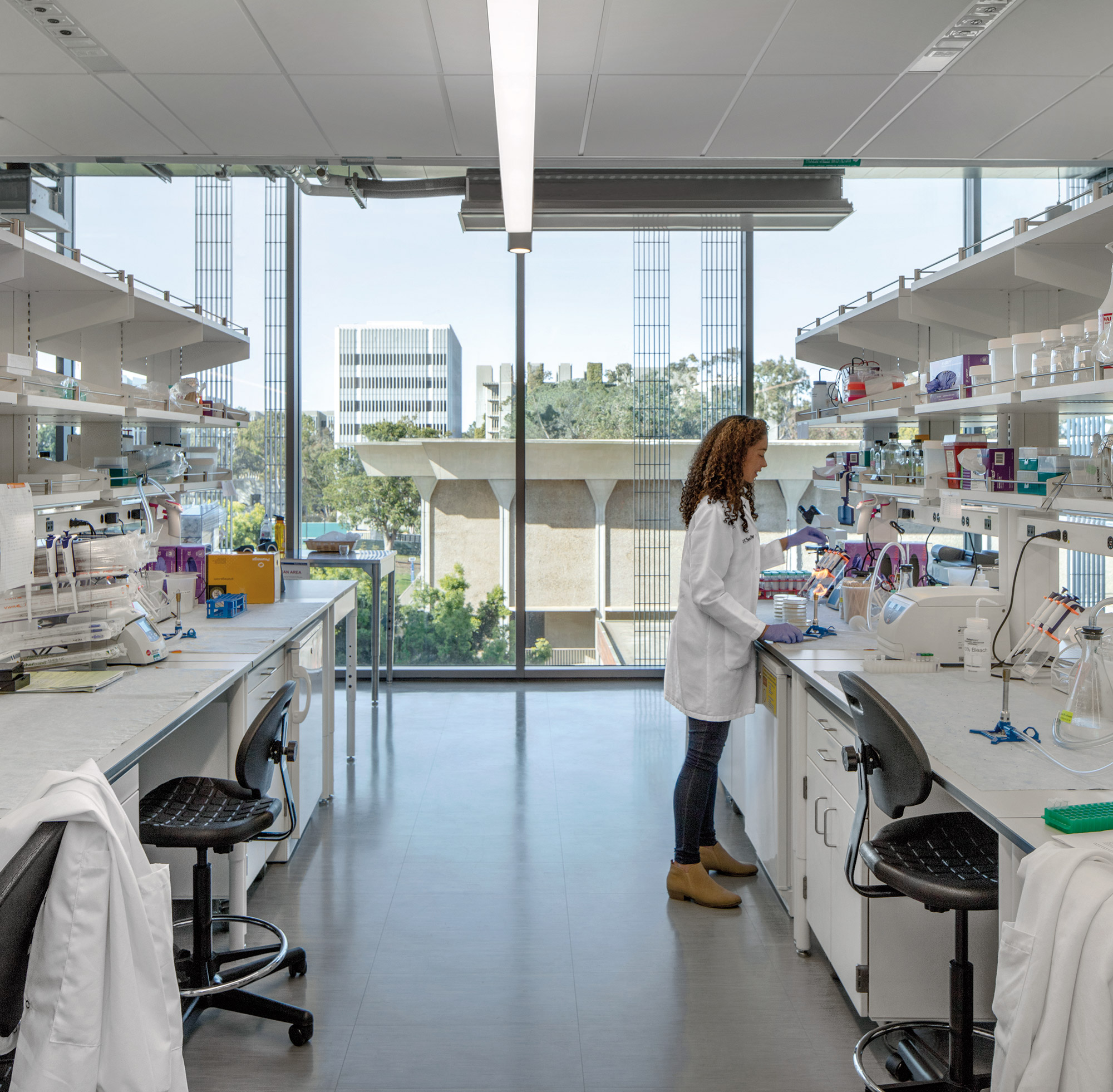 By Jennifer Swedell
CO Architects made a strong showing at the 22nd Annual Lab Design Conference held at the Town & Country Resort in San Diego with a presentation on high-containment core labs, a private happy hour reception, and a packed tour of UCSD's Tata Hall!  I personally had not been to or presented at a conference since 2018 and this was Edgar Beltran's first time speaking at a national conference. We also knew that COworkers Andy Labov, Erik Annis, Phillip White and several familiar consultants and vendors would be in the audience - no pressure at all! The conference preparation was a team effort with Saniya Husain working her graphic design magic on the slides and Tata Hall tour brochure, Jenna Knudsen and Megan Todd negotiating a venue site for the happy hour reception, Andy Labov providing presentation coaching and editing, and Erik Annis taking photos on his FujiFilm 100 digital camera.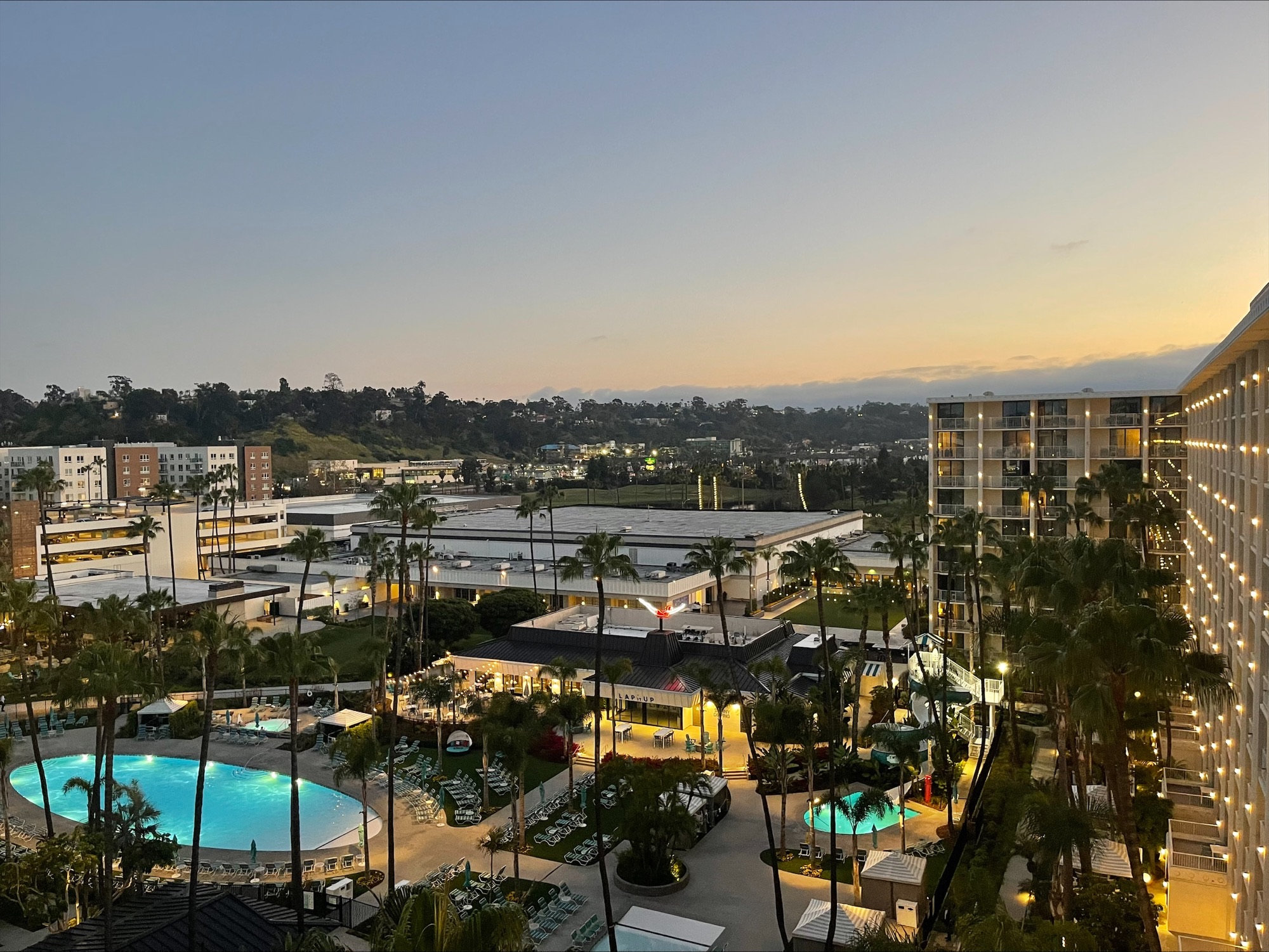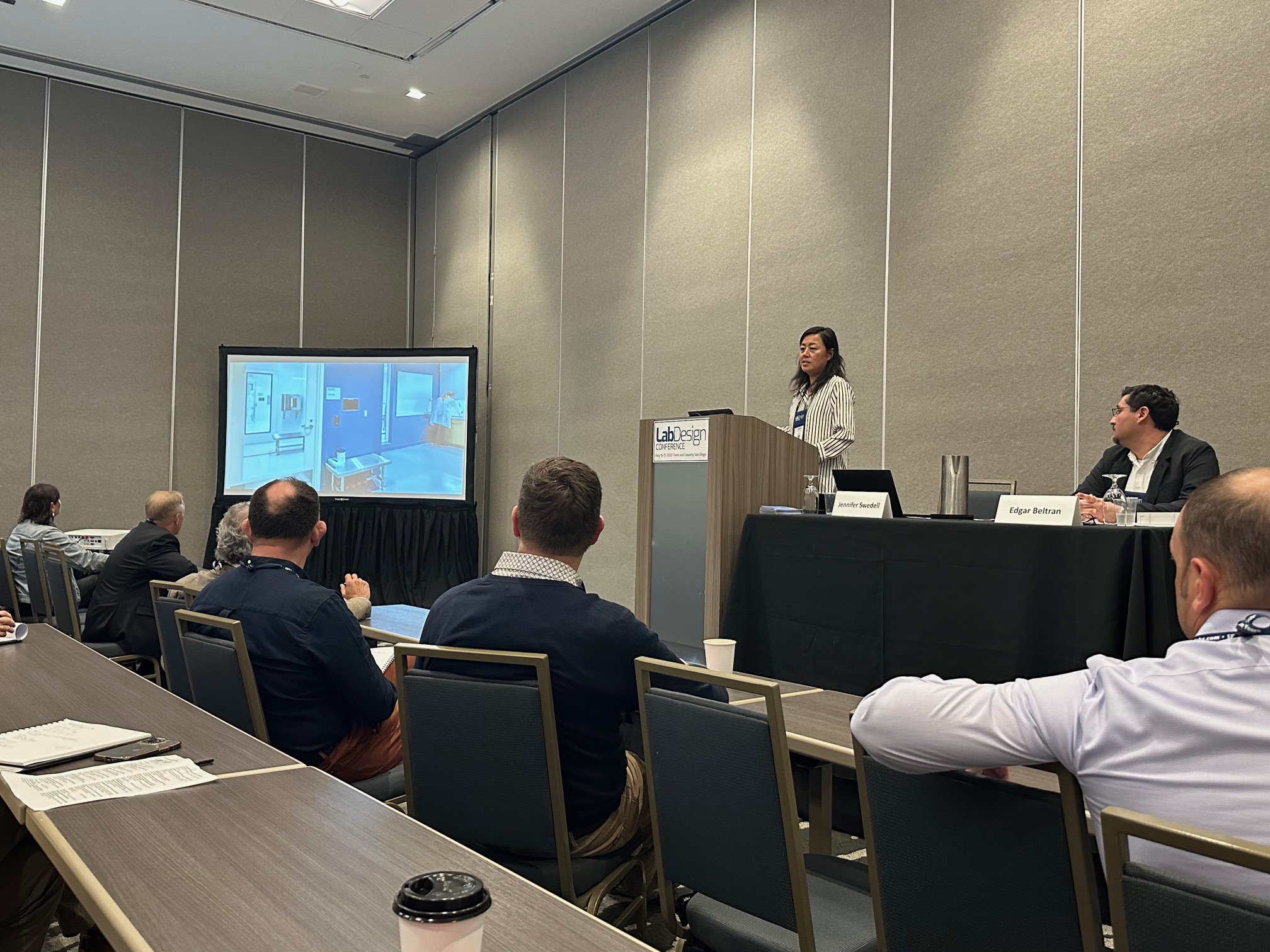 Our presentation "High Containment Core Labs in Underused and Aging Facilities" highlighted three projects: the University of Southern California (USC) current Good Manufacturing Practice (cGMP) lab for the Keck School of Medicine and Children's Hospital, the University of California San Diego (UCSD) Cryo Electron Microscope Core and the California Institute of Technology (Caltech) Quantum Computing lab. We started out at 8:00am with a large and eager audience. We took the stage to share our vision and approach to designing cutting-edge lab facilities, emphasizing the importance of creating environments that inspire scientific breakthroughs while navigating the requirements of complex equipment and building systems.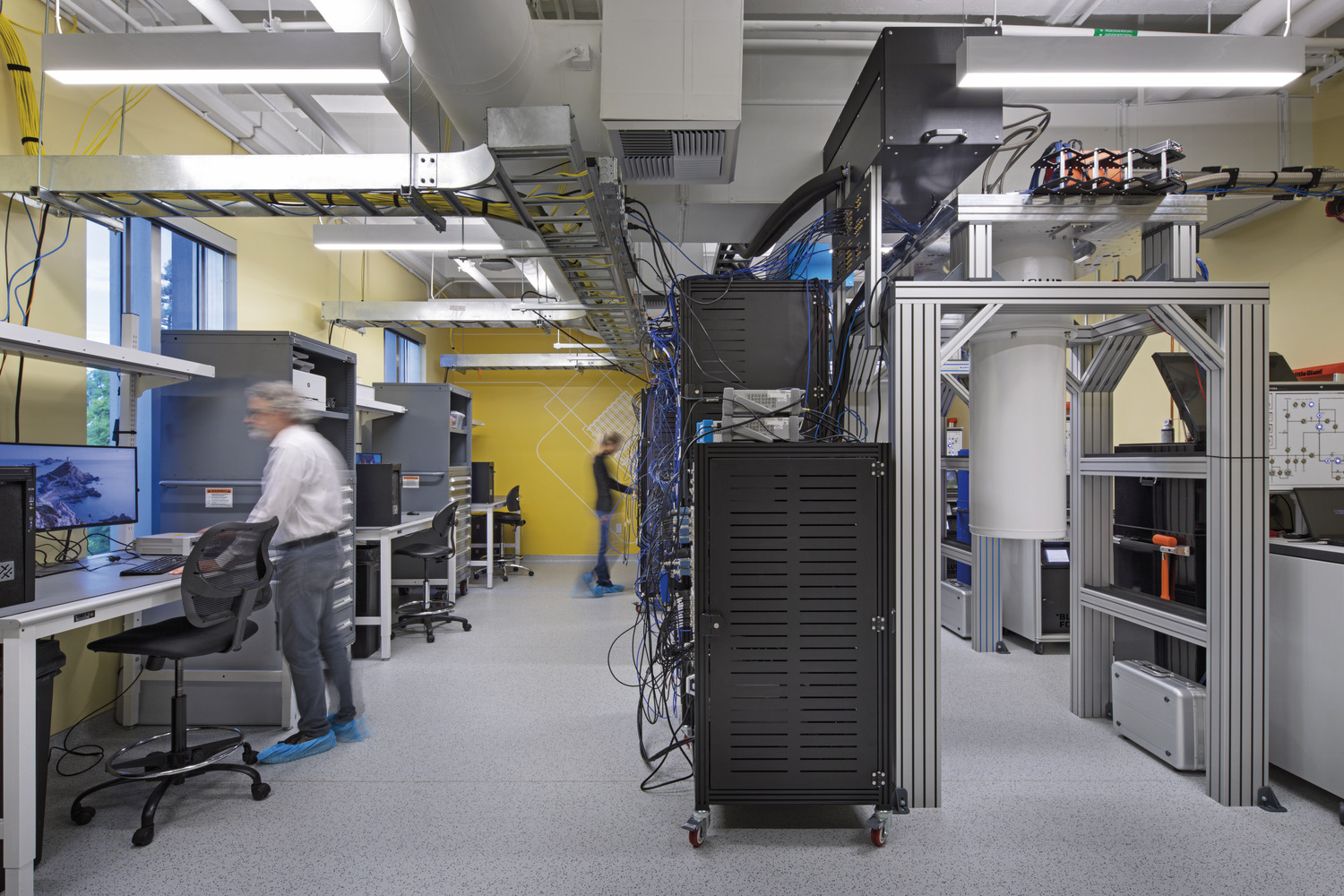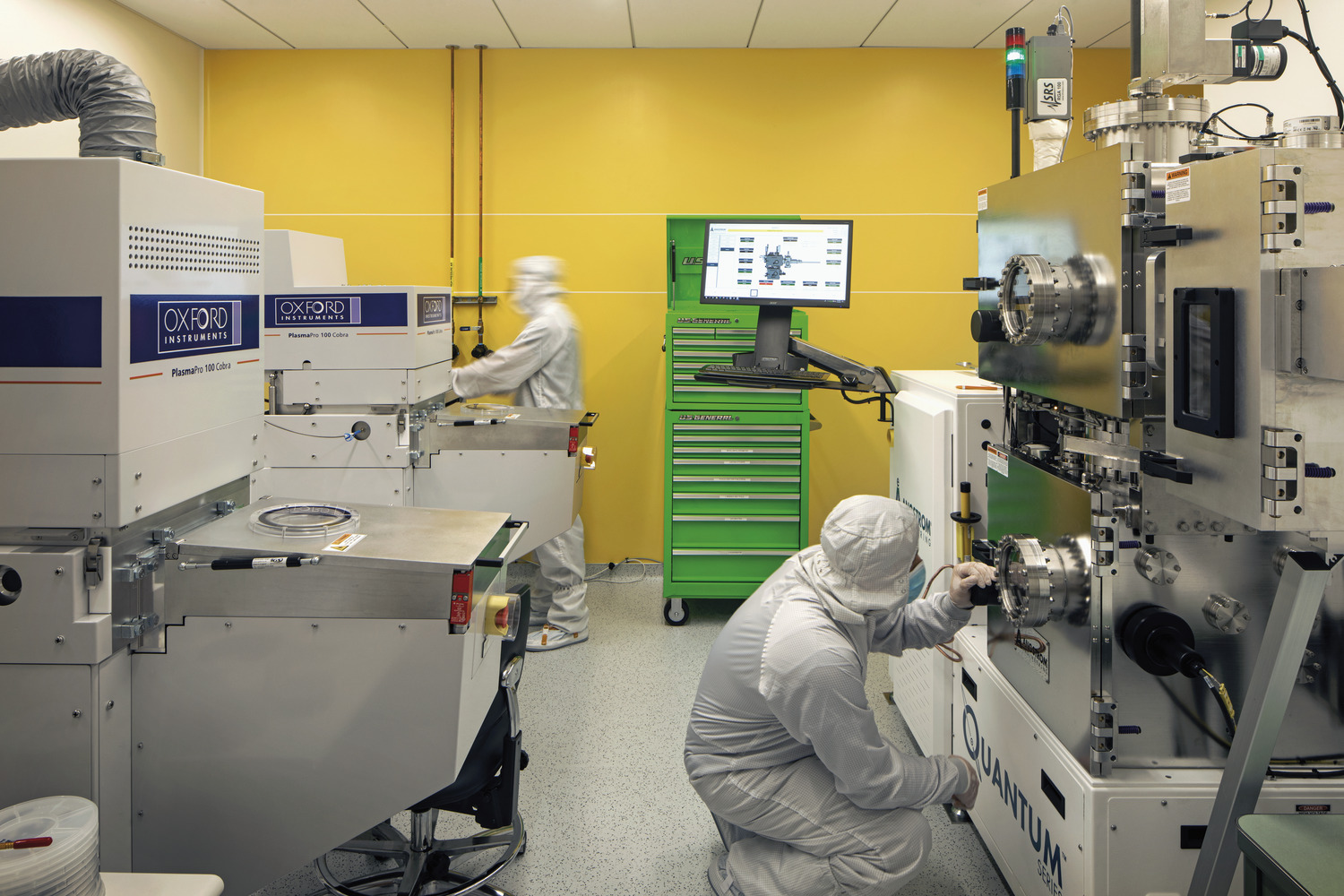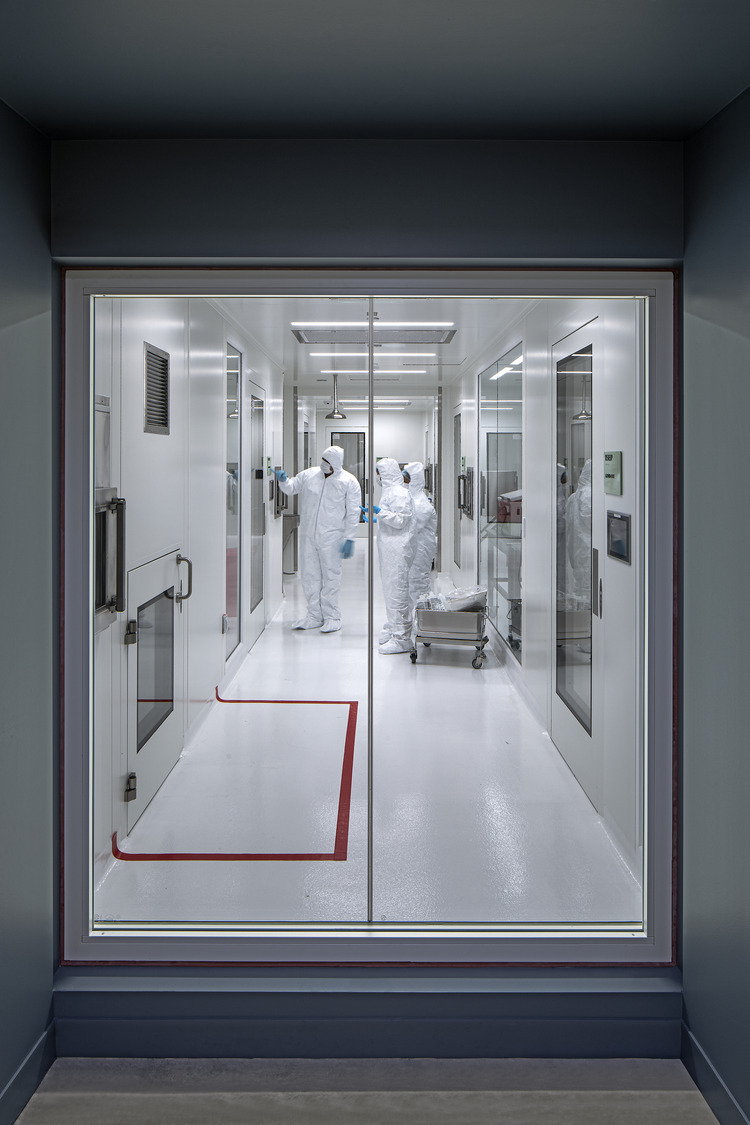 Following the presentation, a contingent from UCSD Design + Construction and select attendees were invited to a lively happy hour reception, where they had the opportunity to network and engage with the CO Architects team. The reception provided an informal setting for conversations and discussions, allowing attendees to delve deeper into CO's design philosophy and gain valuable insights into the world of lab architecture.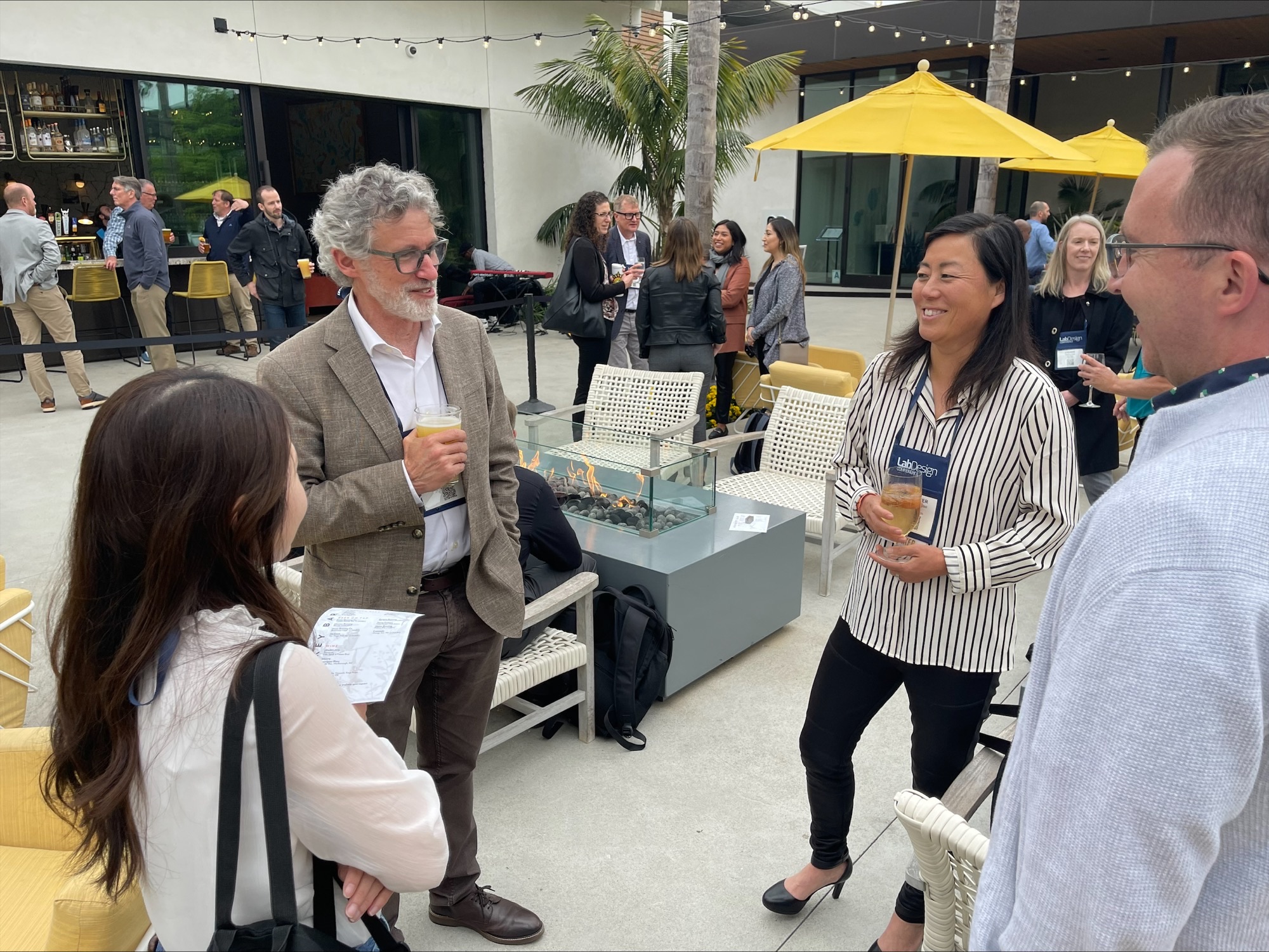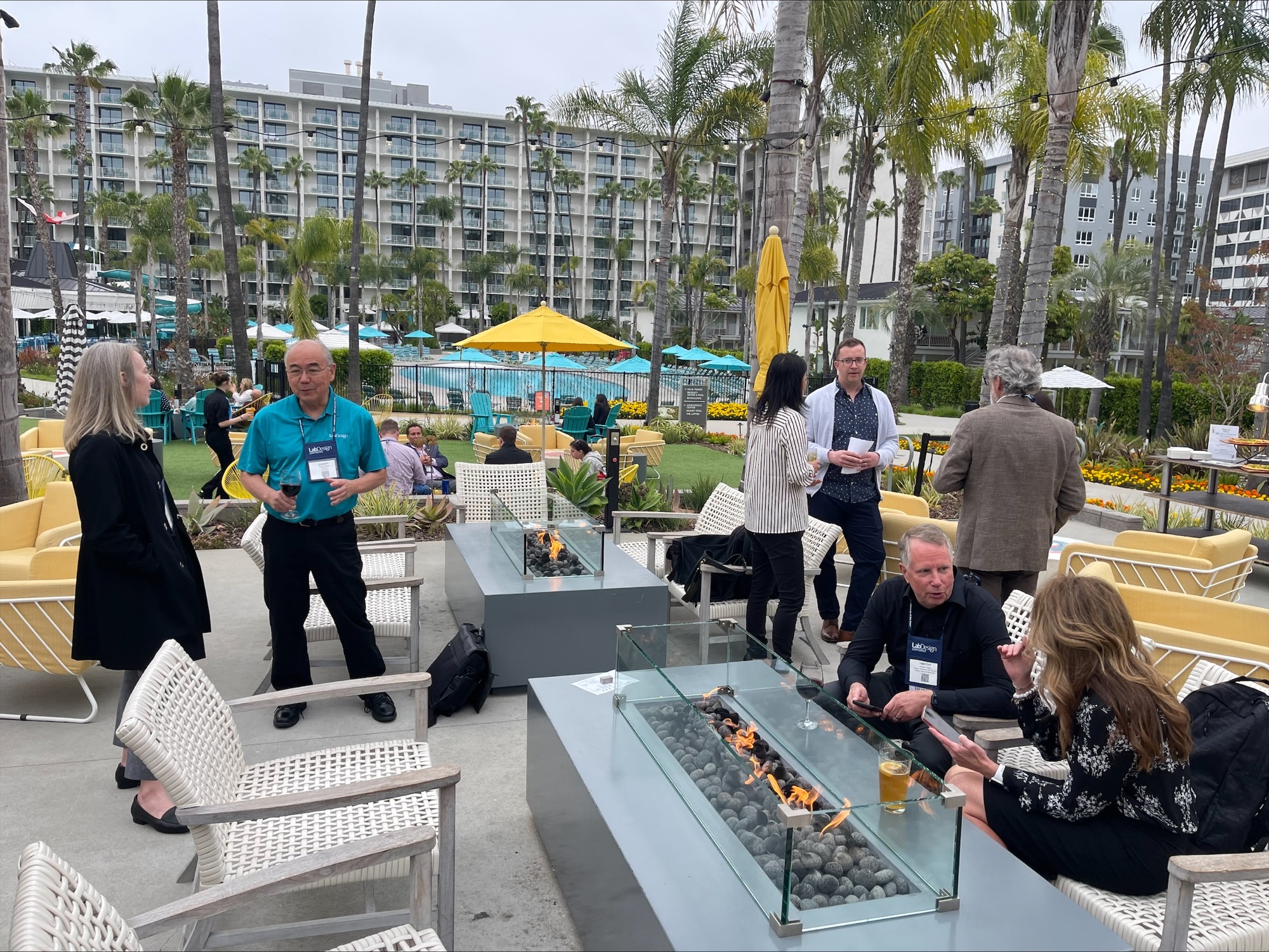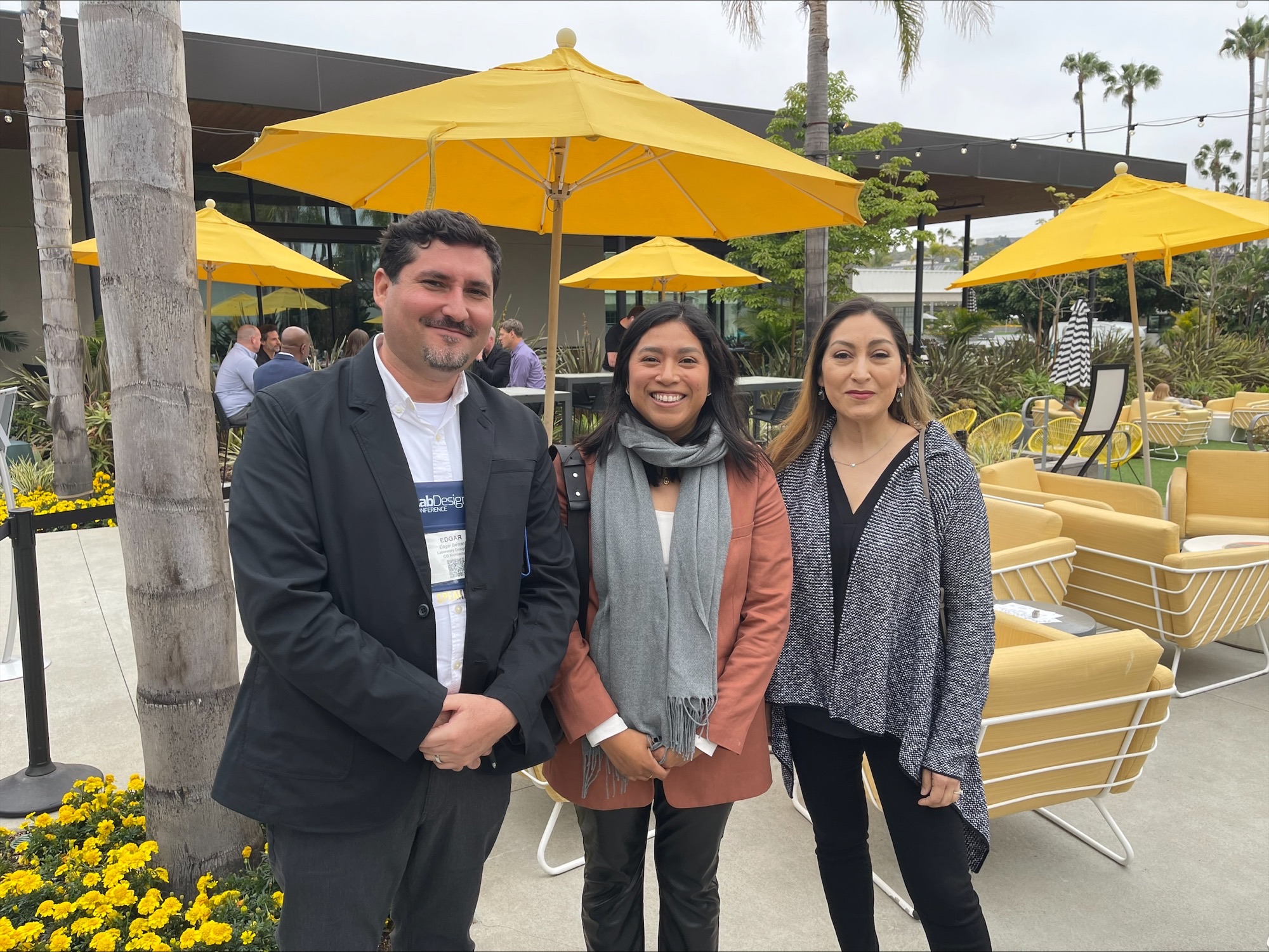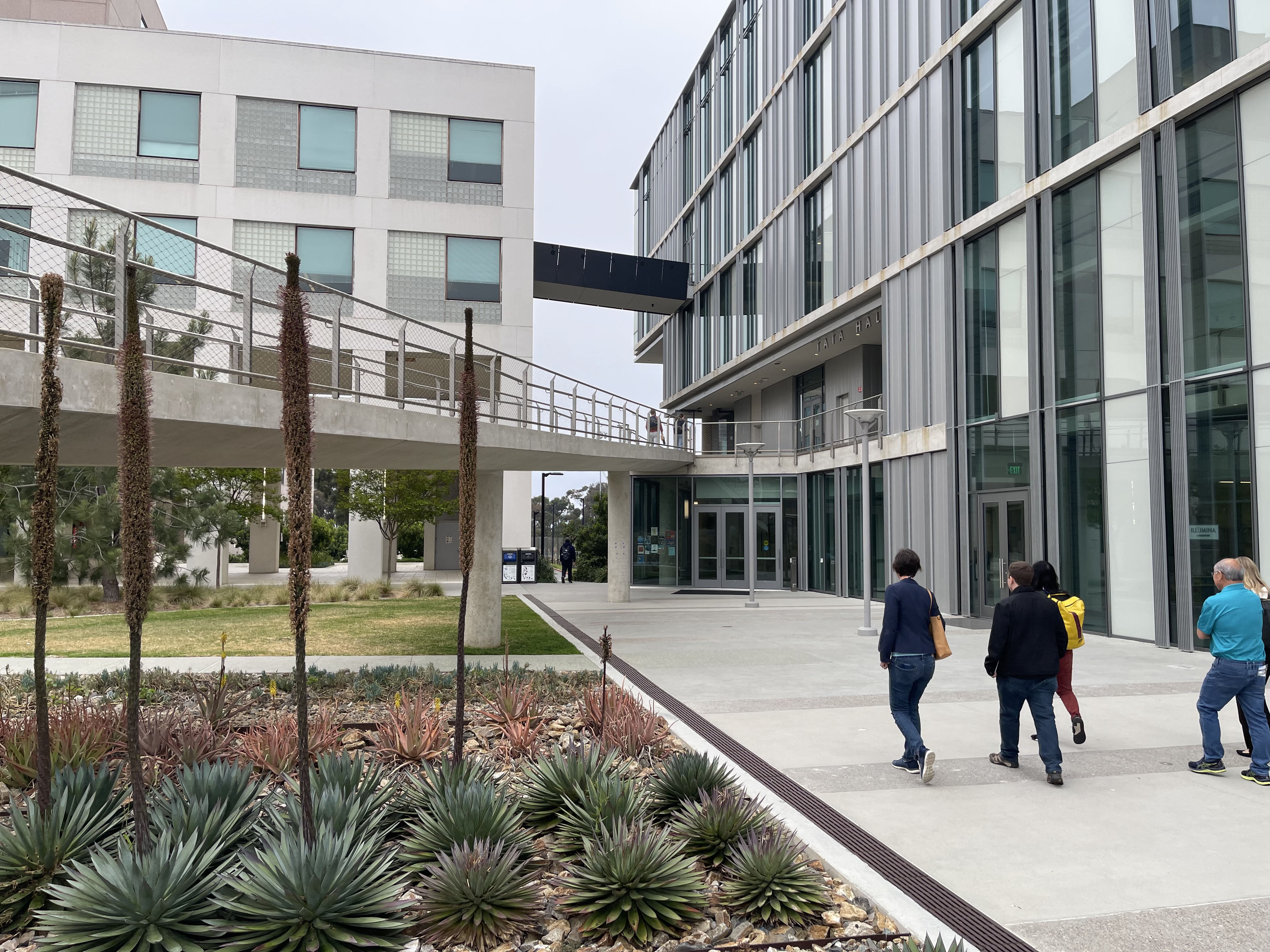 The pinnacle of the event was the building tour of UCSD's Tata Hall, an impressive facility designed by CO Architects that opened in 2018. Tata Hall exemplifies CO's commitment to creating state-of-the-art lab spaces that foster collaboration and sustainability achieving LEED Gold. The tour allowed attendees to experience firsthand the innovative design elements and thoughtful planning that went into creating a dynamic research environment. The CO team along with UCSD's Mark Rowland and Brad Phipps, guided participants through the building, highlighting key features such as flexible lab modules, open collaboration spaces and sustainable design strategies.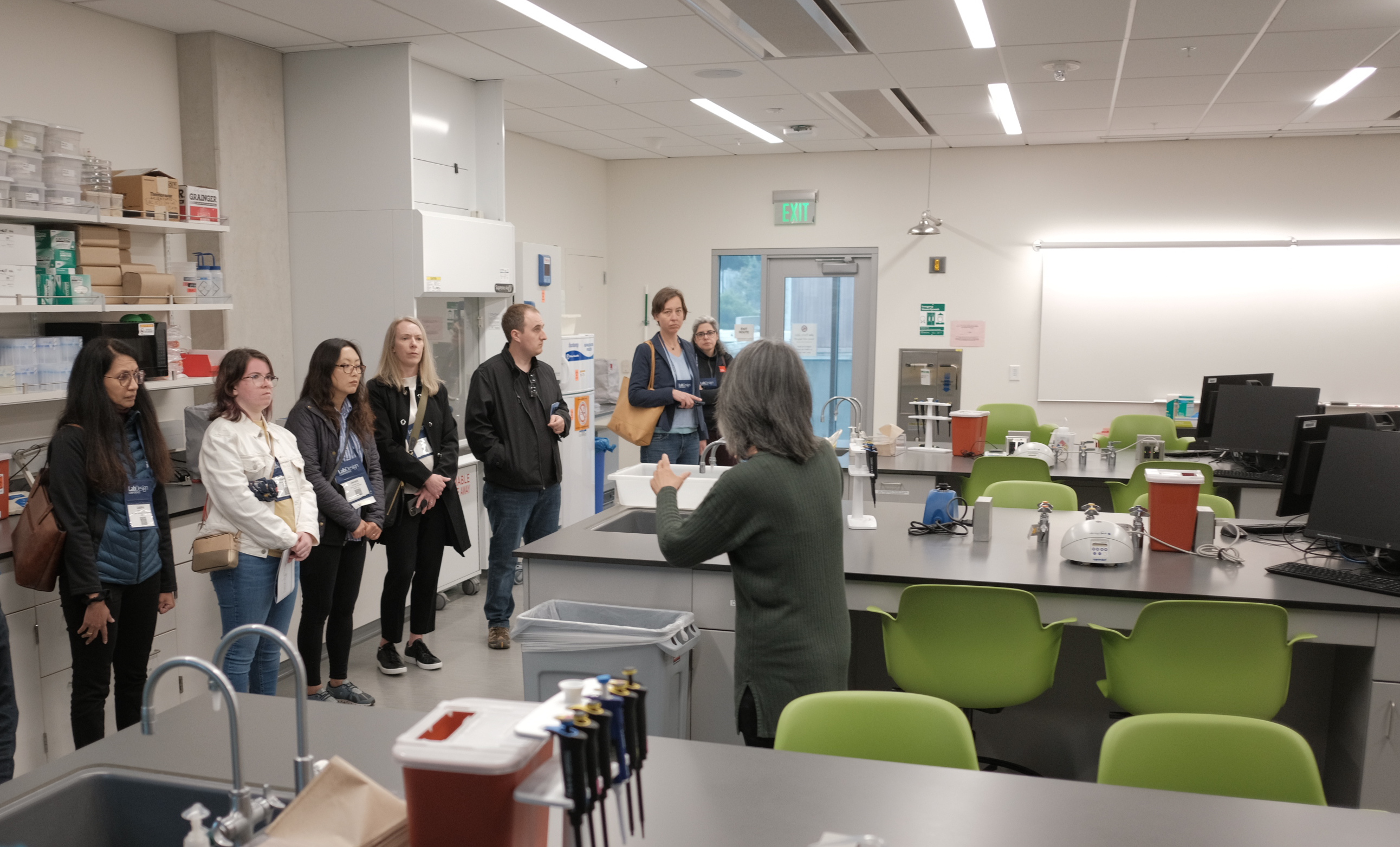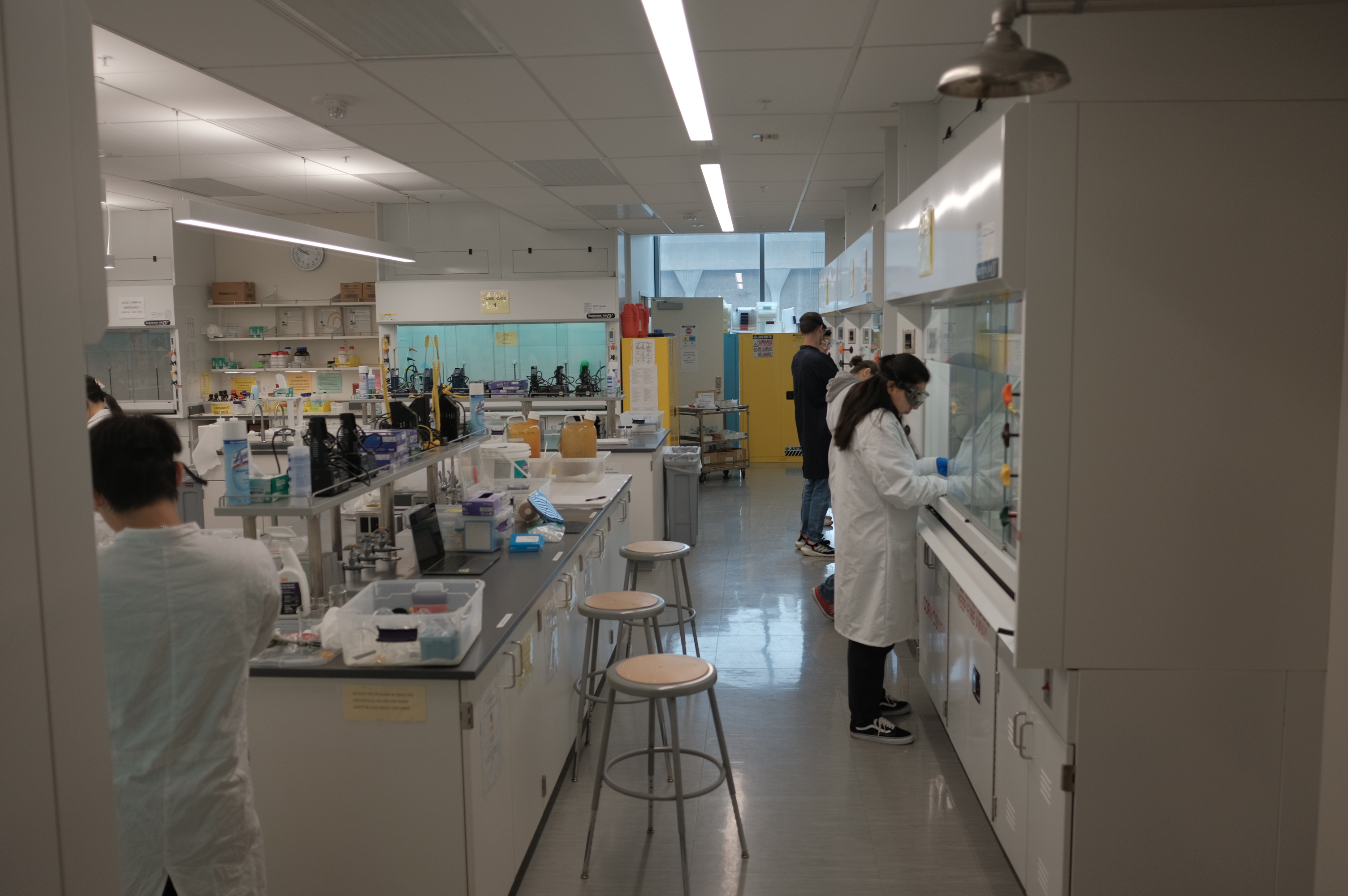 One of the notable aspects of Tata Hall was its emphasis on sustainability. CO Architects implemented numerous eco-friendly features, including energy-efficient lighting, optimized HVAC systems, and condensate water irrigation. Our commitment to sustainability was evident in every aspect of the building.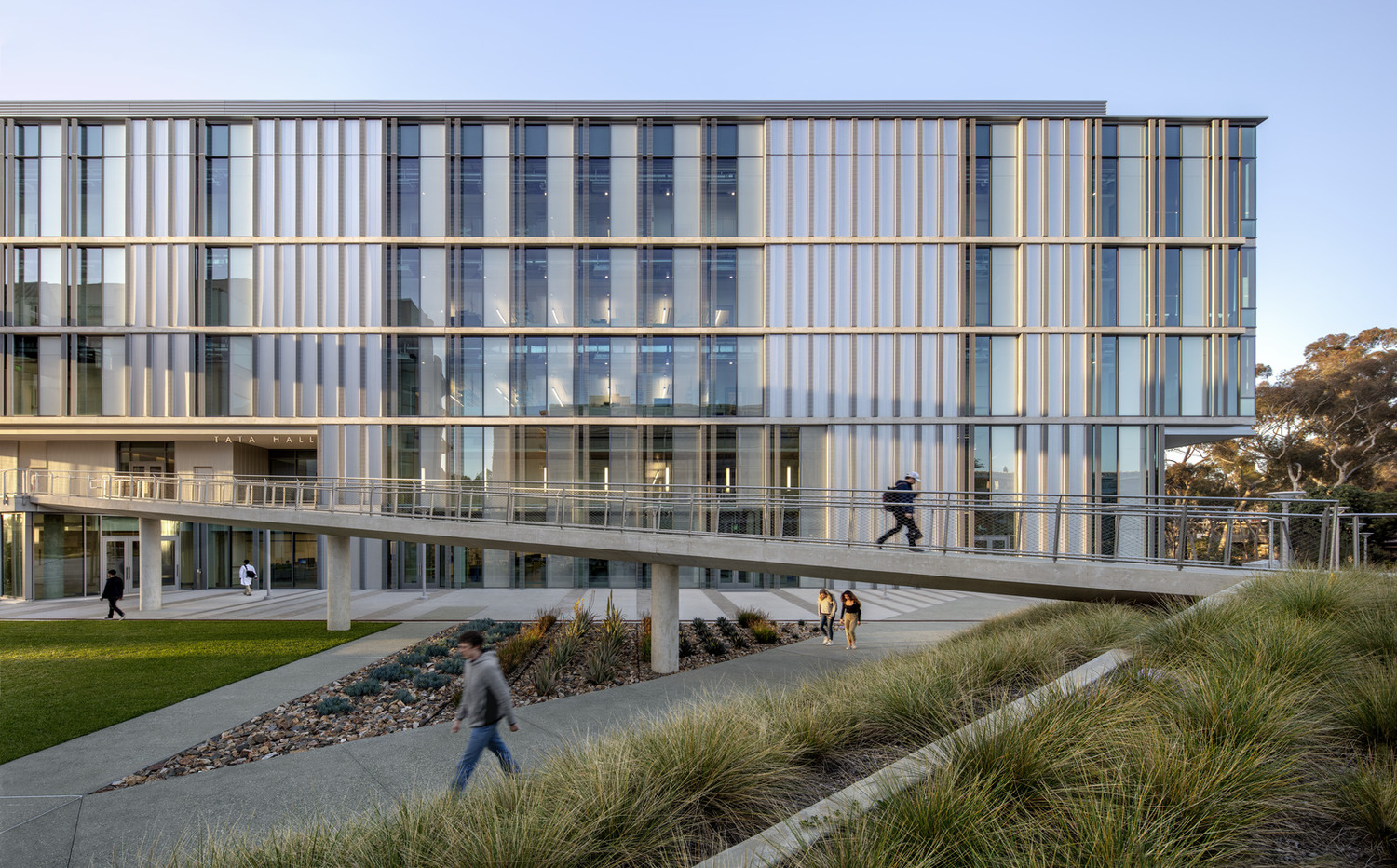 The presentation, happy hour reception and building tour left a lasting impression on attendees of the Lab Design Conference. CO's commitment to collaboration, efficiency and sustainability resonated with the tour attendees, inspiring professionals in the field to reimagine the possibilities of lab design.