Construction Update: North Hollywood High School Completes Phase 1!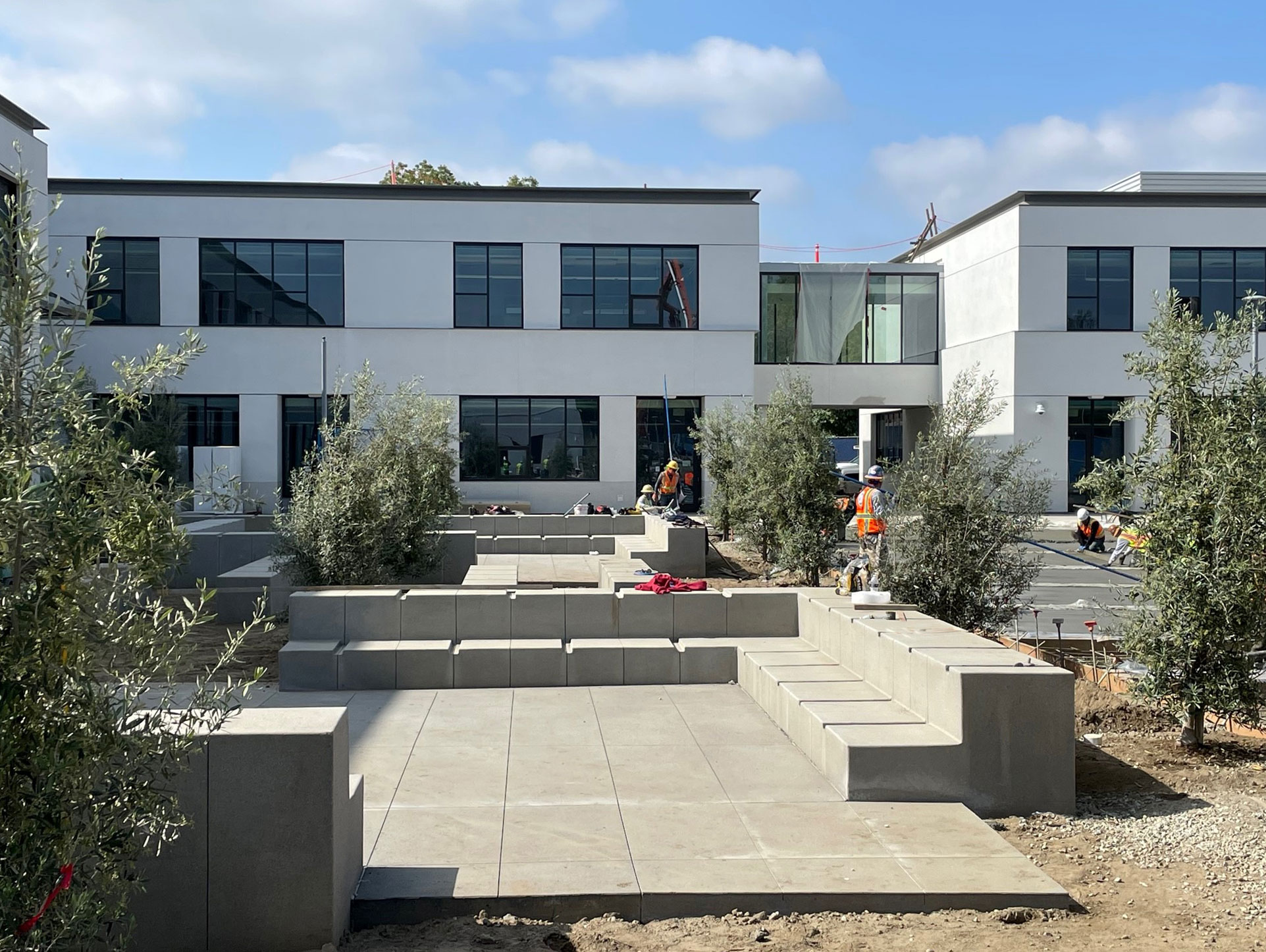 By Michael Stebbins
After over five years of planning and design work, and 30 months of construction, Phase 1 of North Hollywood High School is complete and ready for the Fall 2023 semester! We are thrilled to see our work become reality and part of the daily experience of thousands of students.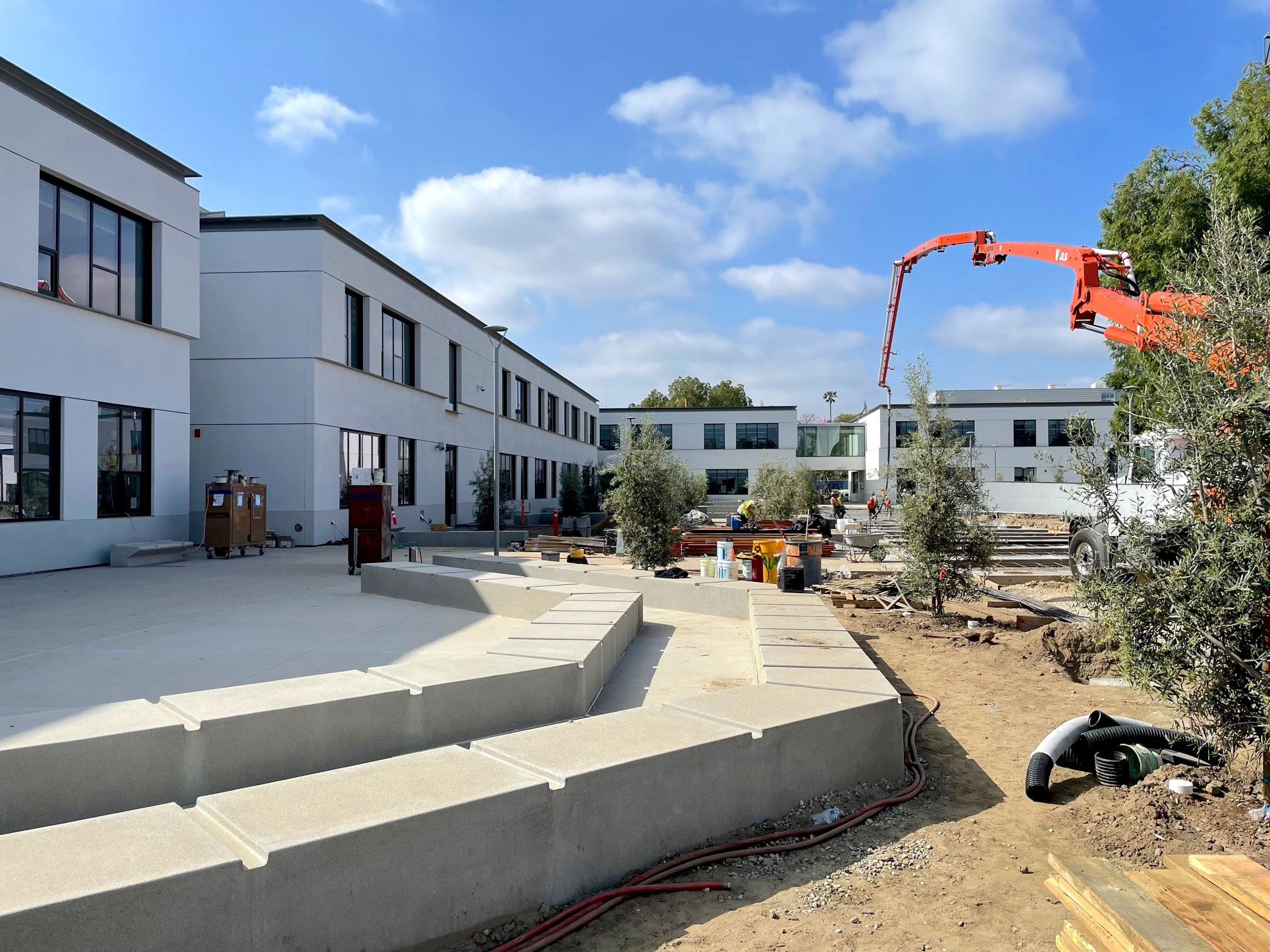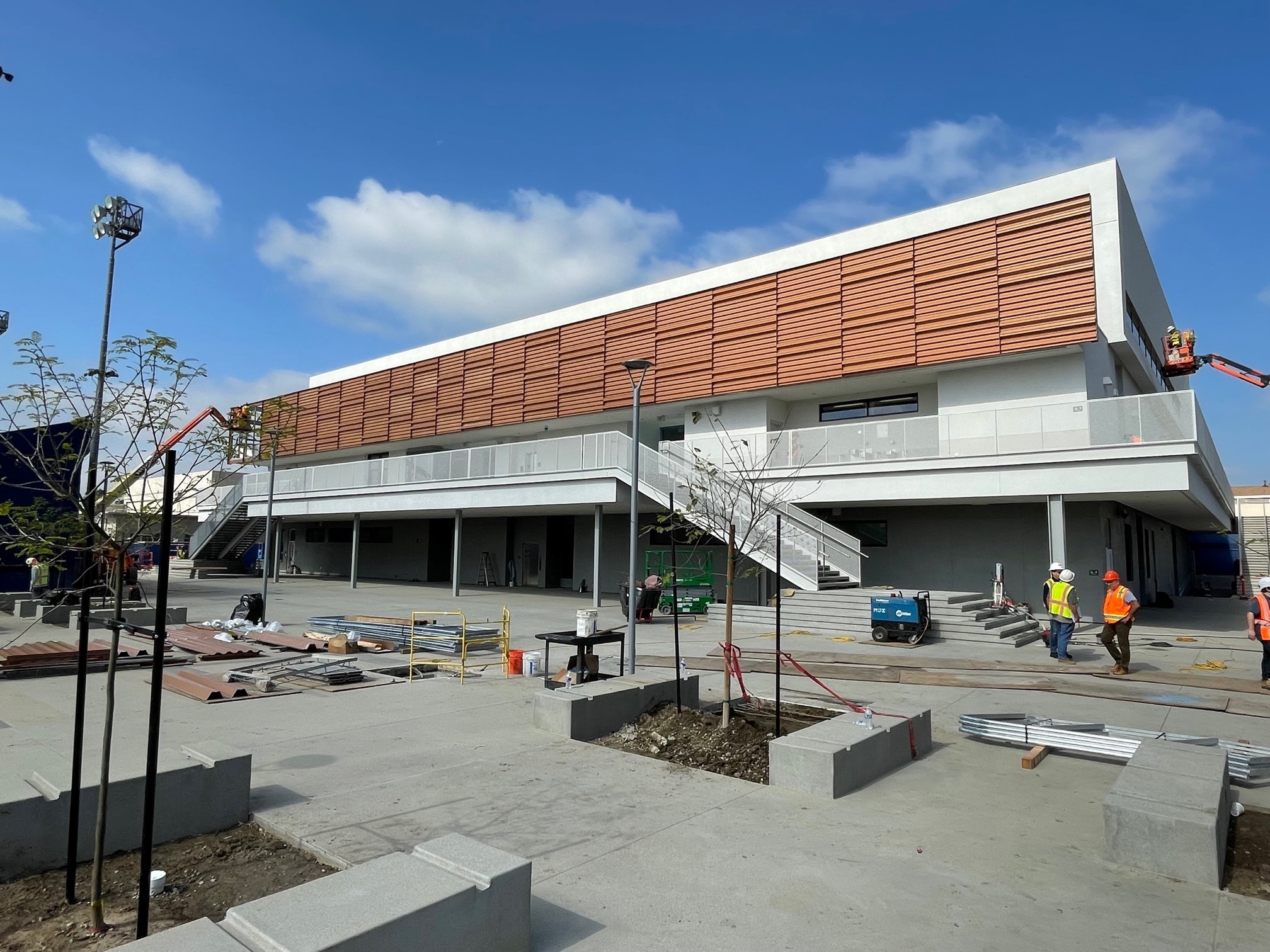 The scope of work includes a new two-story gym with aerobics, fitness, and two weight lifting rooms along with locker rooms, a sports therapy room, a competition gym and a practice gym with a rock climbing wall.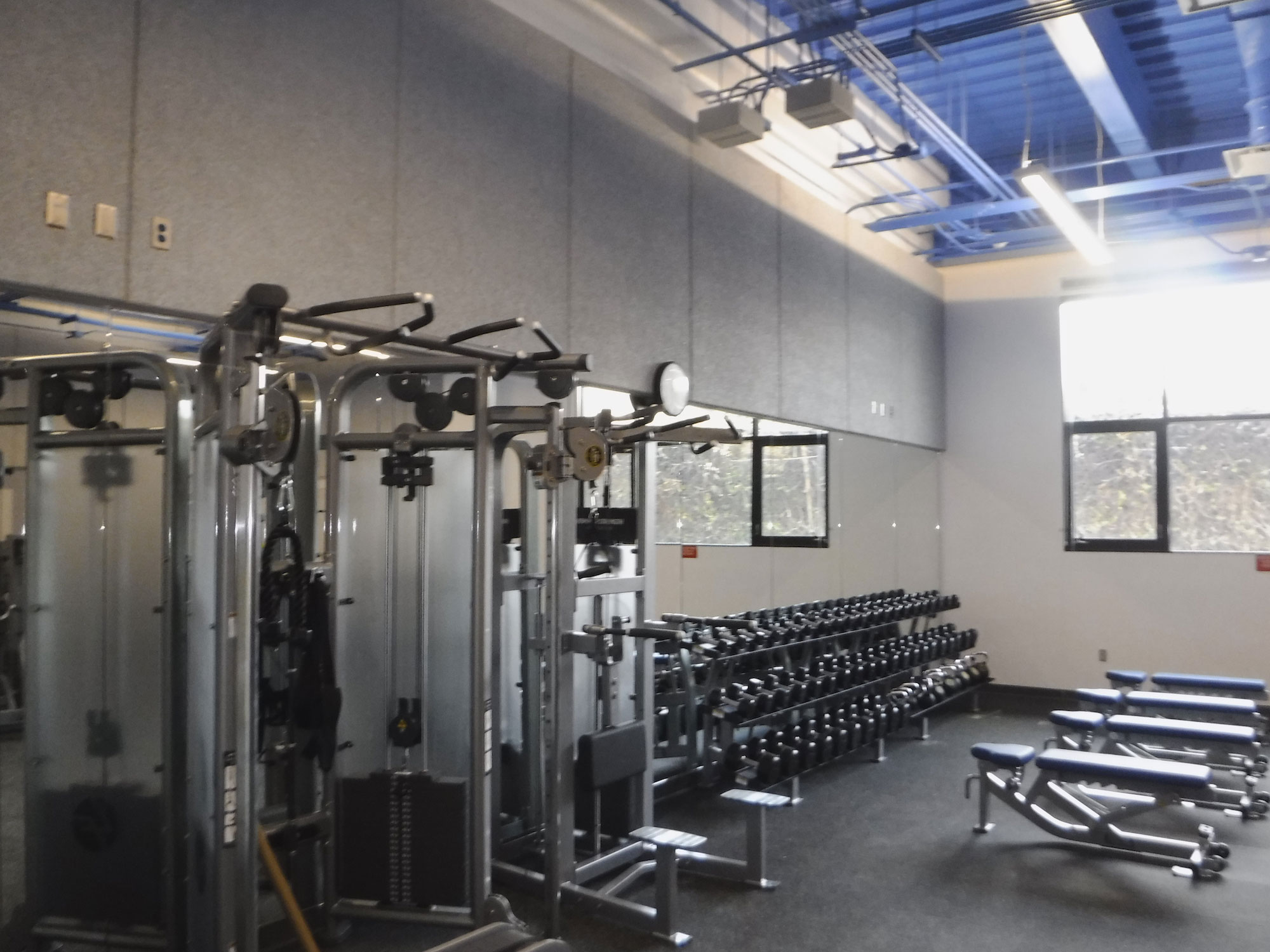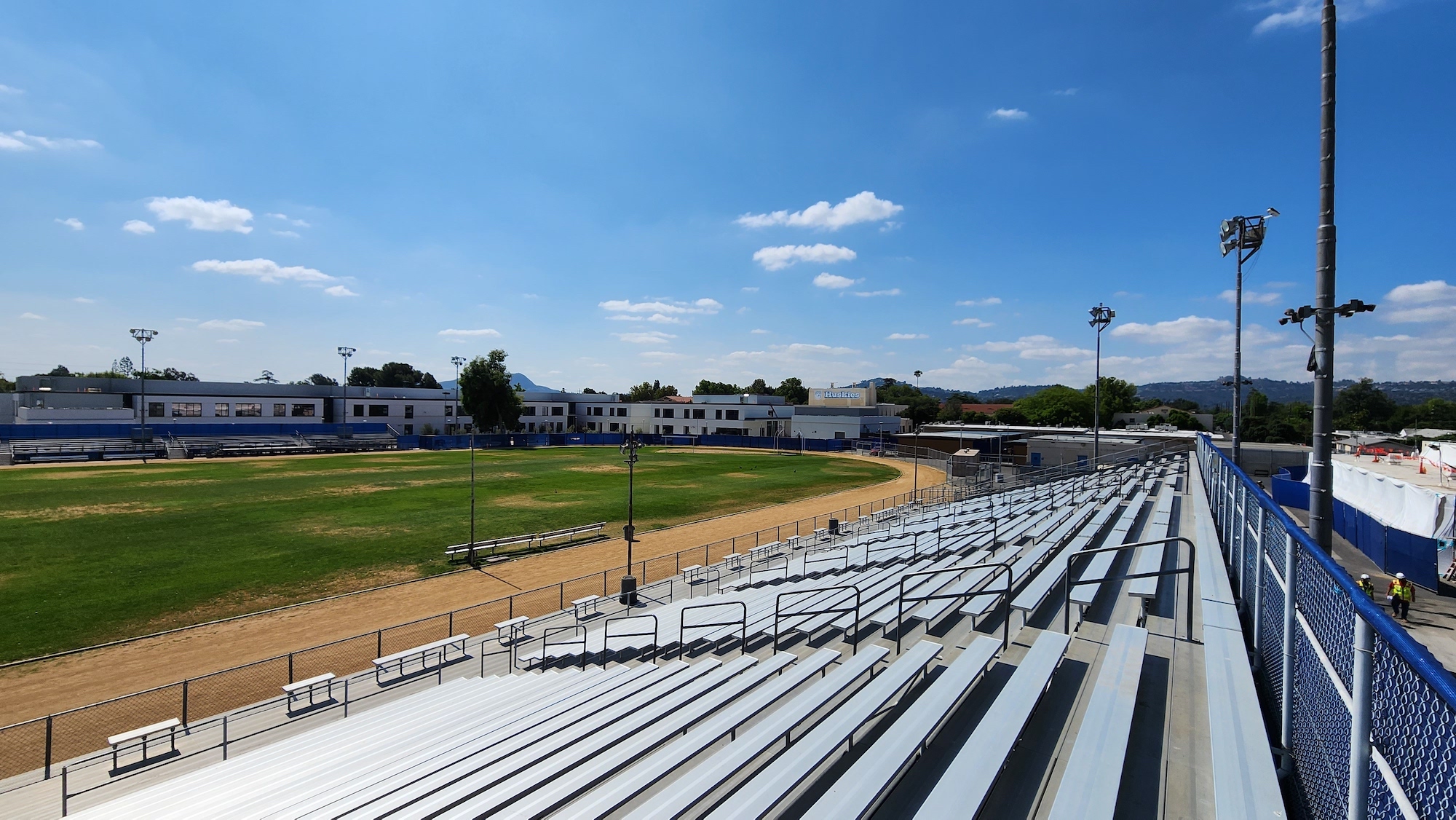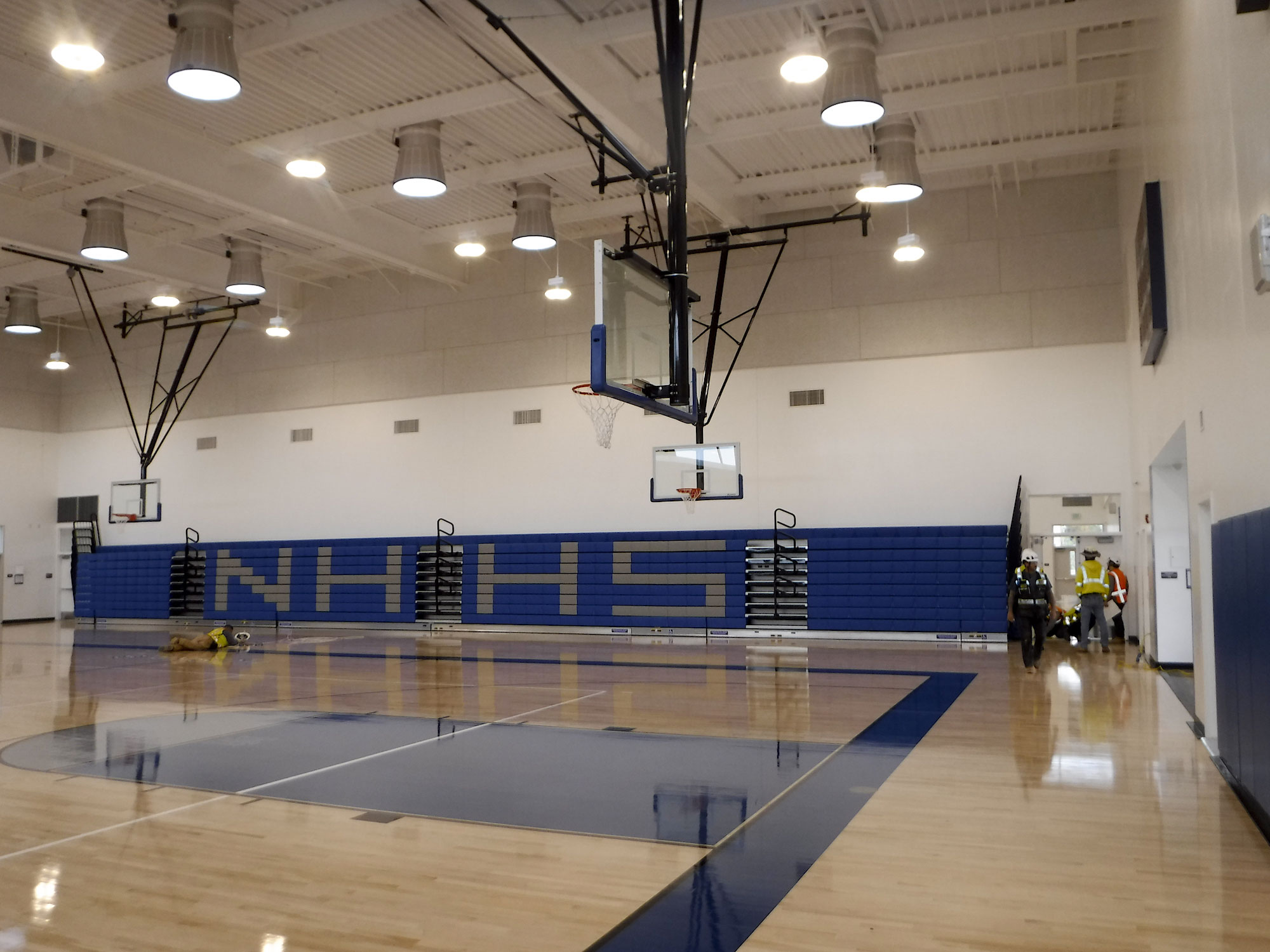 Phase 1 also includes a new classroom building with 53 classrooms for core academics and unique elective programs. Specialty classroom types include autoshop, woodshop, robotics, video production, ceramics, art and science. New exterior courtyards, outdoor learning environments, and a new student garden were also added. These outdoor amenities complement the campus' agricultural areas, community garden and animal husbandry program.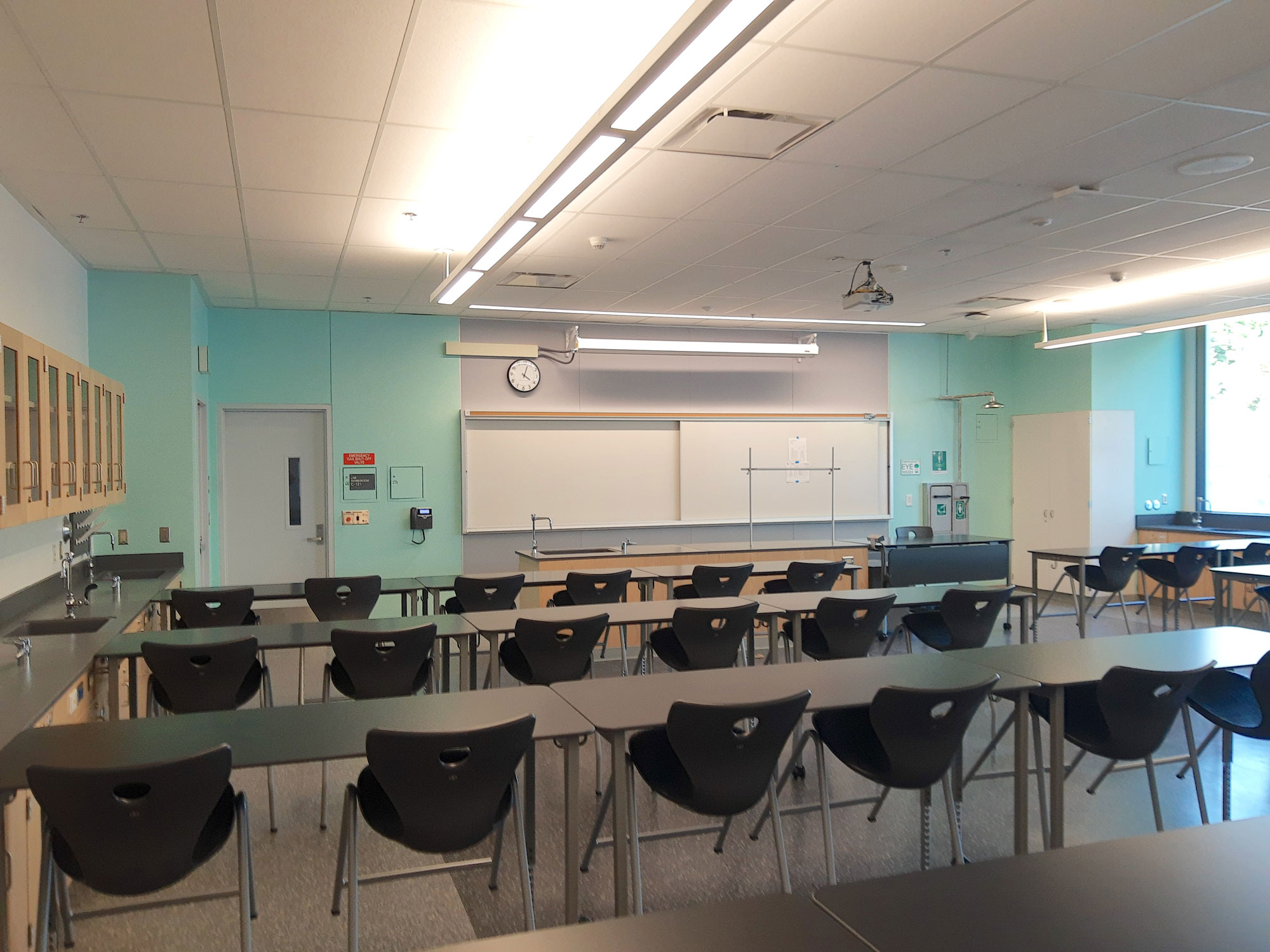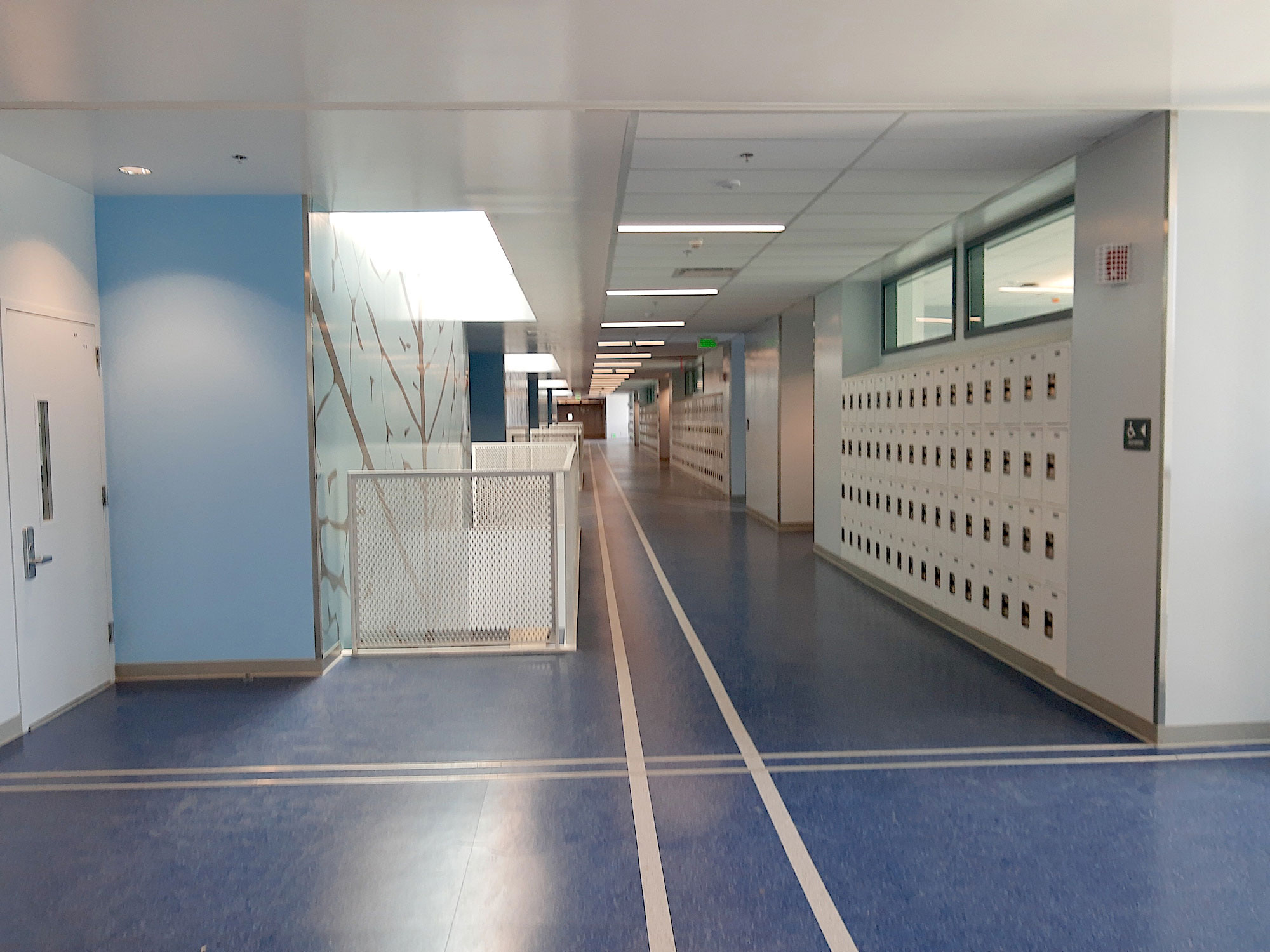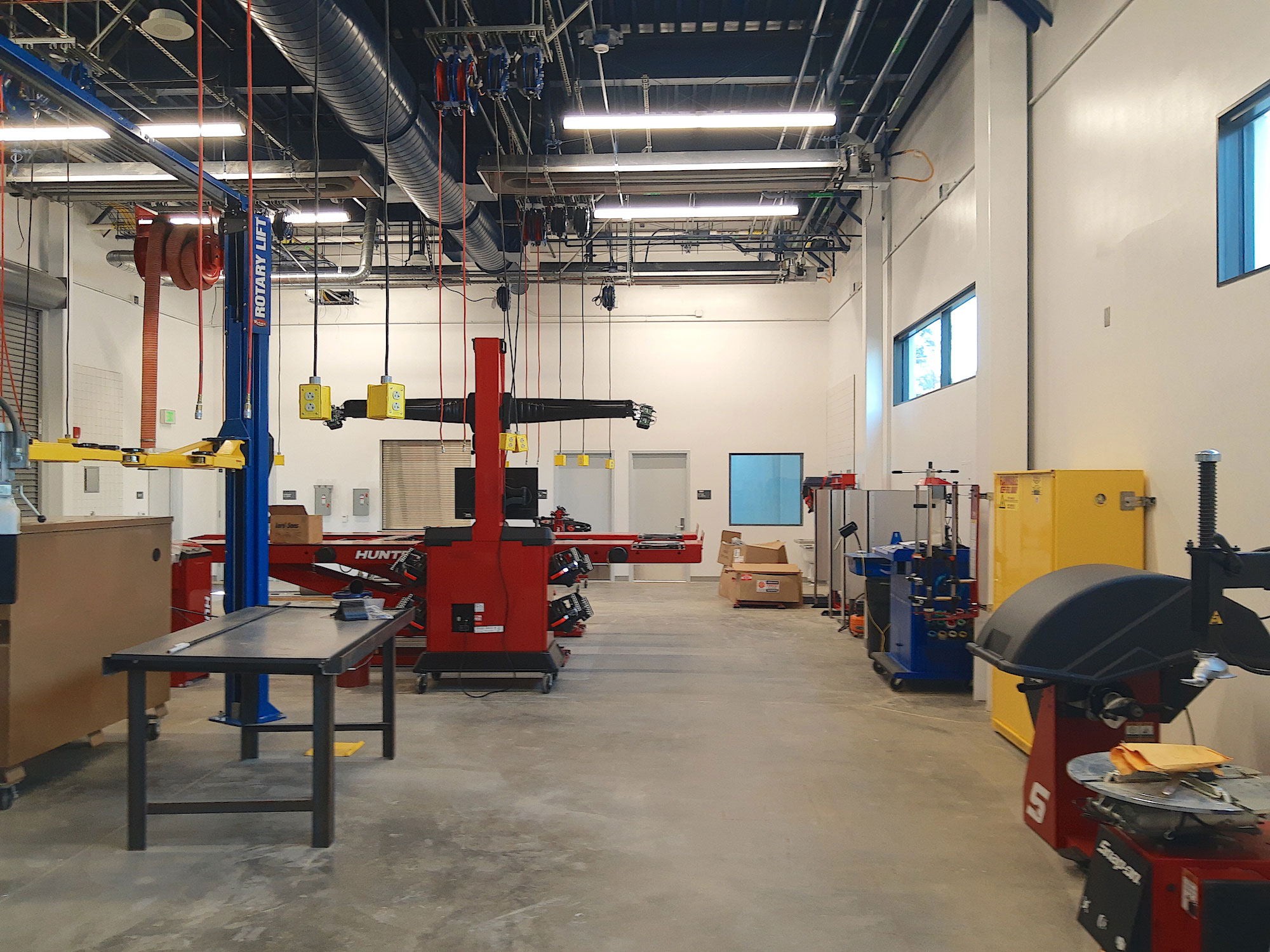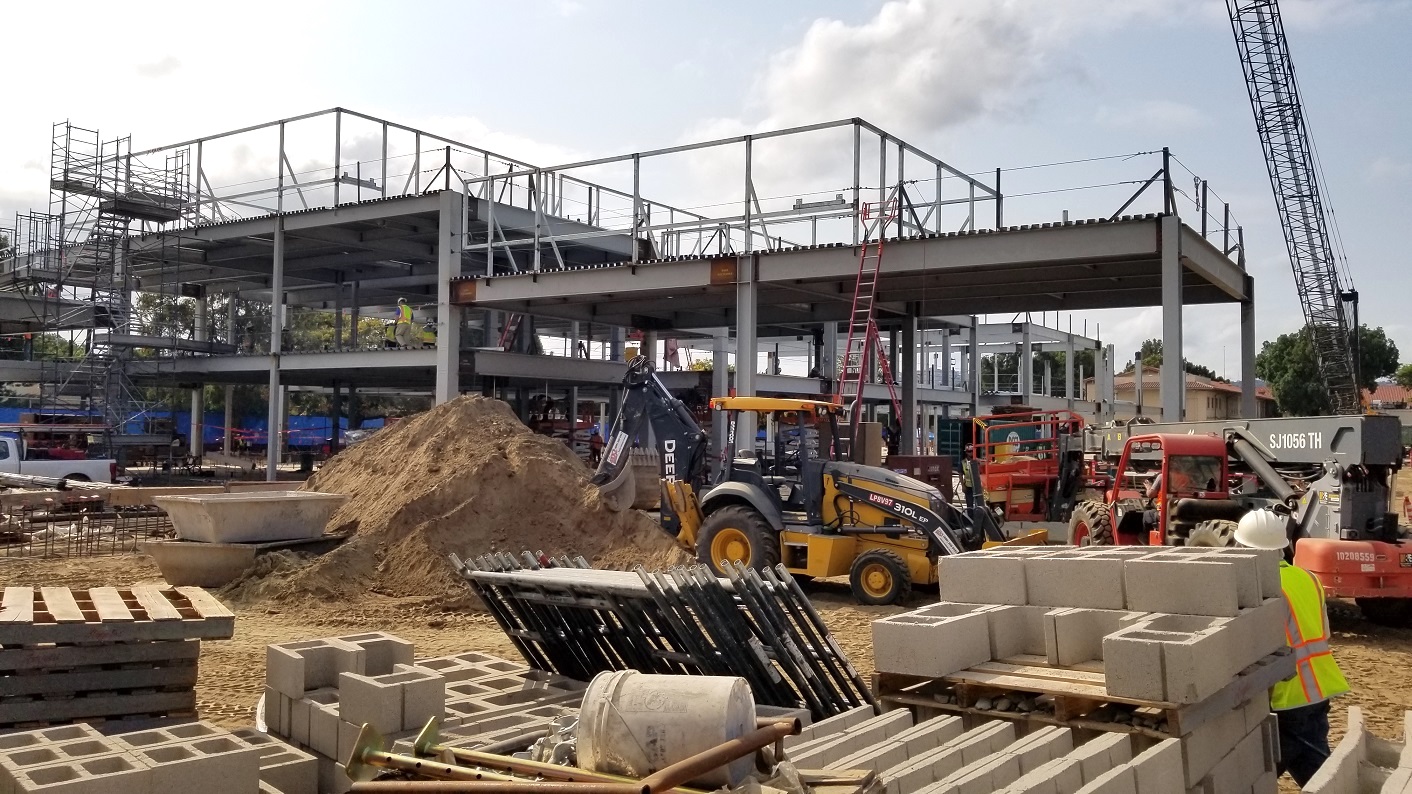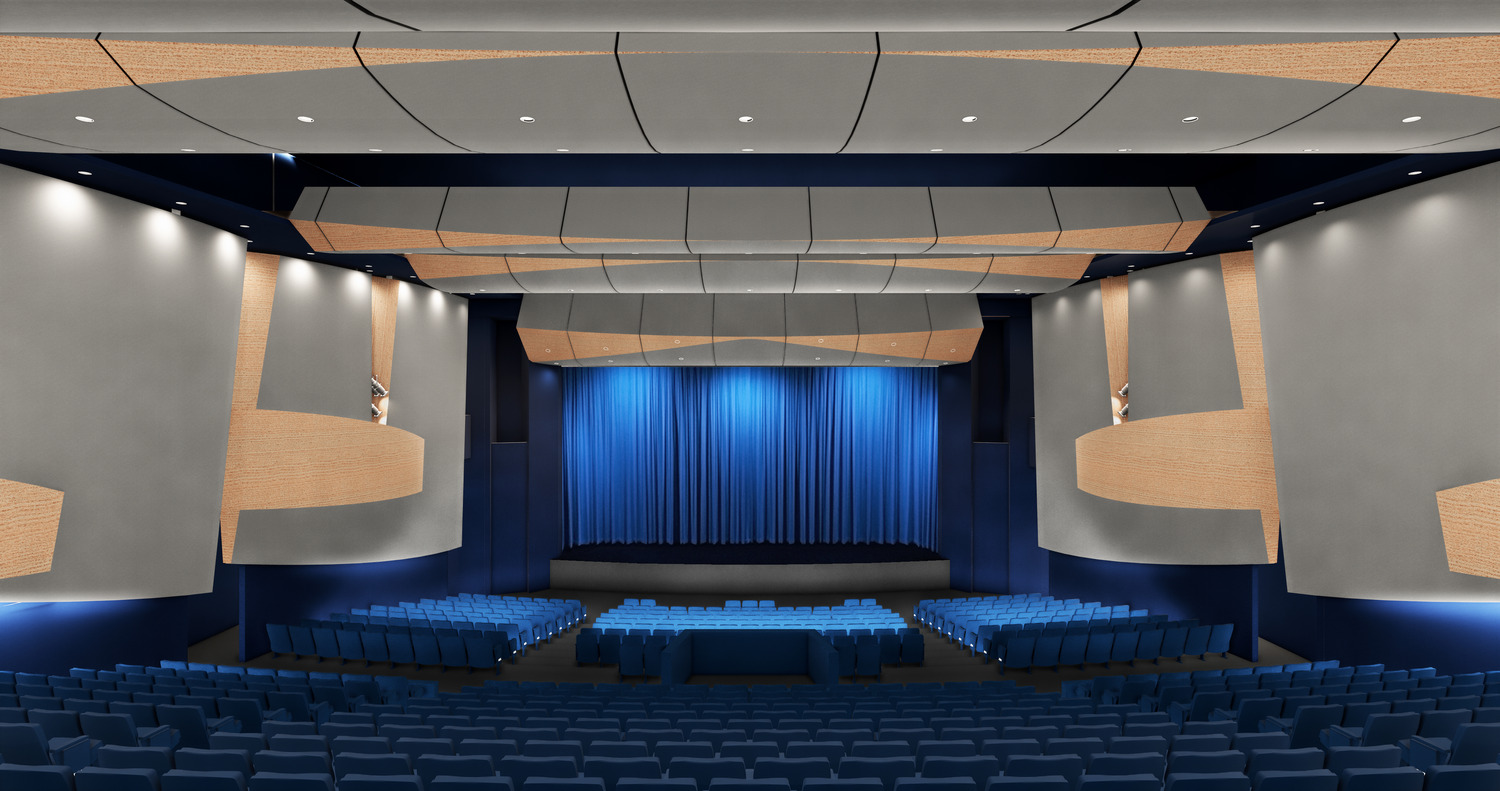 Phase 2 has already begun with the demolition of existing buildings and selective demolition in the historic buildings. The historic Kennedy Hall (1927/1930), Frasher Hall (1936) and library (1927) will all undergo a complete modernization. Further, we are excited to begin construction on our state-of-the-art, 800-seat, performing arts center at the heart of the historic senior quad. The auditorium building will have four performing arts classrooms for drama, instrumental music, chorus and dance. Other amenities include a scene shop and student store. This facility will be a training ground for performance and sound and lighting design. The auditorium will be a true teaching theater for all aspects of performance and production.
Stay tuned for more updates!