Creating Serene Sanctuaries – Architectural Record Webinar with James Simeo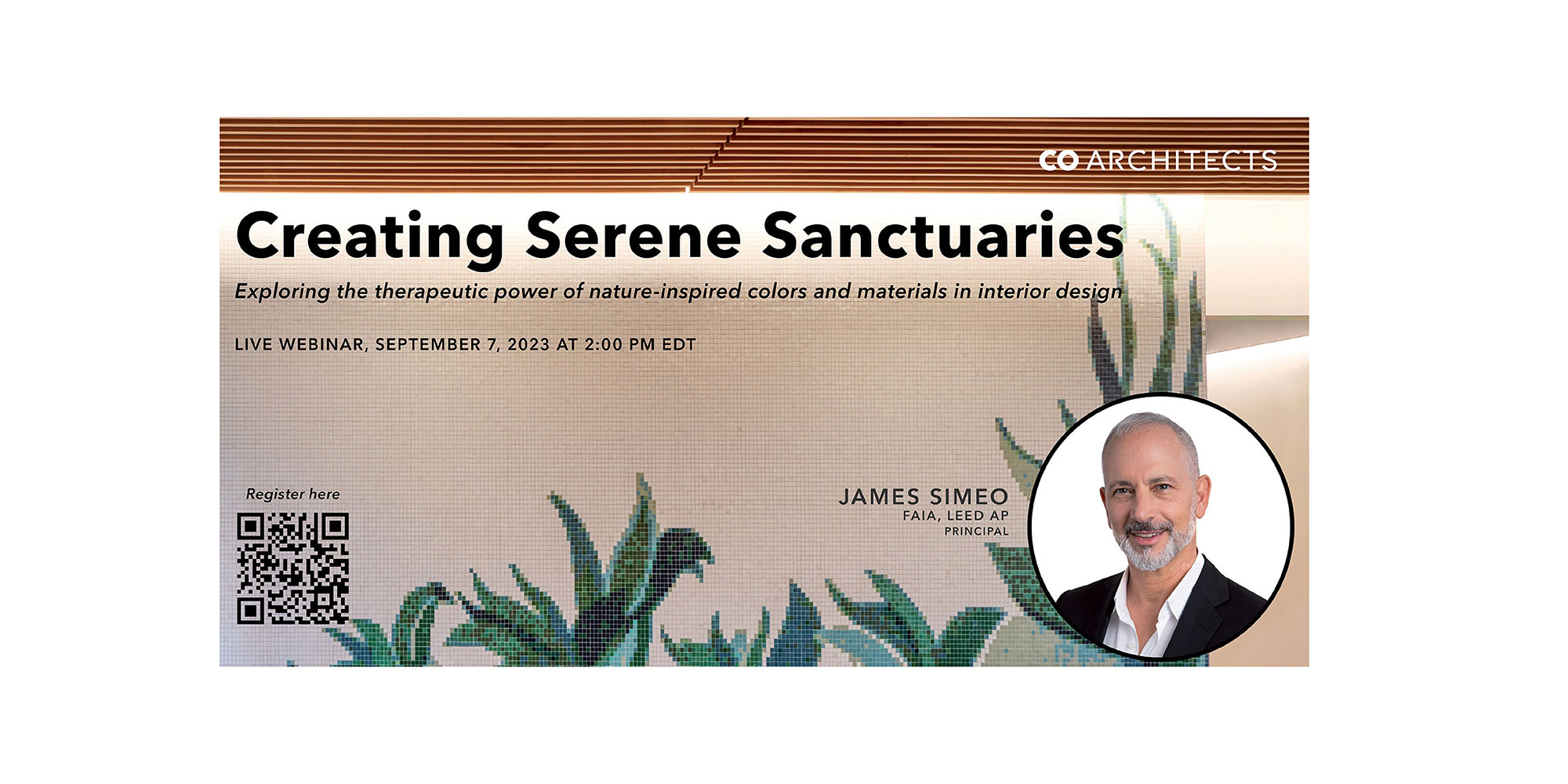 Don't miss Principal James Simeo's presentation on "Creating Serene Sanctuaries" for Architectural Record continuing education program. James will join two other expert panelists to discuss and share case studies on how nature-inspired materials and color choices can have a profound impact on wellbeing.
The webinar will be live on September 7 at 2:00 PM EDT.