University of Arizona Health Sciences Innovation Building Honored by 2023 AIA CAE Awards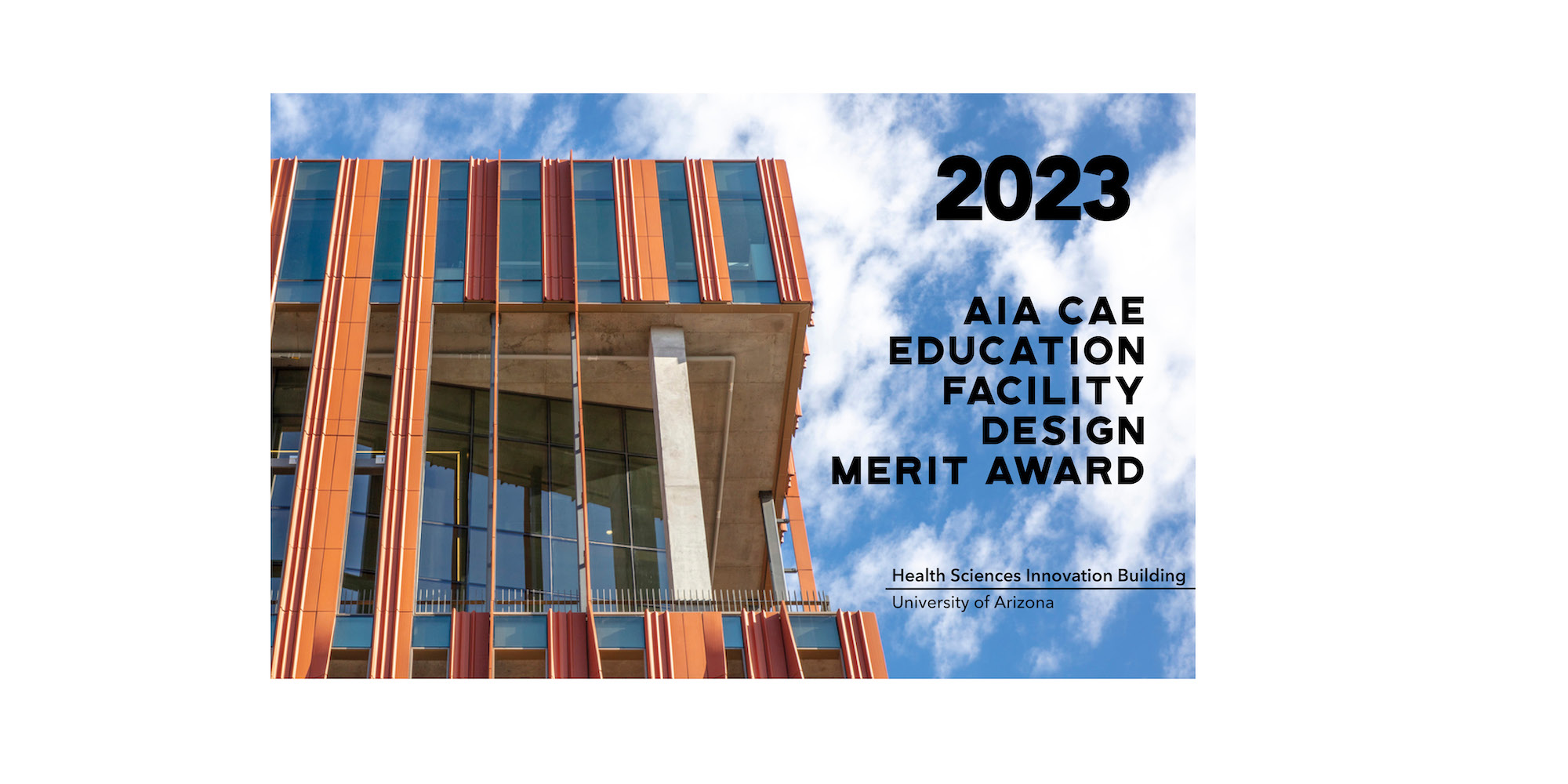 The CO Architects + Swaim Associates project received a prestigious Merit Award from the AIA Committee on Architecture for Education for its progressive program and design.
The AIA CAE Education Facility Design Awards represent the highest achievement in educational facility planning and design for early childhood, K-12, community and technical colleges, schools of higher education, corporate and other non-traditional learning environments. The winning projects are evaluated by jury and must meet a stringent set of criteria demonstrating pedagogical evolution, integration of functional needs with aesthetics, and incorporation of innovative sustainable design solutions.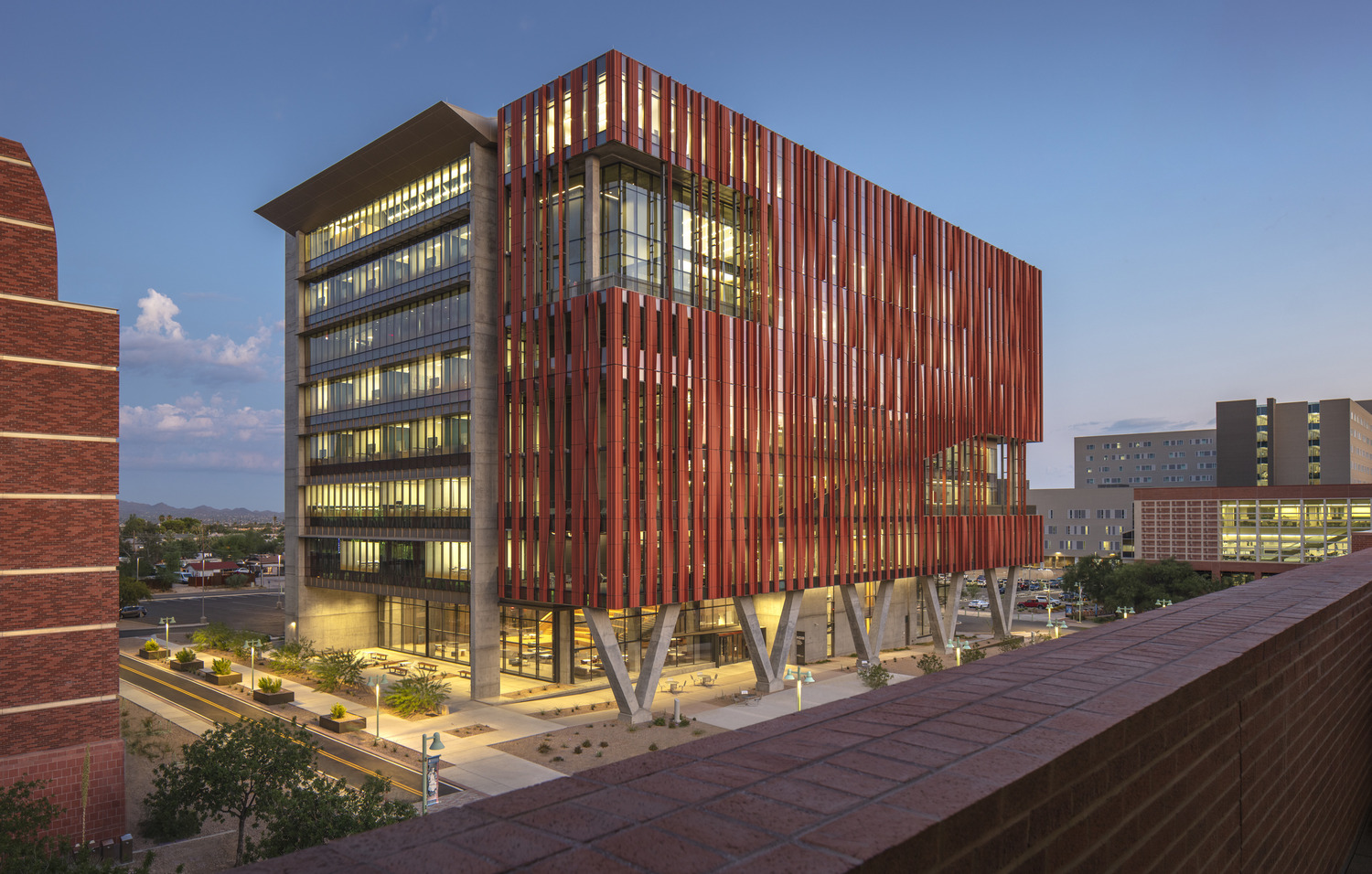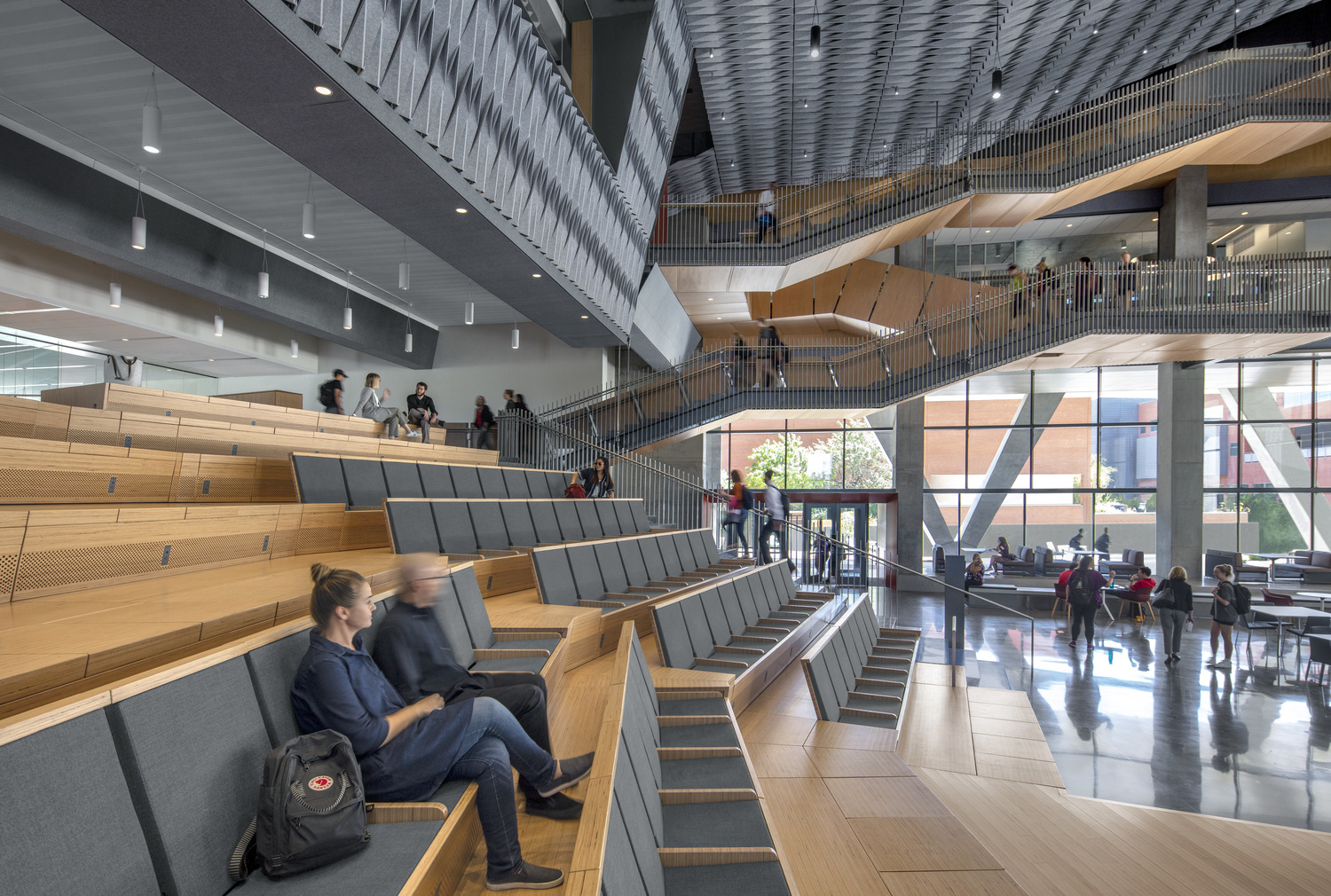 The Health Sciences Innovation Building (HSIB) was recognized for its progressive program that transcends established norms in health sciences education with a holistic, innovative and community-based approach. An interprofessional education facility, HSIB fulfills the University of Arizona's mission to reimagine curriculum to reflect healthcare's trend towards multidisciplinary and transprofessional care teams. HSIB brings together the Colleges of Medicine, Nursing, Pharmacy, and Public Health, fostering collegiality and respect while establishing lasting and meaningful community ties. 
"The stairs that unite the various spaces of this building symbolize the unity of the varied populations who share it."

Jury Comment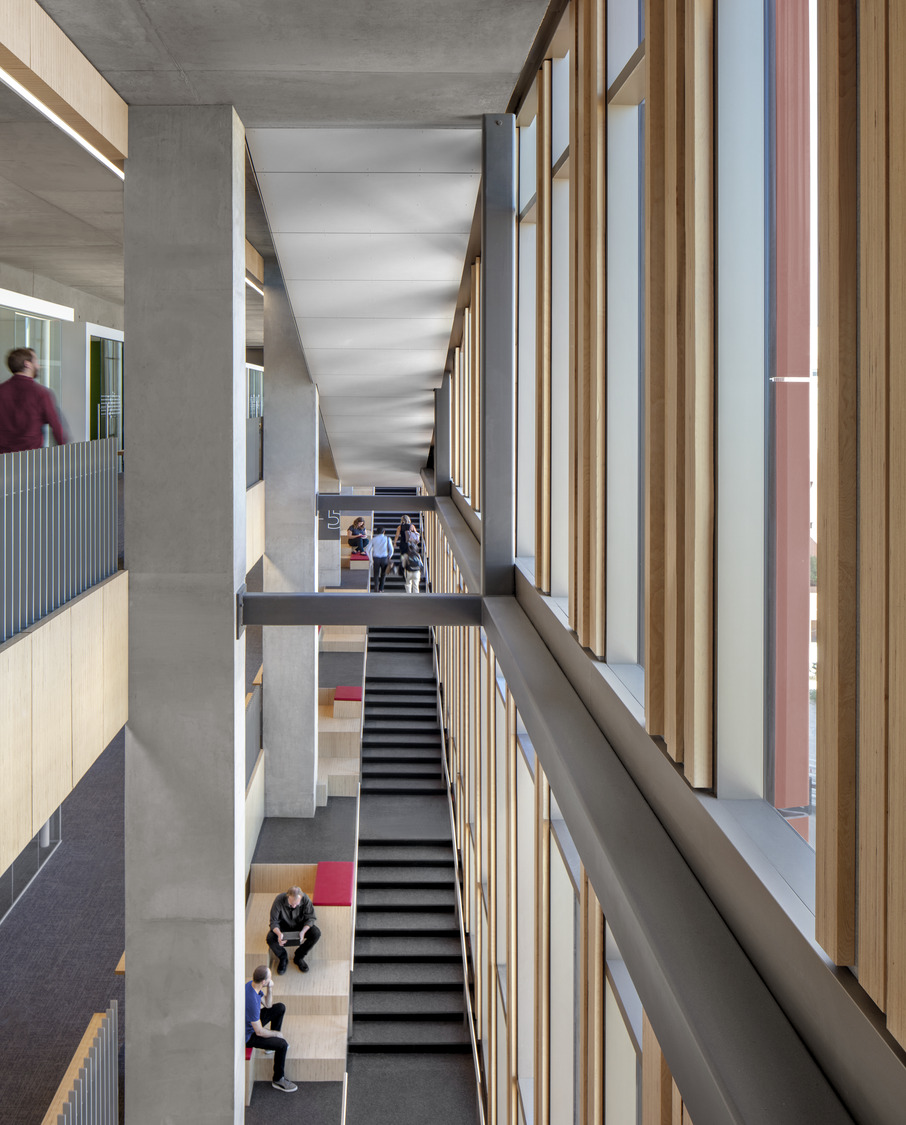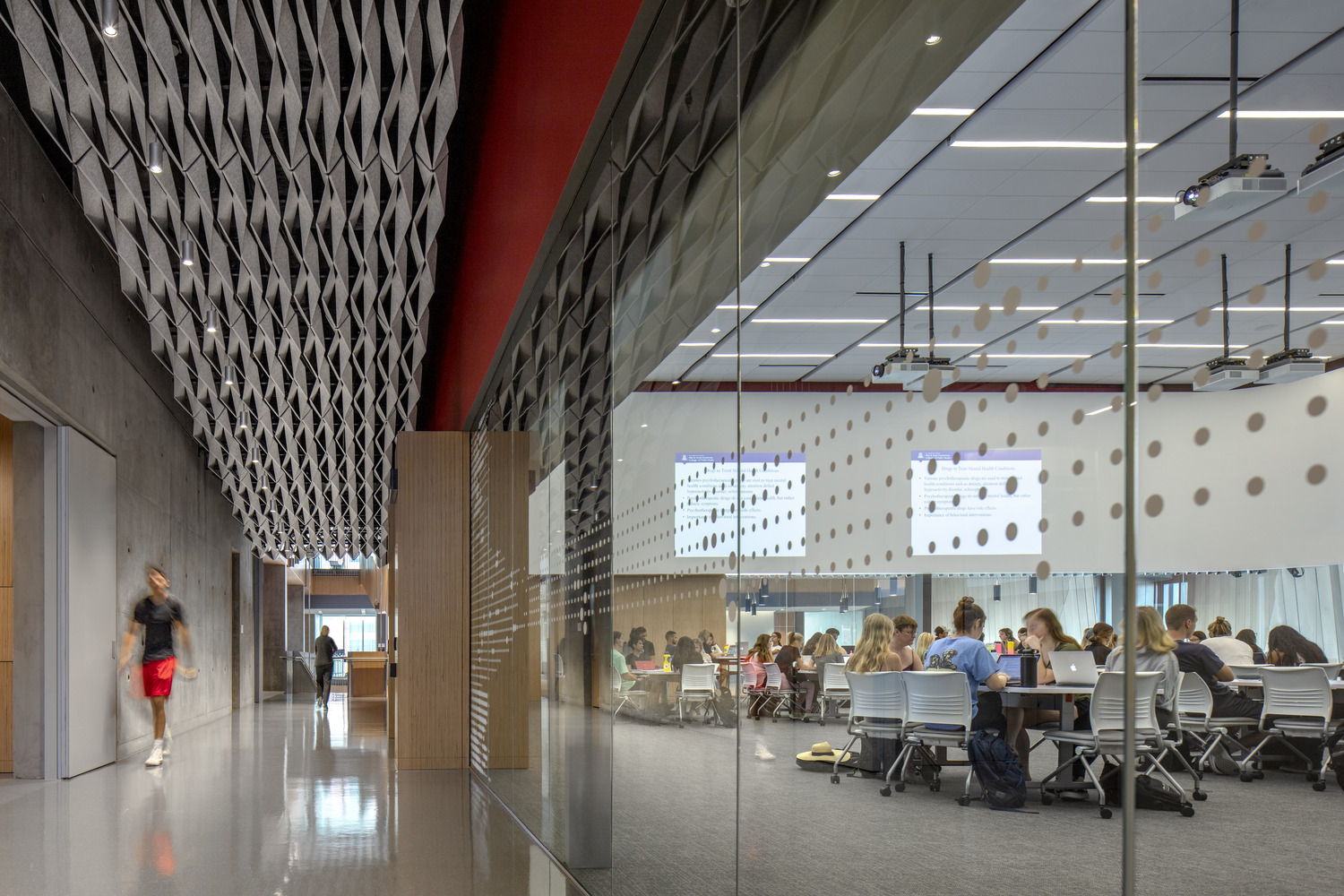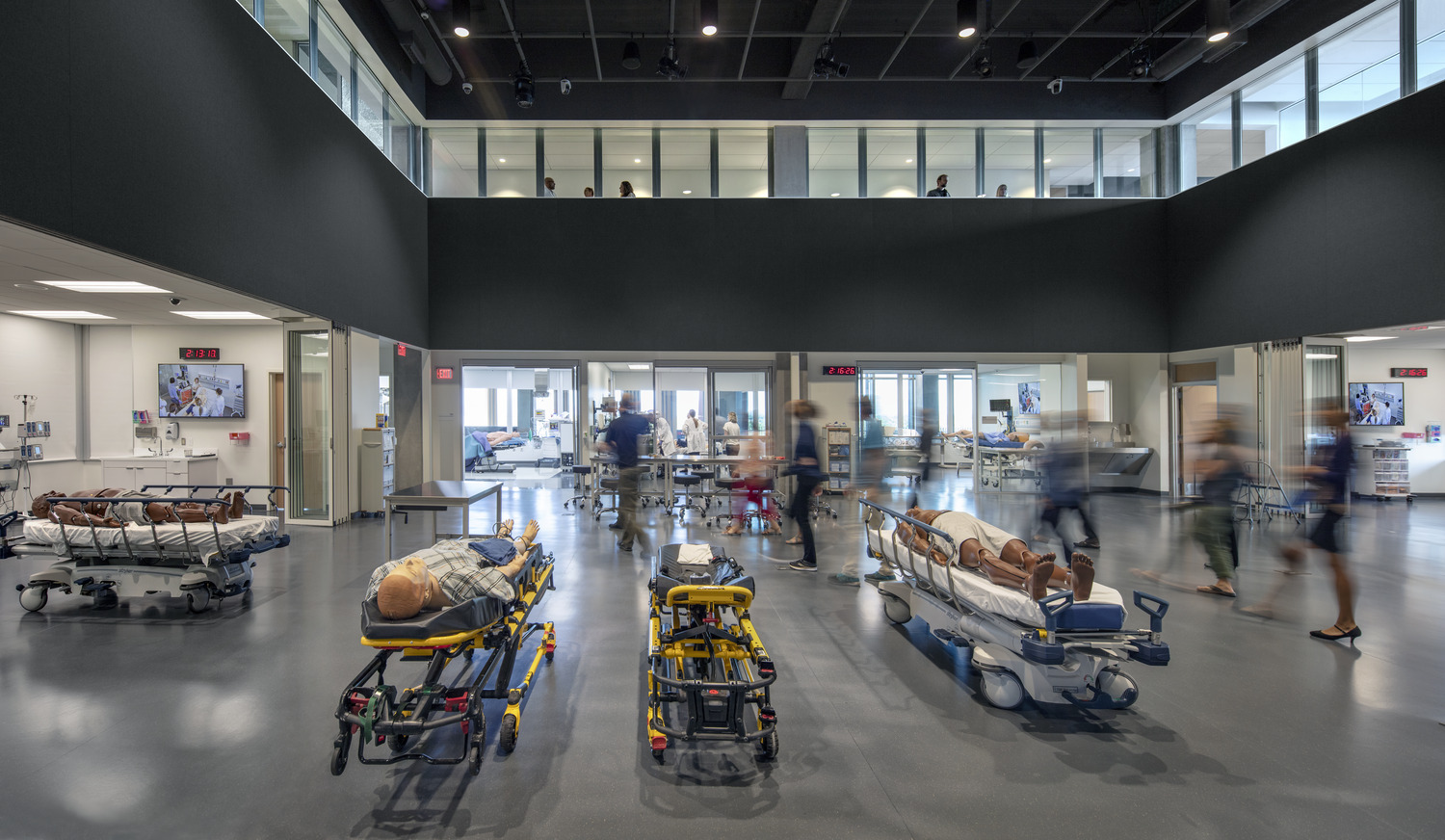 "HSIB is a true testament to an integrated team working under difficult and fast-paced conditions to create a high-performing, one-of-a-kind, and place-specific building in support of the next generation of health science professionals."

Alex Korter, AIA, RIBA, LEED AP BD+C, Principal at CO Architects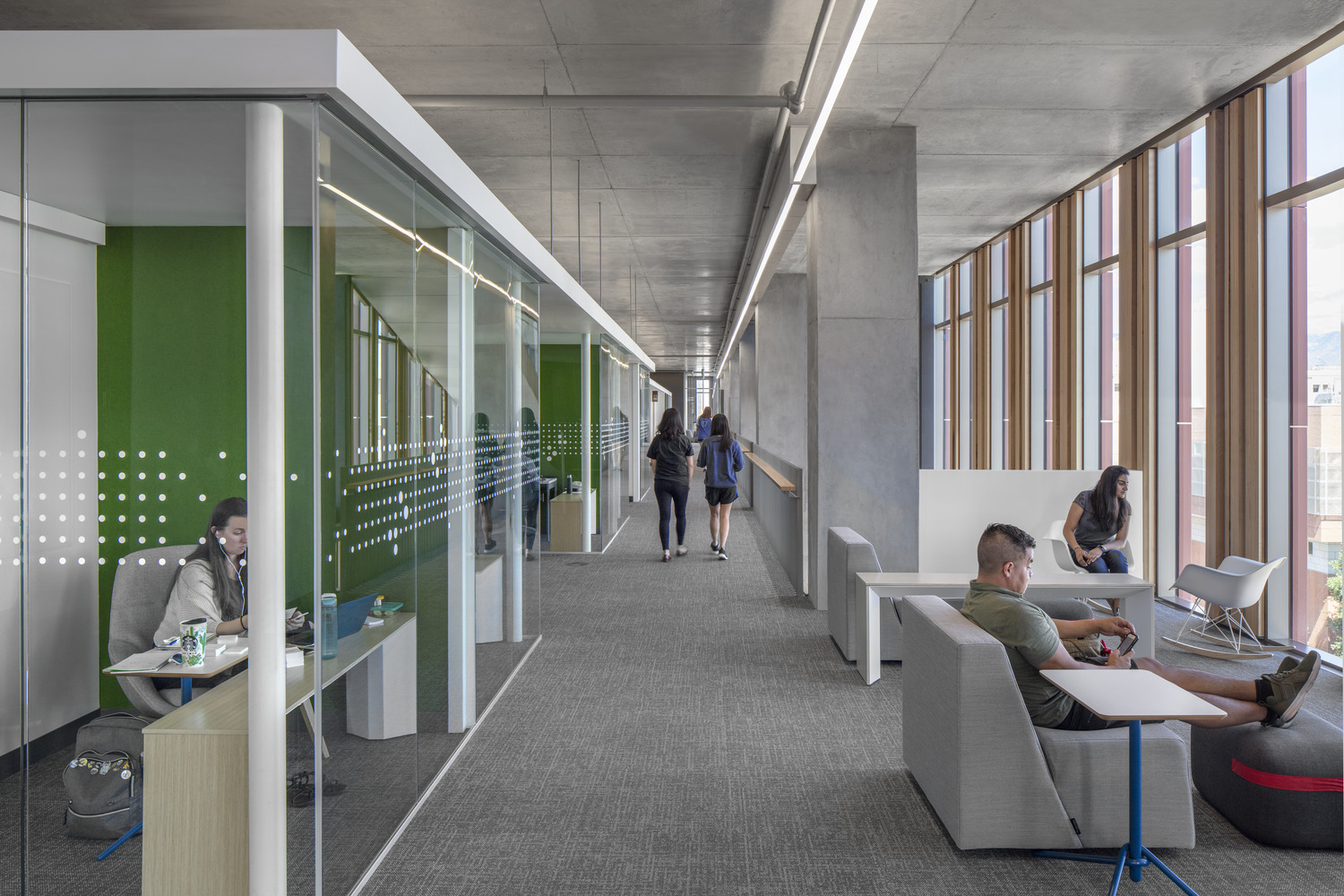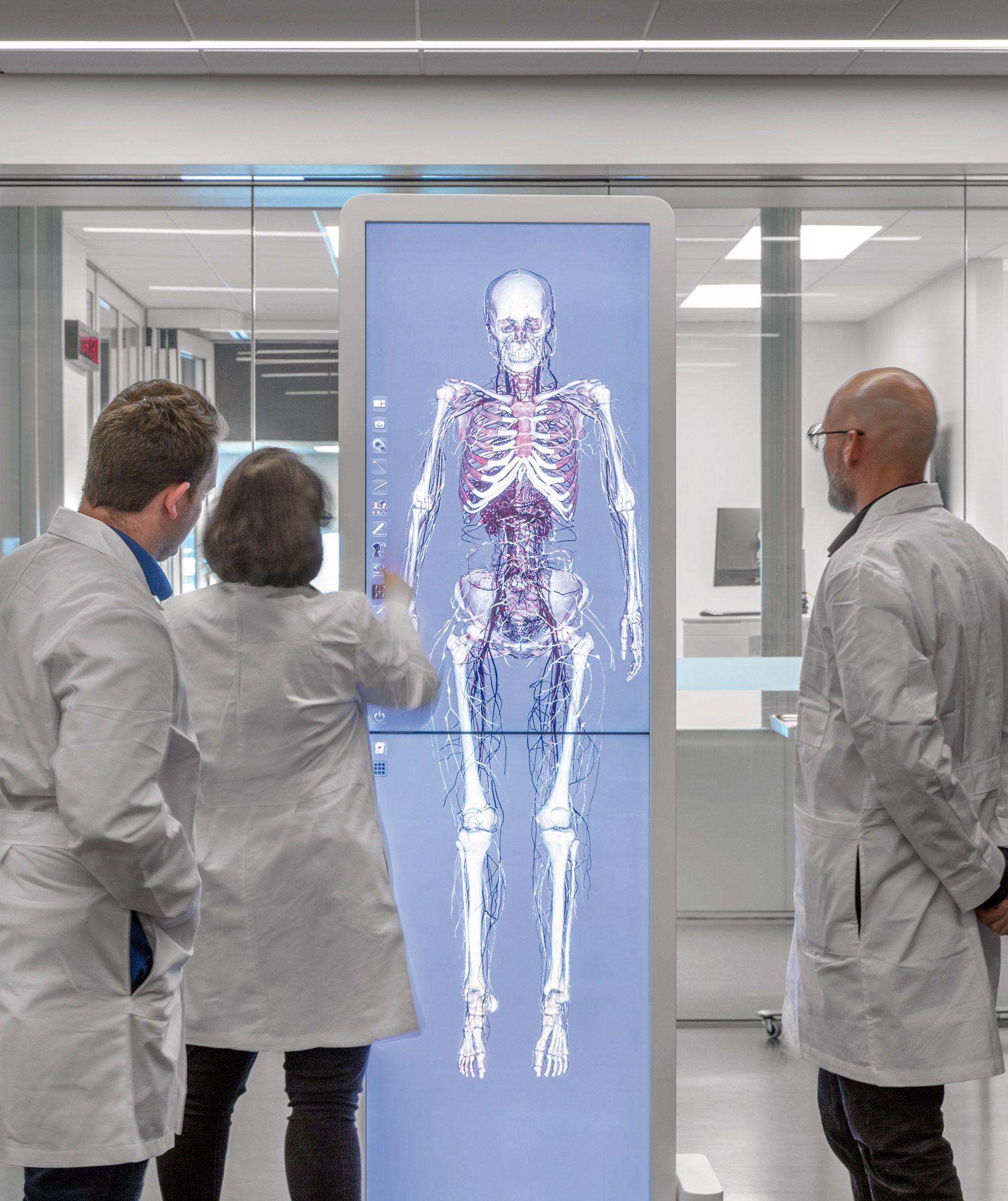 Evoking its place and locality, HSIB reflects Arizona's Sonoran Desert, identified by the saguaro cactus and the craft and resource-consciousness of Native Americans who made the desert their home. The twisting forms create a dynamic facade of ever-changing light and shadow. While visually appealing, this characteristic aids in the building's LEED Gold energy performance, minimizing heat gain while maximizing occupant comfort.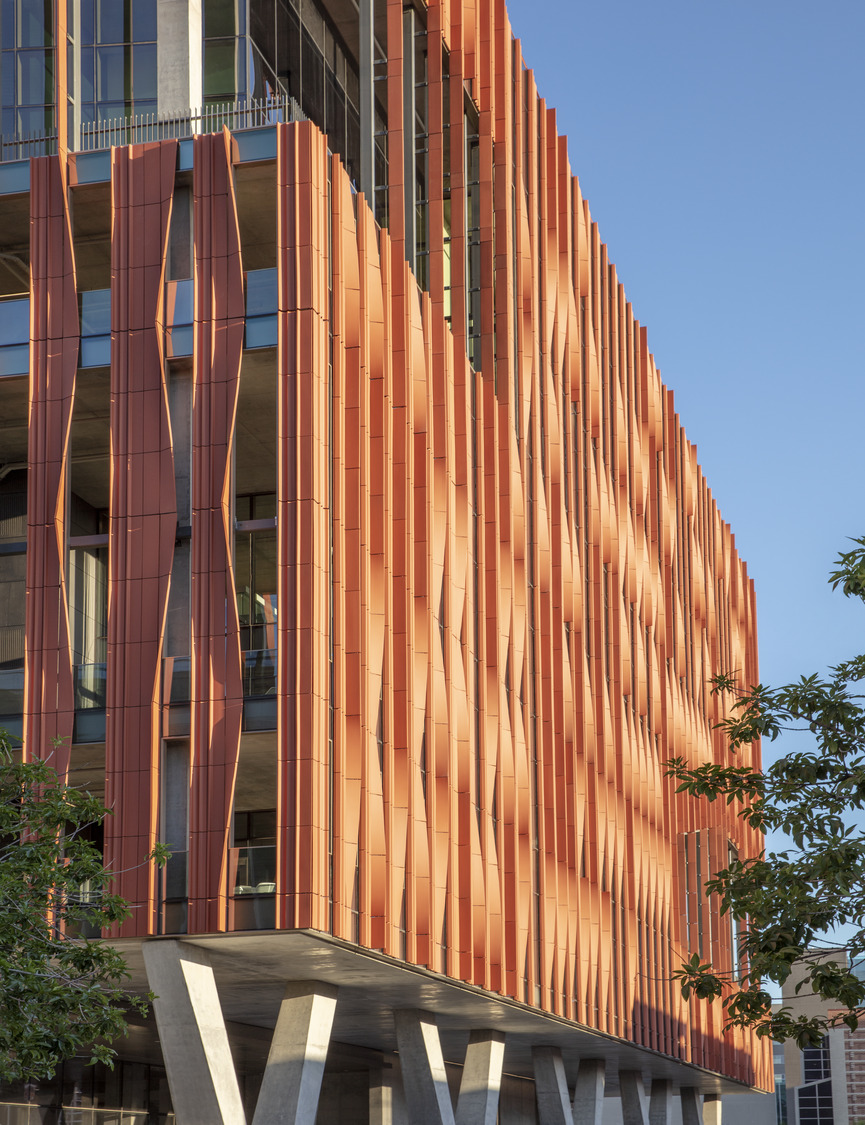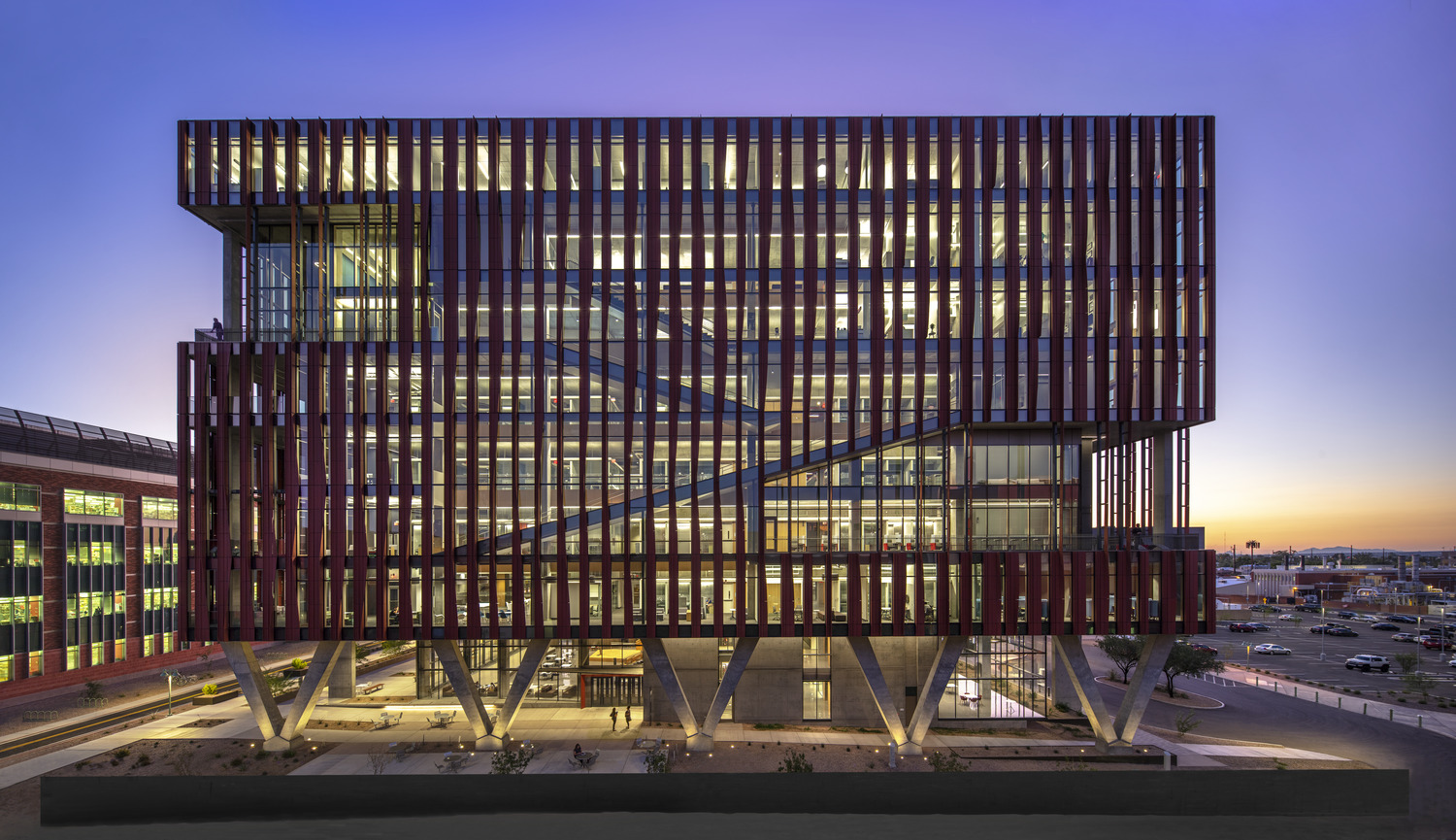 Read HSIB's project showcase on the AIA CAE website here.