SANDOW Design Group Roundtable Series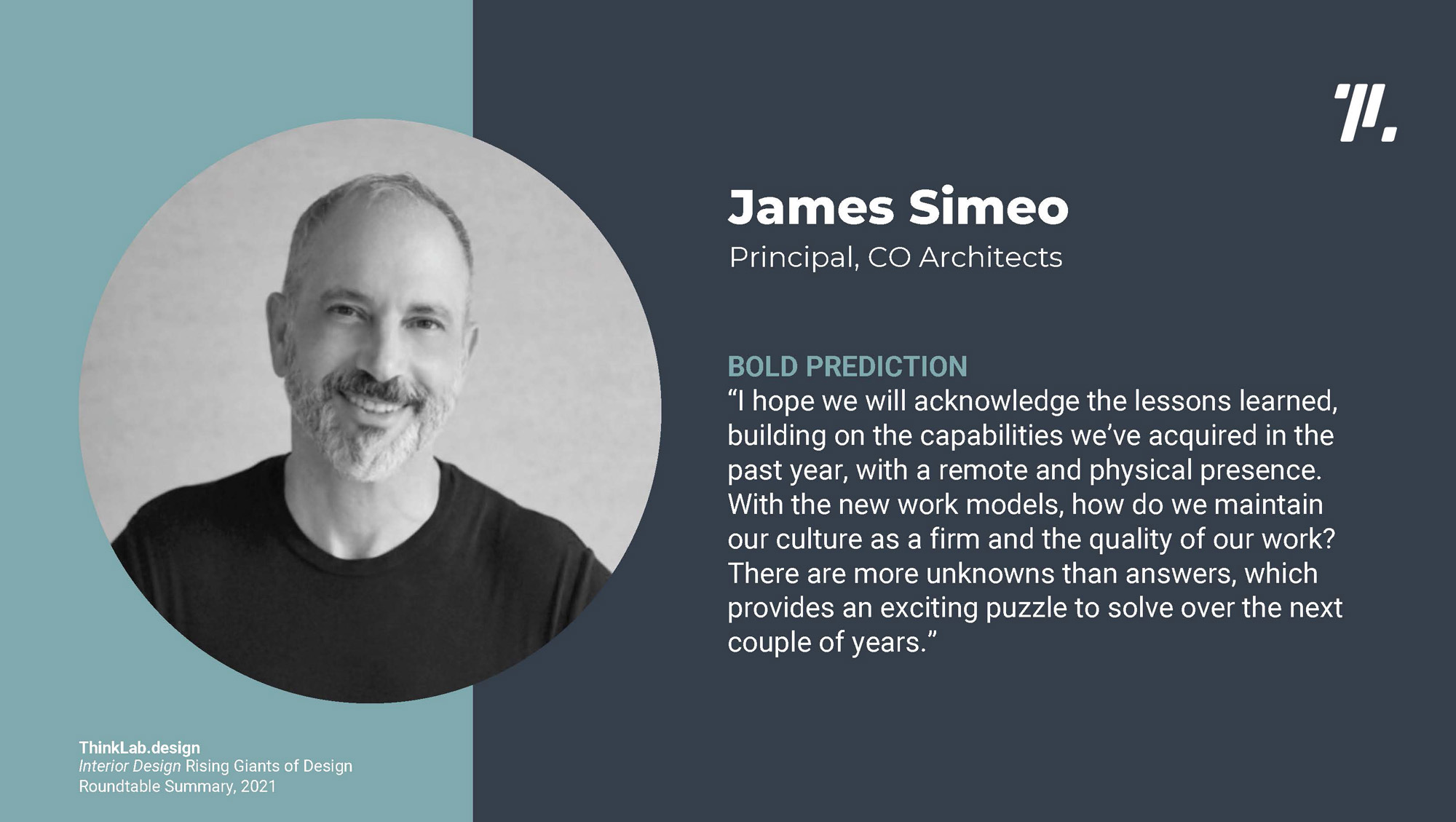 CO's James Simeo joined other 'Rising Giant' firms for a roundtable conversation about the future of the interior design industry with ThinkLab and SANDOW Design Group. Learn more in this recap on design challenges, ecosystem evolution, sourcing products, the rise of the savvy client and professional projections about the future of design.
ThinkLab brought together Interior Design's Rising Giants of Design to share never-before-released data and insights on the pandemic's effect on small design firms. Together the group discussed ideas for the future, ranging from design philosophy to product ideas and client responses. Principal James Simeo joined other design professionals representing a cross section of perspectives on the industry's current obstacles and initiatives. To kick off the conversation, each participant offered a bold observation of the industry.
Check out a recap of the roundtable discussion here: ThinkLab June 2021 Roundtable Summary_Rising Giants