Sustainable Design in a Challenging Climate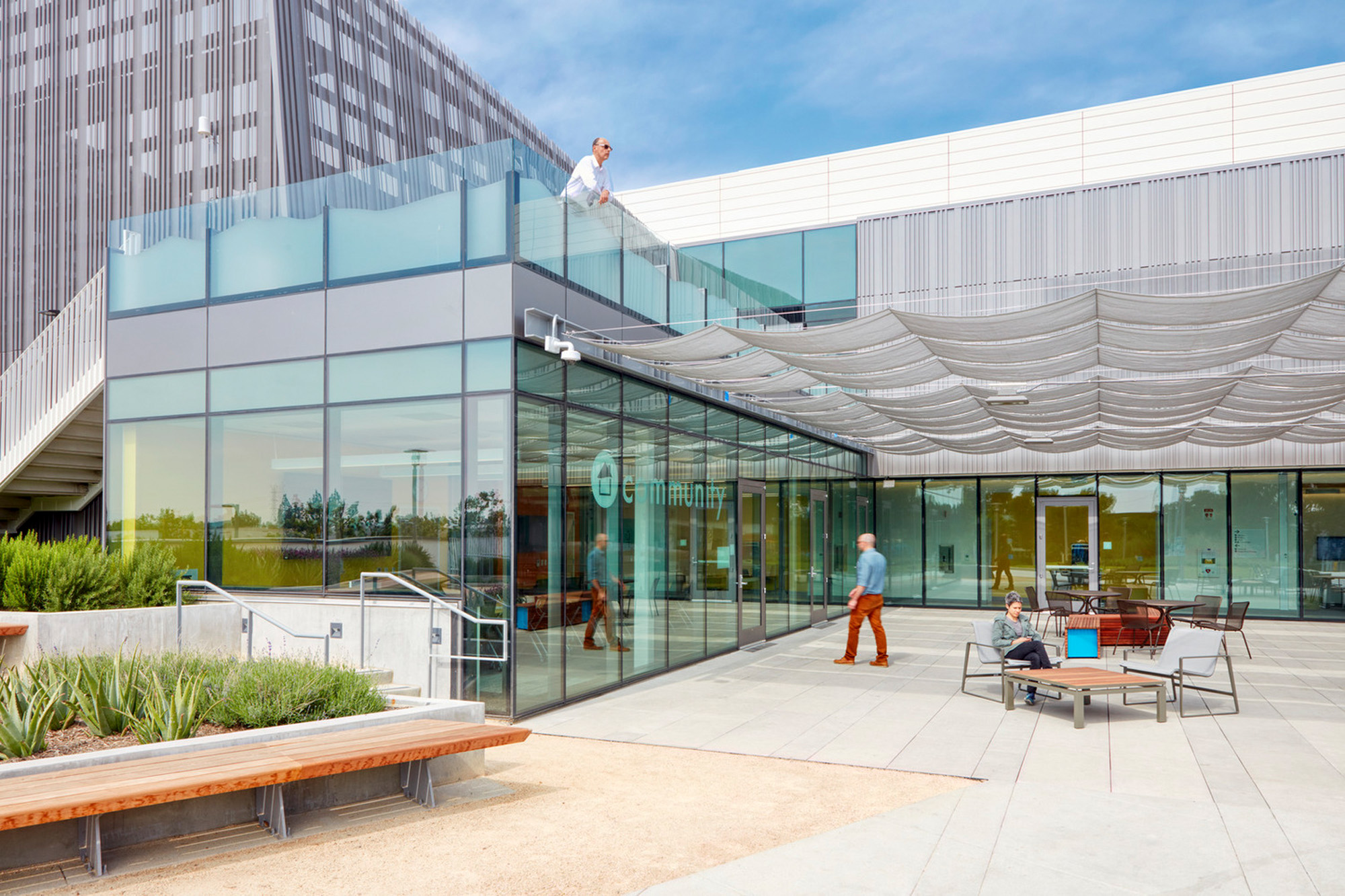 The LEED Gold Irwindale Specialty MOB / Health Hub is an exemplar of Kaiser Permanente's new community Health Hub – a healthcare "community" that includes access to wellness education and retail services. The building transformed a challenging site into an oasis of health and wellness for the community. It forms a three-sided barrier around a protected outdoor plaza, blocking noise, wind and debris from the busy surroundings. The design employs a number of sustainability measures contributing to its LEED Gold rating, including a high-performance facade, early engineer involvement with energy modeling, renewable energy and sustainable site design.
High-Performance Facade
It was important to retain transparency at the building's main entrance between the protected outdoor plaza and the indoor Public Square. A fabric canopy spans above this area, reducing heat gain within the building and creating a shaded entry. The facade employs solar shading to further reduce heat gain, while still allowing daylight into the indoor Public Square.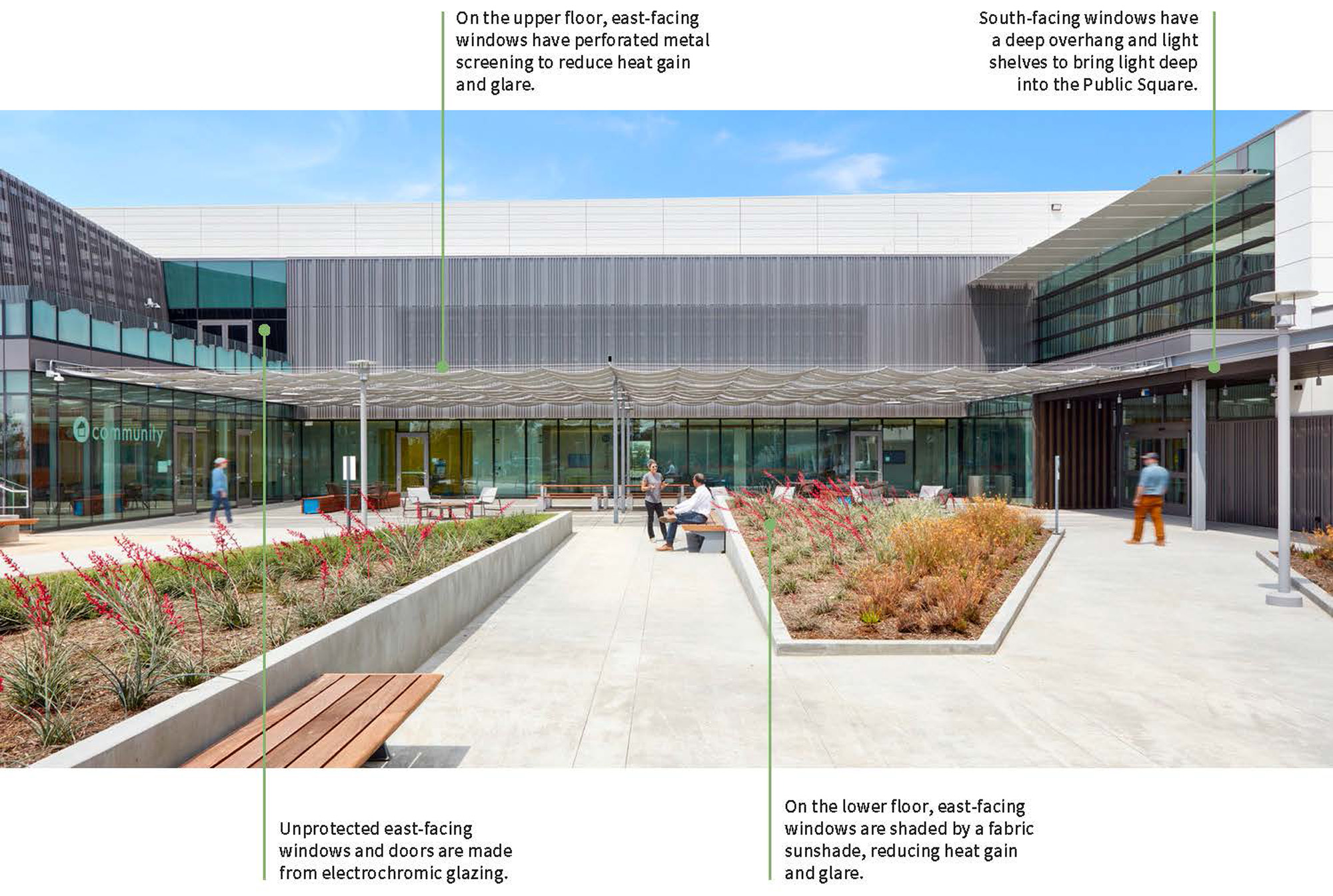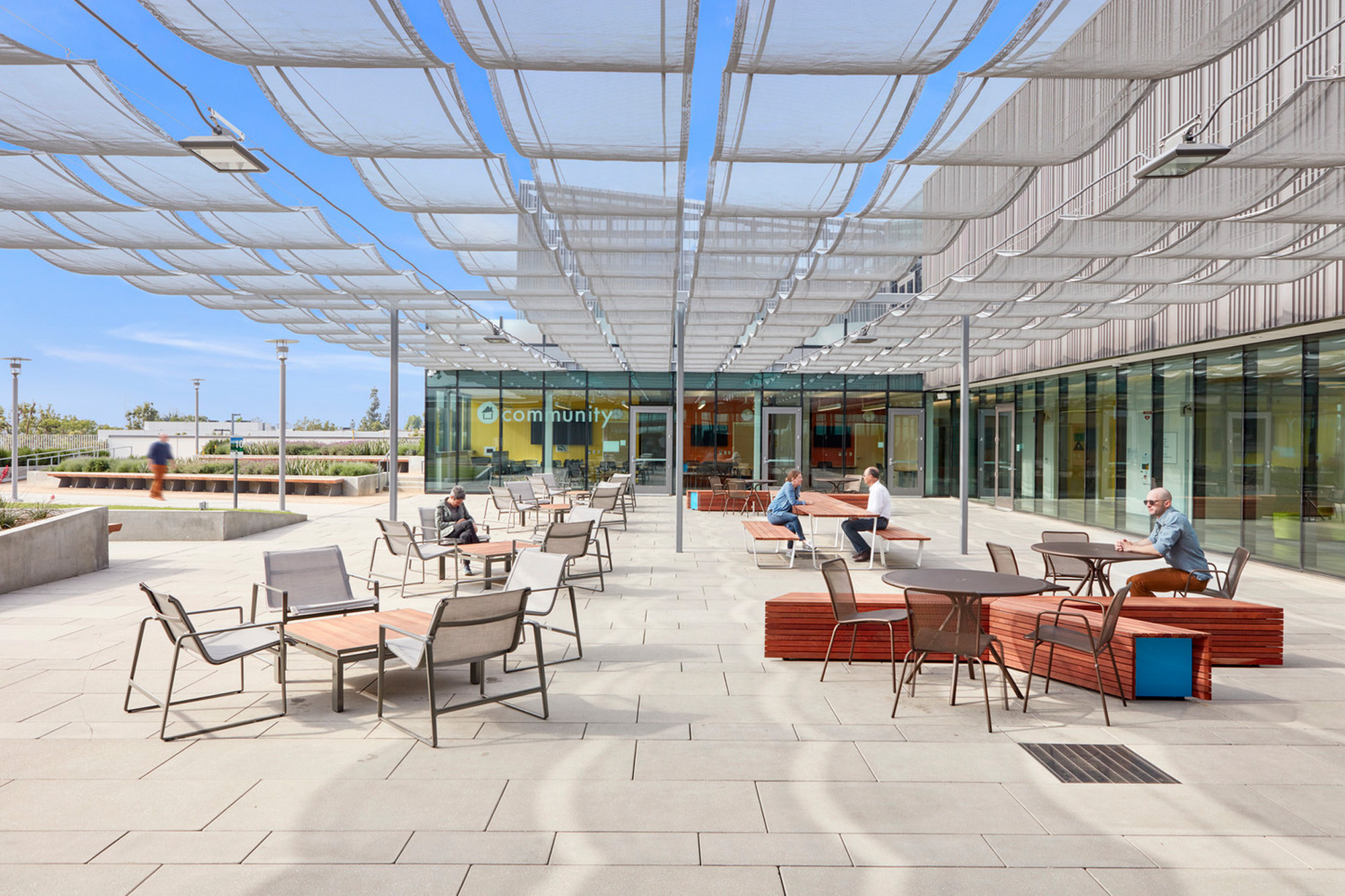 In areas where this transparency was less important, self-dimming electrochromic glazing is used to reduce heat gain, removing the need for built-in solar shading. This is particularly effective on the south and west sides, where the glazing can be dimmed to reduce 99% of solar radiation while still allowing views out.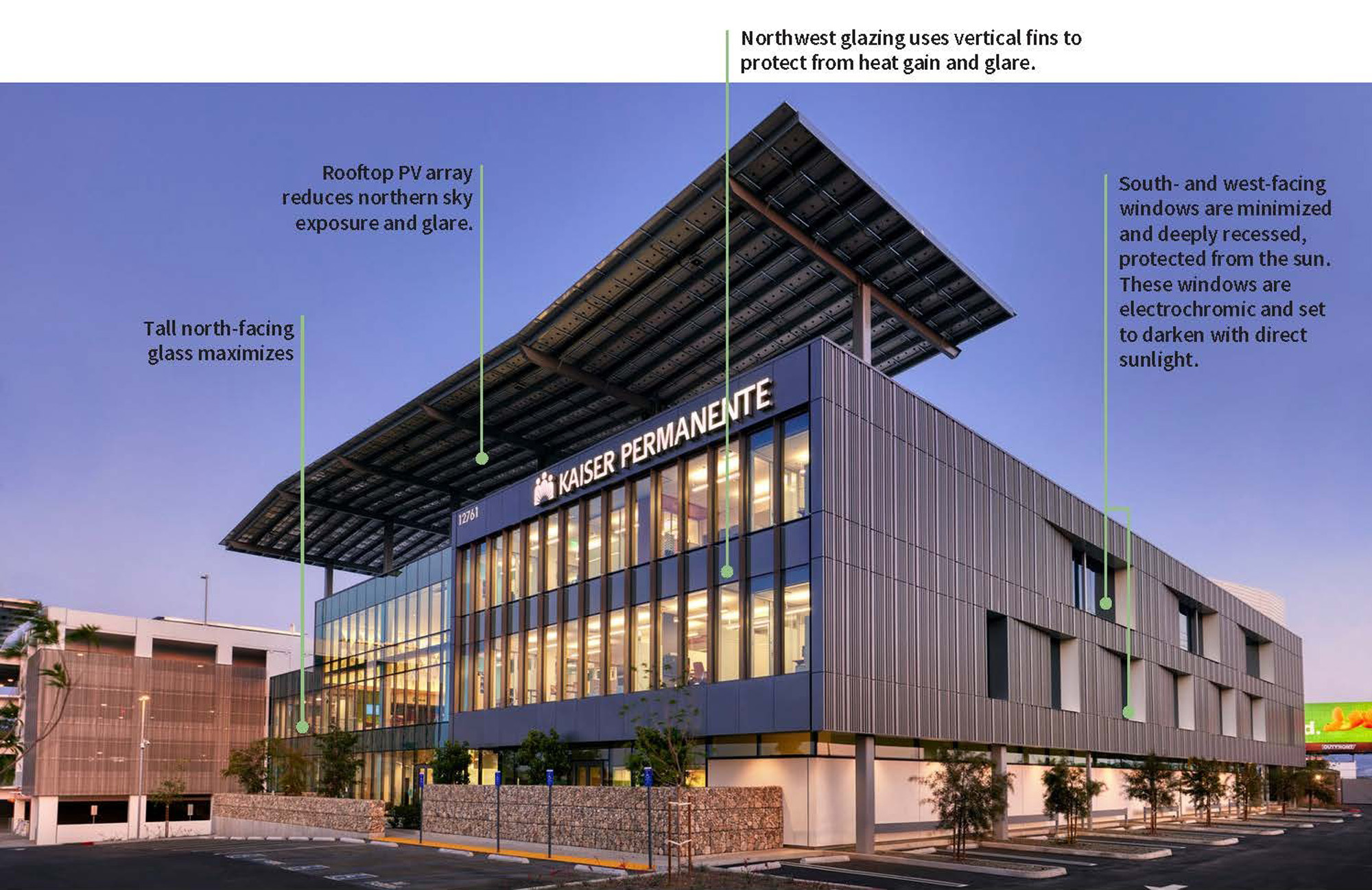 Energy Modeling 
This project utilized Design-Assist for early involvement with engineers, enabling extensive energy and daylight analyses to be performed at every design phase. Over a dozen life cycle analyses were made to compare various HVAC options to determine the best and most efficient option for the client. Each iteration was incorporated into the energy model in an effort to find synergies.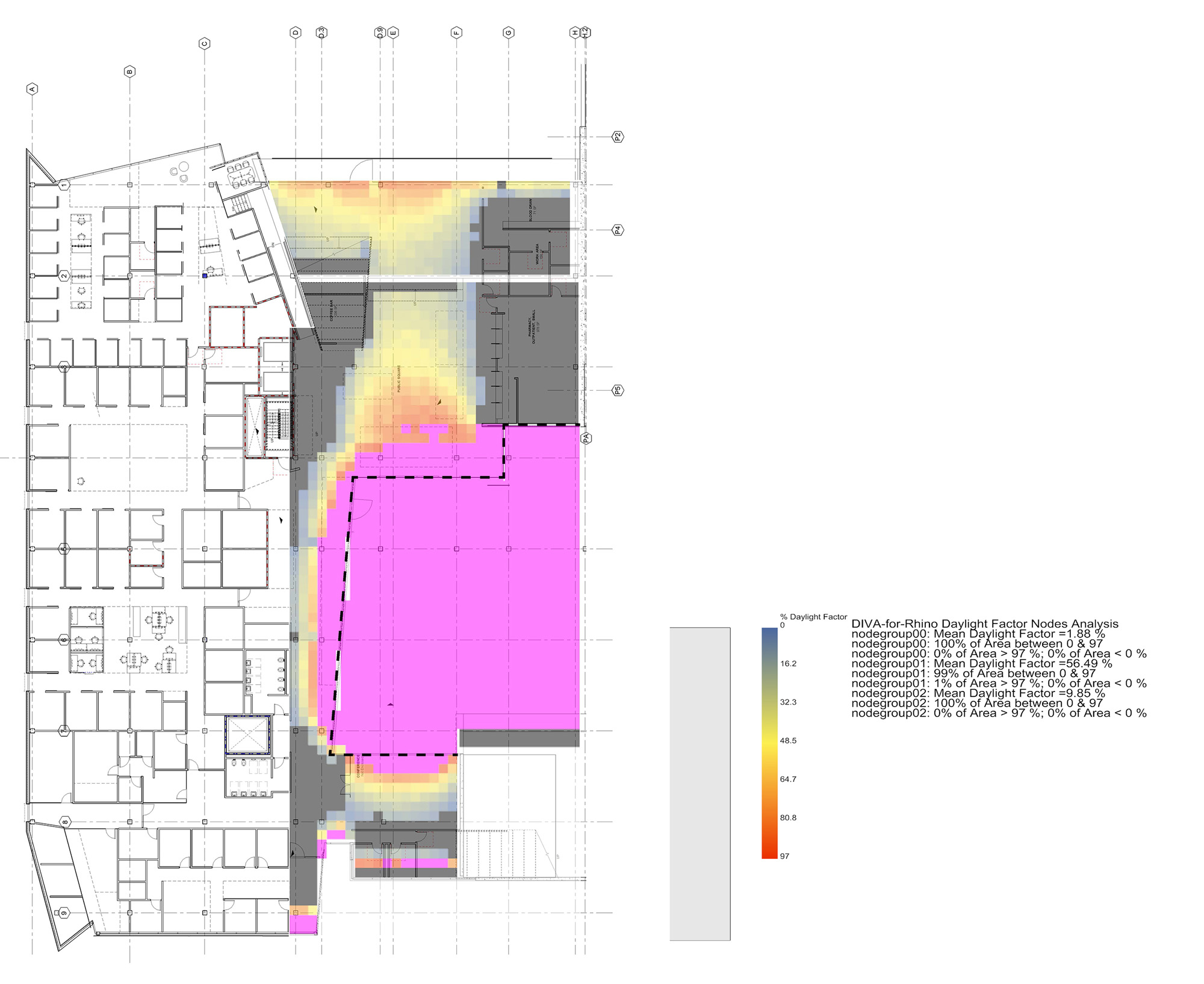 On-Site Renewables
Echoing the form of the mountains are three undulating solar panel canopies spanning the roof of the MOB and Parking Structure. Totaling 13,500-sf, this array helps the building achieve an EUI of 72.5 Kbtu/sf, representing a 46% reduction in energy consumption as compared to the baseline national average for this building type.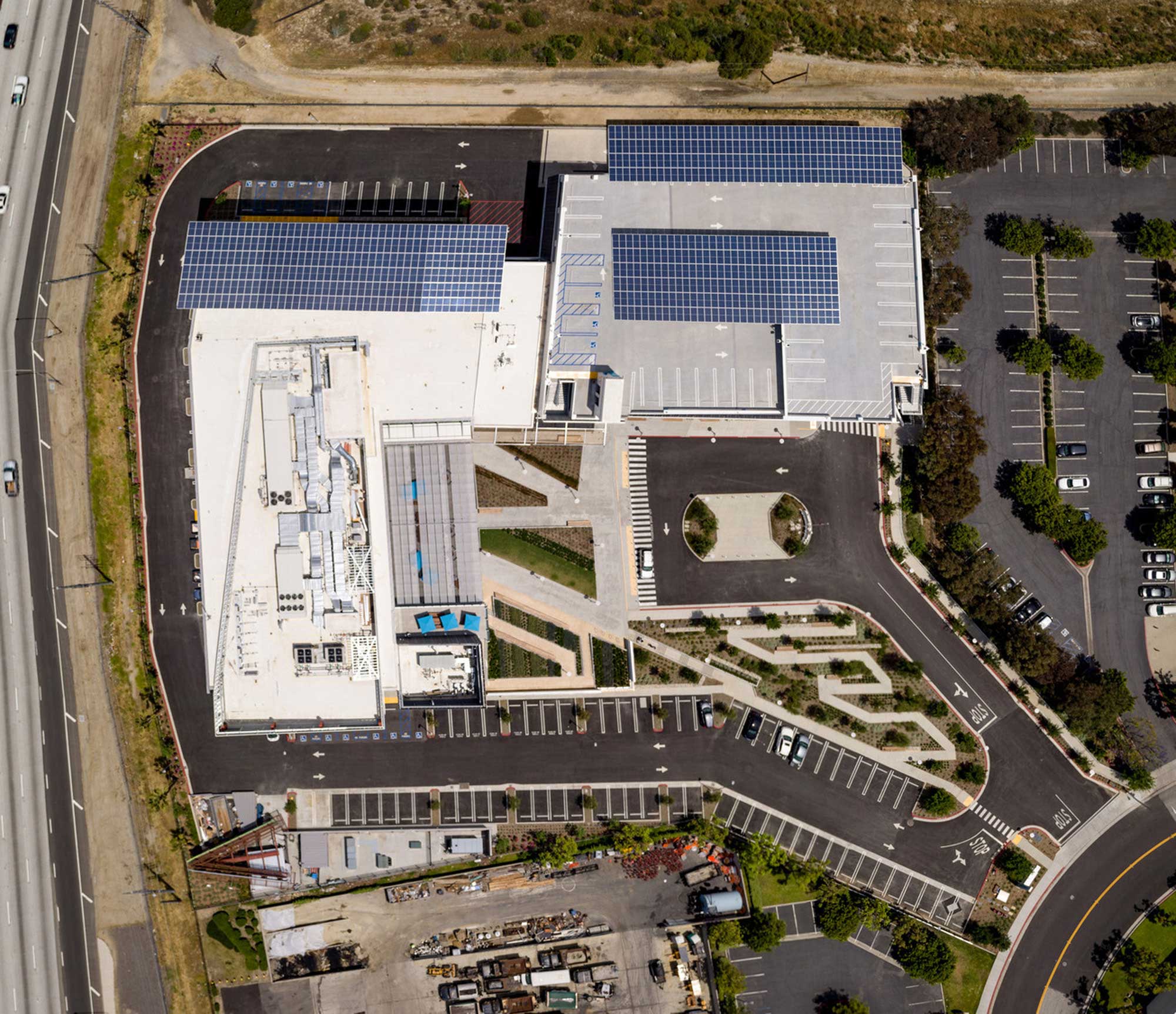 Sustainable Site
The sustainable measures for site development under LEED include maximizing open space, areas of respite with connection to the natural world, stormwater management and options for alternative transportation. In addition, the community connectivity benefits achieved by creating an amenity for all visitors to learn, cultivate and refresh are substantial. Maximizing vegetation on site was important to create a nurturing and healing environment for patients, staff, the surrounding community and the local ecosystem.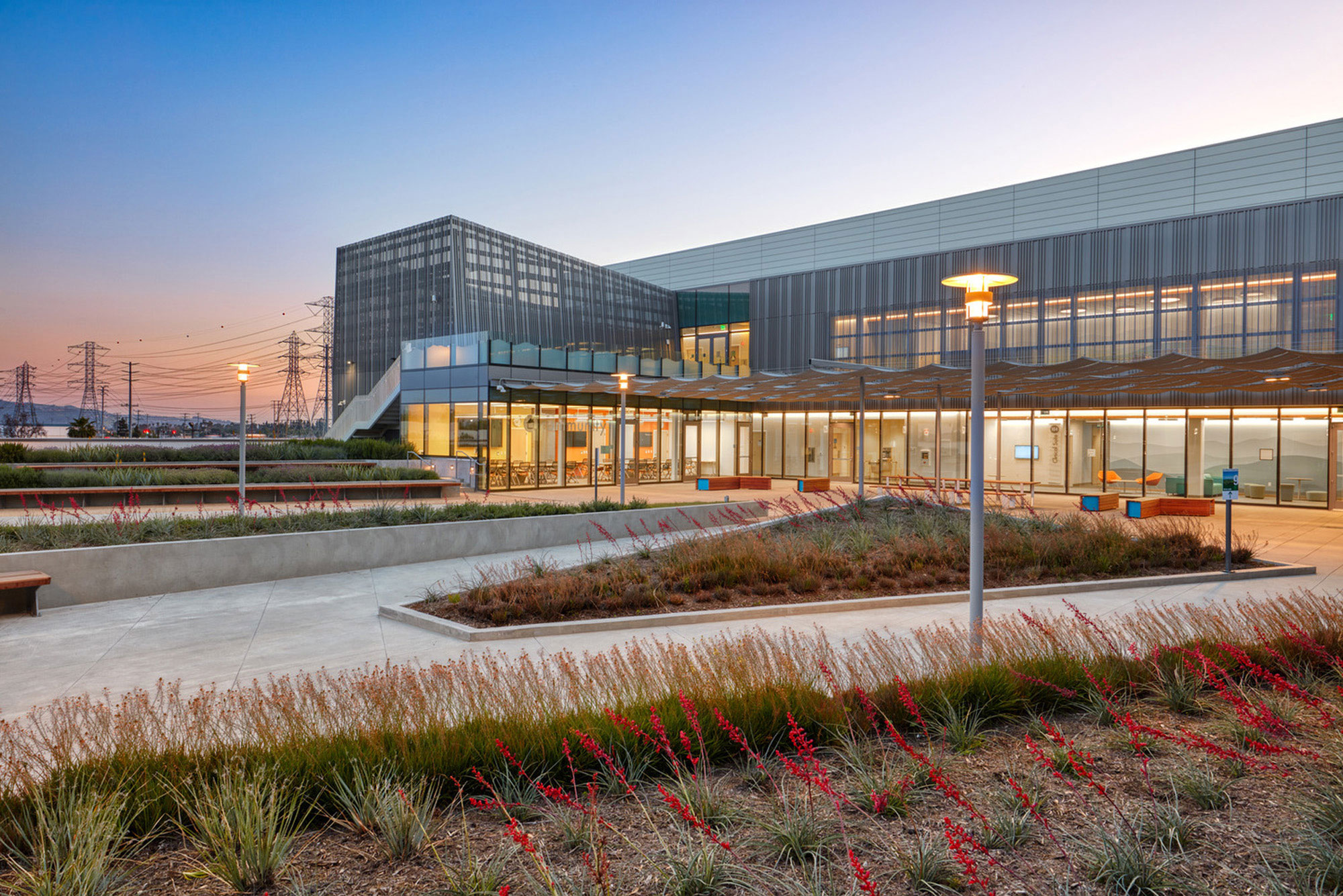 All of these energy-saving efforts, combined with water-saving measures throughout, have helped the building achieve a LEED Gold rating.