The New Arizona State University Health Futures Center Supports Education, Research & Innovation in the Health Sciences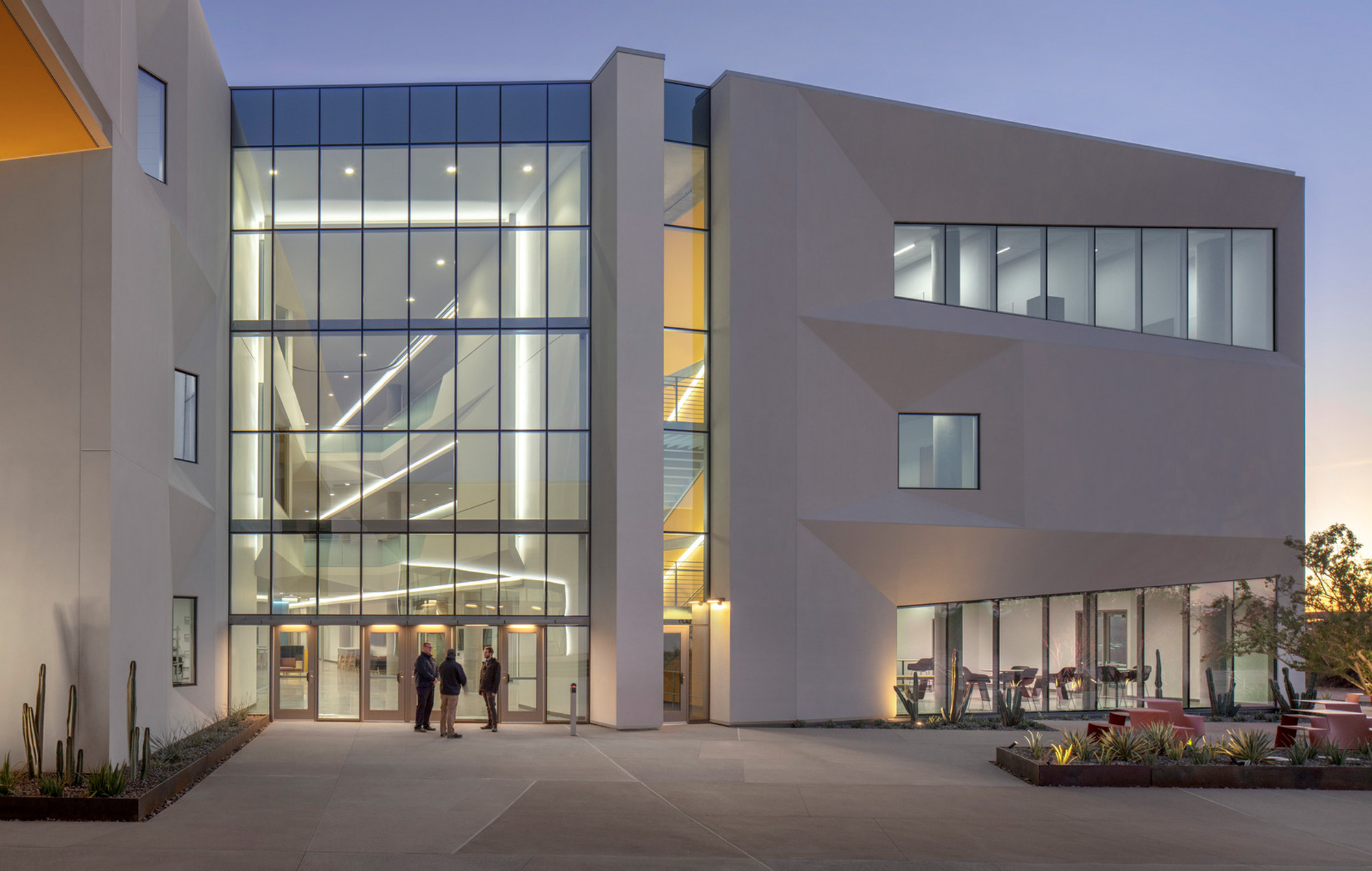 CO recently completed the Health Futures Center (HFC) at Arizona State University, together with DFDG Architecture, creating a multidisciplinary home for medical technology innovation, research and education. This $80 Million, 145,200-sf building supports ASU's College of Health Solutions, College of Nursing & Health Innovation and the Ira A. Fulton Schools of Engineering, as well as shared programs with Mayo Clinic
Located next to the Mayo Clinic Phoenix campus, the HFC is the first building to be constructed as a manifestation of the nearly 20-year Mayo Clinic-Arizona State University Alliance for Health Care collaboration. The HFC houses the Mayo Clinic and ASU MedTech Accelerator – a flagship program of this partnership – that is designed to help medical startups better navigate challenges and discover life-changing health innovations.
With the HFC, ASU is expanding its impact as a research-focused institution with an emphasis on transdisciplinary medical technology acceleration and innovation, entrepreneurship and healthcare education. The building's design is adaptable to allow spaces to function in multiple ways — encouraging transdisciplinary partnerships to emerge internally within a hyper-flexible framework. The three-story building incorporates a conference center and meeting space with a flexible multifunctional program of research laboratories, simulation suites, workspaces and instructional rooms.
The public-facing northern wing of the building includes meeting rooms, two learning studios and a conference center housing a double-height auditorium 278 seats arranged in a circular configuration. Overhead, technological elements for audio, video and lighting are integrated in a circular form, allowing patrons to view dynamic visual presentations from wherever they are seated. Angular interior wall articulation reflects the exterior wall geometry in the conference center's pre-function space, bringing a sense of the building's form inside.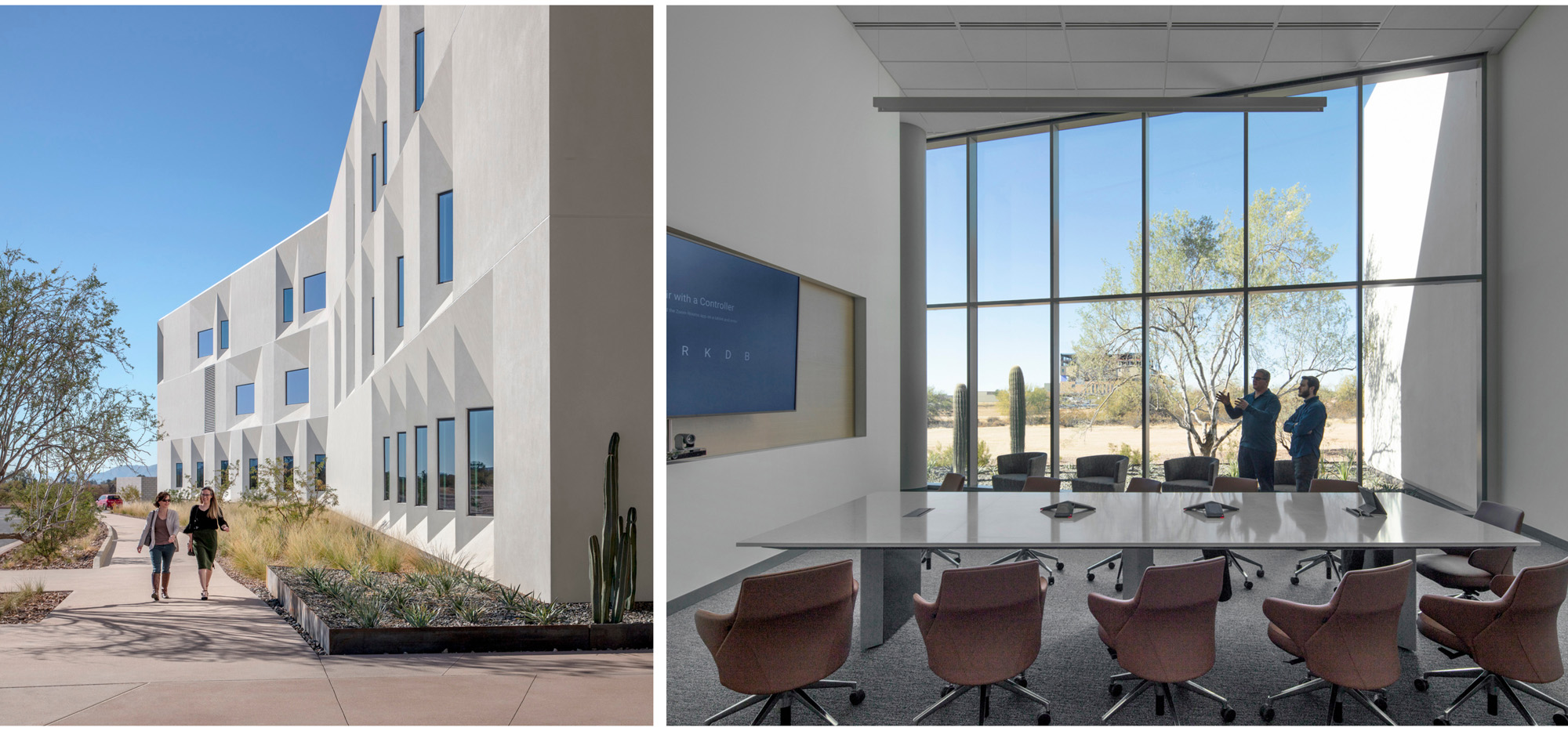 The building's southern wing is a highly integrated mix of collaborative spaces for the MedTech Accelerator program – a business-development incubator created for biotech, biomedical engineering and medical devices companies. Lab spaces for these tenants come together with informatics research labs, nursing programs and an innovative education zone. On the second floor, modular labs are adjacent to shared amenities to encourage MedTech Accelerator companies to partner, create and facilitate research discoveries.
This building further fosters ASU and the Mayo Clinic's relationship, leading to better solutions, outcomes and learning through research, clinical expansion and development of innovative approaches to medicine and health care.