UCLA Pritzker Hall Earns Westside Urban Forum Merit Award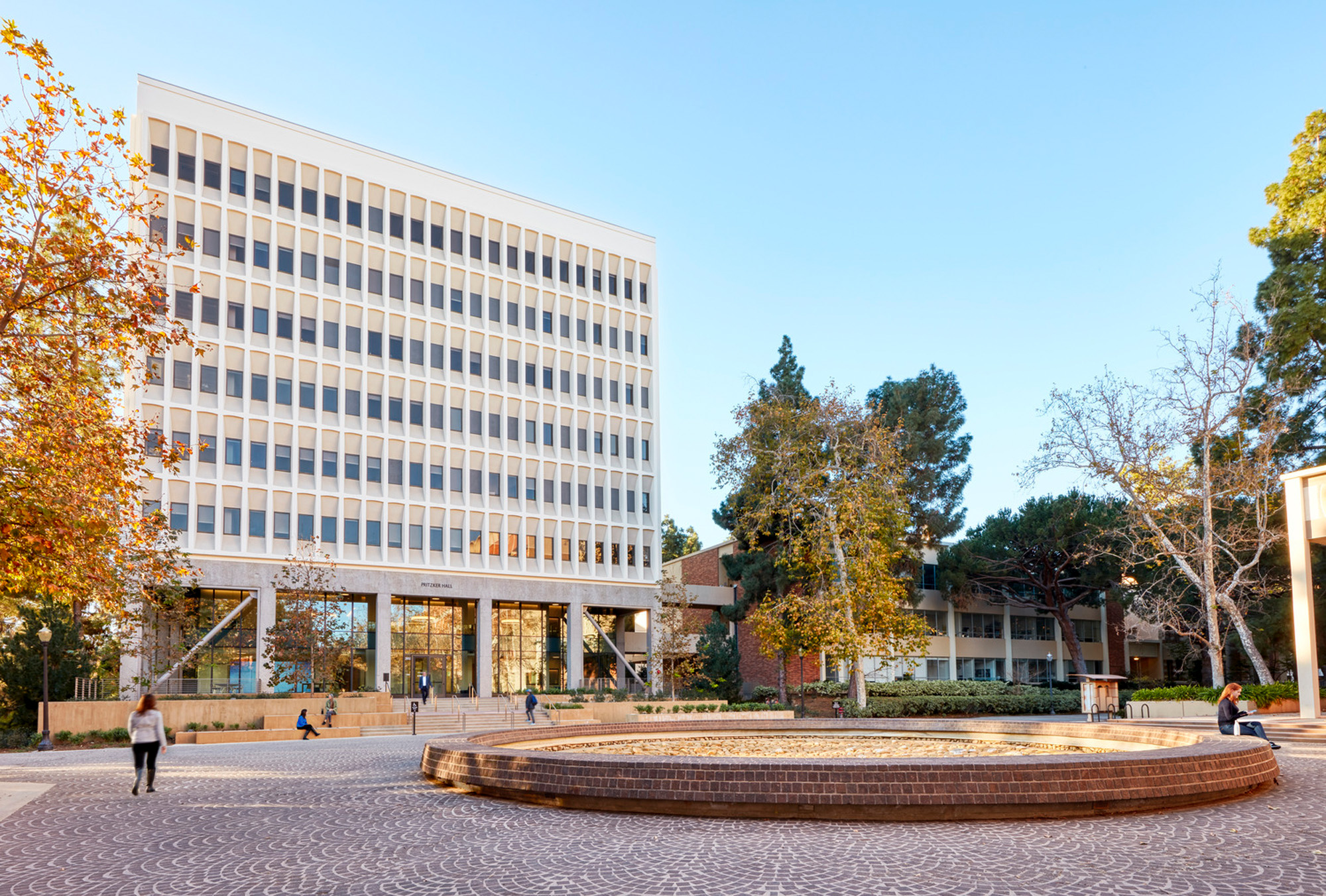 The Pritzker Hall project consists of a modernization and seismic upgrade to an iconic Paul Williams-designed Psychology Tower on UCLA's campus. It was recently awarded the Westside Urban Forum merit award in the public / institutional category. The renovation includes eight floors of offices, academic and research space. The project promotes collaboration among students and faculty while enhancing the identity and visibility of the psychology department.

The exterior facade was upgraded to two-story curtainwall at the main building entry and maintains the original modulation of the original storefront. The renovation also creates a double-height lobby space featuring some of the original architectural elements. Exposing the structural waffle slab of the second floor and the marble-clad walls within the lobby and the mezzanine has transformed it into a spacious and bright student amenity and study space. Contemporary finishes in the lobby recall the original historic design features and color palette of the original mid-century design within the student-oriented space.
Learn more via the program download.