Trends in Psychology Teaching & Research at UCLA's Pritzker Hall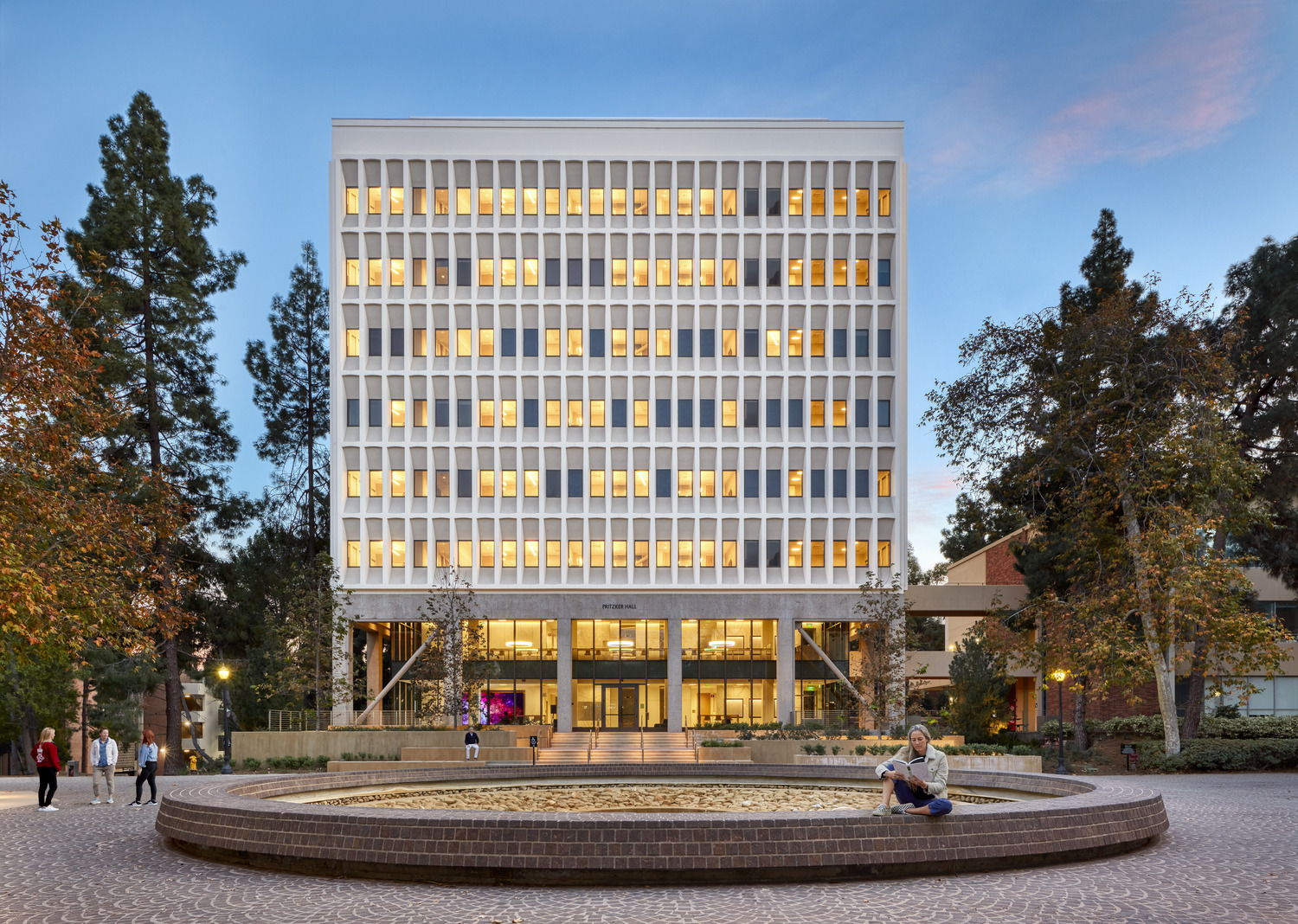 The Pritzker Hall Psychology Tower project upgrades an iconic Paul R. Williams-designed building with dynamic new spaces for teaching and research, including eight floors of offices, flexible classrooms and dry labs. The design promotes collaboration among students and faculty while enhancing the identity and visibility of the psychology department. Pritzker Hall addresses the growing needs of UCLA's largest department by providing new spaces for formal and informal learning, working and socializing. New classrooms, active learning studios, computer labs, student lounge, conference rooms and offices support engagement and collaboration.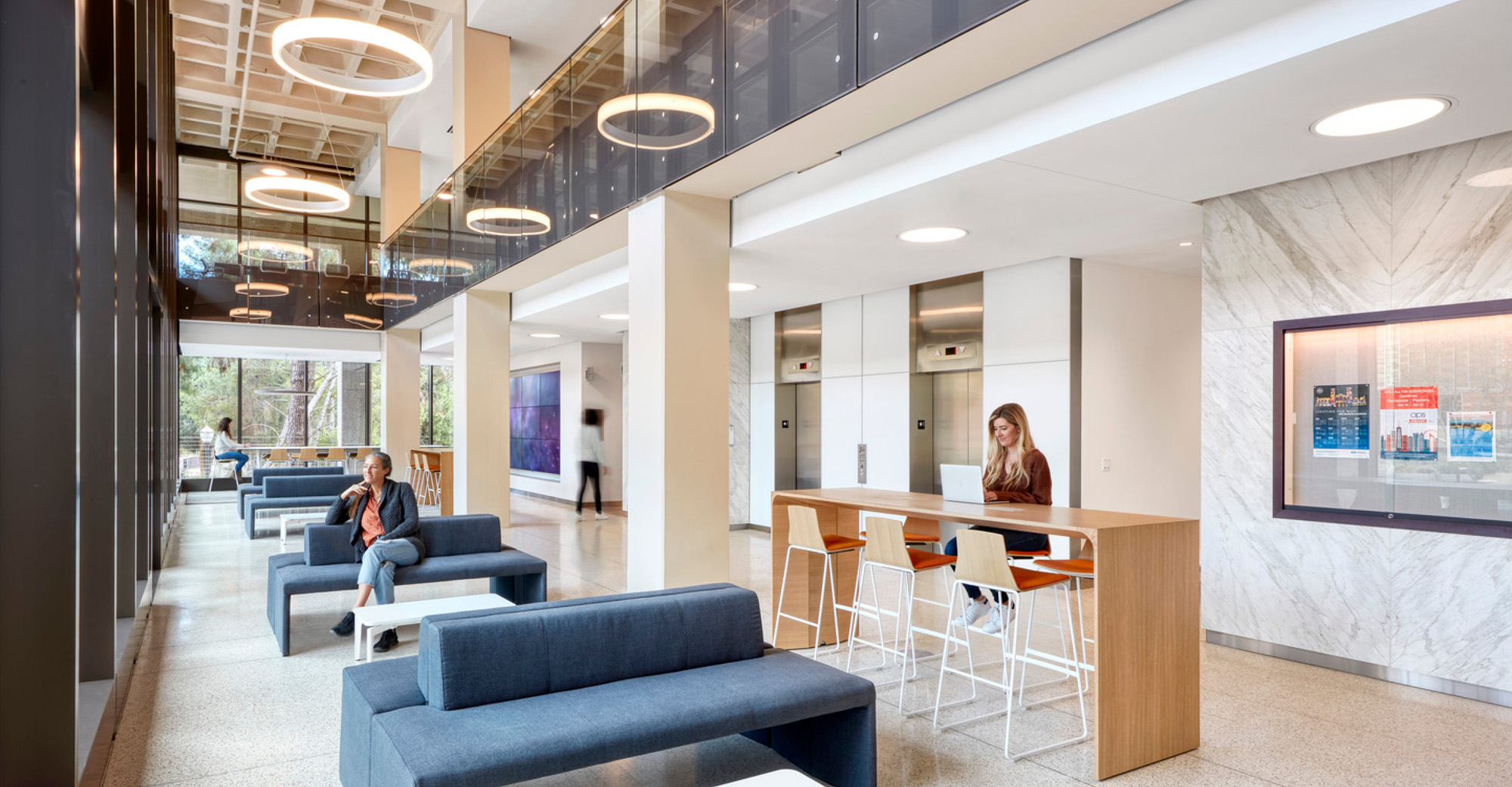 Trends in Teaching and Research
Psychology teaching and research remains a robust and broad discipline – it has been steadily growing as a popular major for both undergraduate and graduate students. In the last decade, a number of key trends have emerged that impact the design of clinical, teaching and research space for this important discipline. They include: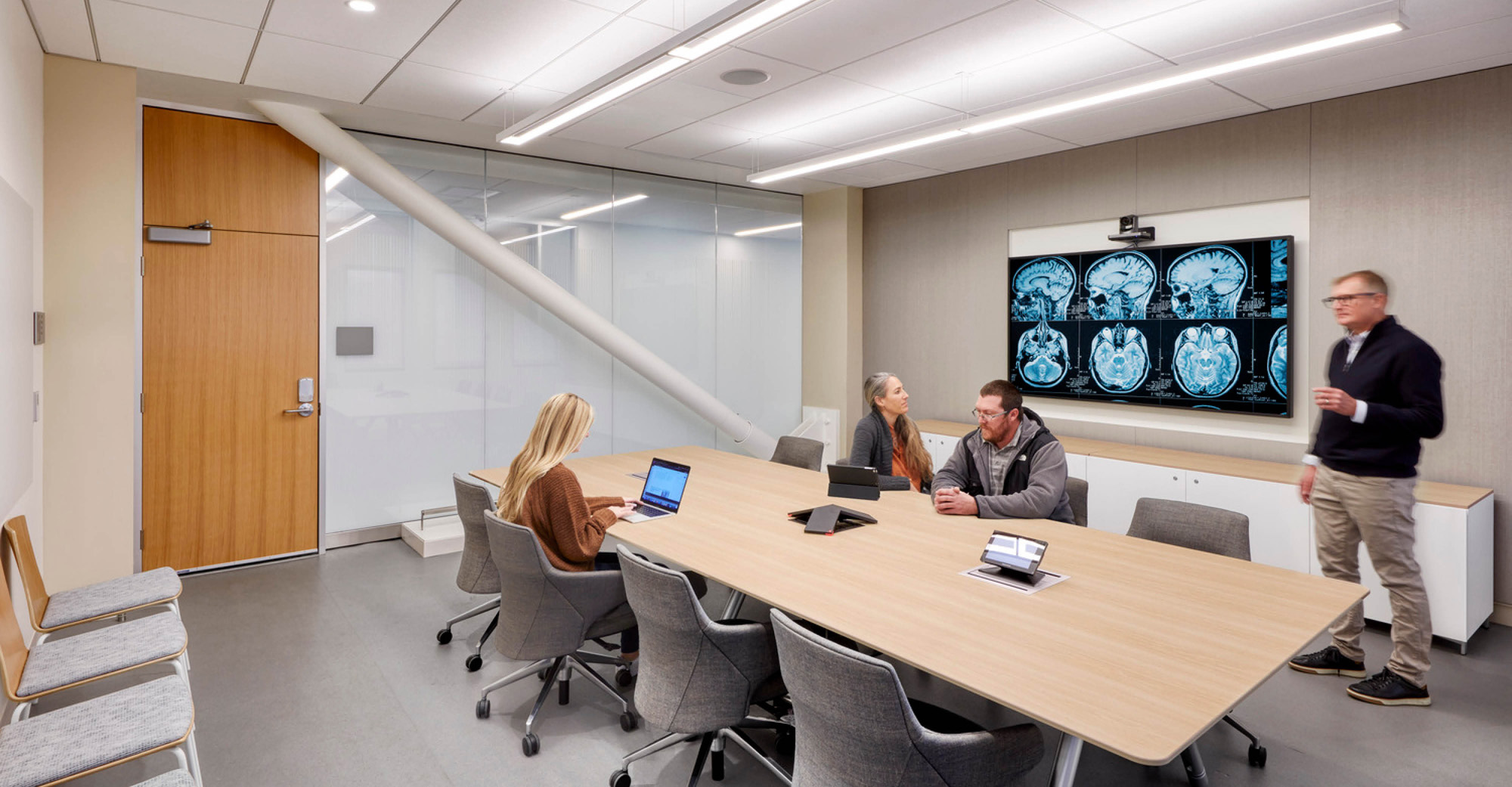 Based on these higher-level trends, CO has seen space and program evolving in the following ways:
Dry research space: Modular, scalable and shareable across a group of researchers. These labs require customization to support research through modular furnishing, as well as shared testing rooms, waiting rooms and specialized equipment. A sectional approach allows for larger research teams to receive multiple modules.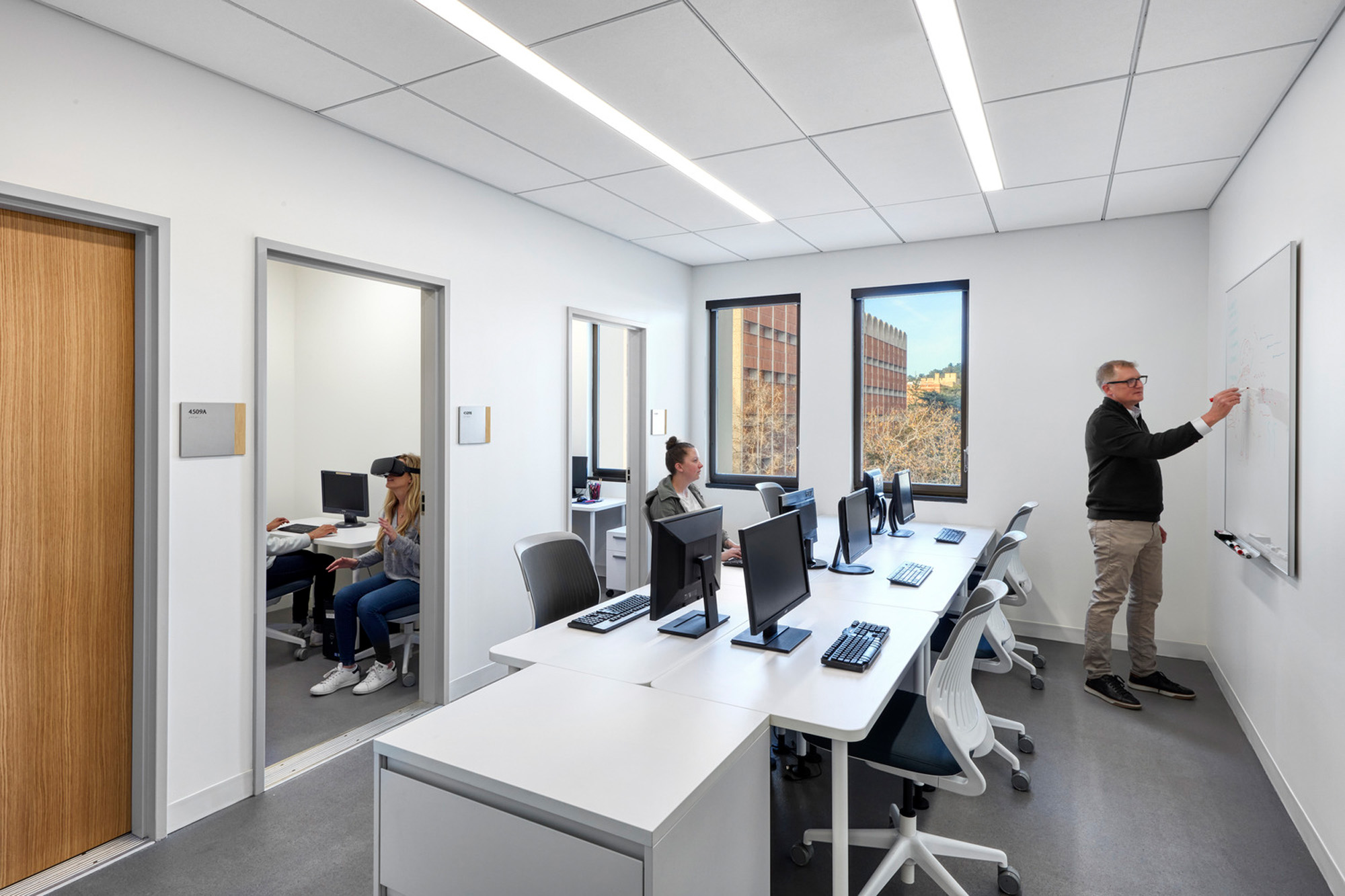 Vivarium Labs: These labs often represent the greatest wet lab needs and are organized as a discrete secure module to support control and testing, procedure, animal holding and associated support. Considerations include clean and dirty corridors and strict adherence to AAALAC guidelines.
Wet Labs: Depending on research focus, open shareable wet lab space with modular benches are required to support specialized work in tissue processing, histology, microscopy and autoclaving.
Clinic: Clinical treatment spaces are essential to three important initiatives – to serve an expanding client base (community / students), to teach, and to carry out research. Unique to these environments is their external client accessibility (waiting / access), observation corridors and digital control rooms.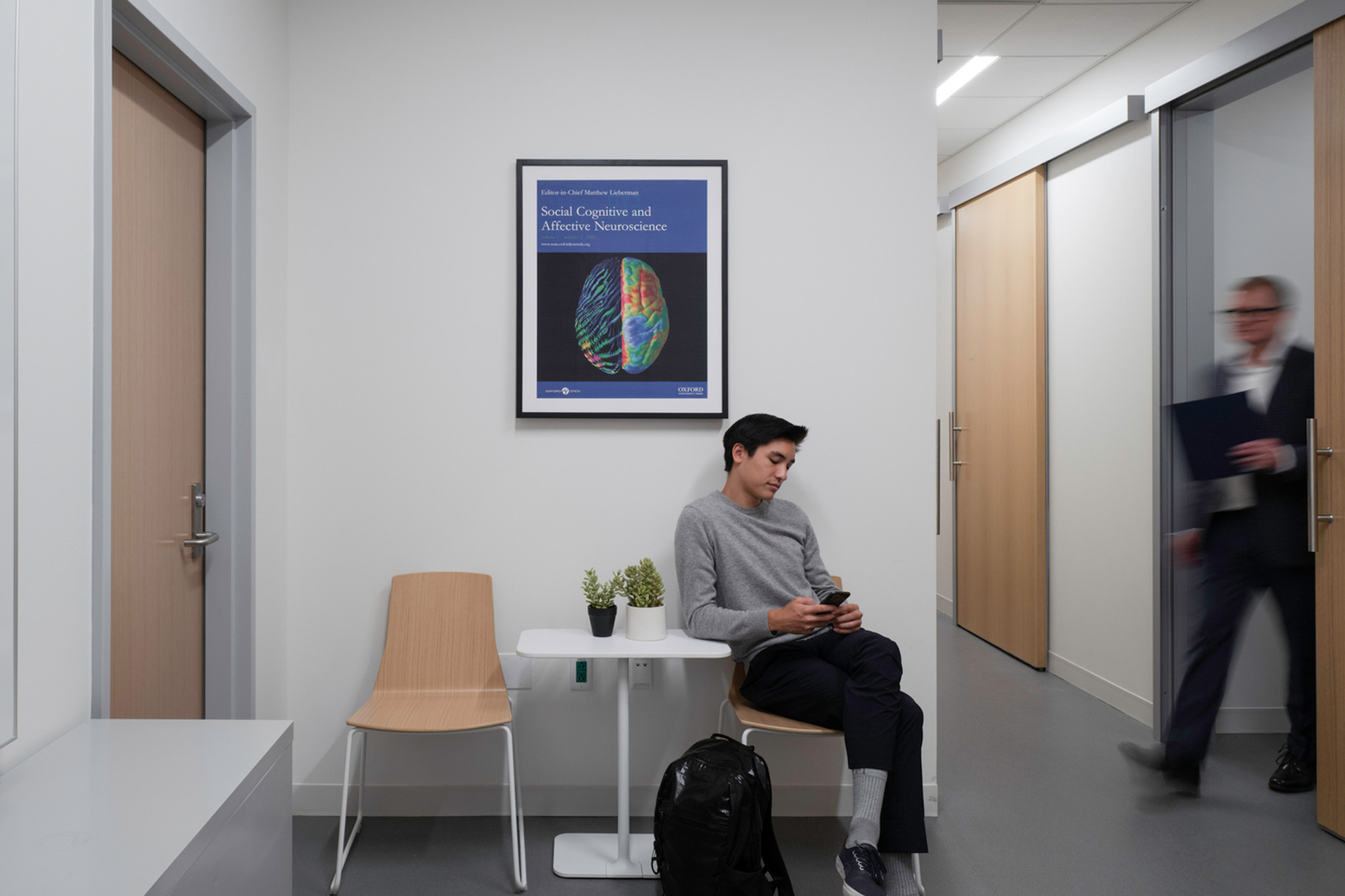 Instructional Space: In order to serve an evolving psychology curriculum and range of coursework (lower division – graduate seminar), classrooms should support variety in cohort size, be flexible / scalable and technology rich. While lower division coursework may emphasize more didactic techniques, we increasingly see greater emphasis on use of team-based, learning studio-format rooms. Room scales can vary from 20-30 to 300 occupants.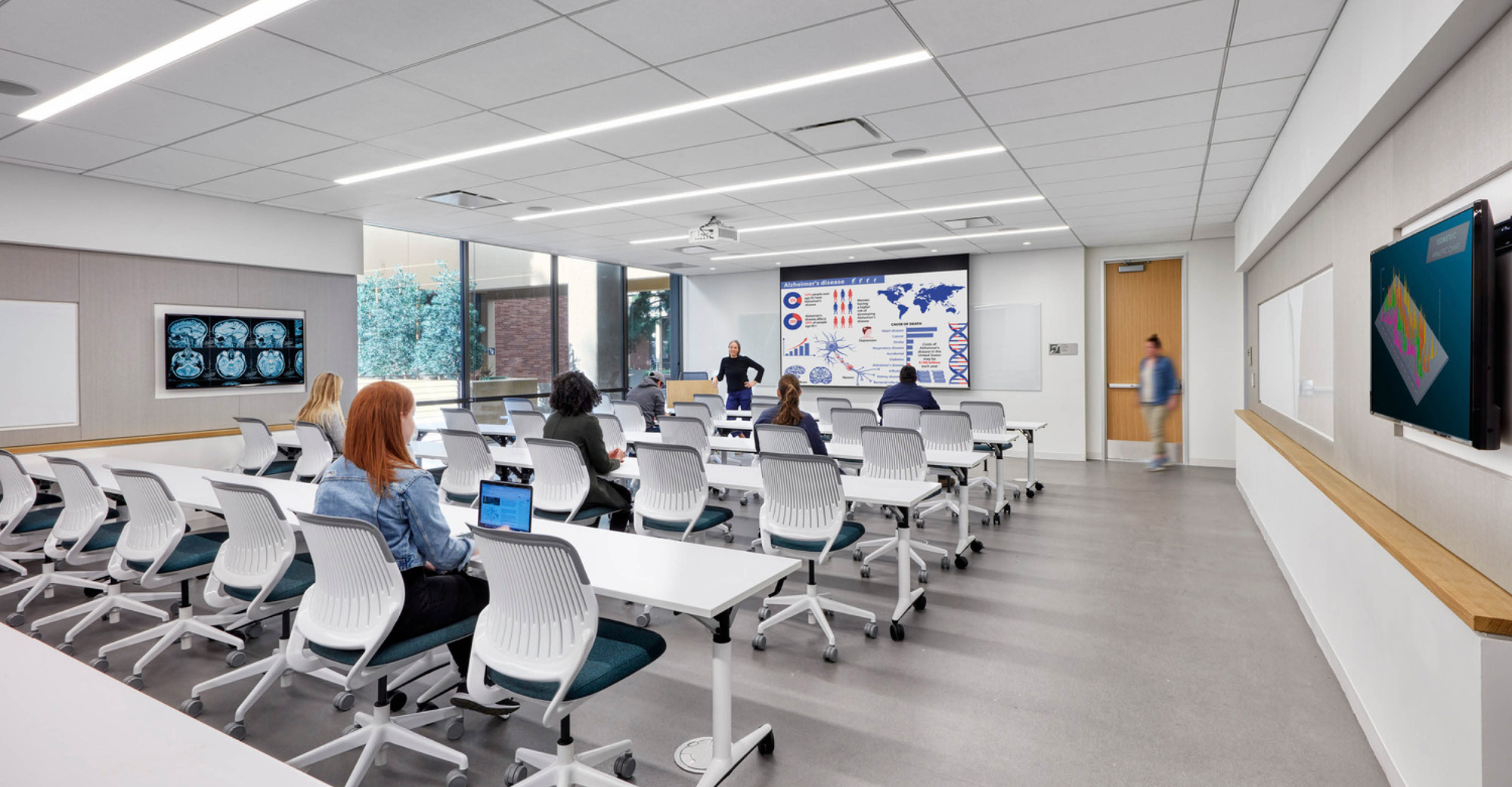 In this new era of psychology teaching and research, flexibility and technology-driven spaces are key elements to creating a successful facility like UCLA's newly updated Pritzker Hall. As methods of research and learning in psychology continue to evolve, we see the following trends as essential to keeping up with changes in pedagogy: technology-rich classrooms that are modular and scalable, dry research space with testing rooms and AR/VR capabilities, wet labs and vivaria for specialized research, clinical treatment spaces and areas for informal collaboration.