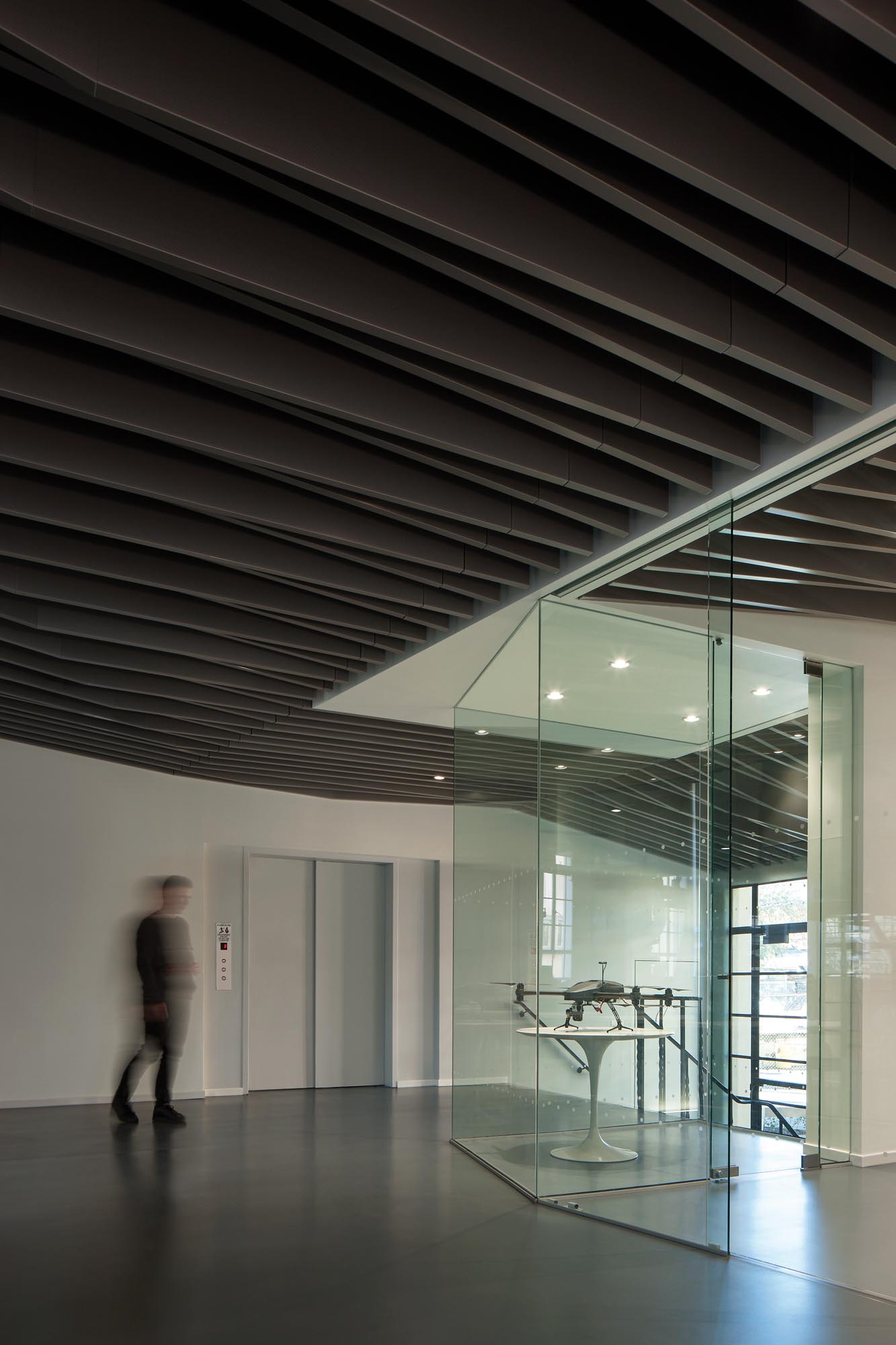 The Center for Autonomous Systems & Technologies (CAST) stimulates interdisciplinary research and the open exchange of ideas in the expanding area of autonomous drones, robots, and satellites for use in science, industry, and medicine. A renovation of the first floor of the 1940s-era von Kármán Building, at the heart of CAST is a 3-story tall, open-air drone testing arena and observation deck, formed by covering an existing courtyard.
Testing in the arena is supported by indoor "maker and marker-spaces", shared by researchers, students, and industry partners. This large, open room with fabrication areas at each end features an 85-foot-long overhead harness and trolley track system designed to support robots as they learn to walk.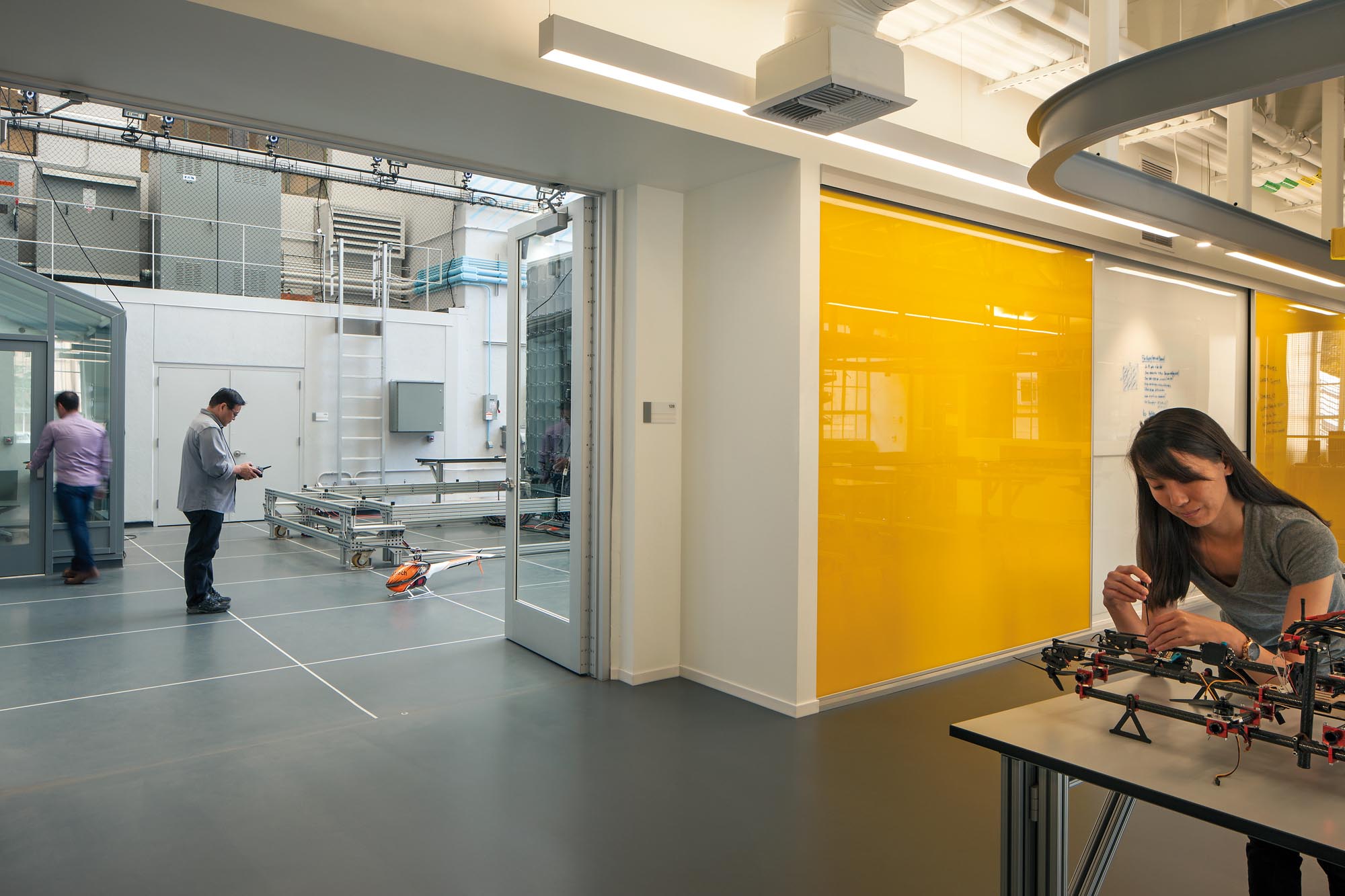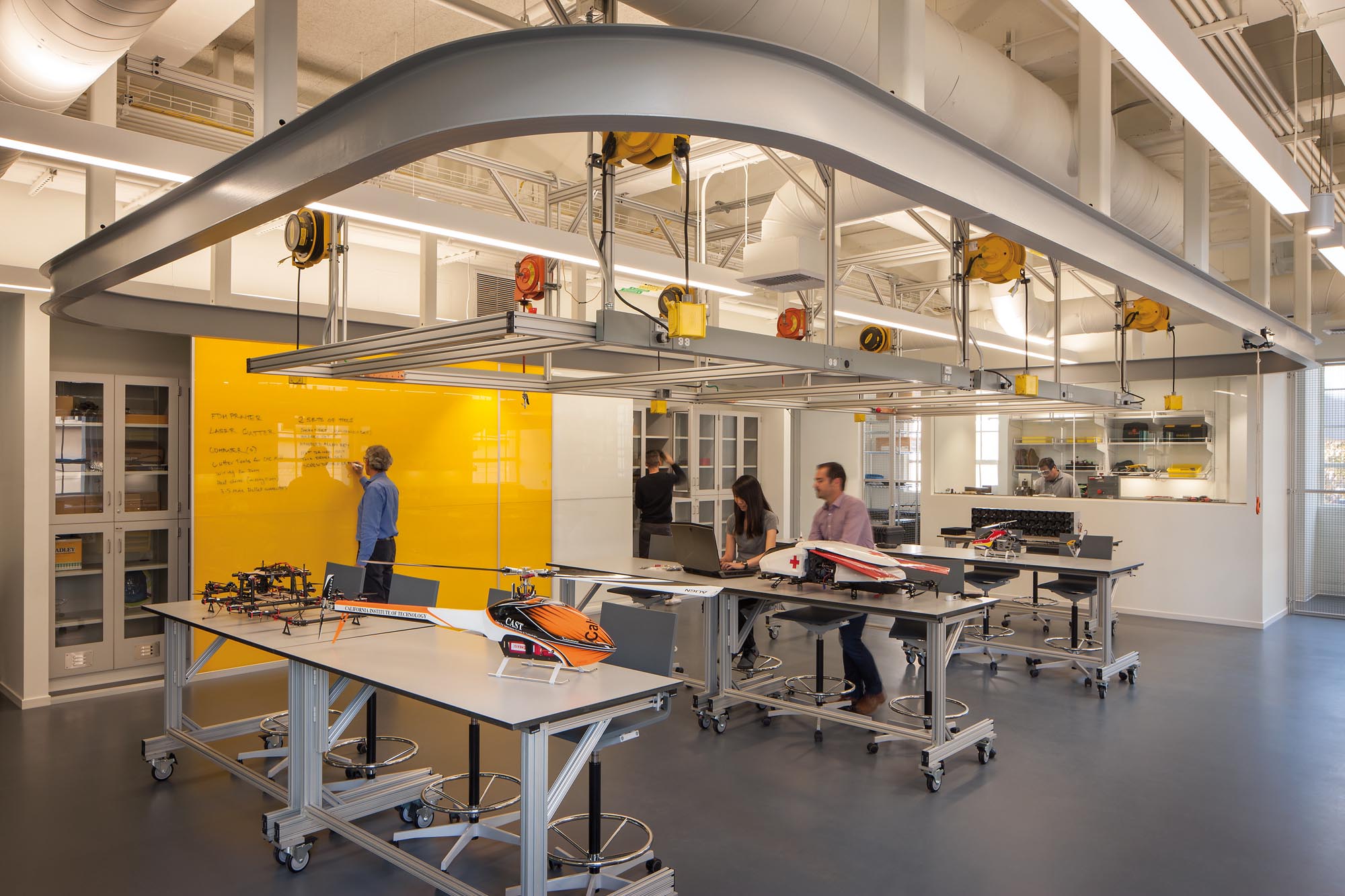 A lobby with finned slat ceiling, donor wall and branded glass entry provide additional space for collaboration and display of ongoing research.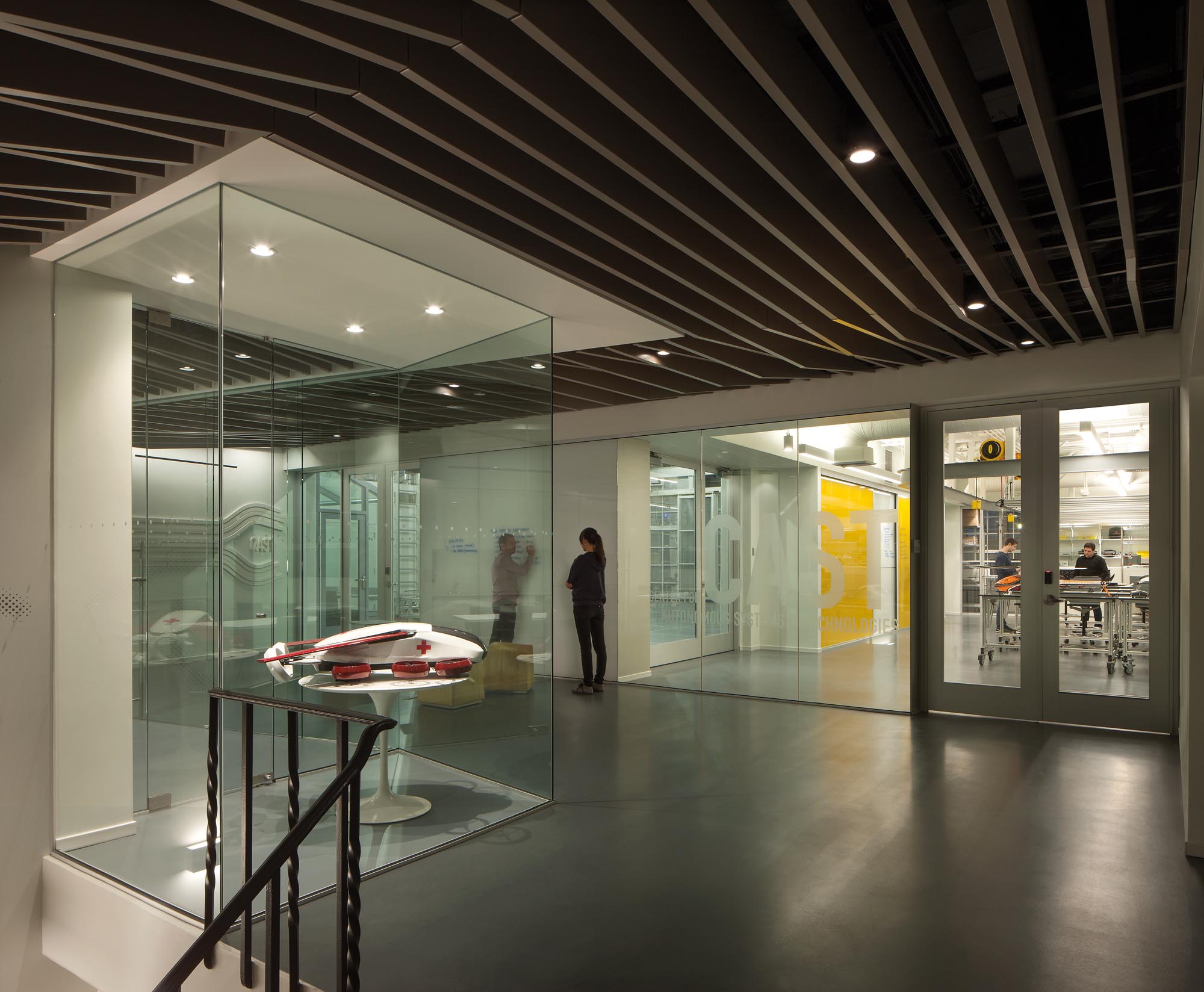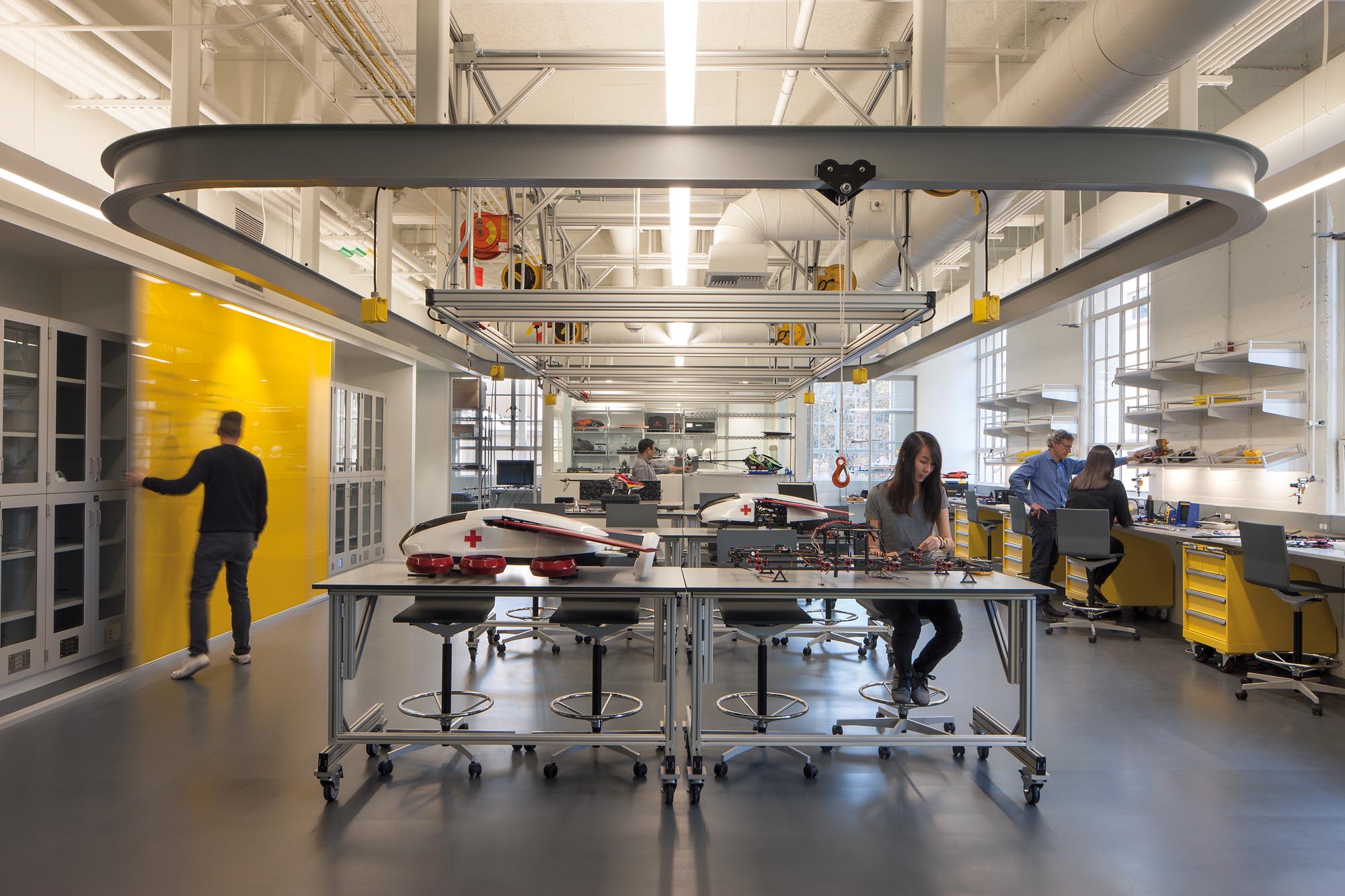 Project Name
Center for Autonomous Systems & Technologies
Client
Caltech California Institute of Technology
Services
Feasibility Study
Design-Build Project Scoping Documents
Construction Documents
Laboratory Planning
Interior Design
"The facility is elegant yet understated and serves as the perfect backdrop for the scientist[s] to present and show off their cutting-edge research projects. I am proud to be a member of this team."

Bart Hale, Lead Project Manager, California Institute of Technology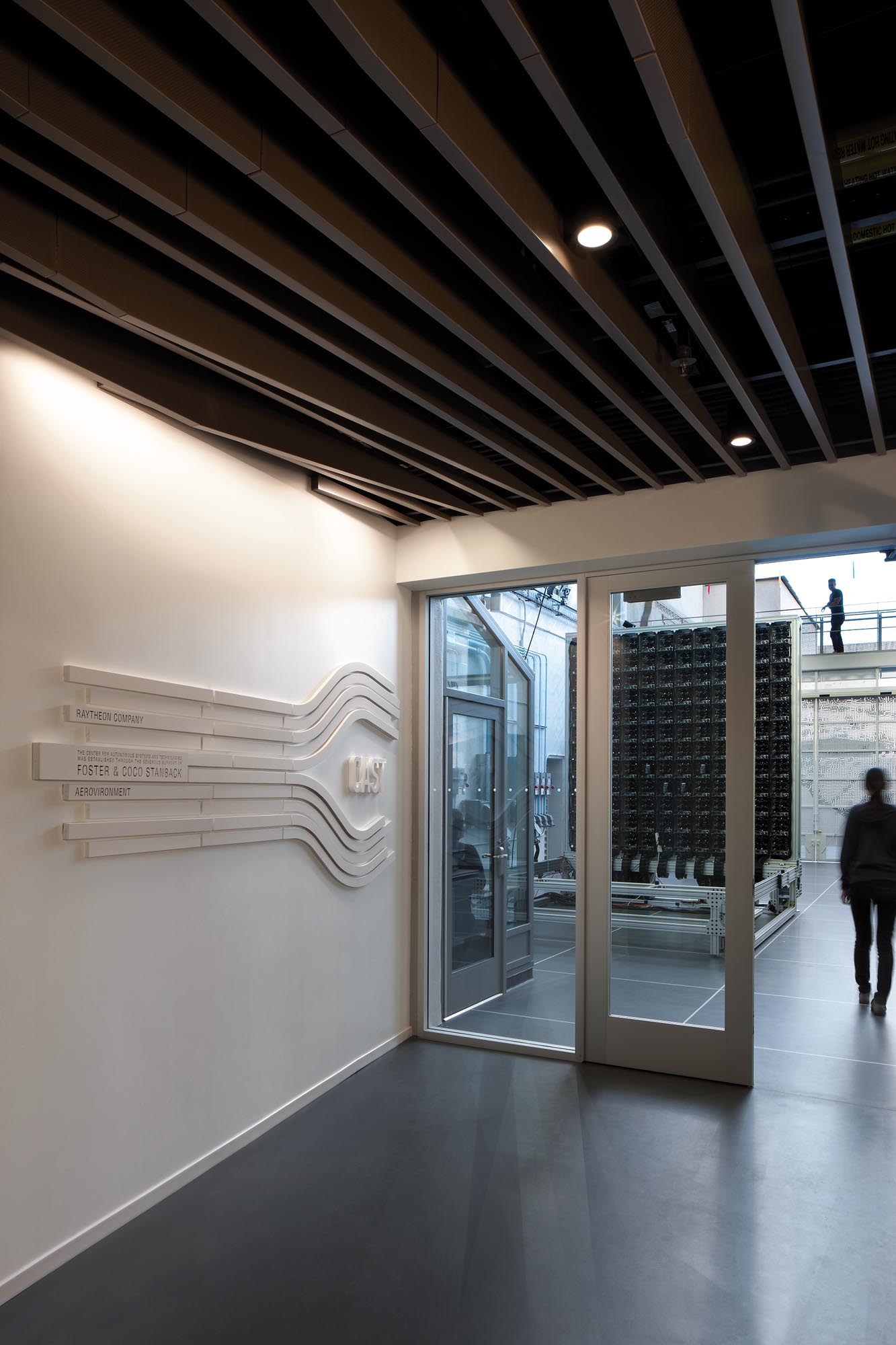 Awards
ENR California, 2018 Best Project Award