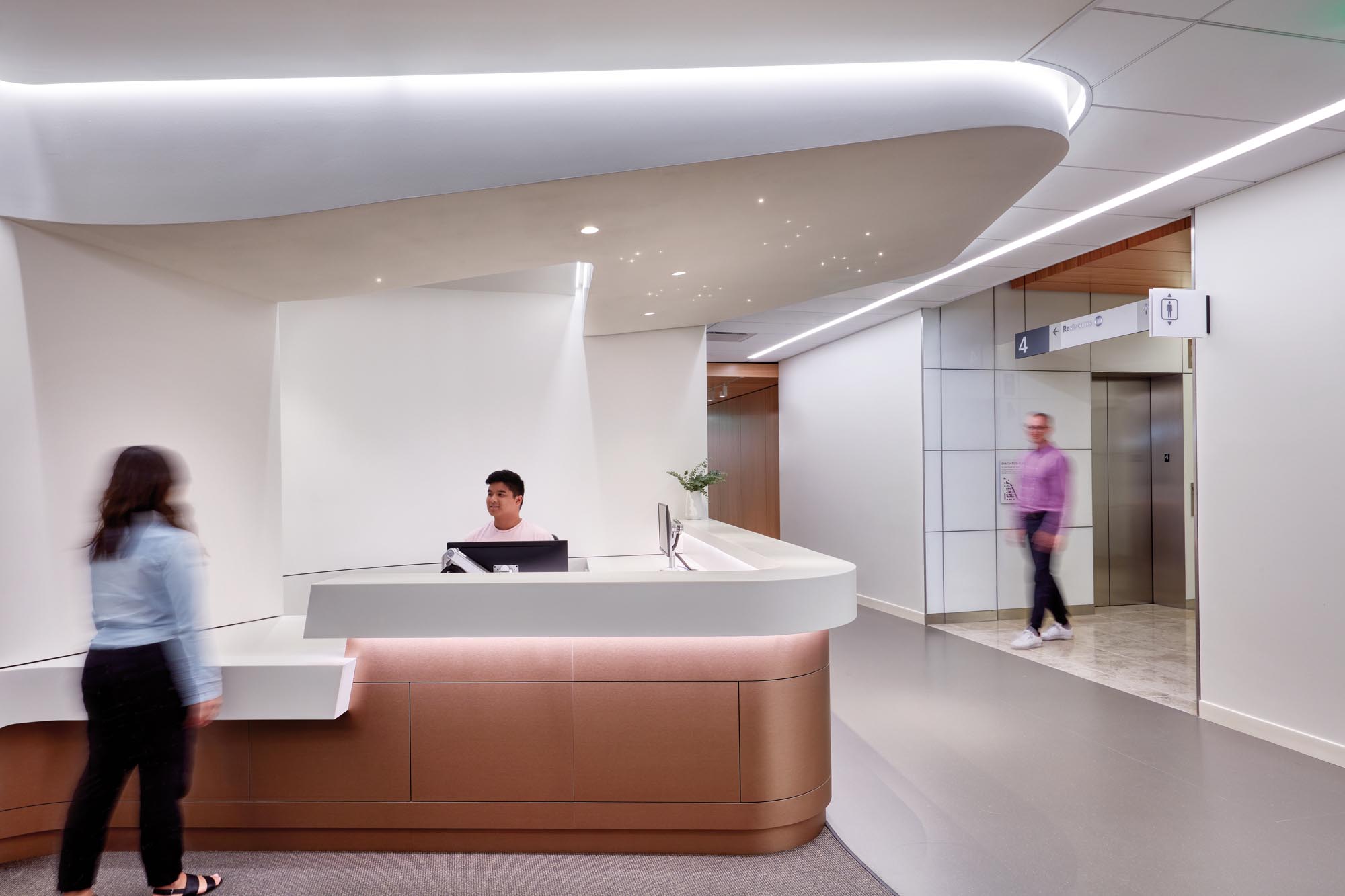 Located in Cedars-Sinai's Advanced Health Sciences Pavilion (AHSP), the Outpatient Surgery Suite is a full-floor, 45,000-square-foot build out of shell space into an advanced technology surgical suite that offers a calming, healing environment for patients, staff and visitors. The design includes an on-stage/off-stage circulation system that enhances operational efficiency, improves patient safety, and provides ample daylight to surgical staff.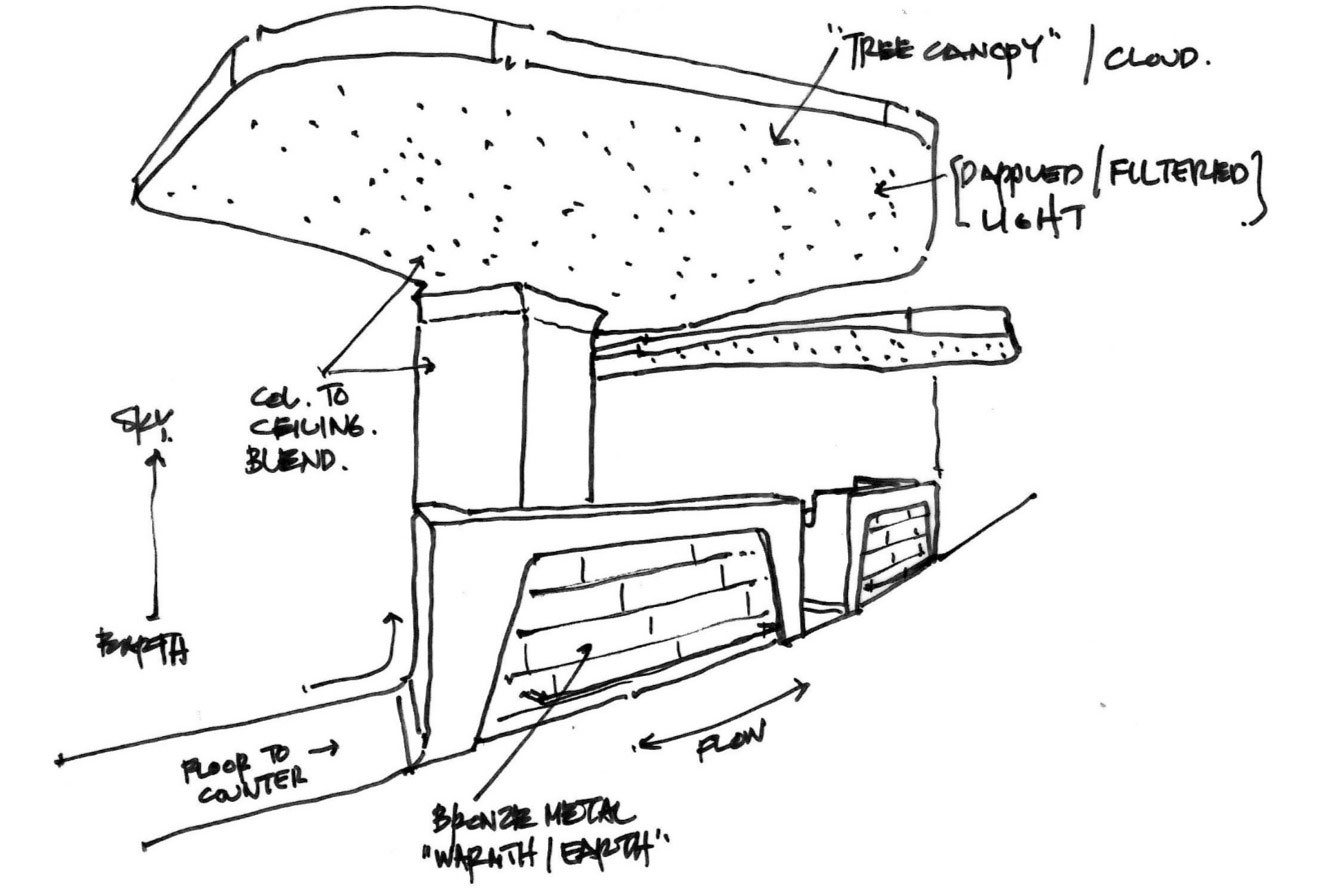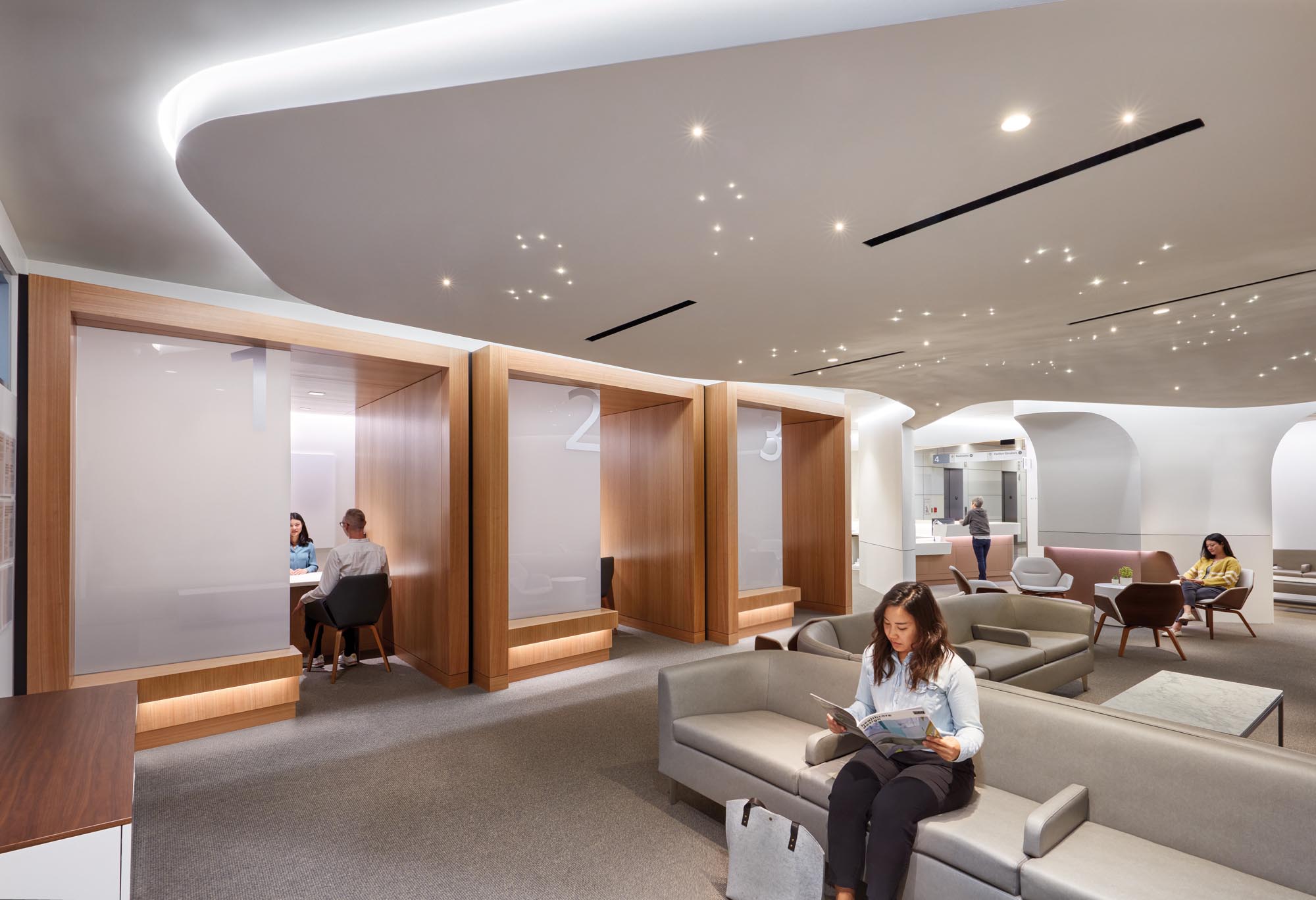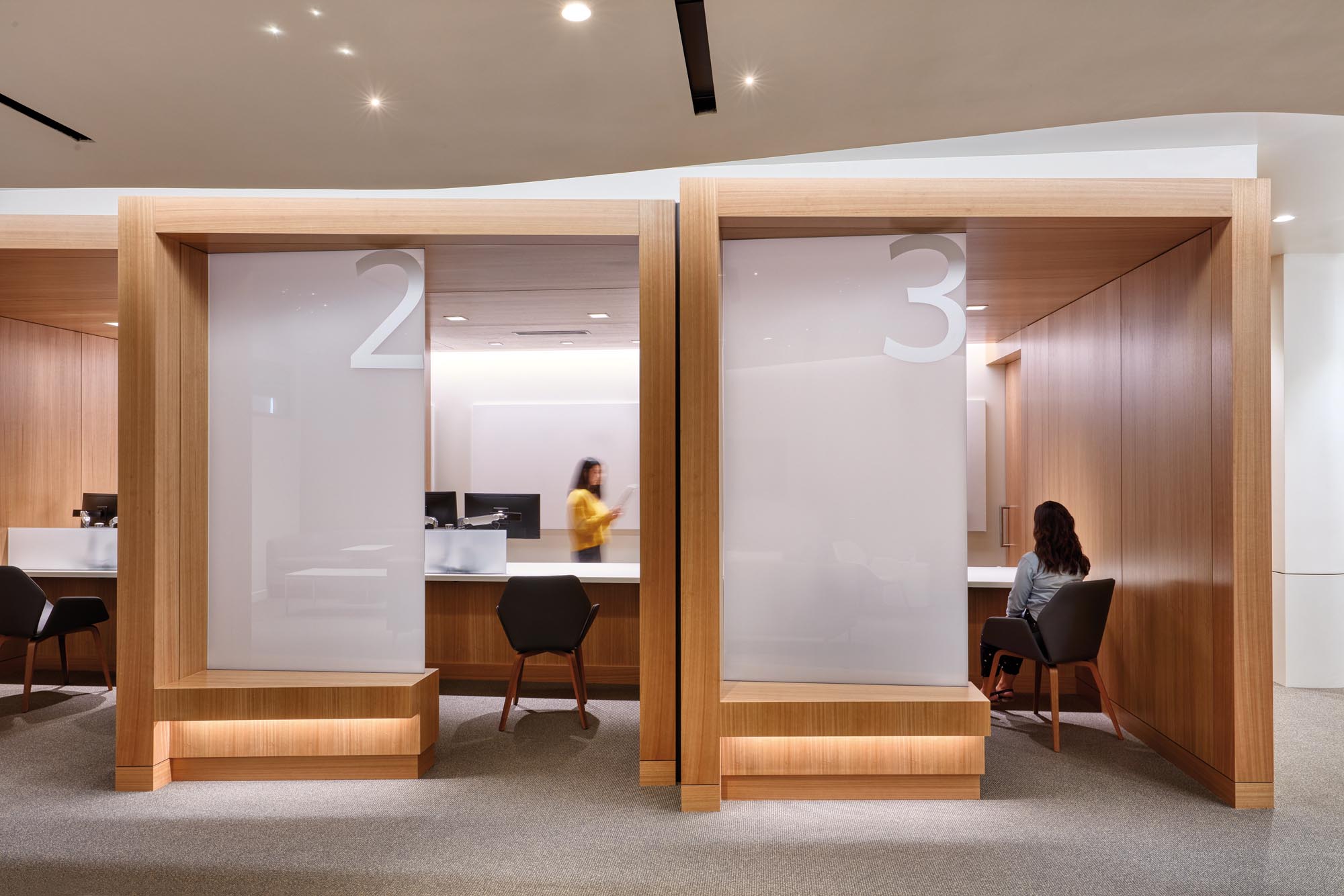 Based on the "earth to sky" interior concept found throughout the AHSP, the color palette and material selection for the suite reflects hues found in nature; earth tones are liberally used throughout the space along with blue accents that subtly reference sky.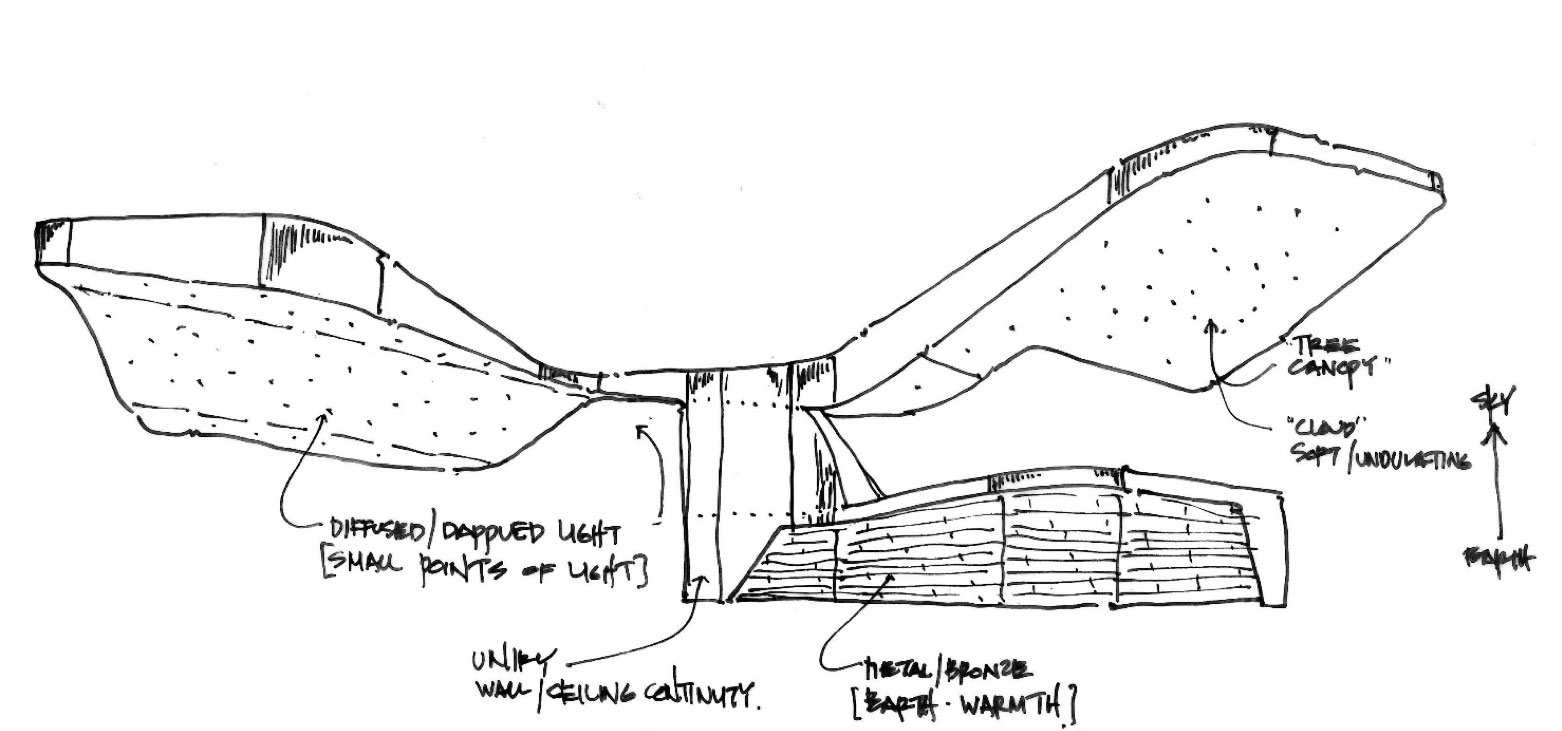 The project brings together the complex technical and functional requirements of a healthcare project with compelling, inspired and calming hospitality type environments that are meaningful, pleasant, and dignified for patients, visitors, and staff alike.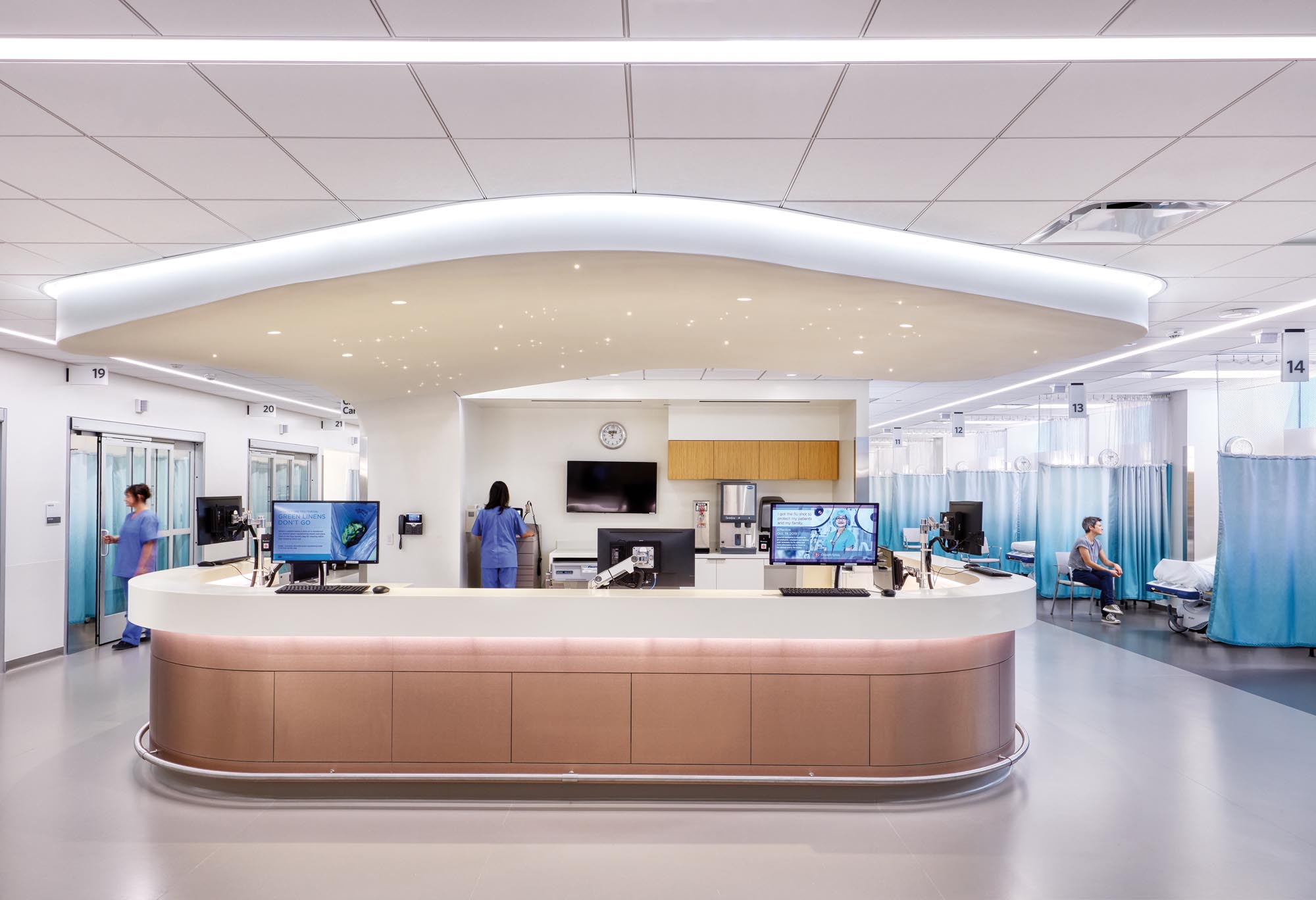 Project Name
Advanced Health Sciences Pavilion Outpatient Surgery
Client
Cedars-Sinai Medical Center
Services
Medical Planning
Architecture
Interior Design
Awards
IIDA SoCal, 2020 Calibre Design Award
The Architect's Newspaper
2020 AN Best of Design Awards Honorable Mention
Los Angeles Business Council, 2020 Los Angeles Architectural Finalist