As LACMA continued their expansion on its Wilshire Boulevard campus, the museum required additional office space to accommodate their leadership, curatorial, collections, exhibition, and public outreach teams.
The new administrative offices' design meets both their cultural aspirations and operational needs – accommodating a dense office program within an open, transparent work environment.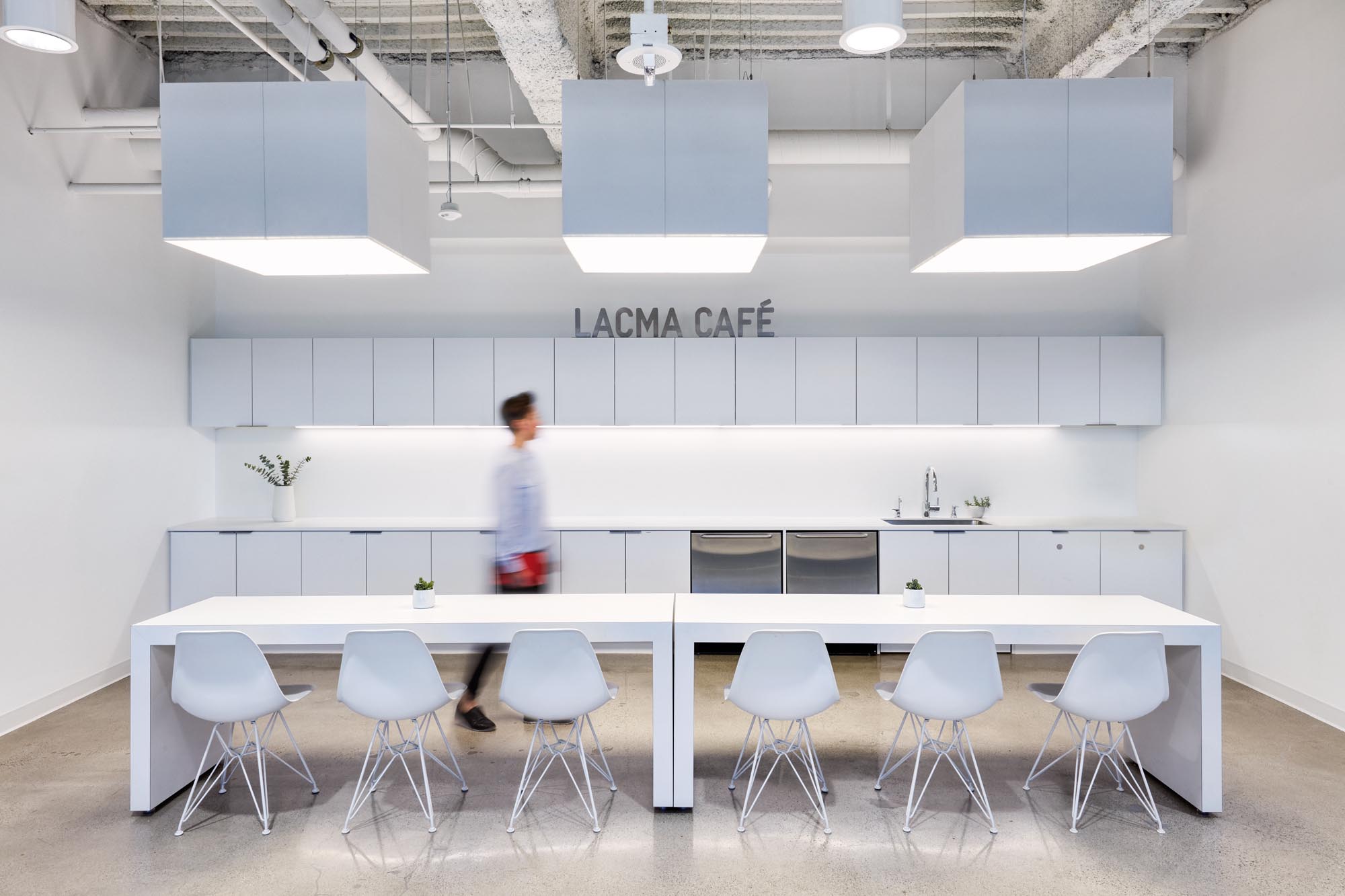 The design provides flexible spaces that facilitate a range of work functions and work styles, and supports and maximizes opportunities for employee and staff connectivity. In addition to light-filled private and open offices, the design includes multiple gallery-type areas for rotating exhibits and abundant surfaces to mock up future exhibits, events and graphics.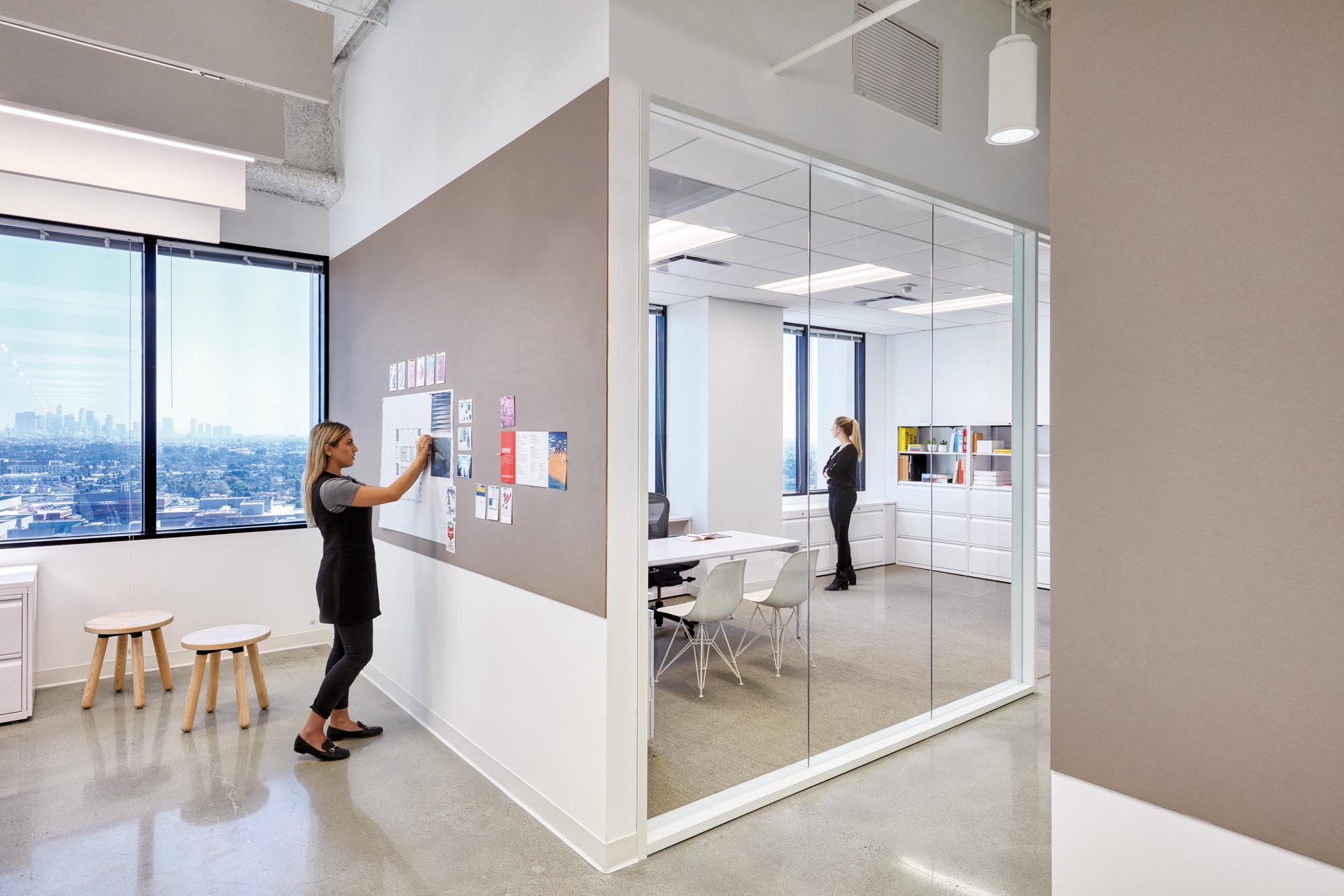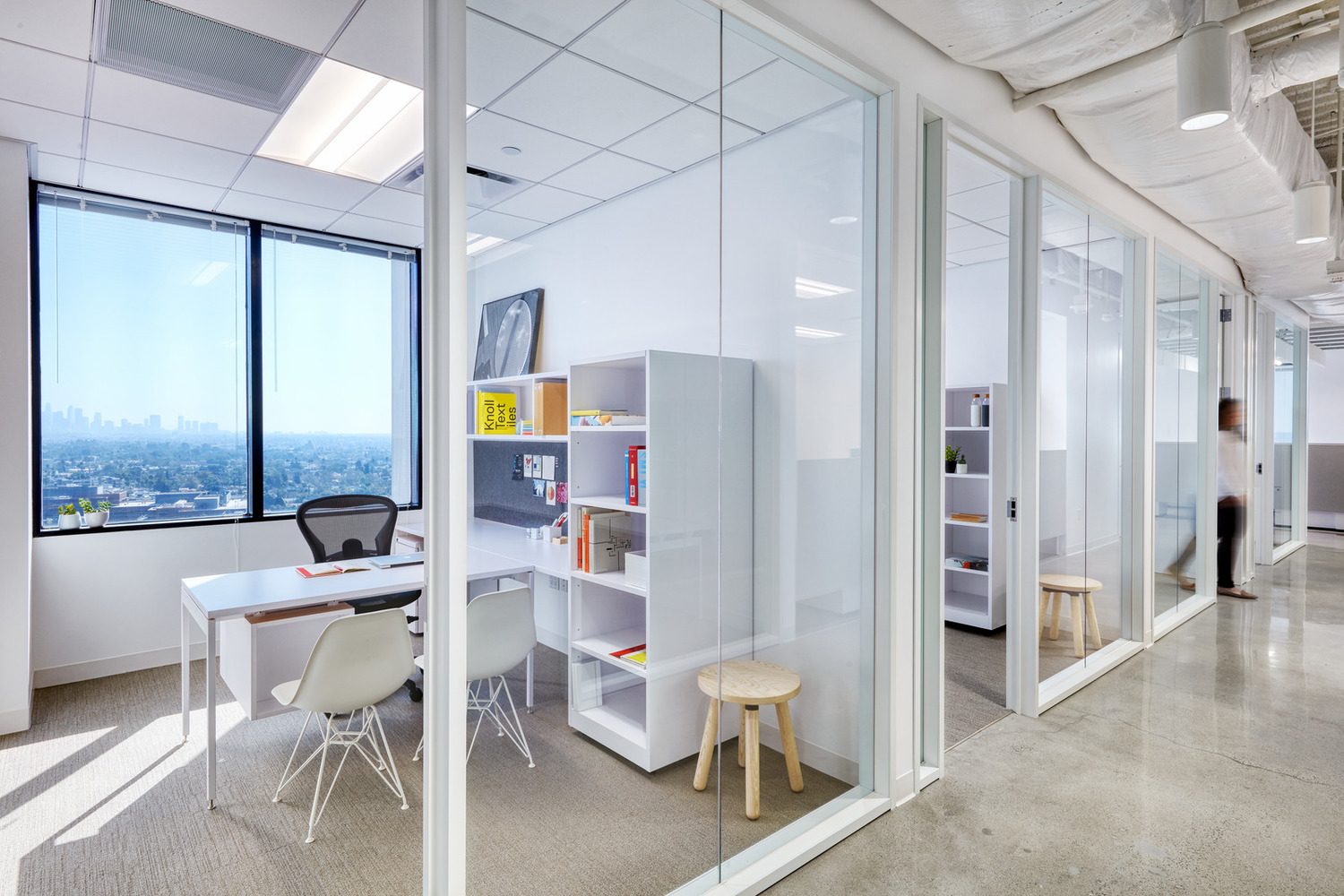 Project Name
LACMA Administrative Offices
Client
Los Angeles County Museum of Art