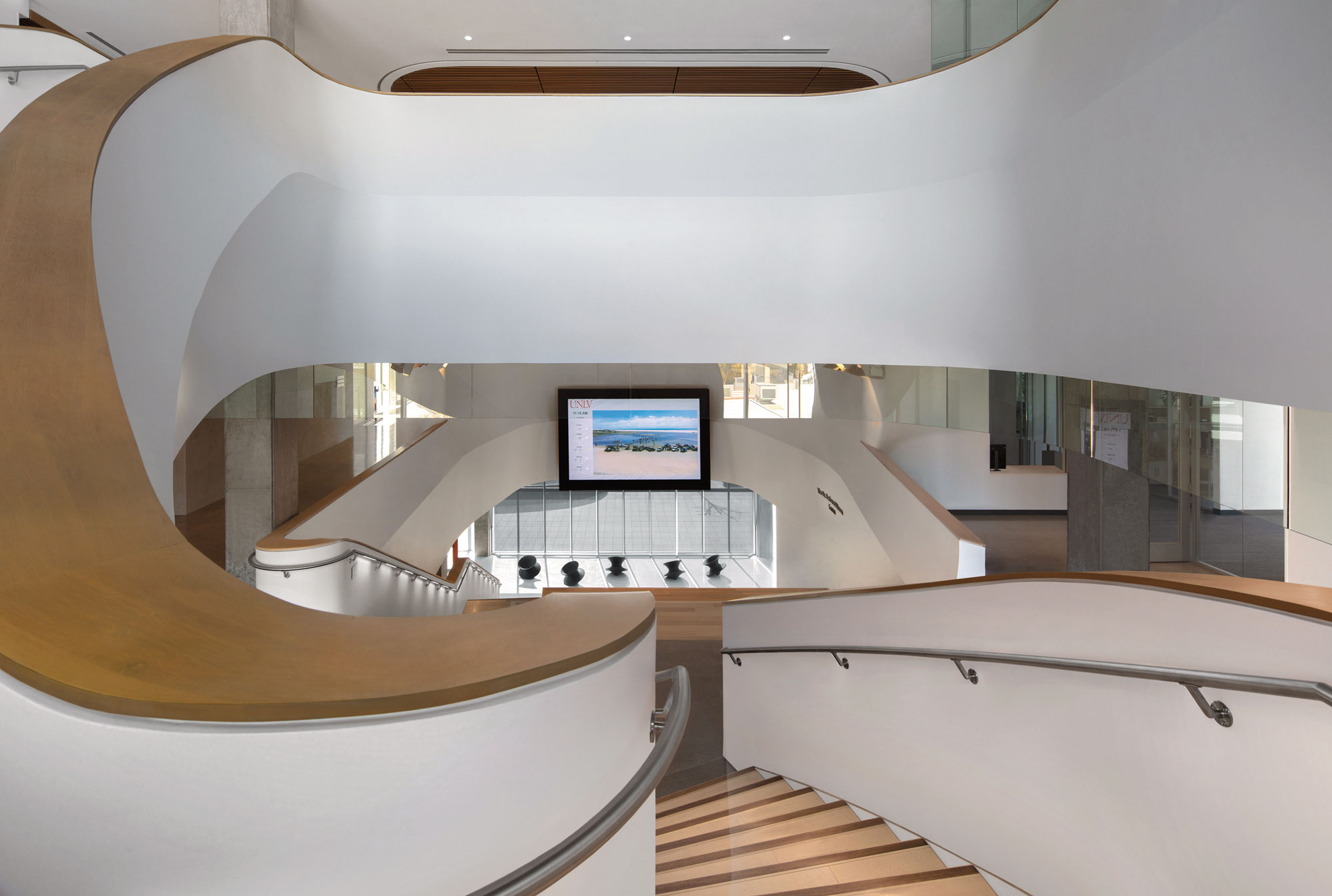 As the first building on the new UNLV Health Sciences Campus, the Kirk Kerkorian School of Medicine is the flagship facility for the newly founded School of Medicine and anchor for the future home of the Allied School of Health Sciences. The diverse program supports collaboration at many scales, and includes a central, triple-height Forum that energizes the building and connects to an elevated outdoor plaza. The Forum provides opportunities for students to interact and study, and for the SoM to host special events like white coat ceremonies and TED Talks.
The collocation of simulation, clinical skills and anatomy to deliver a synergistic training environment was an early planning priority. These spaces are housed at the podium level and serve as the "superfloor" from which the education building arises, announcing its presence within the medical district. Program spaces on the superfloor include a range of experiential learning opportunities, including standardized patient, simulation suite, and virtual and plasticated anatomy laboratories.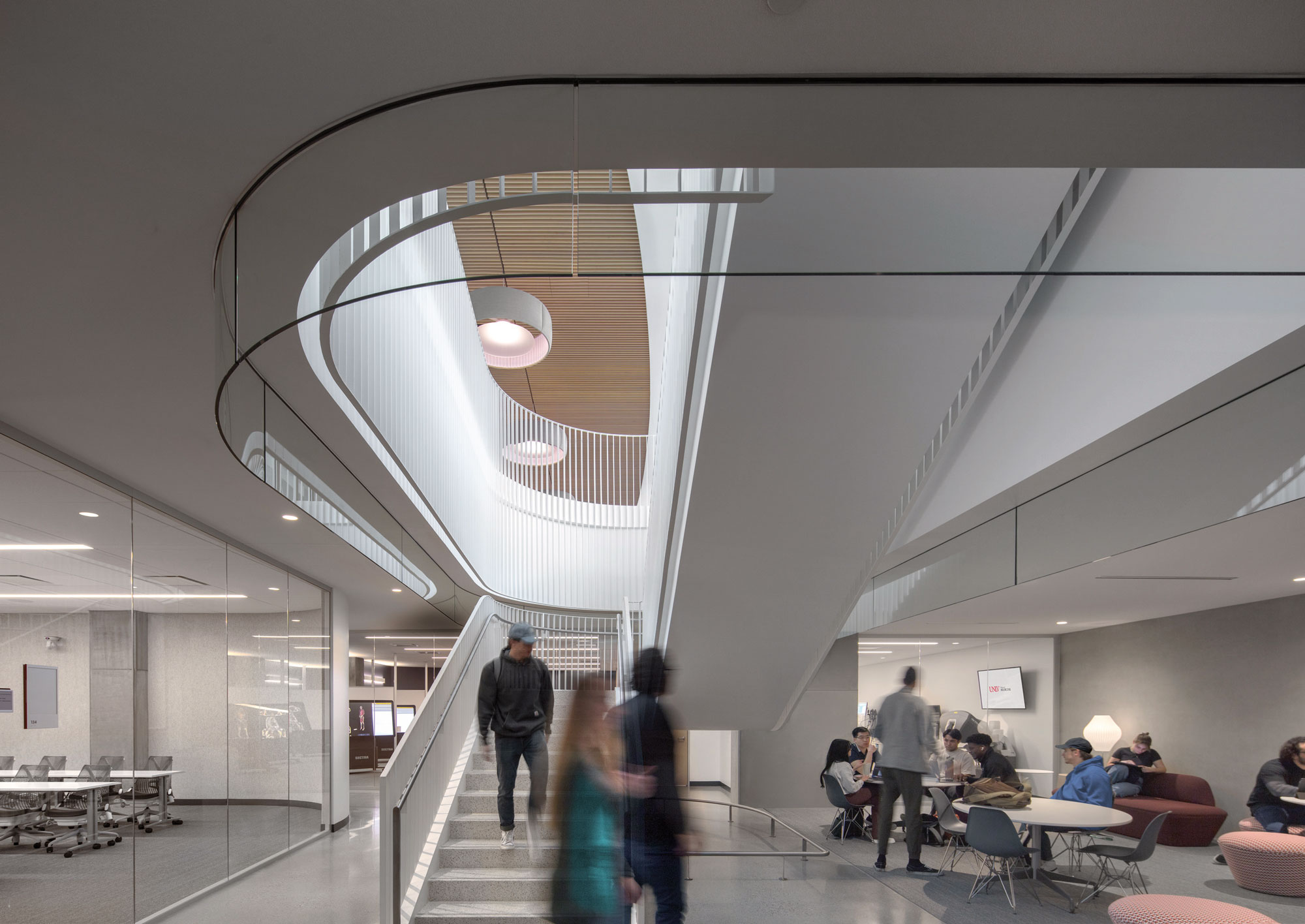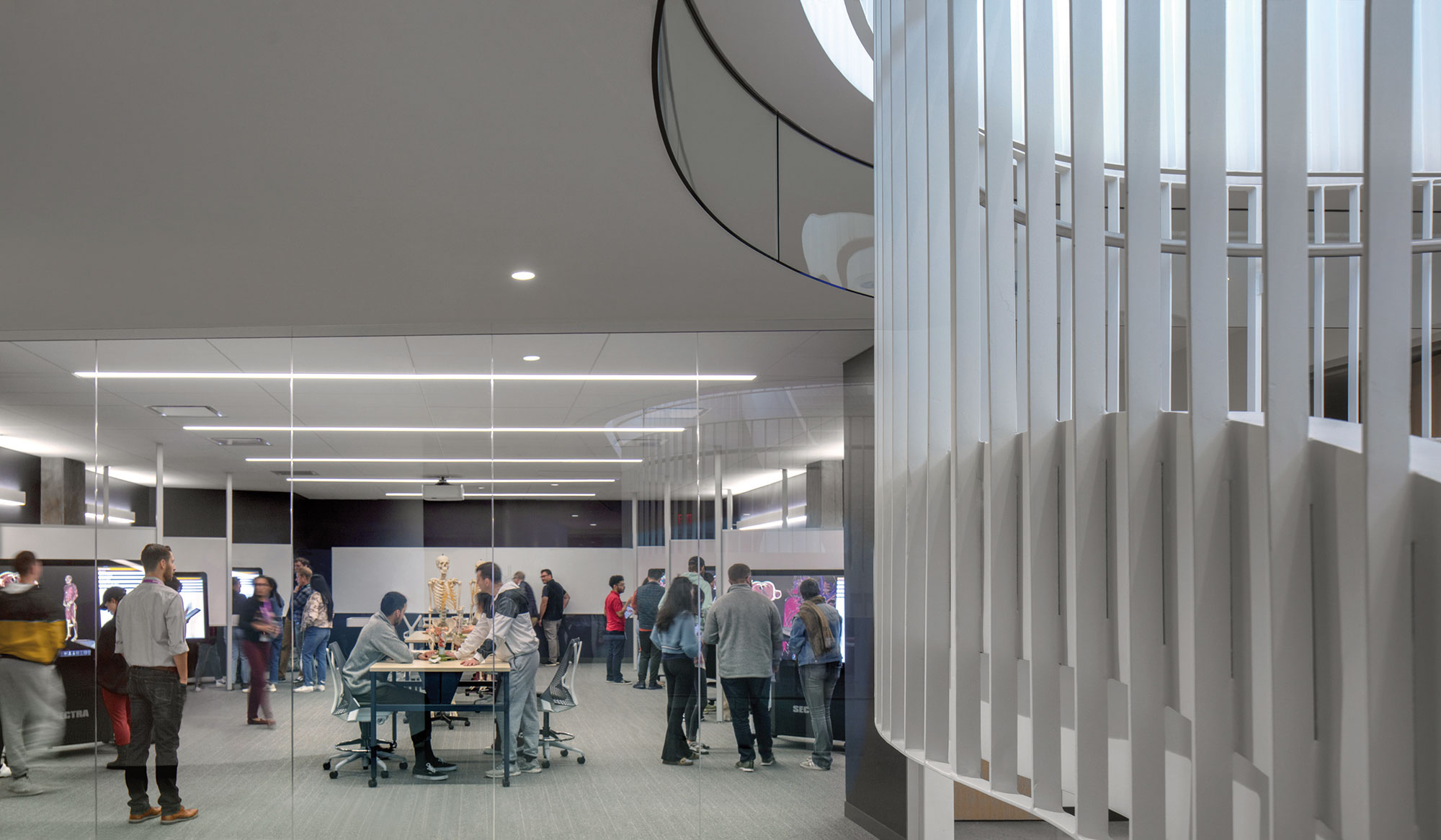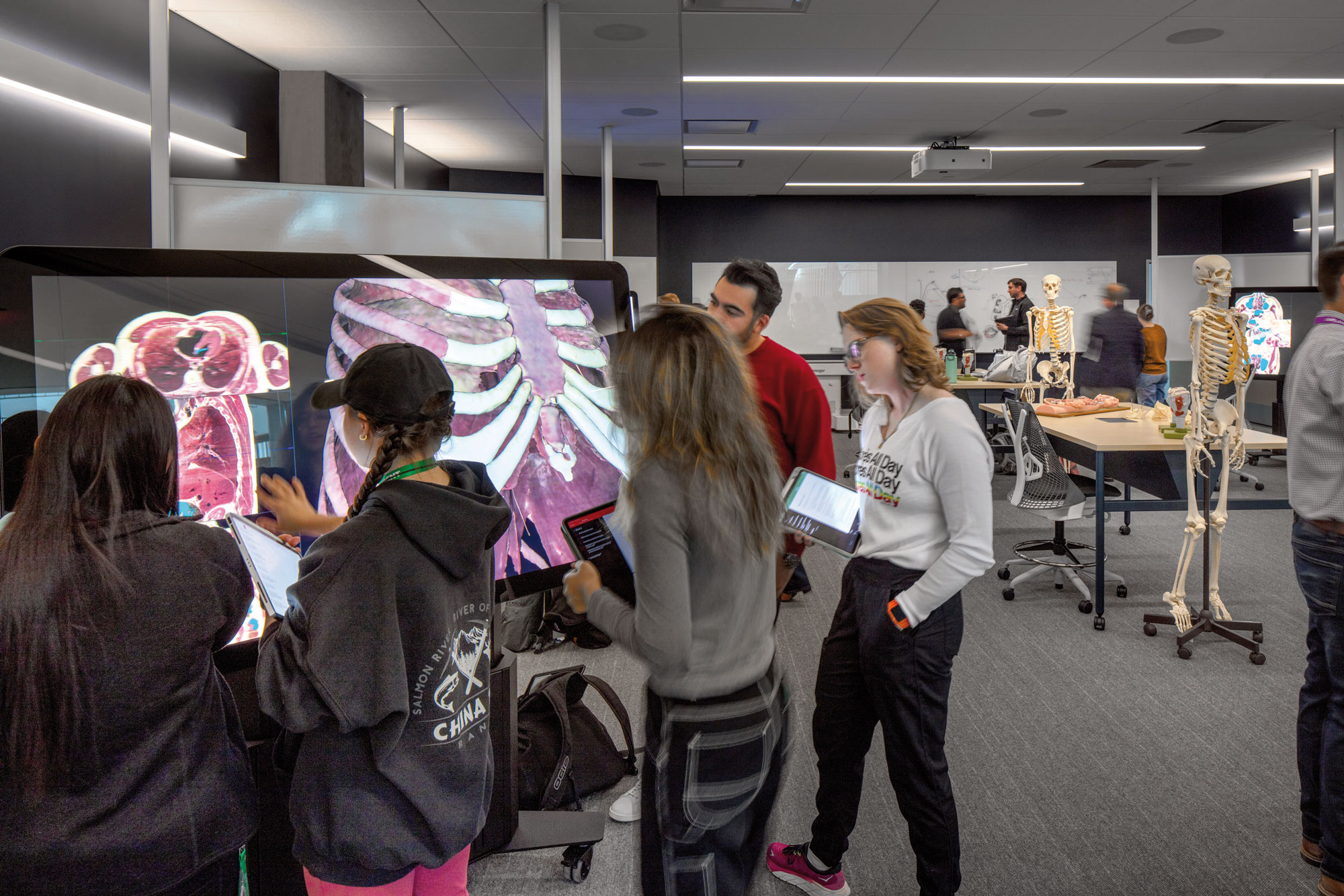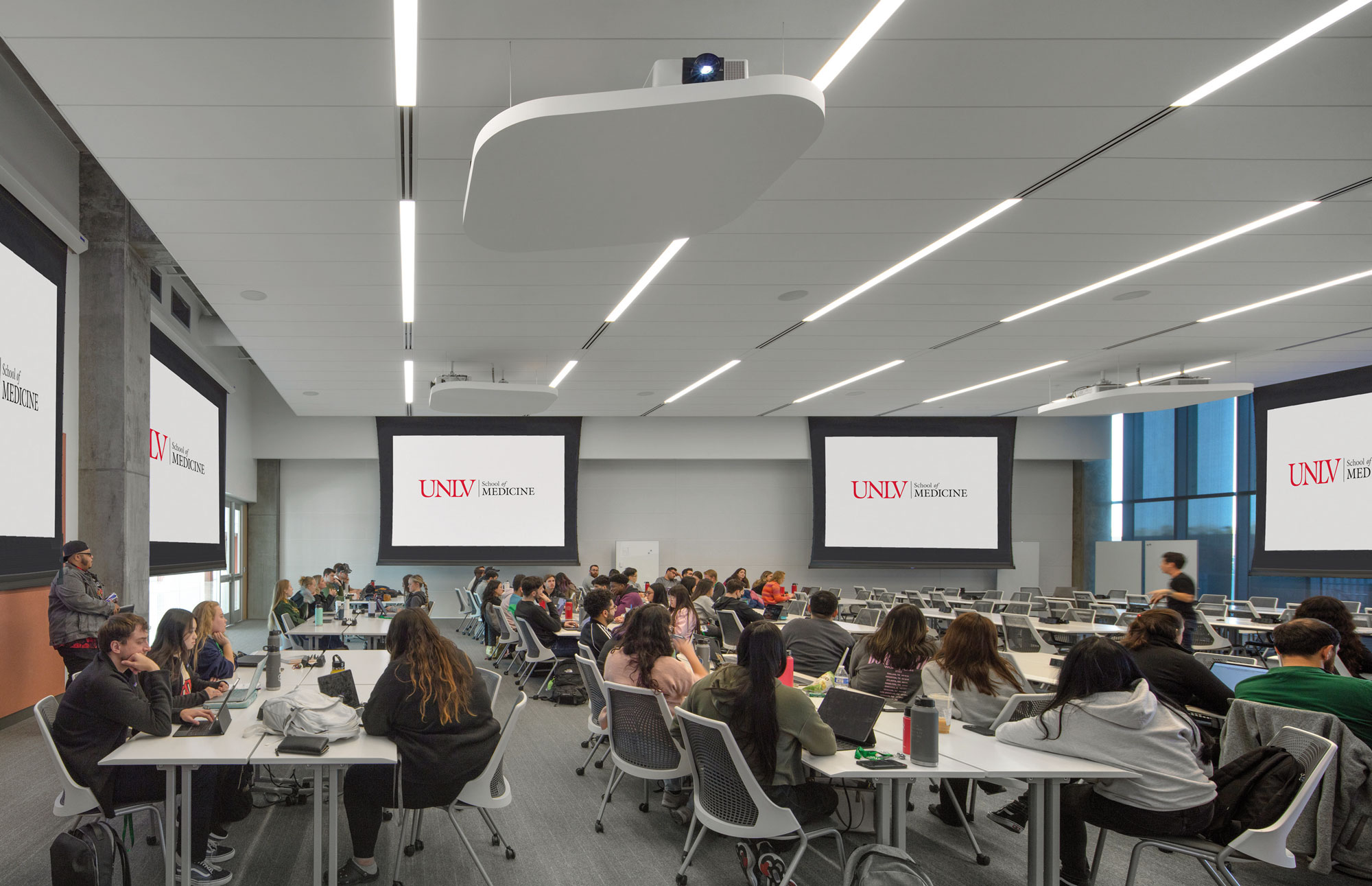 Perched at the top of the forum on the fourth floor are student amenities, including a student services center, two-story learning commons, lounge and fitness center. Classrooms and learning studios are distributed throughout, and an administrative suite is located on the fifth floor. The design of the Kirk Kerkorian School of Medicine creates an iconic campus environment that serves as a beacon to the community. CO Architects: Programming, Planning & Interior Design Architect; TSK: Architect of Record.
Project Name
Kirk Kerkorian School of Medicine
Client
Nevada Health & Bioscience Corp. and University of Nevada, Las Vegas
Services
Master Planning
Programming
Interior Architecture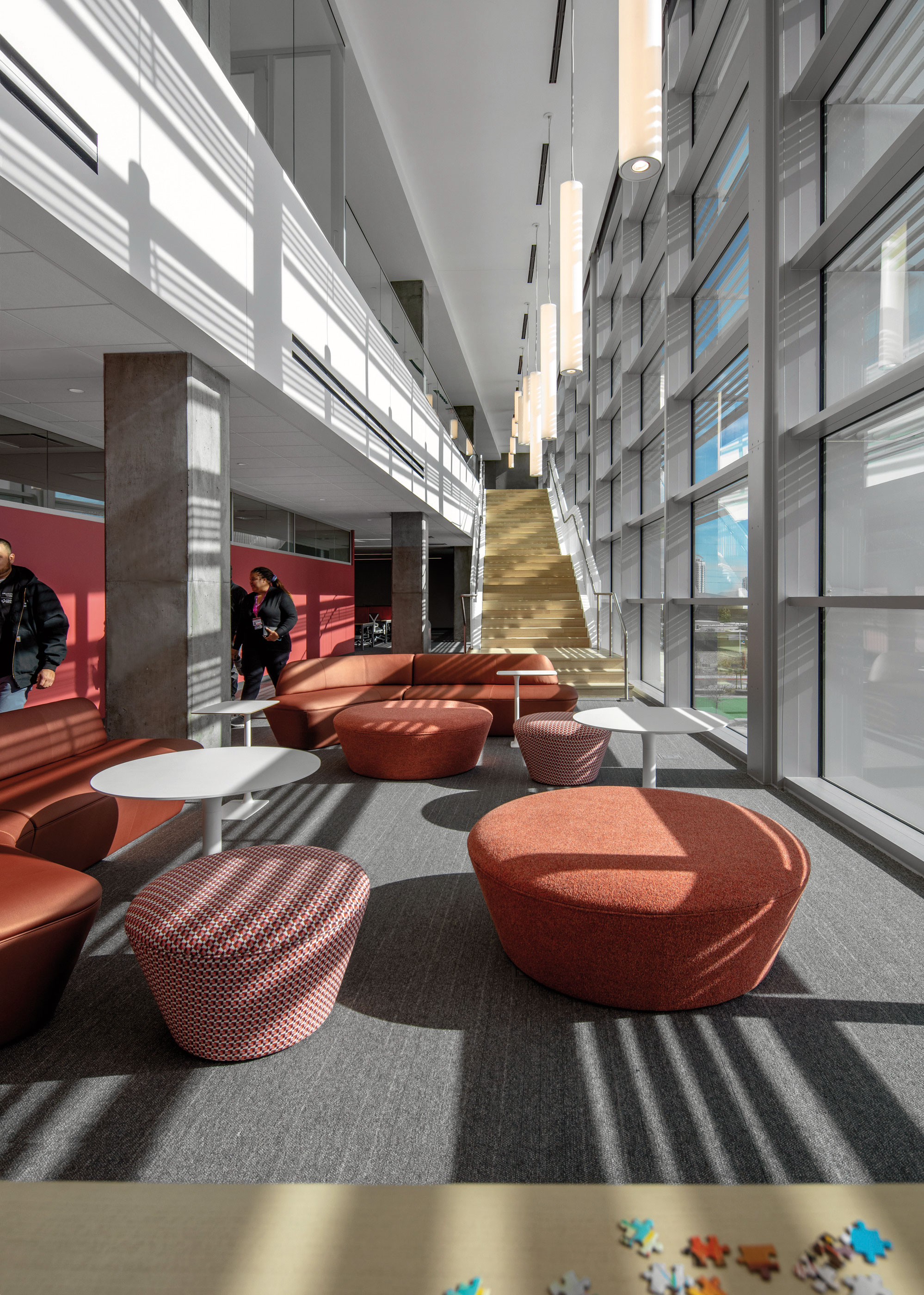 "The design creates an iconic campus environment that serves as a beacon to the community and a sustainable model for building in an urban desert environment."

Marc Kahn, Dean, UNLV School of Medicine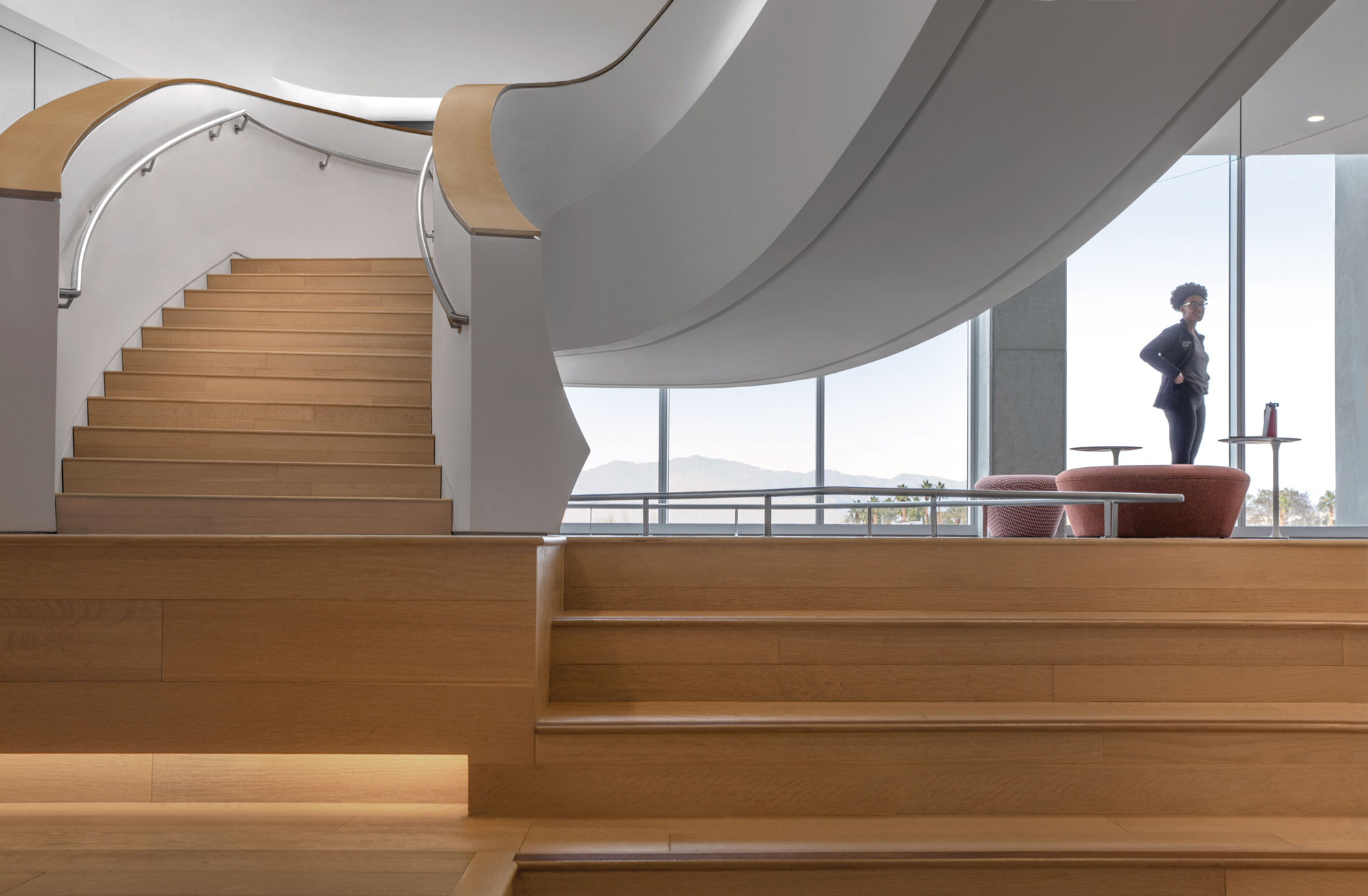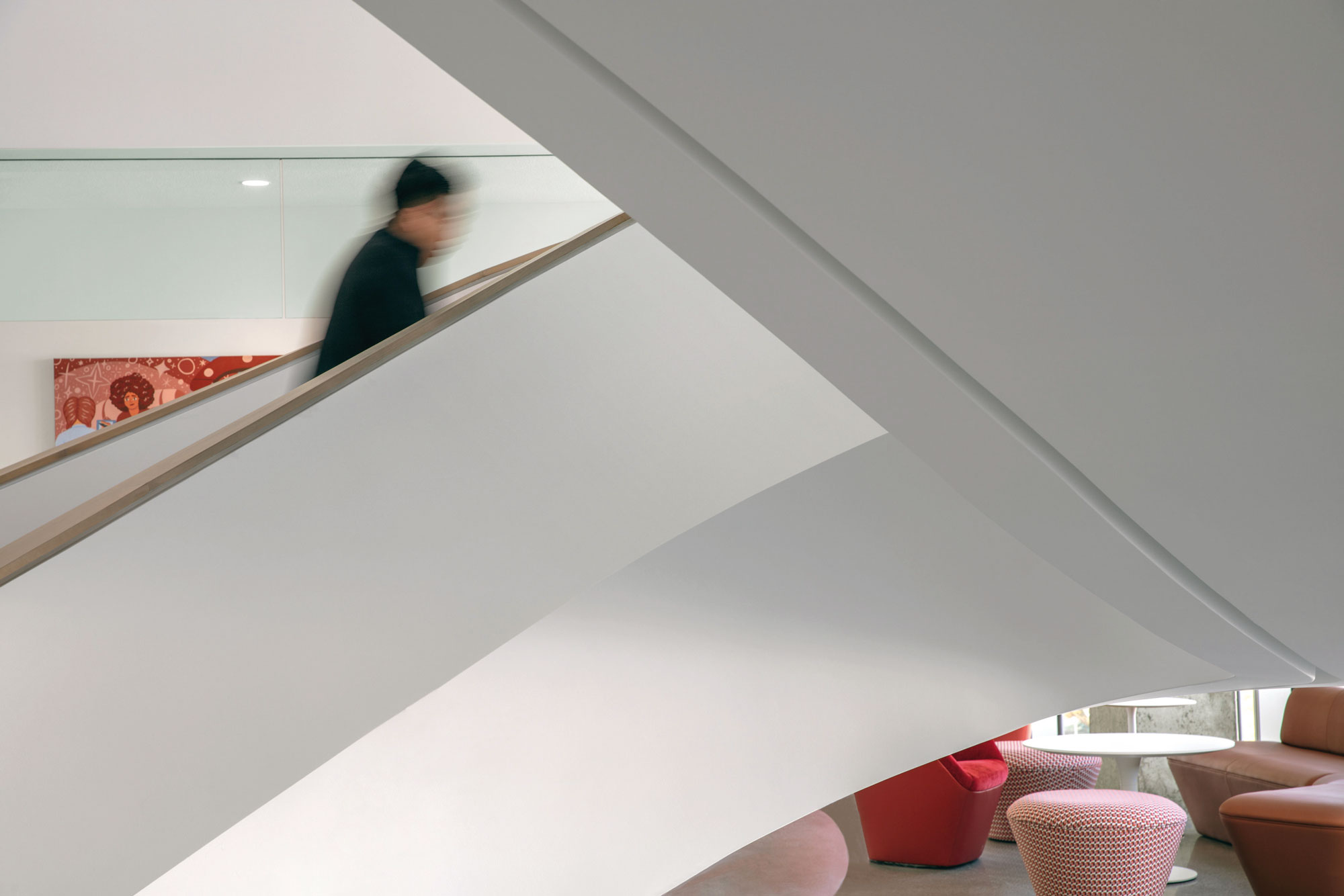 Awards
AIA Nevada, 2021 Honor Award –Unbuilt