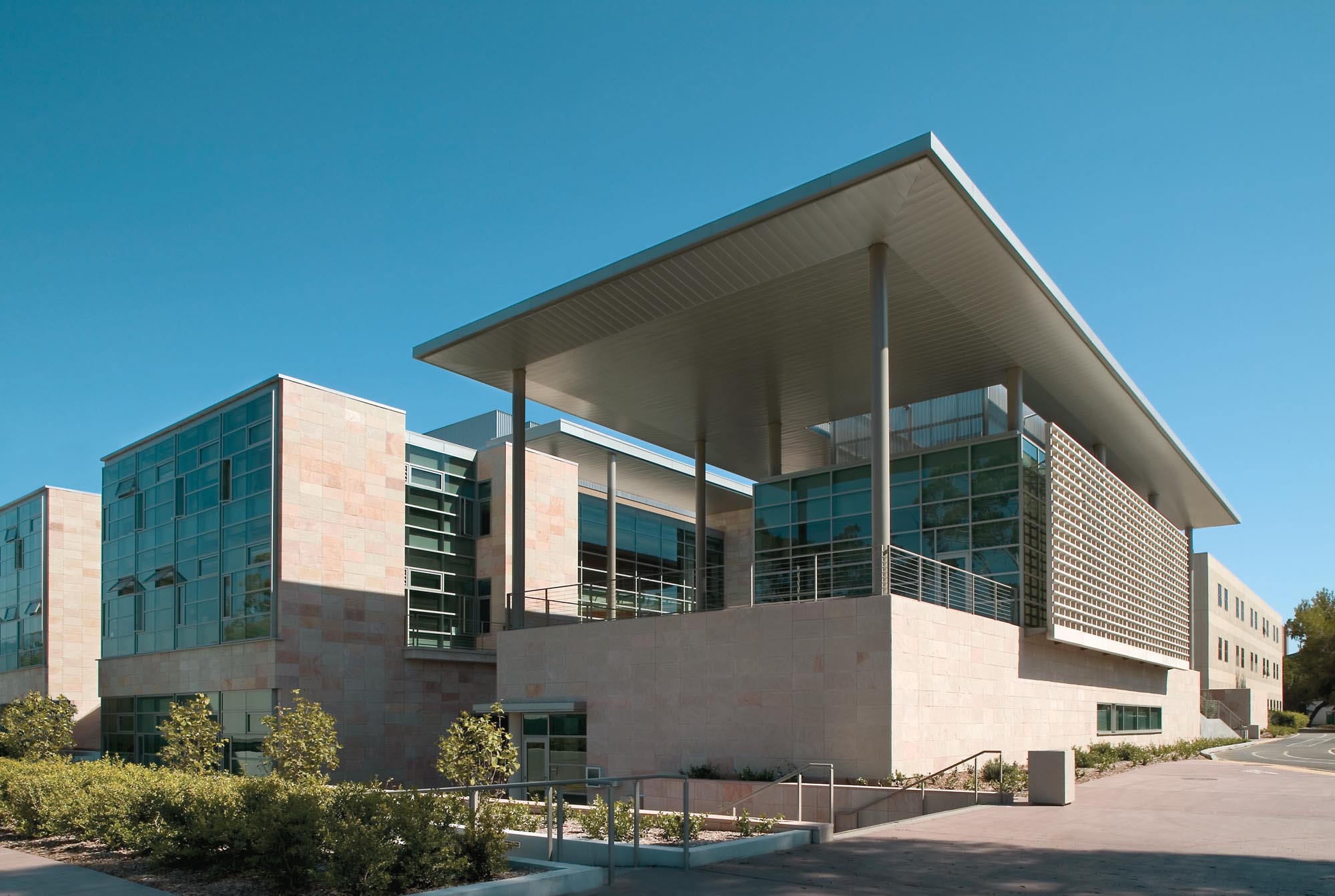 The Engineering-Science Building houses multiple engineering disciplines ranging from high-speed electronics and micro-electromagnetic systems to chemical and biological engineering and photonics.
Influenced by its technically complex program requirements, the building organization combines two floors of flexible research laboratories over a ground-floor nanofabrication facility with a clean room.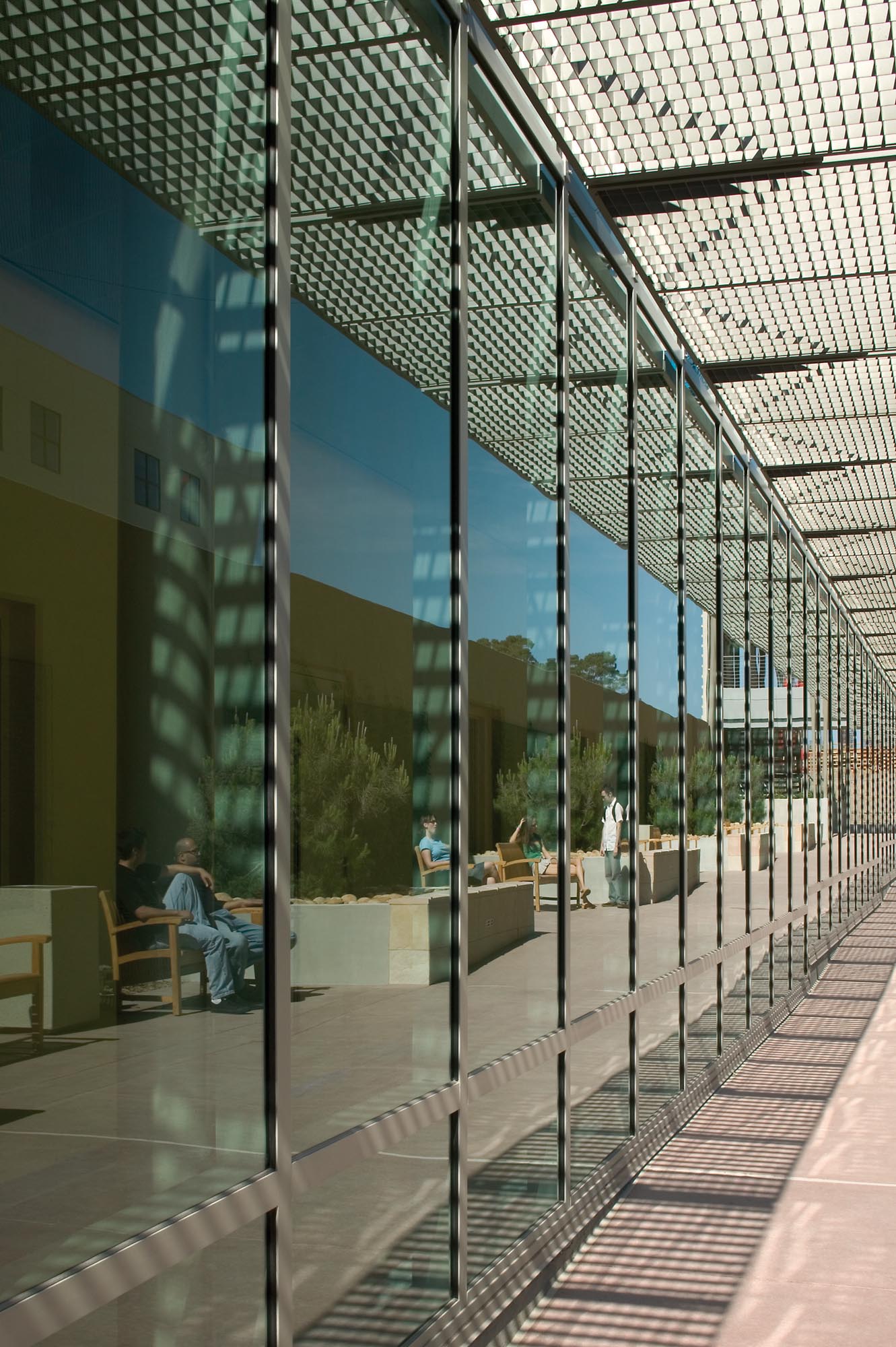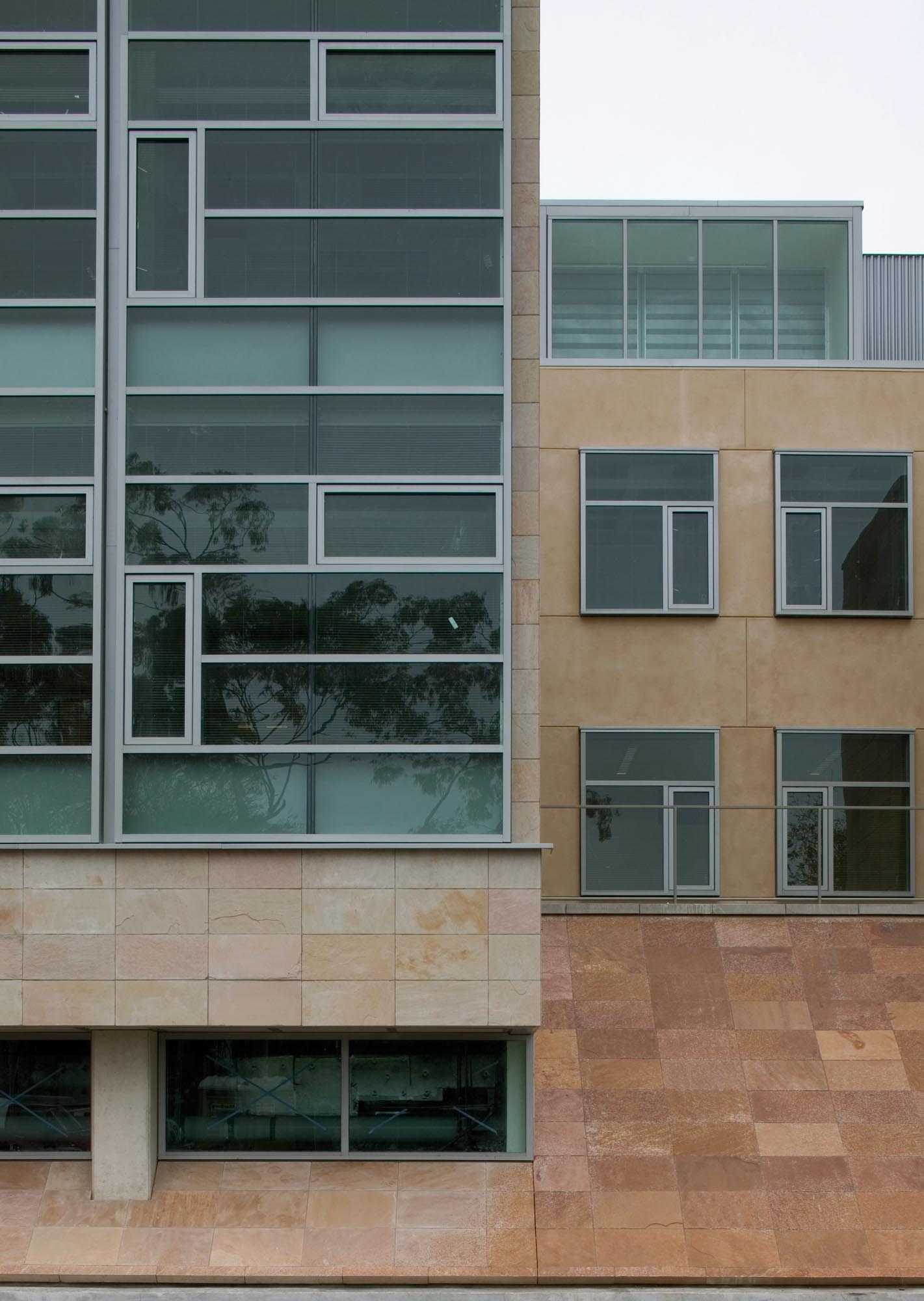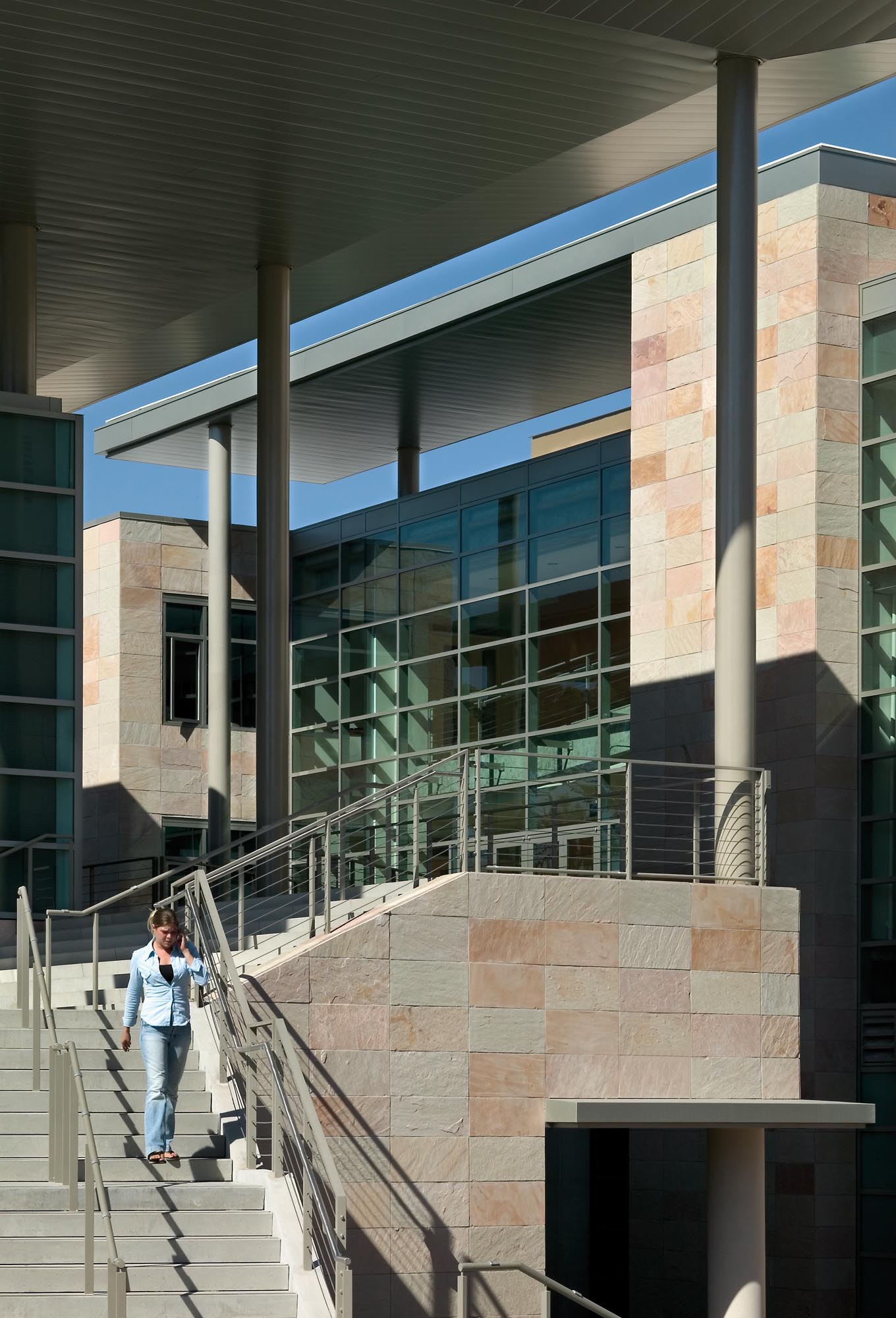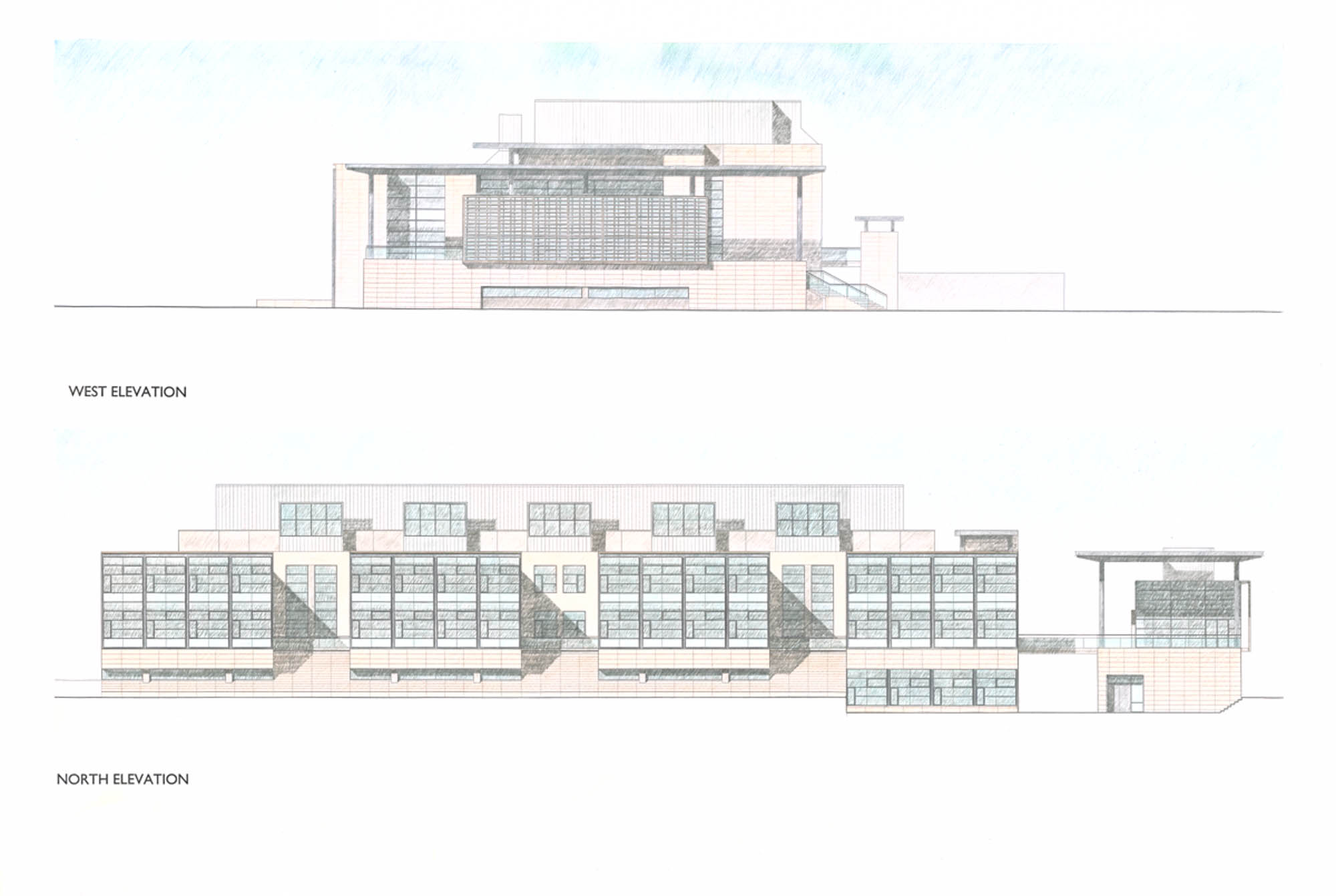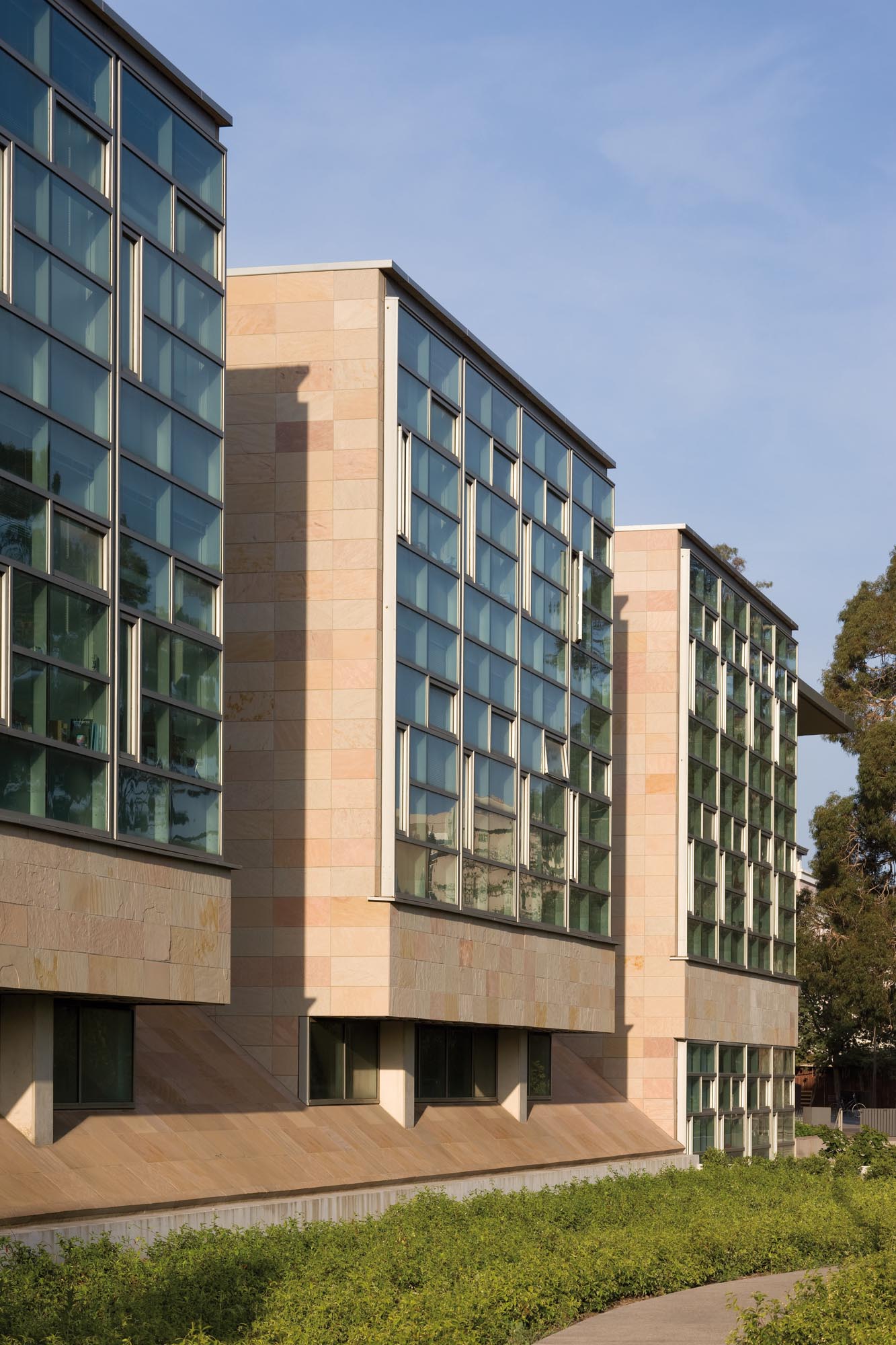 The nanofabrication facility functions as a central clean room facility for the campus, serving other programs in addition to engineering. Large meeting spaces and classrooms are aggregated in a freestanding conference pavilion connected to the main laboratory building by bridges. The pavilion utilizes soaring roof forms covering open, informal public spaces to create an inviting architectural landmark at a key campus intersection.
Project Name
Engineering-Science Building
Client
University of California, Santa Barbara
Location
Santa Barbara, CA
Services
Programming
Architecture
Interior Design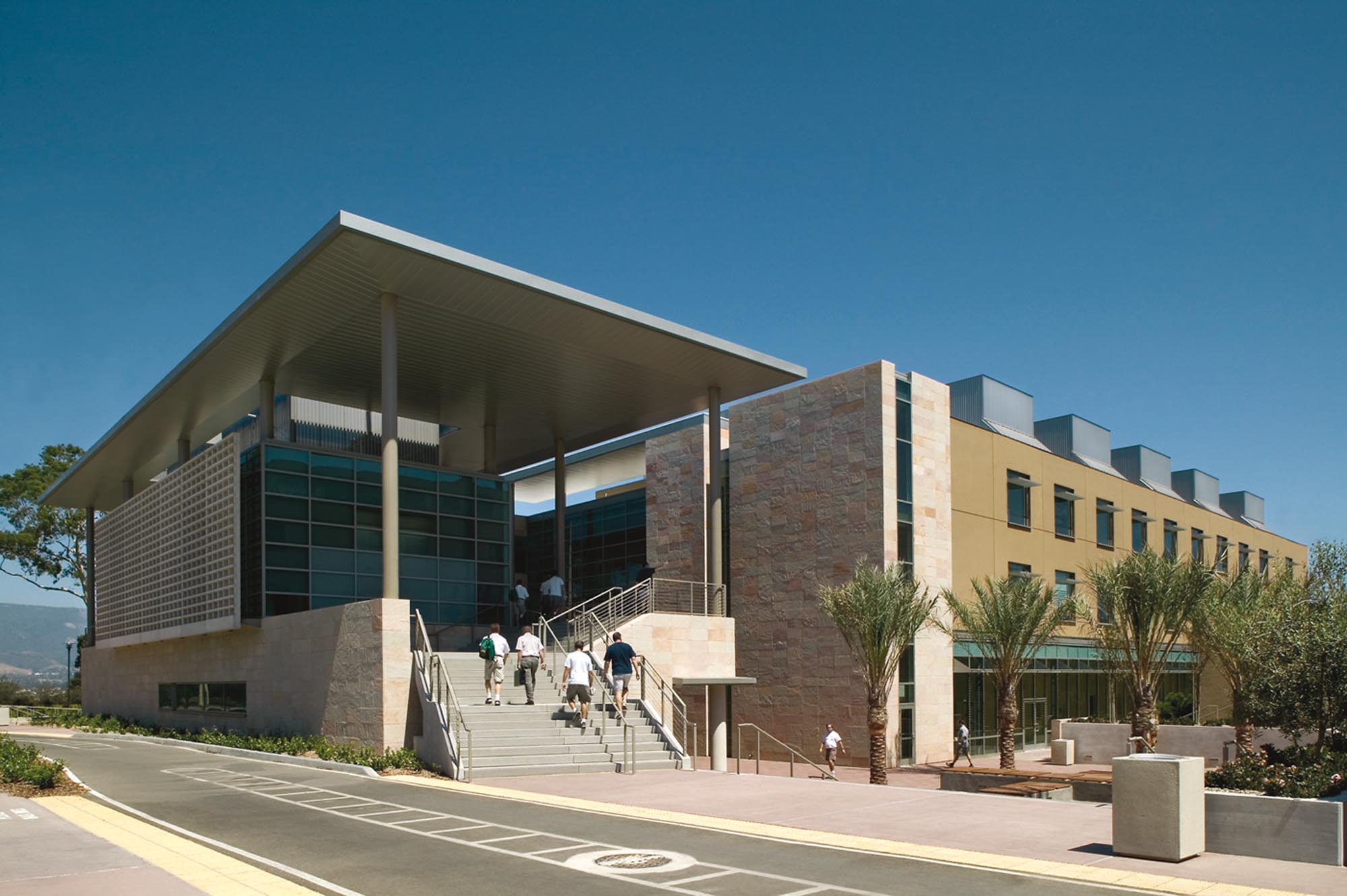 Awards
AIA California Council, 2005 Honor Award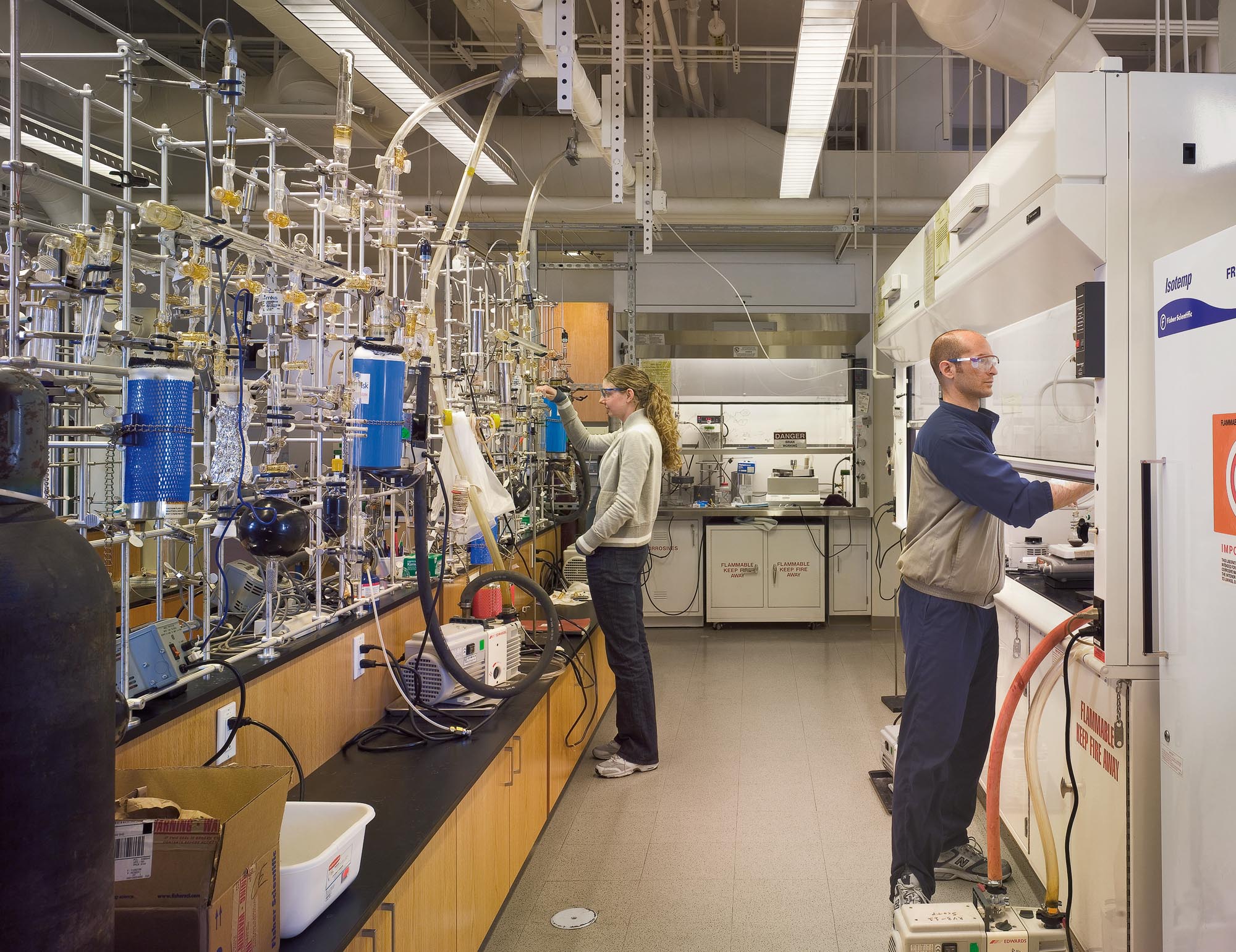 "I have undertaken scientific work in many buildings, and it is obvious to me that the designers of this building truly understand the needs of research and researchers. This is a wonderful building both functionally and visually."

Herb Kroemer, PhD, Nobel Laureate, Professor Emeritus, Electrical & Computer Engineering Department, University of California, Santa Barbara