The Engineering 2 computer research facility houses academic research programs in computer engineering, computer science, and information systems and technology management.
It contains research laboratories, classrooms, faculty offices, a 100-seat classroom designed as an experimental multi-media learning environment, and a 200-seat detached auditorium building.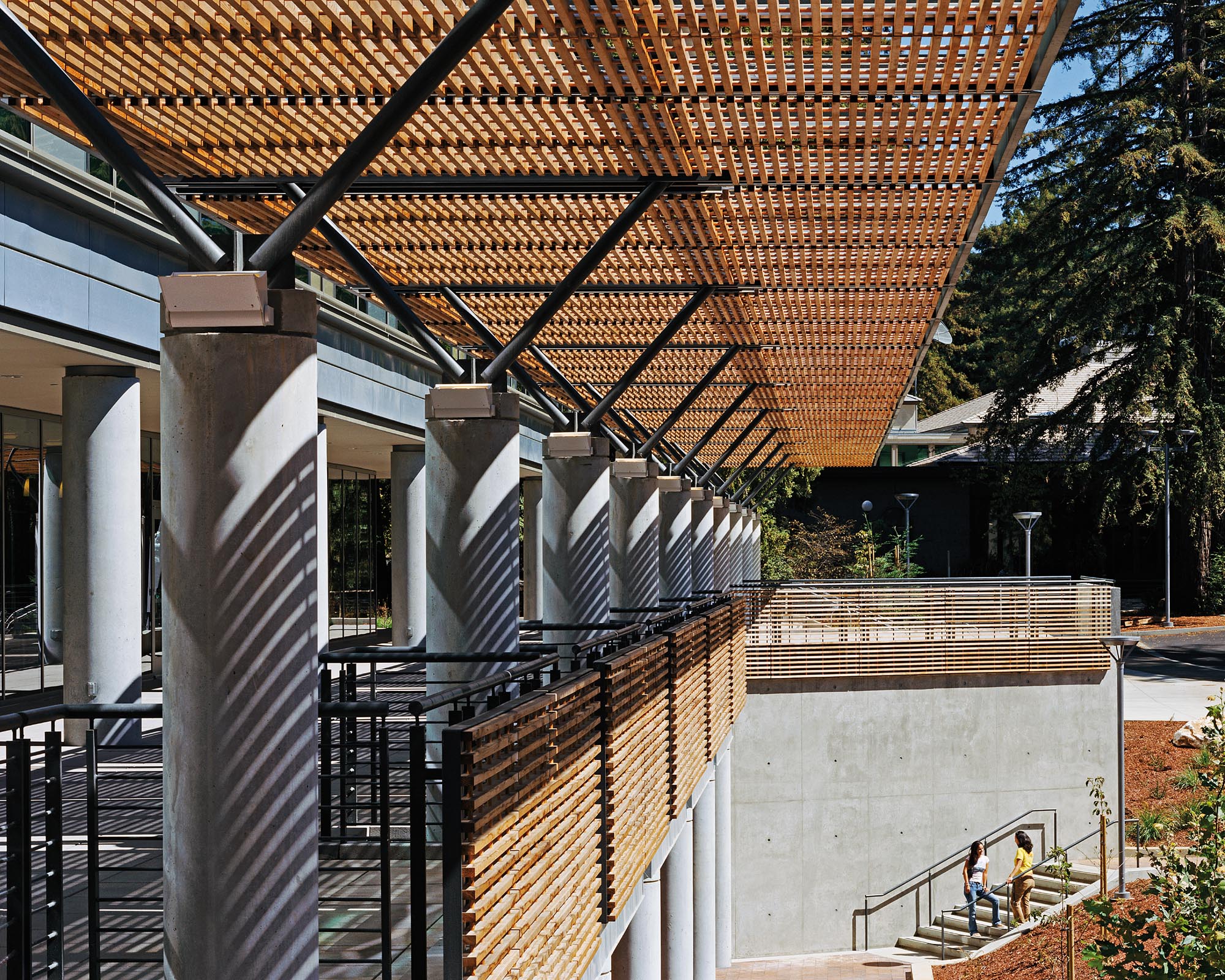 Together with the existing Baskin Hall, the structures – arranged around new pedestrian plazas – form a new Quadrangle of Engineering. An efficiently run mechanical system and appropriate exterior skin building materials optimize energy performance.
Herb Kroemer, PhD, Nobel Laureate, Professor Emeritus, Electrical & Computer Engineering Department, University of California, Santa Barbara
Designed and constructed to a funding mandate requiring a highly accelerated schedule, Engineering 2 was delivered on budget and 12 months ahead of the original schedule.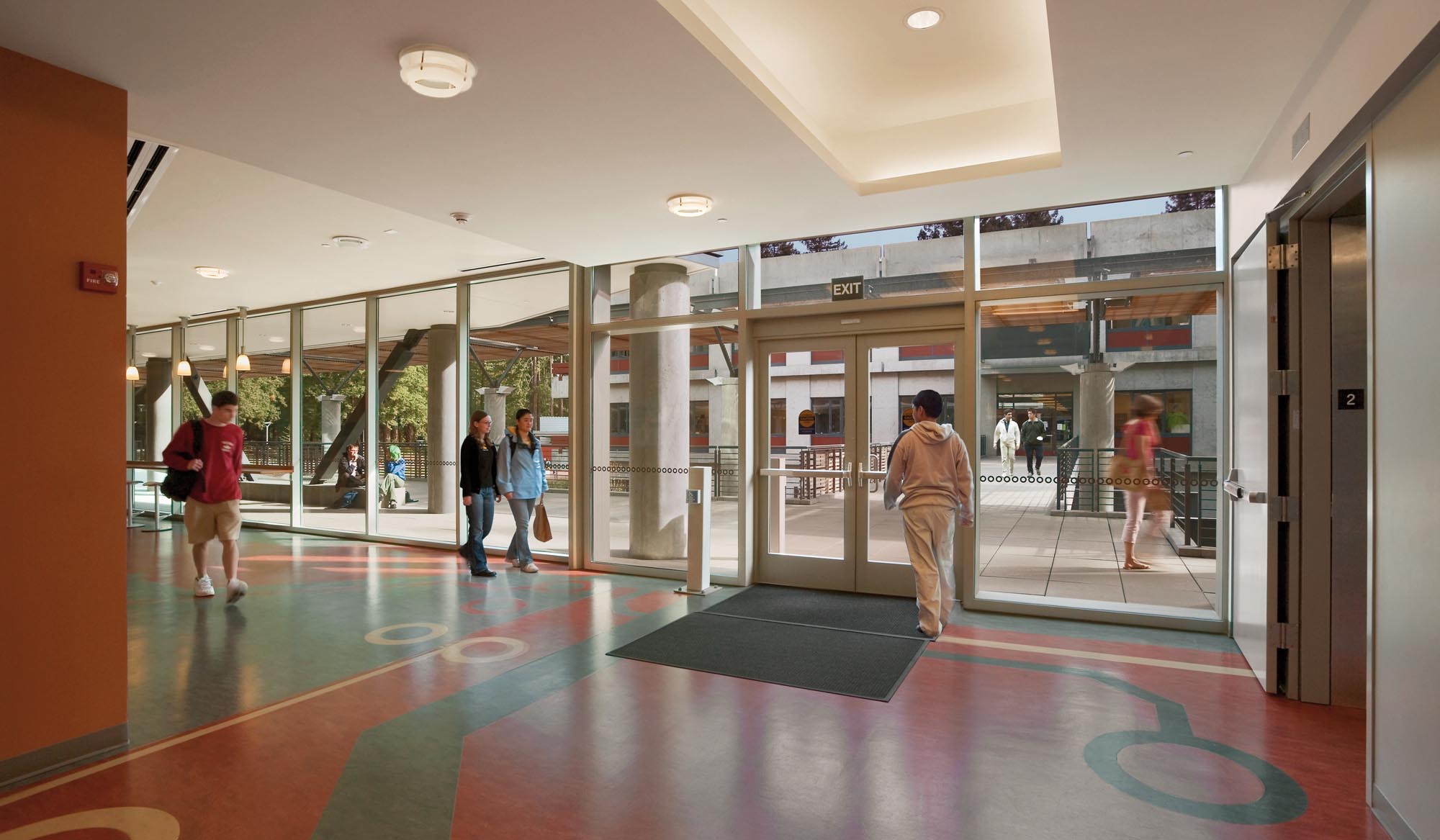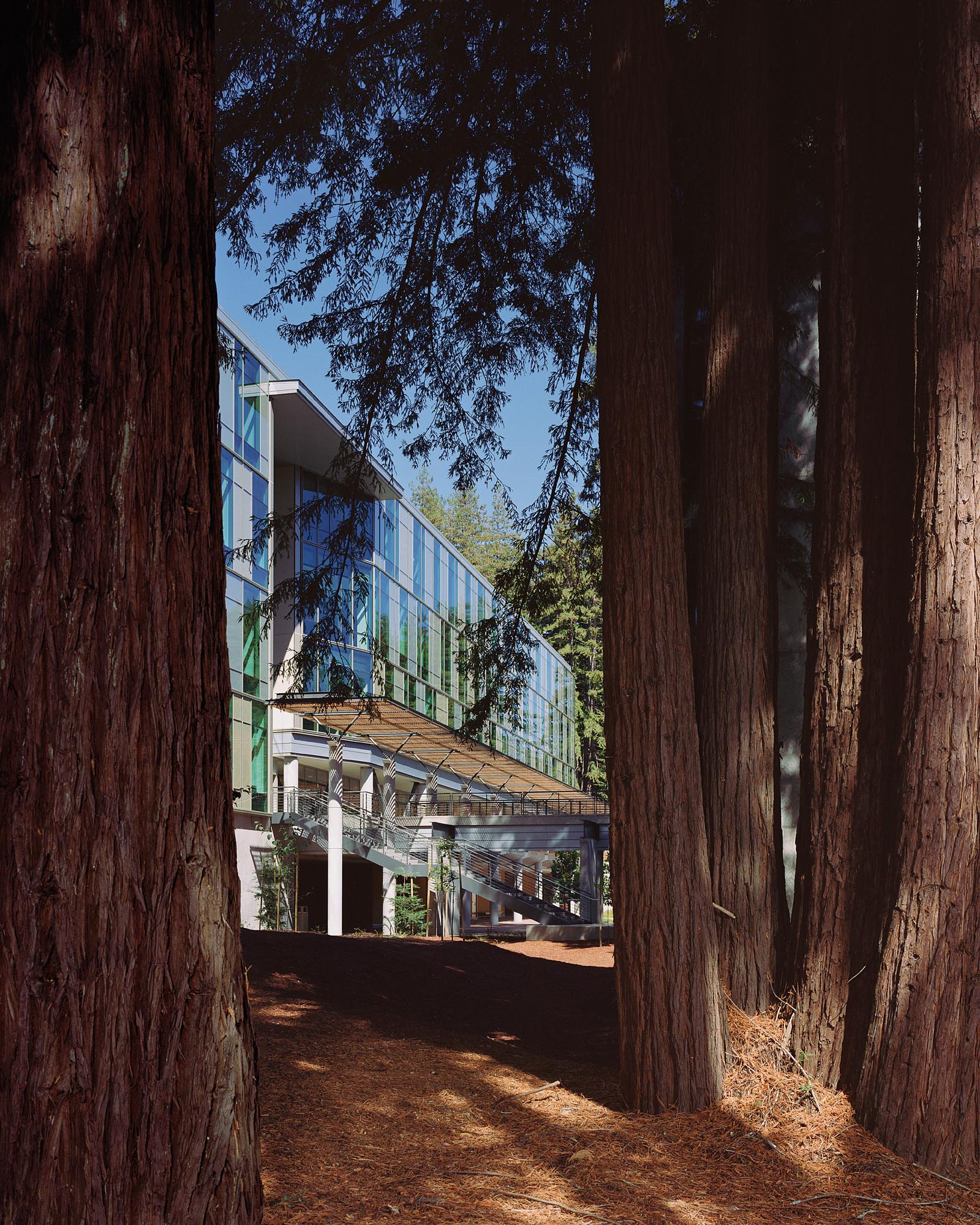 Project Name
Engineering 2
Client
University of California, Santa Cruz
Services
Site Planning
Programming
Architecture
Awards
AIA California Council, 2005 Honor Award for Architectural Design