Arizona State University Health Futures Center Wins AIA Arizona Merit Award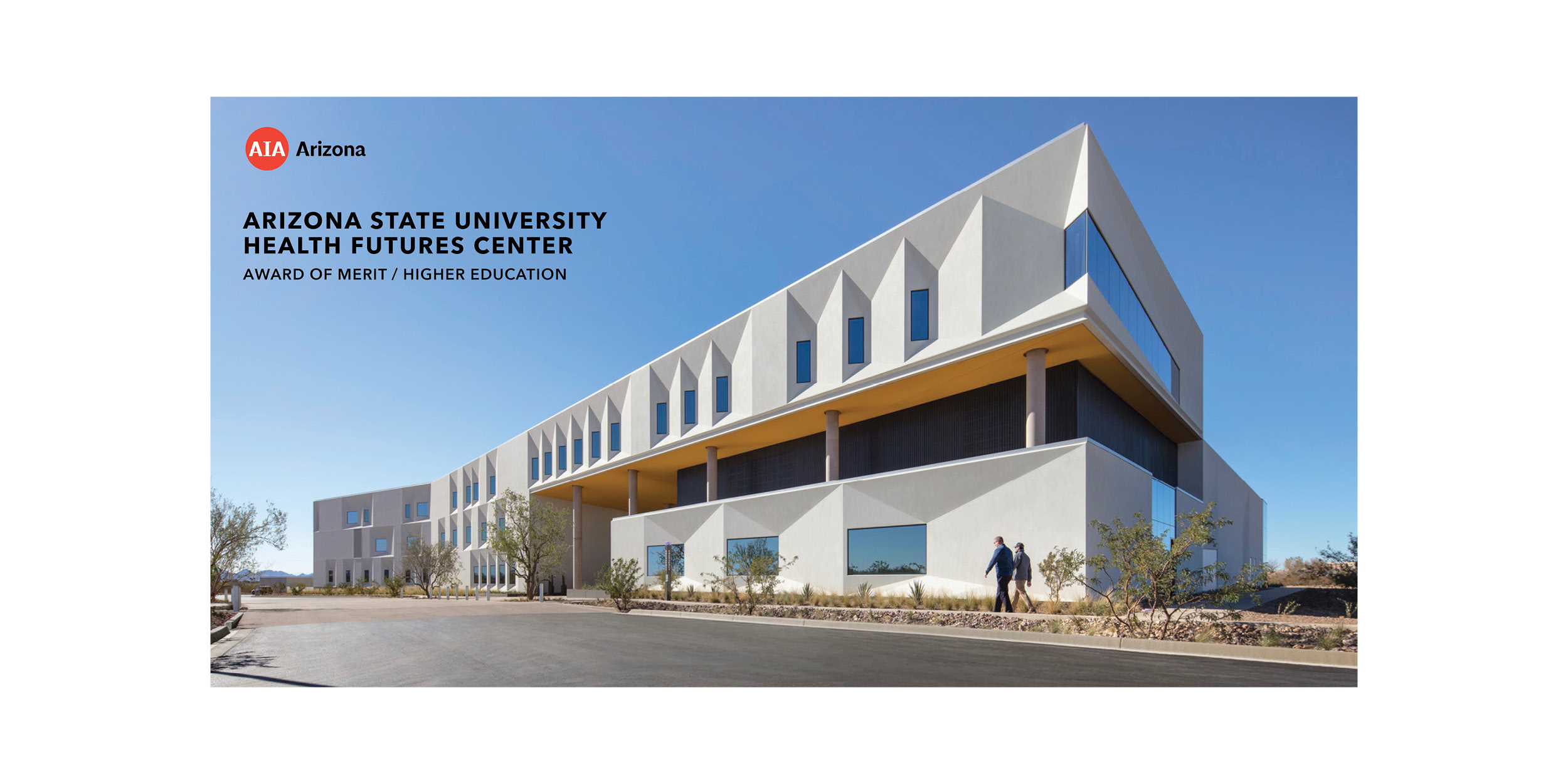 We are excited to share the Health Futures Center won an AIA Arizona Award of Merit! The Health Futures Center represents the physical manifestation of ASU and Mayo Clinic's 20-year partnership.
With the goal of improving health outcomes in Arizona and beyond, the building supports groundbreaking biomedical research, education and entrepreneurship. The interdisciplinary program includes research laboratories, a medical simulation center, MedTech accelerator, workspace and meeting spaces, teaching kitchen, and a conference center to host lectures and events. The project was designed in collaboration with DFDG Architecture.